About Zakopane winter capital of Poland
'Zakopane' in Polish means 'burried'. This town is literally burried in snow during the winter, that's why it's named Zakopane winter capital of Poland.
Zakopane is heart of Tatra Mountains, only 1,5 hour driving from Krakow. There are many buses from almost every city in Poland to Zakopane winter capital of Poland.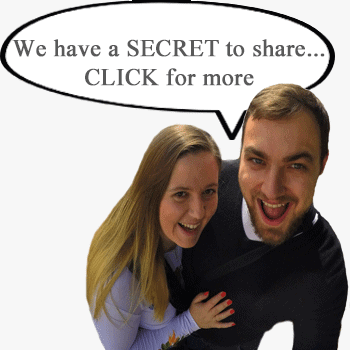 It's easy to get there because it's very popular tourist destination. To find the best transport for you, read our guide how to travel through Poland.
What to do in Zakopane winter capital of Poland?
Everyone will find something for themselves in Zakopane. Below, there's a list of top tourist attractions in Tatra Mountains.
Mountains
Gubałówka (1,126 metres 
AMSL)
Gubałówka is very easy mountain. You can get there by foot or buy a ticket for gondola lift. You'll get to Gubalowka directly from Krupowki (main street of Zakopane winter capital of Poland).
Morskie Oko (1,395 metres 
AMSL)
Morskie Oko has been recognized as one of the most beautiful lake on the world by The Wall Street Journal. It's very easy to get to the top. There's an asphalt road directly to the lake. You can go by foot or take a ride by horse-drawn carriage. Click here to read more.
Dolina Pięciu Stawów, Czarny Staw, Wodogrzmoty Mickiewicza, Rysy (1,583- 2,499 metres 
AMSL)
All of these peaks are located above Morskie Oko. Rysy is the highest peak in Tatra Mountains. Don't go there if you are not fit enough! Ascent is really difficult and dangerous. Remember that there's a snow in Tatra Mountains even in summer. Dress properly. Nevertheless, it's worth to go there. Views from the top are breathtaking!
Kasprowy Wierch (1,987 metres 
AMSL)
Kasprowy wierch is great mountain for hiking. If you don't like to get tired, you can use gondola lift to get to the top. In the winter Kasprowy Wierch is perfect for skiing and snowboarding.
Giewont (1,895 metres 
AMSL)
Giewont is located above Kasprowy Wierch. It's not easy to hike there, but views are really great! From Kasprowy Wierch to Giewont, you'll get in 2 hours.
Valleys
Dolina Chochołowska
The biggest and the longest valley in Tatra mountains. It's 6 miles long and very easy to walk. To get there, take a bus from Zakopane winter capital of Poland to Siwa Polana. It's the beginning of hiking trail.
Dolina Gąsienicowa
This is the most popular valley in Tatra Mountains.It's about 4 miles long. The beginning of hiking trail is in Kuźnice. Take a bus from Zakopane to get there.
Dolina Kościeliska
The most beautiful valley in Tatra Mountains. It's 6 miles long. Take a bus from Zakopane to Kira to find the beginning of hiking trail.
Dolina Strążyska
This is the shortest valley, located in the Zakopane. Go to Strążyska street to find the beginning of hiking trail Dolina Strążyska is only 2 miles long.
Note! Remember that all mountains and valleys in Tatra Mountains are connected. You can mix hiking trails and achieve several goals at once.
Pools
Terma Bania in Bialka Tatrzanska
It's great to relax in the pool and watch beautiful Tatra Mountains 🙂 The best time to go there is winter. It's less crowded and it's really amazing to sit in the hot pool when it's so cold outside :).
Terma Bukovina in Bukowina
It's very similar to Terma Bania. Both Thermal Spas are very close to Zakopane and you can get there by bus.
Tatralandia Aquapark
So much fun! Tatralandia is in Liptowski Mikulasz at Poland-Slovakia border. It's great place for families with children, has many water slides, spouts and other attractions.
Slovakia
Slovakia is only 13 miles from Zakopane. It's great gateway to explore anoter country and hike in Slovakian Tatra Mountains.
Krupówki
Krupowki is the most famous street in Zakopane winter capital of Poland. You will find there many shops, pubs and tourist attractions.
Don't forget to eat the best Polish cheese- Oscypek with cranberries. If it's clod outside, drink Grzaniec Galicyjski– hot Polish wine which is just delicious! It's our favorite liquor.
Where to sleep?
You will find plenty of hotel, hostels and villas in Zakopane. As far as we are concerned, prices of accomodation here are the lowest in Poland.
Our favorite place to stay is Alpini Apartamenty. It's great for budget travellers- there's a kitchenette inside, so you can prepare your own meals. The decor of this place is stylish and beautiful. The main themes are mountain climbing and hiking.
When we go to Zakopane, we are always using booking.com to book a hotel.
Where to eat?
There are so many great places to eat in Zakopane! Almost every restaurant on Krupowki Street is good. It's difficult to choose one.
We have our favorite patisserie though. It's Coctail Bar Jagoda. They have amazing ice-creams, cafes, cakes, desserts, fruits, pancakes and many more. Yummy :).
Have you ever been in Zakopane? Did you like it? What are your favorite mountains?