Located in Central Europe, Austria is a German-speaking country that is noted for its alpine scenery. The landscape is characterized by alpine villages, rugged terrain, and baroque architecture. Vienna, which is located on the Danube River, is the capital. In this post, we are giving you fun facts about Austria that will probably surprise you!
You will find here facts about Austrian culture, geography, politics, customs, and more.
Political Facts About Austria
Austria Is One Of The Most Peaceful Countries In The World
According to the Global Peace Index, Austria is in the top 5 world's most peaceful countries, with Iceland being a winner.
That makes a very safe destination and explains why so many people are choosing to travel to Austria every year.
Austria Is One Of The World's Most Eco-Friendly Countries
Austrians must appreciate their land and nature as they are also known to be the top recyclers in Europe. About 63% of waste is recycled in the country.
It's also worth knowing that most of the electricity in this country comes through the use of renewable energy sources.
Interesting Facts About Culture Of Austria And Austrian People
Austrian Pacifist Was The First Woman Who Received Nobel Peace Prize
One of the fun facts about Austria is associated with the country's tendency to win the Nobel Prizes. The tally of the prizes makes Austria a leading country in this respect. Seven of the prizes have been awarded in physiology or medicine while four have been given in chemistry and three in physics.
Also, the Austrian novelist Bertha von Suttner was the first woman to receive the Nobel Peace Prize in 1905. Because of this record, the country can boast one the highest number of Nobel laureates per capita. Austria only follows Luxembourg, the Scandinavian countries, and Switzerland in this respect.
People In Austria Still Wear Traditional Clothing From Time To Time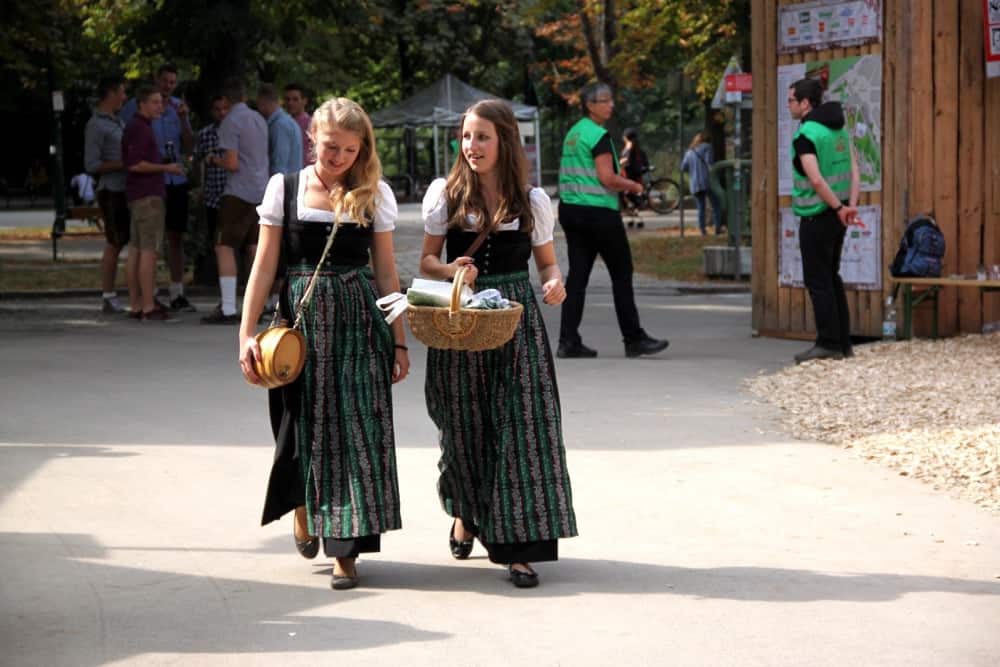 If you think that traditional Austrian clothing that you can see during Octoberfest is only to dress up, you are wrong! Austrians truly embrace their culture and they are not ashamed to wear dirndls on special occasions.
In Austria, the traditional folk costume known as the Tracht is accepted as formal attire and can be worn to elegant balls at the Viennese Opera. While men wear green Loden Jackets and leather breeches, women don Dirndl dresses.
Many Famous People Were Born In Austria
One of the interesting facts about Austria is that the world's most hated leader, Adolf Hitler, was actually Austrian. He was one of many notable Austrian citizens. The list includes also:
Arnold Schwarzenegger
Sigmund Freud
Wolfgang Amadeus Mozart
Franz Kafka
Christoph Waltz
Niki Lauda
and more
Some Of The World's Greatest Psychopaths Were Born In Austria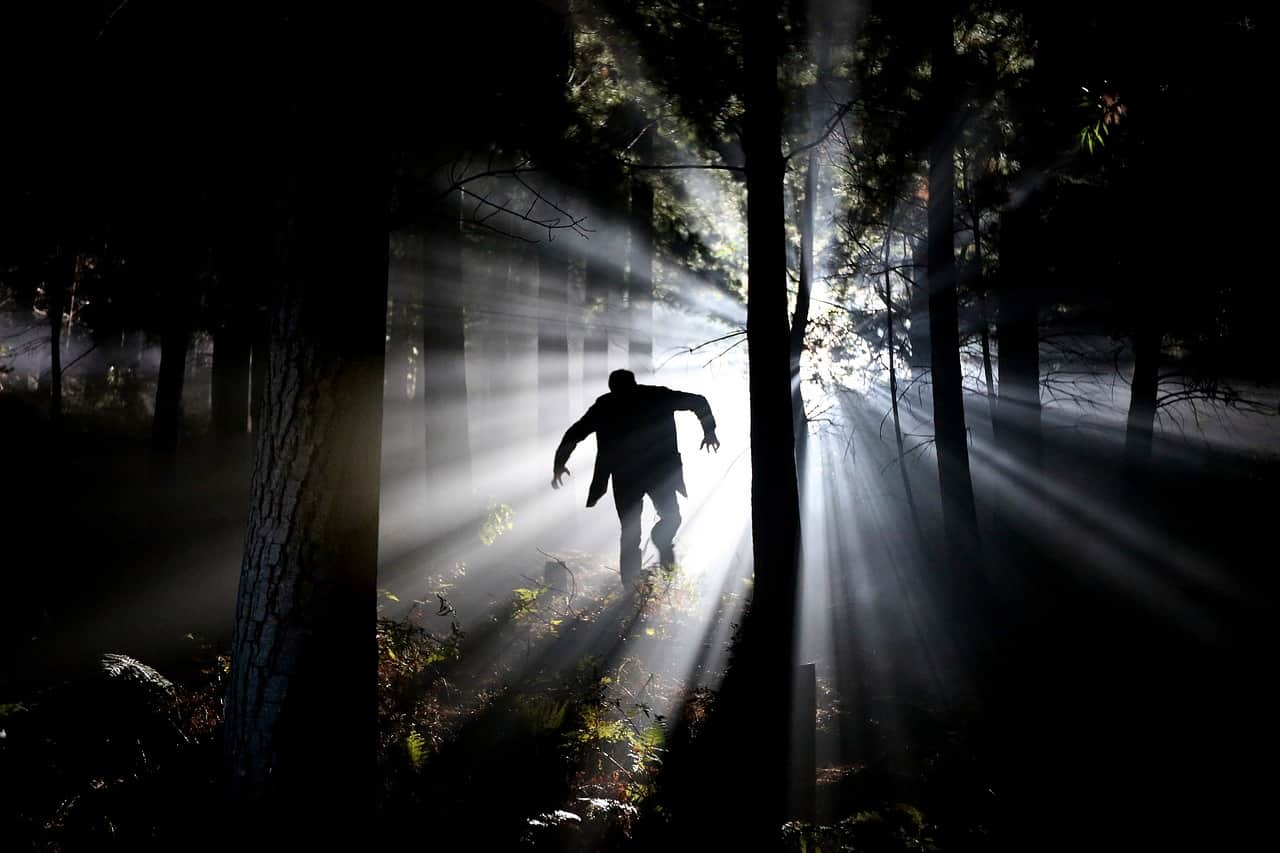 One of the not so fun facts about Austria is that some of the world's greatest psychopaths were born in this country.
The most famous is, of course, Adolf Hitler who is responsible for deaths of 70–85 million people before and during World War 2nd.
Josef Fritzl is another Austrian psychopath who captivated his own daughter at the age of 18. He kept her in the basement for 24 years, as a sexual slave. She was forced to give birth to 7 children from this incestuous relationship. None of them has ever seen the daylight. They managed to escape when one of their daughters needed hospital care. More about this case here.
A similar crime took place in Vienna not so long ago. A 10-year old girl, Natascha Kampusch was kidnapped by Wolfgang Přiklopil on the way to school. She was kept captivated for 8 years until she managed to escape.
Historical Facts About Austria
World's Oldest Zoo Is Located In Austria
The next Austria fact is that the oldest zoological garden in the world is located in the Austrian capital. Tiergarten Schönbrunn was established in Vienna in 1752. Another one of the oldest sites in the country is Haslauer, which was founded as Stiftskeller St. Peter in 803. The business is the world's oldest inn and restaurant that is still in operation. It is also the oldest company on the European continent.
Another historic site is Vienna's Central Cemetery, which is called Zentralfriedhof. The final resting place is home to over 2.5 million tombs, which is a number that is higher than the city's current population. You can find the tombs of Brahms, Beethoven, Gluck, Schoenberg, Schubert, and Strauss in the cemetery.
Austrian Empire Was One Of The Most Powerful Countries in Europe
In 19th century, Austria was one of the most powerful countries in the world. The total area of this multinational hegemon was 698,700 km2 (269,800 sq mi) which is almost 8 times more than the size of today's Austria- 83,879 km2 (32,386 sq mi).
Isn't it one of the most interesting facts about Austria?
Interesting Facts About Geography Of Austria
Most Of The Country Is Covered With Mountains
One of the interesting facts on Austria is that when it comes to topography, Austria is primarily made up of mountains. The Austrian Alps cover just over 62% of the country's land area. Europe's second-highest and prominent peak is Großglockner, which stands at 3,798 meters with a prominence of 2,423 meters.
Indeed, Austria is defined by a mountainous terrain as the country features 13 peaks that are above 3,000 meters and 34 peaks above 2,000 meters. The country also boasts spell-binding cascades. The Krimml Falls, or Krimmler Wasserfalle, in the state of Salzburg are Europe's tallest waterfalls. They extend to a height of 380 meters.
Random Facts About Austria
Vienna Is Considered As One Of The World's Best Cities To Live In
If you see the rank of the best cities to live in the world, you can be certain that it includes Vienna.
Independent made it a winner of its rank in 2019. Why Vienna is such a great place to live in?
It's because the quality of living is high in Austria's capital. The factors include housing, political and social environment, economy, and health consideration.
World's Largest Emerald Can Be Found In Austria
You can also find the world's largest emerald in Austria, a 2,860-carat sparkling green gem. The sizable emerald is displayed in the Imperial Palace in the Imperial Treasury of the Hofburg in Vienna.
Vienna Is A Capital Of Classical Music
One of the interesting facts about Austria is that its capital is – and has always been- as the classical music capital of the world.
It's where the famous New Year's concert takes place every year on January, 1st.
Austria is a homeland of some of the best classical musicians ever, including:
Wolfgang Amadeus Mozart
Ludwig van Beethoven
Franz Schubert
Joseph Haydn
Johann Strauss
and many more
There Are Many Brilliant Austrian Inventions That We Use Every Day
One of the interesting facts on Austria is that Josef Madersperger, an Austrian, invented the sewing machine.
Born in Salzburg, Christian Doppler is famous for his discovery of what is known as the Doppler Effect. The Doppler radar used by meteorologists relies on this Doppler Effect.
Other inventions that we owe to Austrians include:
alkaline battery
psychoanalysis
slow motion
and many more
Other Fun Facts Of Austria
Let's take a look at the other fun facts of Austria.
Because the Austrian spa waters of Bad Gastein contain radon, patients must present a doctor's order before enjoying the water's "healing" effects.
The first postcards that were circulated were used in Austria.
Downhill or alpine skiing has been the most popular sport in Austria for over a century. The first handbook on skiing was written by Mathias Zdarsky in 1897.
Basic Numbers And Facts About Austria
Austria's official language is German, however, it's slightly different from the one spoken in Germany.
The government of Austria is defined as a Federal parliamentary republic. The Upper House in Parliament is known as the Federal Council while the Lower House is called the National Council.
Austria joined the European Union on the first of January in 1995.
Austria is bordered by 8 countries including Germany, the Czech Republic, Switzerland, Liechtenstein, Slovenia, Italy, Hungary, and Slovakia.
One of the fun facts on Austria is the name of the country is derived from the Germanic word "Austro," which means "east." In German, Austria is called Osterreich, which means "Eastern Kingdom."
The population of Austria is 8 million people which is pretty much the same as in Bangkok, Thailand.
Austria is the only member of the European Union that is not a member of NATO.
Pin For Later:
Did you know any of these Austria facts? Do you have something more interesting to add? Share your thoughts in the comments!