Best travel stories… EVER!
We've asked our friends and fellow bloggers to tell us their best travel stories.
What was their the most memorable experience? Keep on reading and get inspired!
Best travel stories
Meeting the president of Ecuador by Dane from Holiday From Where
I was in a small city called Salinas on the south coast of Ecuador. I was just hanging with a local friend and surfing everyday before I started to head north. I kept hearing about this wave that was really good and you couldn't surf because you had to sneak through an air force base to get to.
One day my friend was telling me it was going to be really good, so, we decided to try and sneak in. In hindsight it was really stupid. We were crawling on our hands and knees through some bushes on the bad side of a shooting range while they were actively shooting. We made it to the beach got changed and ran for the ocean.
We were in the water for all of 15 minutes when two large me with AK-47s appeared on the beach and started to yell and whistle. We got a few more waves and went in. The men were extremely un-impressed and very angry. We knew we were doing the wrong thing but obviously played dumb. As we were about to get dragged off a man and his wife came over a small dune and just walked up to us. The man asked us how our day was and if we had a good surf we replied we did and he just smiled at us and walked off. As he did my friend informed me that it was the President. Everything happened so fast and in no time we were in the back of a military vehicle being taken to a small building. I was out a short time later with a stern warning never to return.
We've had our fair share of unforgettable and funny travel stories as parents traveling with a spirited 2 year old and 4 year old, but this one still takes the cake. We think every parent who has ever flown with young children can relate. We were on our way home from Salt Lake City to Baltimore, which is a 5 hour flight, so my husband had the brilliant (or so he thought) idea to sedate our energizer bunny son (whose nicknames include Taz, tornado, hurricane, wrecking ball, the destroyer) to make the long flight easier. Having a wild toddler restricted to a seat for 5 hours is no fun for anyone, but a sleeping toddler sounded much more appealing.
We had given him Benadryl before when he was sick and it put him right to sleep like a charm, so we thought we were in the clear. It turns out, some kids have the opposite reaction to Benadryl and turn into hell on wheels. Well, our son turned into that kid. I think everyone on the flight, especially the person sitting in front of him, wanted to kill him or at least put him in a straightjacket and a muzzle. The flight attendant, who used to be a nanny, could tell early on that something was up and had a hunch it was from Benadryl gone wrong.
In the midst of his craziness, I took him to the bathroom at the front of the plane to change his diaper. When we headed back to our seats, he took off running down the aisle full speed ahead. He was so fast and agile (being much smaller than me and able to maneuver through the narrow aisle like a star football player) that I couldn't catch up to him until he had run the entire length of the plane. My husband said he saw a flash go by his seat, and then saw me running after yelling my son's name. He thought it was hilarious. I did not. We can both laugh about it today and will NEVER make that mistake again.
So to all my fellow parents of traveling youngsters, beware and never use Benadryl for a stress-free flight unless you've tested it a few times and are sure that your child will not turn into a Tasmanian devil. Unless you want a good laugh later on, then go for it. 😉
Adventure with a Stranger by Barbara from Jet Settera
One of my best travel stories was when I went on a romantic roadtrip with a guy, who I only met once for 5 minutes at a party in the South of France. After our short meeting, we kept on chatting for about a month on Facebook and then we decided to meet up in Florence in a hotel room and explore Tuscany together. We agreed on the itinerary and he flew in from Vienna and I arrived from Milano. We rented a Fiat500 and we traveled all around Tuscany for a long weekend. We visited some of the most romantic cities of Italy, such as Siena, Lucca, Pisa and Cinque Terre. It was an amazing adventure together. We had lots of fun on the trip and we went on more trips after that. The conclusion of the story was that sometimes it is good to come out of your comfort zone and take a chance on a stranger, maybe he will be an excellent travel partner.
Stepping out of a comfort zone by Michaela from Awe Inclusive
In 2014, I was scrolling through a Facebook group when I spotted a post claiming $200 roundtrip tickets to Dubai. As is routine in that group, I confirmed the deal, checked my calendar, and booked tickets – no asking friends, no waiting for job approvals, and no overthinking. It would be my first trip alone.
I met Jibri during the layover. She got my attention and started chatting about travel deals and groups. During our small talk, I considered putting my earphones back in or making up a reason to excuse myself. Instead, I decided to embrace a new person and see where it could lead. Not only did we exchange contact information to meet-up in Dubai, but we joined other travel group members who rented out a yacht for an afternoon cruise along the Persian Gulf.
It was totally outside of my comfort zone and totally what my comfort zone needed – to be stretched out of shape! I met amazing people and forged exciting friendships.
Dubai was life-changing. I learned to trust my abilities and instincts even when I had to improvise. I learned that strangers are just friends who haven't met you. Most importantly, I learned that my suitcase was much lighter when I didn't fill it with fear.
This year, I took a solo trip to Thailand and it was the absolute best. More solo trips are in my future as I continue to challenge myself to get uncomfortable and do more than I thought I could.
Life-changing trip to Sri Lanka by Sofie from Wonderful Wanderings
I've always had a terrible fear of heights and it frequently bothers me when I'm traveling. Just think of all those amazing viewpoints to climb up to! It wasn't any different when I visited the Lion's Rock at Sigiriya in Sri Lanka. I only realized the stairs to the top ran all the way alongside the edgle of the rock when we got there, and lot comfortably along a walking path with sturdy rails to separate you from the abyss.
I managed the make it to the first platform, knees trembling and with one of my travel companions in front of me, encouraging me not to give up. But I didn't make it up the iron staircase to the top bit. I was too scared. After that trip, though, I started climbing more and more towers, stairs and what not. I'm fighting my fear, one dazzling height at a time.
Vietnamese snake by Lina from Divergent Travelers
We had been on our bikes since 8am as we made the 80 mile journey between Hue and Hoi An and about 3 hours had gone by. It was David and I on one bike and our friend Jon on a bike in front of us showing us the way. We were just about to take a final stretch of country road and head onto highway 1 for the next leg when we saw something in the road ahead of us.
It was up ahead of Jon and it was the kind of thing you couldn't really tell what it was until you were right on top of it. In an instant we saw Jon whip his legs up as a huge snake lunged at his leg when his scooter sailed next to it. I was mortified as I am very afraid of snakes. The last thing I wanted was to have this thing striking at me as we cruised by.
We pulled over, laughed and discussed the size of it while noticing a local man running down the road with a long stick. He was hollering at us excitedly and pointing at the road. Apparently snakes of that size are worth well over 1.2million dong and the man was bursting with excitement about catching the venomous beast.
Asking where it went, he moved into the grass at the edge of the rice field in pursuit. The movement caused the snake to flee into the rice paddies and the local man immediately gave chase into what became a dance between him and the snake. Each challenging the other until the man lept to the opportunity and seized the snake by the head with his bare hands.
He smiled proudly as he came back to the road, showed off the snake then as swiftly as he appeared, left us standing there while he made his way down the road back to his house. Snake in hand. You don't see that every day!
Dangerous night trip in Peru by Danielle from Like Riding Bicycle
Many years ago, when I'd just started travelling, I took a bus in Peru going through parts of the Amazon… at night. Apparently, this wasn't the best call. Around 3 am I was alarmed to wake up to the bus stopped, and a man in a black mask with a huge black gun pointed at us all. He yelled in Spanish and everyone's hands went up into the air, so I flung mine up following suit. Before long the men were marched off the bus, leaving us women, hands still in the air, to wait for what would come next.
I had a moment in which I thought: "What are they about to do with the men? What are they about to do with the women? What are they about to do with me, the only foreigner on the bus?" I was far from rich, but they didn't know that.
After some time another man came on the bus, this time with a small silver pistol which he pointed at each of us as he robbed us blind. No one was physically harmed, though I knew that people who weren't as fortunate to be a Westerner like myself lost more than they could afford to replace, which was a hard thing to realize. I couldn't help, only sit there with my arms in the air.
So go to Peru – it's amazing! – just don't take a night bus through the Amazon!
Beautiful travel friendship by Viki from Chronic Wanderlust
I've been in Playa del Carmen, Mexico for a few weeks now for my divemaster training. I spent every day in the water with customers and my instructor. I loved it! We shared the boat with another dive shop and I started to notice that they were also training a divemaster to be. She seamed to be my age and so I started talking to her. Janice is from Canada and also madly in love with the ocean and all things diving. We started to hang out more and more and even became very good friends then.
She left Mexico a few days before I left, but we managed to stay in touch. For almost two years now we talk several times a week, she helped me through many things as a stupid breakup. Last year I told her I was going back to Mexico for a few weeks and if she wanted to meet me there. She told me that she couldn't manage with work. I had wanted to see her so bad! And I knew she wanted to be in sunny Mexico with me as well. I remember the 30th of December when she told me that she had just bought the ticket and will be in Mexico the next day! I was beyond happy, I was going to see my best friend again. I was going to see her for the second time in my life and yet she knows more about me than any other person that I see more often. I love how friendships can last over distance and time zones <3
I'll never forget the time I landed on the remote Hawaiian island of Molokai and was told, "We have a wedding and two funerals on the island, and so we have run out of cars." It was at about the same time as a popular movie with a similar title was out, so the statement had a humorous overtone.
However, since this was hang-loose Hawaii, I was assured by a mellow employee that all would work out and so there was really nothing I could do but relax into it. The car agency arranged for–and paid for–a cab to deliver us to our condo so we could check in, and told us that the next morning someone would pick us up and deliver us to the mule ride. Done, though we did almost miss our morning ride due to confusion regarding the meeting spot, but the point is we didn't miss it, and we were told by that driver that our car would be waiting in the parking lot for us after our ride. And there it was! Pure Molokai magic.
Love at first lettuce by Juliette from Snorkels To Snow
My sister and I reclined on our sun loungers, looking out the ocean horizon off the coast of Niue, a tiny island in the South Pacific with less than 1000 people.
We were the only two people staying at the resort.
It also just so happened to be that the resort was being renovated by a bunch of hunky, tanned and often shirtless New Zealand builders.
Needless to say, it didn't take long to strike up a conversation with these handsome fellas. By the end of our first day, we'd scored an invitation out to Niue's only club the next night. Romance blossomed between one builder and myself while my recently-married sister acted as my wing woman.
Each day we'd wake up to the site of these muscular figures wandering past our balcony with hammers, wheelbarrows and power tools hung low around their waist. We didn't care about construction noise – we were mesmerised by the ripples of their tanned muscles with each whack of their hammer and vibration from their electric drill. The ocean view wasn't too bad either.
My love interest would take time to sneak visits and give us recommendations of where to go around the island. He told us there was a farm that grew hydroponic lettuces and tomatoes that we should visit.
The next morning as we opened the door of our apartment to leave, there, neatly presented on the doorstep, was a bouquet of hydroponic lettuce and tomatoes.
He knew the way to a woman's heart – FOOD, not flowers.
4 years later the hunky builder became my husband.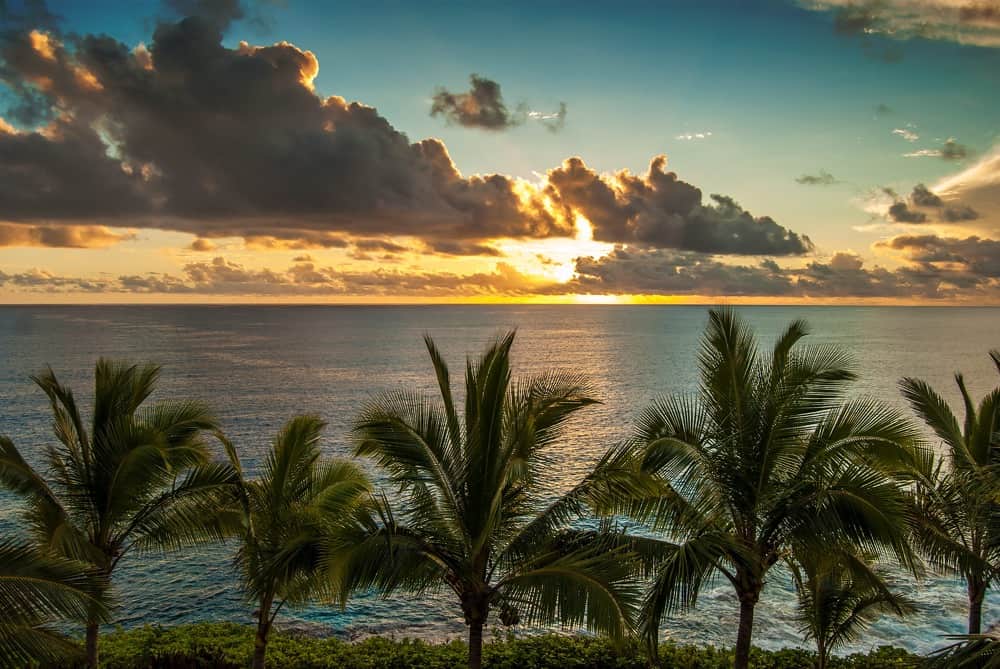 Unforgettable Krabi adventure by Lydia from Lydiascapes
The best travel adventure experience I had was doing deep water solo in
Krabi Thailand
.
It was by far the greatest and scariest activity I have ever attempted even as an adventure junkie, and still brings shudders every time I think about it.
Deep water solo is the activity of climbing on limestone rock wall over water and go to the point where you can't climb any further and you let go and jump into the sea. It is a high adrenaline activity that would go very well with people who love to try new stuff/ enjoy the outdoors and preferably – can swim and do some basic rock climbing.
Deep water solo activity can be booked on the island of Railay in Krabi, with climbing shoes and chalk provided.
Visiting a real Quechua village by Gabor from Surfing the Planet
Before our round the world trip we always thought that in Peru visiting Machu Picchu would be our most amazing experience. Although Machu Picchu is simply indescribable, it turned out that a totally improvised adventure left a much stronger mark on us. When we were staying at a Couchsurfer's place in Cusco, we asked him whether it would be possible to visit a real Quechua village. He said we could try, although we would have to find it out ourselves, since these Quechua communities live quite far in the Andes and there's no public transport to get there.
In the end, we got very lucky, since looking for transport in Ollantaytambo, we found out that the local doctor and other social workers were going to visit some of these tribes and they let us join them. We were really happy, because we had the chance to stay in a Quechua community, learn about their traditions, see the colorful clothes they wear every day and take part in their daily routine for some time. We often had to use hand gestures to communicate, since most of these people don't speak Spanish, only Quechua. It was a real heart-warming experience that we will never forget.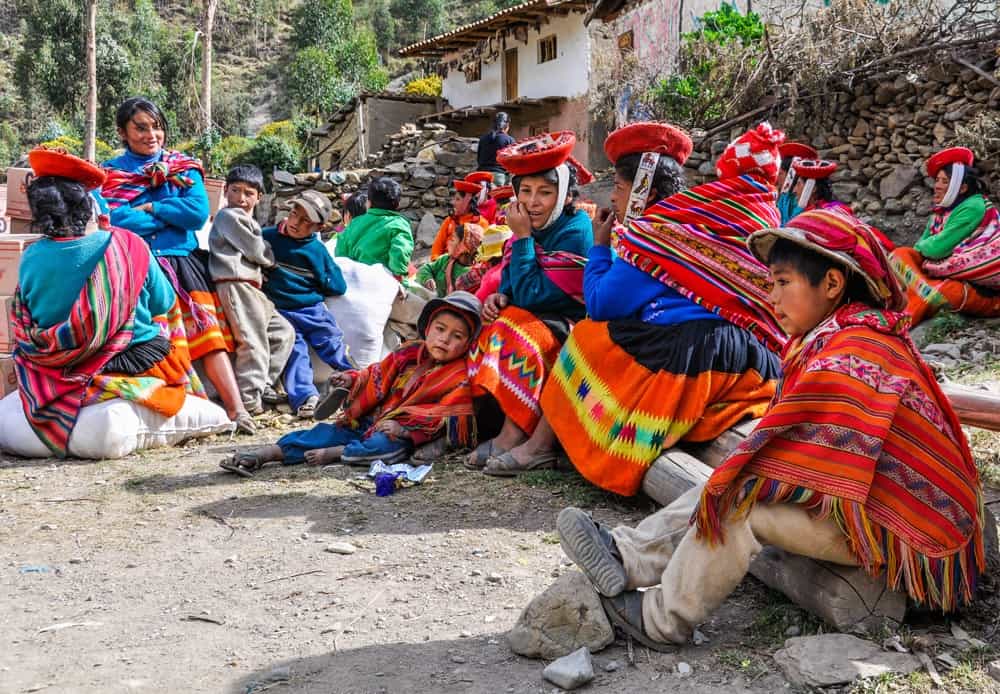 Although at the time it happened I wouldn't have called it one of my best travel stories now, looking back on it, it's one of the best/funniest stories of my nearly three years of traveling. This all took place during my visit to Fez, Morocco earlier this year.
The time I survived a direct attack to the face by killer mutant bugs from outer space. And then visited a vagina doctor with the worlds oldest x-ray machine to put my face back together again.
Long story short- one day I woke up with a face full of bug bites. The concerned guest house owner sent me to a pharmacist who then sent me to a doctor. More specifically, I later learned, was that I had been sent to a gynecologist. We established that some large insects had attacked my face and I was in need of multiple medications. And, for reasons still unknown to me, an x-ray. At least I think he x-rayed me.
What are yours best travel stories? Remember, sharing is caring. Share your thoughts in comments!
Disclosure: Yay for transparency! Some of the links in the article are affiliate, which means that if you book something by clicking on them, we will get a small commission with no extra cost to you. Your support helps this blog going.