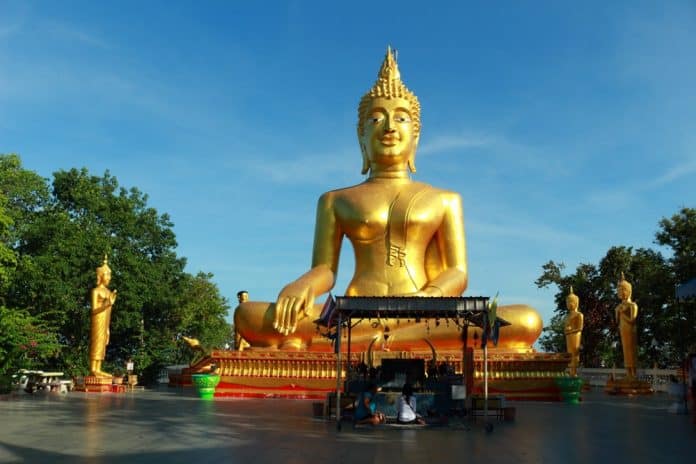 Big Buddha temple in Pattaya
Big Buddha Temple in Pattaya is one of our favorite temple in the whole Thailand.
First of all- you do not need to climb on hundreds of stairs to get inside. You can drive almost directly to the temple.
Secondly- it is full of funny games that are supposed to bring you luck:
throwing coins to fat Buddha statue's

navel

putting

coins

vertically

in some kind of

round

bowls (you won't be lucky if it falls)

and more
We have no idea what these mean, we also do not want to be ignorant.
If any of you, readers, know if there is any deeper reason to play in these games, let us know! We would really like to know something more about them. Unfortunately, Thai people we met there didn't speak English, so we couldn't ask them about the meaning of all of these.
How to get there?
The best way to get there is to drive on a motorbike or take a taxi.
It is worth to know that Big Buddha temple is quite close to the Pattaya pier. It is situated on the hill.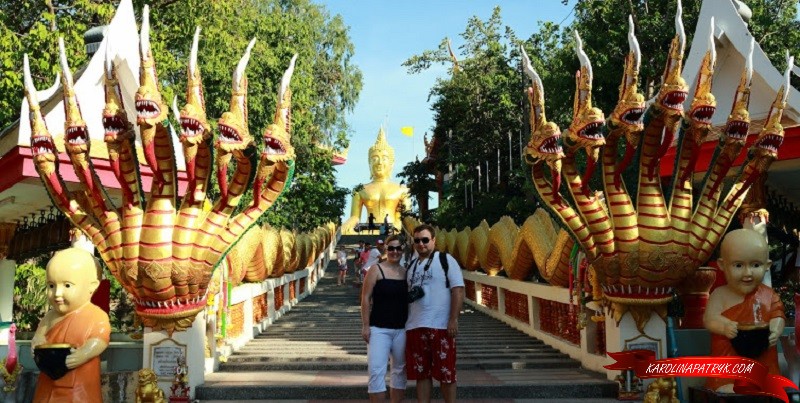 What to expect?
Many statues of Buddha! Big Buddha, lying Buddha, fat Buddha, skinny Buddha and more.
This place is also a great photograpic spot. You can take a shot of very nice view on Pattaya.
The admission to the temple is free. But it is good to donate few bahts for maintaining this place.

At the entrance to the temple you will see stairs and the amazing railings with beautiful dragon heads.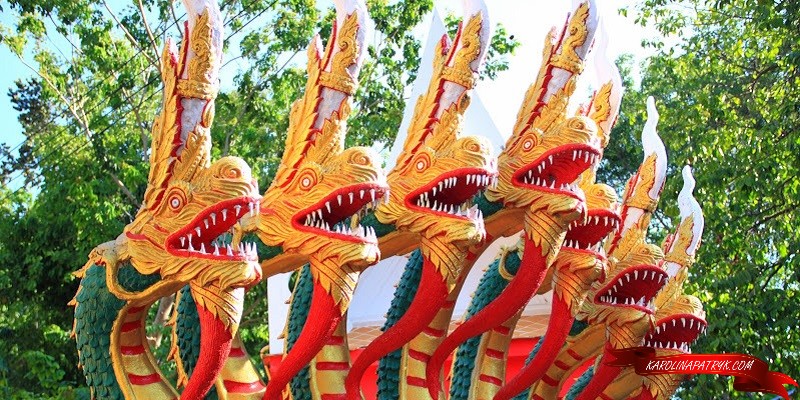 You can also buy there birds in a cage and realase them at the top as a sign of freedom, purification and start of the brand new life. Sounds beautiful, right? 🙂

What is the most beautiful temple you have ever been to? Why did you like it so much?