Chiang Mai Temple – Wat Chedi Luang
We have just came back from Wat Chedi Luang Chiang Mai temple. Wow! We are very impressed.
This place is definately must-see for everyone visiting Chiang Mai. Not only because of beautiful architecture. In this Chiang Mai Temple you can also observe local people. How they act, pray and worship Buddha.
Below we are giving you best tips for visiting Wat Chedi Luang.
1. Dress properly.
Remember- you will be visiting the temple. Wear long pants and cover your arms, if you want to see everything.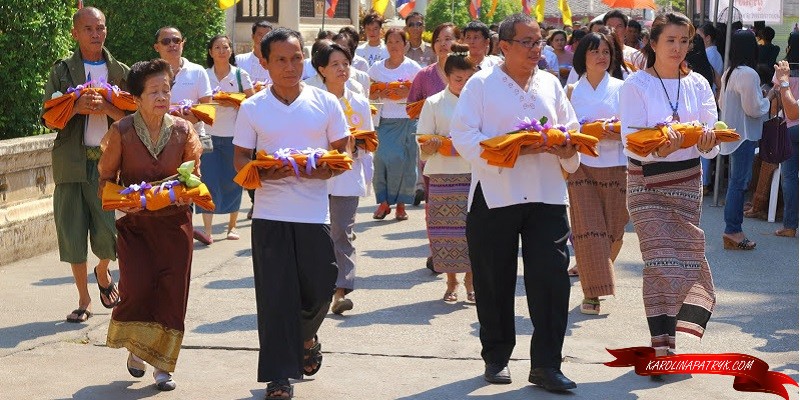 2. Go there on Saturday on Sunday.
It is very likely you will be able to see more. Weekend is free for most of Thai people, so they come to the temple to pray. It may be a little bit more crowded but it's worth it! You can see something unusal. For example today we saw ordination to monk. Several dozens of young boys, shaved bald, barefoot, walking in white robes and keeping the white lily. Amazing view :).
3. Take some money.
The entrance is free but it's good to donate few baths for the temple, stray dogs or monks.
4. Take socks if you are afraid of diseases.
If you are hygiene freak, take socks with you. You can't get into the temple wearing your shoes. You need to take them off before the entrance.  So if you are afraid or walking barefoot, take on your socks.
5. Go everywhere.
You will see few places in Wat Chedi Luang that may look unavailable. Don't be afraid to go inside! When the doors are open, you can always come in. This applies above all to library and the temple where statue of Chan Kusalo is situated.
6. Pay attention to the Monks Statues.
They look so real! We watched them for a few minutes, before we decided they are not living people.
7. Don't point your feet toward Buddha.
It's very rude. Feet in Thailand are considered as unpure, so it's forbidden to show them direcly to the Buddha statue. We saw some people who broke that rule but still- don't do that. When we are in Thailand, we need to show some respect to local customs.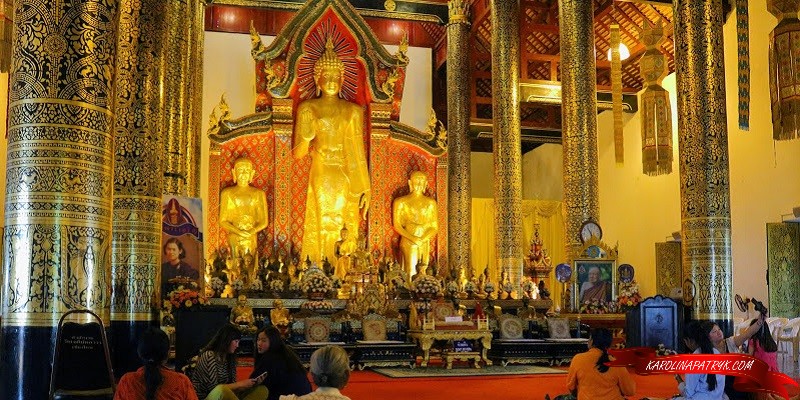 Have you ever been in Thai temple? Did you like it?