Chiang Mai Zoo
Chiang Mai Zoo is one of the most underrated places in Chiang Mai.
It's awesome and we just can't understand why it has such a low score on Tripadvisor.
Chiang Mai zoo is different from places like that in Europe or America. Why? Because in Thai zoo you can feed animals! You can be really close to them.
It's just incredible experience. We will never forget hand-feeding giraffes :).
How to get there?
Take a taxi from Chiang Mai or come here by scooter.
It's a good idea to combine visiting the zoo with a trip to Doi Suthep (the most famous temple in Chiang Mai).
The zoo is situated in the foothills on Doi Suthep mountain.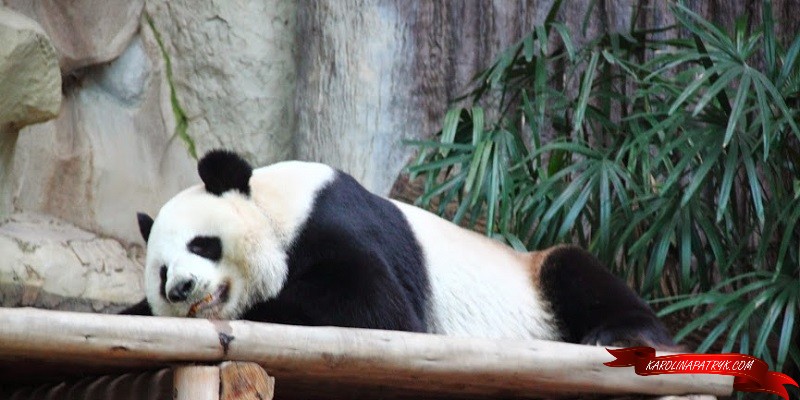 What to expect?
Chiang Mai zoo is really big, so you will spend at least 4-5 hours to see everything.
Chiang Mai zoo cost & ticket prices:
ZOO: Adults 150 baths/ Children 70 baths
ZOO+ Aquarium: Adults 290 baths/ Children 130 baths
There are few attractions for which you need to pay extra, like feeding animals, see pandas or go to snow dome. They are pretty cheap and won't cost more than 100 baths for an adult.
Tips
1. Use a zoo bus.
Zoo in Chiang Mai is really big, so it's good to buy a bus ride around the whole area for 30 baths per person.
You can get in and out whenever you want. Ticket is valid for one round only.


2. Visit the zoo early.
Chiang Mai zoo is open from 8 a.m. to 5 p.m.
Nevertheless, most attractions will be closed at 4 p.m. It's really good to go to the zoo in the morning.

3. Skip the Aquarium if you are lack of time.
Chiang Mai zoo aquarium is not very impressive. You can skip it without any regrets.
Disclosure: Yay for transparency! Some of the links in the article are affiliate, which means that if you book something by clicking on them, we will get a small commission with no extra cost to you. Your support helps this blog going.