Christian Holy Land and Dead Sea
I (Karolina) was in Israel before I met Patryk. I bought a 2-day trip to Christian holy land during my holidays in Egypt.
I really loved Israel! It was suprisingly wealthy country- WiFi was almost everywhere and I no longer had to worry about the old stamp in passport issue. Below I am giving you best places to see in Israel. Enjoy :).
1. Western Wall
One of the most famous place for belivers on Earth. People from all over the world come here and write their prayers on little cards. They put these cards into the wall, believing that their prayers will be answered.
What's interesting, there are seperate places to pray for women and for men!
2. Basilica of the Holy Sepulchre
This is a place where Jesus was supposedly crucified and burried.
I am Christian, so I really expected something wonderful and supernatural. Amazing energy, strength and feeling the presence of God.
But in fact, this Basilica was a huge dissapointment. We were waiting in line to Jesus's grave for more than hour. Then we had only 20 seconds to be there! We were asked to leave because other tourists were waiting in line…
If you really want to pray, don't go to Basilica of the Holy Sepulchre. It's too comercial.
3. Stations of the Cross
It's something different than I expected. Stations of the Cross are situated on the narrow streets of Jerusalem. Daily life of the inhabitants takes place there. This is not a place of worship or prayer. 14 Stations of the Cross are just simple chapels on the street.
It's really incredible! You can really believe there that Jesus was just one of us. Normal person. 
4. Dead Sea
Sorry, no photos :(. I was too busy having fun in Dead Sea that I forgot to make pictures.
Dead Sea is AWESOME. 'Swimming' in it was one of the best experiences in my life.
Why? Because Dead Sea is so salty that no animal or plant can survive there (that's why it's called 'dead').
If you have even small wound on your body, you won't be able to stay there either. It will hurt you too much.
Water in Dead Sea is dense and has high buoyancy. Being there is unique and fantastic experience that you can't compare to anything else.
After leaving Dead Sea, your skin will be supersmooth. It's worth to buy cosmetics there- they are quite cheap and perfect (especially the soap).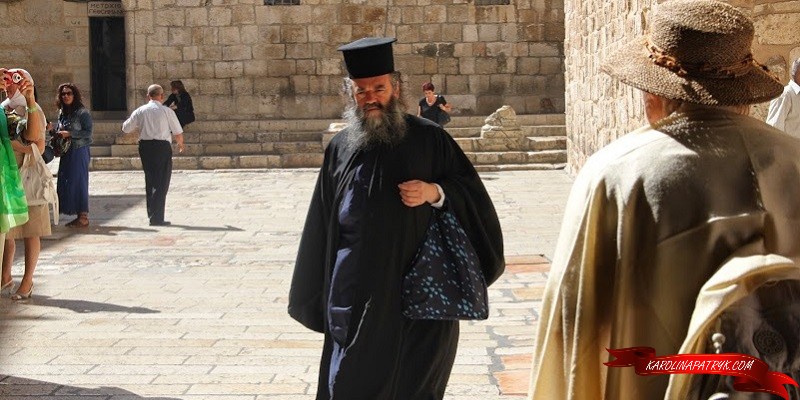 What is the most holy place on the world for you? Answer in comment!