Climb The Career Ladder AND Still Travel?
Yes, It Is Possible!
It's safe to say that most people share aspirations of enjoying a great career. Likewise, millions want to take advantage of the increased travel opportunities. Thanks to the affordability and accessibility, they are plentiful. For many, then, deciding which life goal means more is one of the hardest choices they'll ever face. But what if you could have both?
While it might sound like a fantasy, the truth of the matter is that it is possible to make your dreams come true. However, it'll only become a reality if you actively take the right steps to success. A little preparation goes a long way, and here's how you can plot your next moves in style.
Choose the right career path
If you are determined to travel while working, it's important to accept that some career choices simply aren't suitable. Many industries rely heavily on consistency. Meanwhile, others require years of ongoing training and growth within an organization. Sadly, you'll probably need to discount these ideas.
However, there are several sectors where jobs can allow you to travel. If you do plan to keep changing positions to suit your desire to stay on the move, be sure to focus on jobs where many vacancies are frequent. The last thing you need is to be left with long periods where the work is dry.
It doesn't hurt to pick a job with transferable skills as this can get you out of some potentially sticky situations too. Versatility is a key factor that cannot be ignored for a second, so be sure to keep this in mind before picking your route.
Choose the right destinations
While picking a versatile career path is vital, it's equally crucial to think about the destinations that you wish to visit and live in. The financial rewards of any job are usually weighted to the living costs of that country. Still, it's important to accept that the need for certain skills isn't always huge in all places.
There are many wonderful places to visit on this earth, many of which boast fantastic job prospects. Nevertheless, you'll need to take religion, cultural elements, tech developments, and the climate into account. Temporarily living in a location where there isn't a need for your skills is very naïve.
You can always visit those countries on vacation if you're still desperate to see them and visit the various attractions. Still, spending a long time there could slam the brakes on your career progress. If climbing the career ladder is important to you, this isn't a viable solution.
Know the legal working issues
Finding locations with good employment opportunities in your chosen field is important. However, you must also remember that the regulations for working in a country may be vastly different from visiting. If you do not appreciate and research these factors in advance, you could be open to many problems.
Understanding the visa requirements of any given country is easier than ever thanks to embassy websites. However, it may also be worth speaking to an agent or even contacting another ex-pat or nomad that either works or have worked in the chosen location.
Perhaps one of the best ways around this, especially if you want to climb a career ladder you're already on, is to ask for a job relocation. Moving to a sister branch should make the process easier and may entitle you to extra support from the company. But do check their expectations on how long you'll need to stay there.
Invest in your development
Educational development is a key facet of growth for any worker in virtually every industry. Whether you're junior or several years into the career, it's never time to stop learning. Adding new skills to your repertoire can only boost your prospects. It'll additionally give you the confidence to enter the marketplace in style.
In truth, the average jobs for MBA graduates are far greater than those without this form of higher education. Given that you can now complete these courses via distance learning, there's no excuse to miss out on this valuable investment into your future. Even if you live in multiple places.
It may also be worth learning to teach English as a second language or develop on other skills that may prove to be priceless in future roles. Ultimately, if future bosses or clients can rely on you in a greater range of situations, it can only have a positive impact on your future.
Take control
Perhaps the scariest part of working while travelling is that you are continually hoping others will give you a chance to shine. Likewise, you need to have faith in the fact that all employers and colleagues will treat you in the right way. Removing those concerns by creating your own opportunities is an ideal solution.
Taking control of your destination by setting up your own business is an ideal way. Thanks to online communications, you could even launch a local company in your hometown and manage it remotely. As long as you have the right staff, it can still be a smooth way to run the venture.
Alternatively, you could become a digital nomad by working for a company that allows you to work from home. When this is the case, it doesn't matter if your definition of home changes every few months. As long as you have an internet connection, you'll be in a position to perform.
Find a traveling employer
Travelling the world while climbing the career ladder doesn't necessarily mean moving home on a regular basis. It's equally viable to work a job that actively requires you to travel. When you are literally paid to travel and visit new places, you can still have a solid base camp back in your hometown. When you combine travel and working with homeownership, you can't go wrong.
The obvious solution is working for an airline as you'll get the opportunity to spend a few days in the destination city or country. However, other careers such as travel reps or even working as a personal assistant can open the door to global travel.
If you can find a career that enables you to travel while also doing something you're passionate about, the results will be telling. This can be a particularly attractive option for people in their 20s that want to enjoy the good life now. This is before eventually settling into local-based roles in later life.
Opt for contract jobs
Working as a contractor does come with a few uncertainties regarding consistency. However, this is counteracted by the fact that you can have things on your terms. For starters, taking jobs from overseas clients will allow you to combine work with travel. This is especially true if you stay a little longer than the project itself.
Taking advantage of this route is very popular thanks to networking platforms for contractors to find projects at the click of a button. Alternatively, you could work extra hard for a few weeks and then take regular breaks to visit the places on your wishlist.
With the second option, you have a choice between taking little vacations on a frequent basis or saving up for an extended adventure. There is no one right or wrong answer, but both enable you to climb the career ladder while still enjoying a slice of the good life.
Monetise your travels
The only thing that could be better than working while you travel is to turn travel into your direct source of income. The versatility of the modern working landscape allows smart travellers to monetise their trips. Learn to do this successfully, and you can become your own brand in no time.
For many, monetising Instagram and Facebook posts is the ideal solution. Building a solid fan base can lead to sponsorships. This is where companies pay for your travels in return for endorsing their products on those trips. Other options include blogging and vlogging with ad spaces.
The biggest social media influencers and bloggers earn thousands every single day via ads and other streams. Those financial rewards allow you to build the life you desire, and this includes travelling to the destinations that sit top of your list.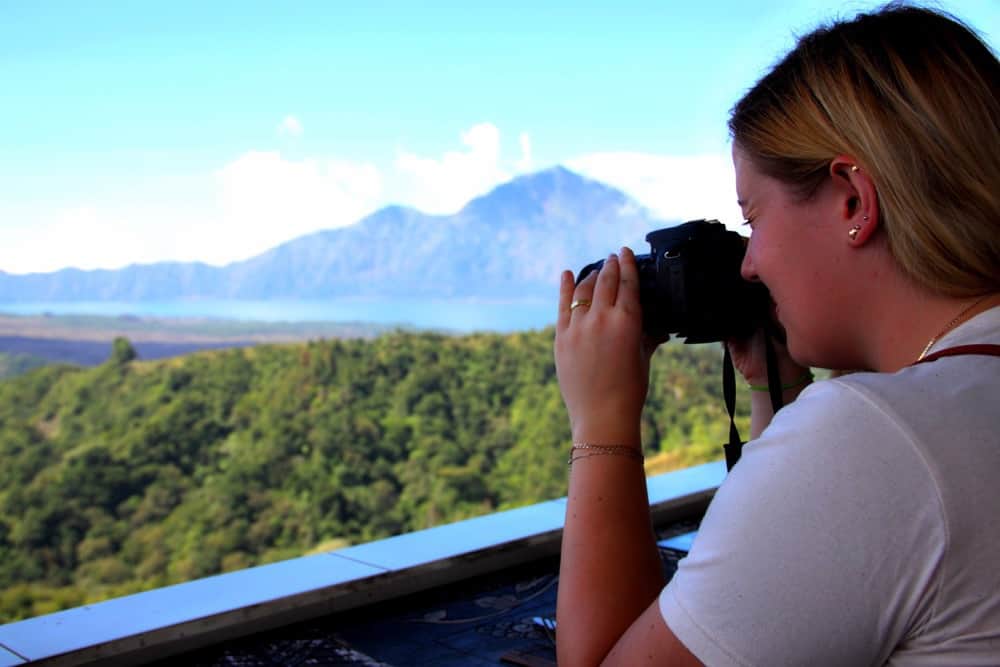 It's all possible…
There's no doubt that the moments and life experiences provided by global travel can enhance your life in many ways. However, anyone wanting to build a truly successful future will also want to consider their career. From earning enough money to survive the immediate future to securing your long-term finances, ignoring this isn't an option.
Ultimately, each individual needs to find their own pathway. Nonetheless, the advice above should show that there are many ways to juggle both aspirations in a winning fashion. In fact, it may even be possible to merge the two together.
Either way, there has never been a better time to chase your dreams, but the first steps are often the hardest. Take the leap of faith by planning your journey today. By this time next year, your dream life well may become a reality.
Disclosure: Yay for transparency! Some of the links in the article are affiliate, which means that if you book something by clicking on them, we will get a small commission with no extra cost to you. Your support helps this blog going.