Where to Find Fast Wifi And The Best Coffee in Hanoi?
Southeast Asia is one of the most visited areas in the world. Some tourists go there only for a vacation but there are others who decide to move there and live like a local. While Chiang Mai in Thailand is the most popular destination, there are many digital nomads in Hanoi as well. Why this city is great for those working online? WiFi in Vietnam is usually fast and stable. The prices are pretty low, and the country is not that touristy.
The list includes only best cafes Hanoi situated in an Old Quarter Area.
18 Nhà Thờ, Hàng Trống
This place has everything that every digital nomad Hanoi needs:
fast wifi
quiet and cozy environment
comfortable seats
delicious food and drinks
nice and professional staff
credit cards are accepted
Cafe Runam is situated very close to St Joseph's cathedral.
22 Lý Quốc Sư, Hàng Trống
Joma Bakery Cafe is better than any coworking space Hanoi.
It would be our favorite if they would accept card payments. Sadly, you can only pay by cash in Joma.
This cafe has:
delicious food
fast wifi
friendly staff
comfortable seats
variety of drinks to choose from
Joma is close to St Joseph cathedral as well.
191 Bà Triệu, Lê Đại Hành, Recommended by Rai from A Rai of Light
Why Work Cafe is one of the best cafes in Hanoi? It:
is easily accessible
is large, modern space
has fast reliable wifi
has sufficient charging points
has large windows with good views of the streets below
Nest by AIA café also referred to as Work Café is a coffee shop and pastry bar that doubles as a co-working space. Located on the 4th floor inside Vincom Ba Trieu shopping mall, space has a minimalistic, modern and trendy design. I found the cafe quiet and private enough to get a lot of intensive work done with plenty of power outlets accessible to most tables. There is also a good selection of pastries and drinks, although the price is relatively high in comparison to other cafes.
Tầng 3,7, Đinh Tiên Hoàng
Not only it's a great Hanoi coffee shop but also a place where you can try traditional Vietnamese food and drinks while working!
Hanoi Soul Cafe is:
the best cafe in the building with a variety of things to try, including the famous Vietnamese Eggnog coffee (egg coffee) and Bun Cha
a place with one of the fastest wifi in Hanoi
a cafe that accepts card payments
The staff is amazing, always friendly and helpful. It's a good place to work in Hanoi. One thing we didn't like was the interior-Hanoi Soul Cafe is not very cozy.
It has a terrace though, so you can sit outside and enjoy the view of Hoan Kiem Lake. The cafe is situated on the 3rd floor, so it's a pretty nice photography spot.
102 Hang Buom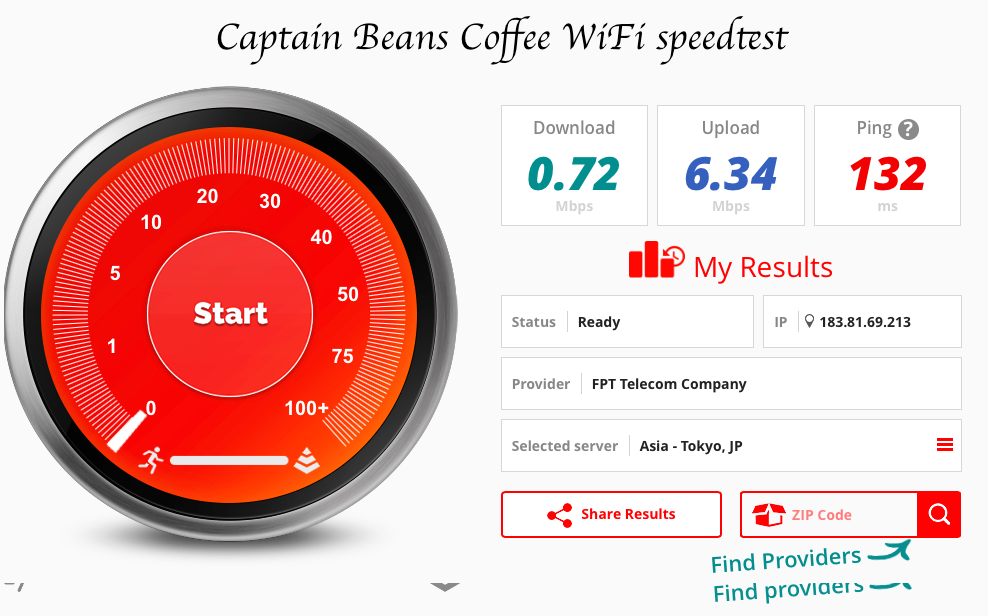 This is a very decent place to work with one of the fastest wifi in Vietnam that you can find. Unfortunately, it's pretty dark inside which will make you feel tired after a few hours.
Captain Beans Coffee has:
good WiFi
excellent Banh Mi (famous Vietnamese sandwich)
quite comfortable seats
low prices
very nice staff
64 Lương Văn Can
This could be our favorite cafe in Hanoi if the toilet was nicer.
The Note Cafe has:
amazing interior! walls are all covered with little notes
low prices
fast WiFi
friendly staff
very comfortable seatings
36 Ấu Triệu, Recommended by Emily Lush from Wander-Lush
Oriberry Cafe is arguably the best Hanoï café. It:
is certified Fair Trade coffee

has natural light
has beautiful lake views
The Oriberry chain of cafes is beloved by Hanoi expats. When I was living in Hanoi, their West Lake branch was one of my go-to working spots.
Located in the heart of West Lake on the busy Au Trieu, the cafe is spacious and airy. Spectacular views of the lake can be seen from the tables on the top floor. Oriberry baristas are world-class, and their house brand of coffee – Certified Fair Trade beans sourced from smallholder farms in Vietnam's Central Highlands – is hard to beat. There is a small shop on the bottom floor where you can buy bags of Oriberry coffee to take home.
WIFI at Oriberry is fast and consistent. There is also a sweets cabinet (I love the homemade cookies for a quick snack) and a light lunch and dinner menu available.
7 Đinh Tiên Hoàng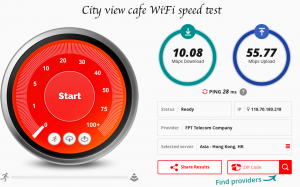 This is a place every digital nomad Vietnam would love. It is situated 2 floors above the Hanoi Soul Cafe. It has an amazing view of Hanoi and Hoan Kiem Lake.
City View Cafe has:
the best view in Hanoi
tasty food at high prices
fast WiFi
2a Ngo Bao Khanh
Nice, little, cozy Internet cafe Hanoi with a very friendly owner.
Choco Matcha has:
fast WiFi
little too high prices for this quality
nice and friendly staff
48 Hàng Bông
This place has one of the best interiors we saw in Hanoi. It's beautiful inside! Unfortunately, the seats are not very comfortable. The staff wasn't nice and the worst thing is that they have 'visa' and 'master cards' signs on the door but they refuse card payments.
The Seed Bakery and Cafe has:
beautiful interiors
good WiFi
unfriendly and rude staff
uncomfortable seatings
19 Đặng Dung, Recommended by Emily Lush from Wander-Lush
Bluebirds' Nest is where you can have one of the best coffee Hanoi. It's also a great place to work online, as it:
is cozy

has affordable meals

has a local vibe
Tổ Chim Xanh – Bluebirds' Nest is a locally run cafe in Hanoi's Truc Bach neighbourhood. Plentiful seating, reliable WIFI and an affordable food menu make it a favorite among Vietnamese students. Most weekends, you'll find the cafe packed with young people working from their laptops.
The cafe is hidden down a back alley in a quiet residential area. Downstairs, there's a spacious shoes-off floor seating area. Walls lined with bookcases give the cafe a cosy, library-like feel. I prefer to sit upstairs on the terrace, which looks directly over a residential courtyard. Watching the neighbors hang out their washing and water their plants is a welcome distraction from whatever you're working on.
Tổ Chim Xanh serves Vietnamese-style coffee, a small selection of cakes, and a simple and affordable lunch menu (think chicken with rice). It's open late until 10.30pm every day.
2 Ngo Quyen Street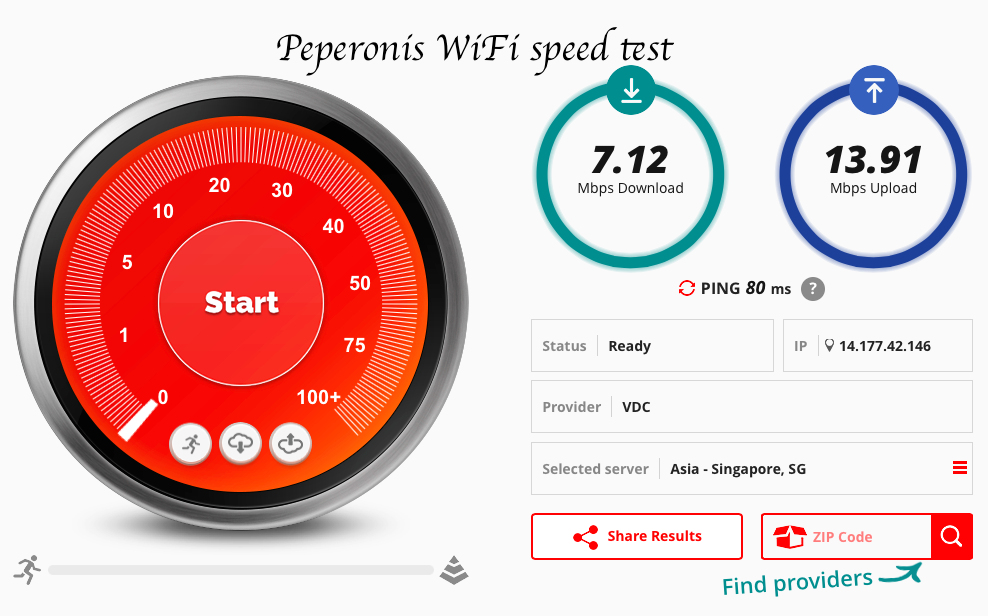 It is more like a restaurant than a cafe but we work there once and we really liked it!
Peperonis has:
superfast WiFi
delicious western food
friendly staff
comfortable seatings
47 Phố Huế
Two waitresses were singing all the time. It was very cute at the beginning but started to be very annoying after a few hours. How long can you listen to Justin Bieber?
Urban Station is:
a place with good WiFi
the coffee and drinks are delicious
a dark place with little access to daylight
cafe with quite comfortable seatings
15 Trúc Bạch, Recommended by Ann Marie from Murphy from Ecoconscious Traveller
Cong Caphe in Ba Dinh is definitely one of the best places to work in Hanoi! You'll find Cong Caphe all over Hanoi and throughout Vietnam but one of my favorite branches in the city is its cafe in Truc Bach.
Cong Caphe:
It has a great view of the river and therefore makes a change from all of the other noisy spots in the city!
It also offers great and unique drinks. Of course, you can get egg coffee there but they also have their special coconut coffee (iced) which is hugely popular! Once you try it once you'll be addicted.
Another pro is that as long as you're sitting in they won't serve your drink to you in plastic. Unfortunately many cafes in Hanoi waste a lot of plastic so this is definitely a plus!
The decor is also awesome – wooden architecture, funky designs on the walls and colorful pillows!
Now it is time for the places we didn't like…
11b Bảo Khánh
crazy high prices
tasteless food (the worst coffee in Hanoi)
Wifi is slow
owner is speaking French so loudly that you can't even hear your thoughts
They think they are a great cafe but in fact, they are terrible. No wonder we were the only guests there.
3B Le Thai To
This place would be a lovely cafe if… the WiFi would have been working. Vietnam internet speed can really be fast, so I can't understand why it was super slow at Coffee Club. When we asked the waiter to help us, he said that there are many people in the cafe today, so the WiFi is slow. When we looked around we hadn't seen anyone working online or even using his smartphone.
Coffee Club has:
terrible WiFi
amazing view on Hanoi and Hoan Kiem lake
good drinks and food
comfortable seats
Highlands Coffee Hanoi
We have been there once but the Internet was too slow to even make a speed test! Don't be fooled by the nice name- Highlands coffee is the worst place to work online in Hanoi.
See also: Hanoi Food Guide
Pin For Later