From Ciampino Airport to Rome and Vatican City
How to get from Ciampino Airport to Rome and Vatican city? There are many options out there, so after reading this article, you can easily choose the one that is best for you.
Budget travelers can get from Rome Ciampino Airport to Rome City Centre or Vatican for as little as 4 euro. Private transfers are not expensive either, especially if you are traveling in a bigger group. Taxi from Ciampino to Rome costs about 40-60 euro one way.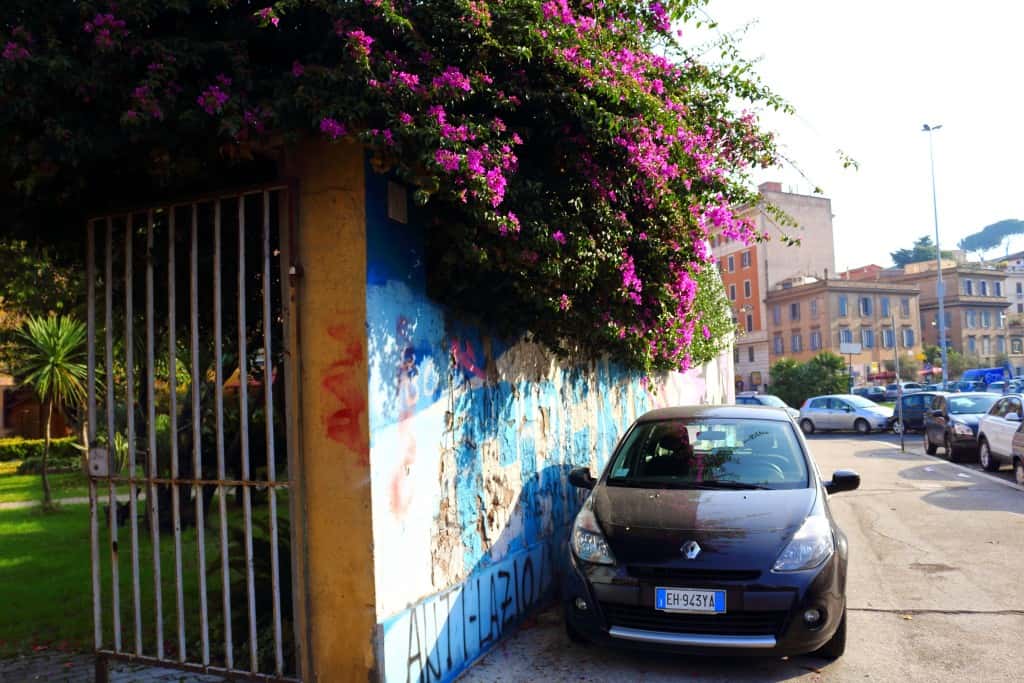 Here are all the ways to get from Rome Ciampino Airport to City Centre:
1. Ciampino Airport Shuttle
Shuttle bus to Ciampino Airport from Rome or back costs about 5 euro per person, one way. You can buy it online here.
It goes directly to Termini station. It's the main railway station in the city, that's why it's a great starting point to any other destination in Rome. If you want to get from Termini Station to Vatican City, just take a metro.
Take a look at the map below to plan your trip from Termini to Vatican. The line A will take you directly to Ottaviano San Pietro & Vatican Museum.
It's easy to travel back home from there as well. Just use Ciampino shuttle bus to get from Rome Termini to Ciampino airport.
2. Rome Airport Taxi
As in every city, the fastest and the cheapest option to get to the centre is to take a taxi. If you want to save time and money, check out Ciampino Airport Transfer.
If you are traveling solo, book this private taxi Ciampino.
For group of up to 4 people, this transfer would be the best.
If you are looking for transfers from Ciampino Airport to hotel, click here.
Here are all the recommended Rome Ciampino Airport Transfers:
You can always use other Rome taxi to airport and back. It's quite expensive though. A ride by Uber from Ciampino Rome to Colosseum will cost about 40 euro.
3. Public transport from Ciampino Airport to Rome
Here is the cheapest way to get from Ciampino to Rome. Choose it only if you have enough time, as it's the longest option.
1. Find Atral Bus
It is a local bus that leaves every 15-30 minutes. The station is just in front of the airport. It is very easy to find. If you are confused and you don't know where to go, just ask the driver if the bus goes to Anagnina Station.
Ticket price is only 1.2 euro. You can buy it directly from the driver.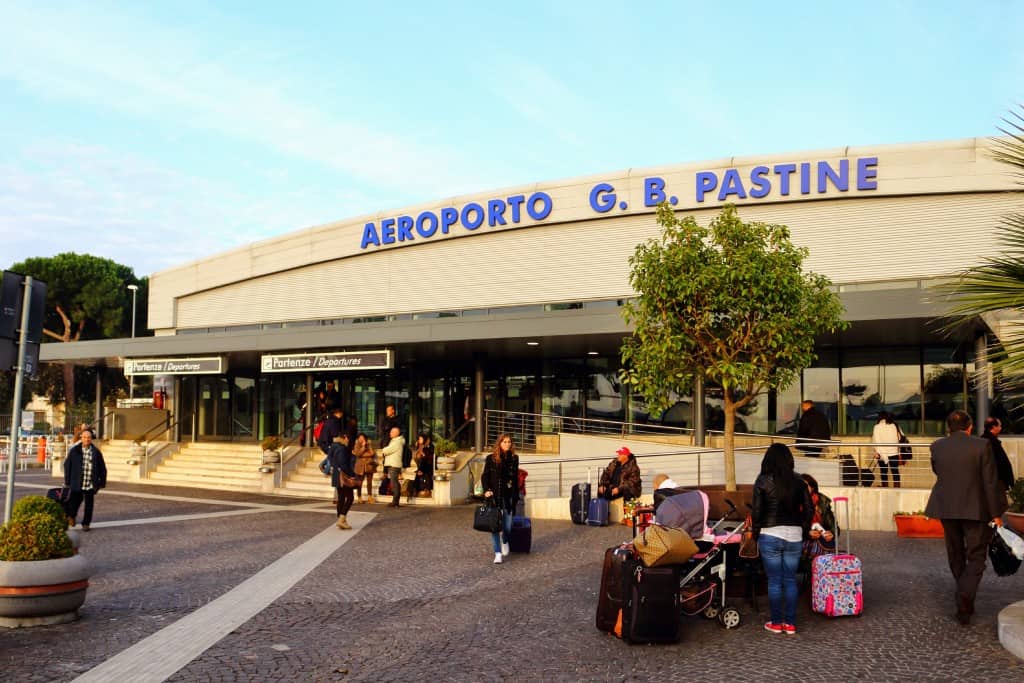 2. Go to Anagnina Station
This is the last stop of Atral Bus.
It will take about 20 minutes to get from Ciampino Airport to Anagnina Station.
If you go the other way (from Rome to Ciampino Airport), you need to find gate number 1. It is behind the car park. That is where the airport buses leave.
3. Go down to the metro
Ticket price is 1.50 euro per 100 minutes. You can buy it in ticket machine. It accepts cash, coins and cards.
Red line (A) of metro is going from Anagnina Station. You can get from there directly to Cipro or Ottaviana Station (close to St Peter's Basilica, Vatican City, Spanish stairs etc.)
It will take about 40 minutes to get from Anagnina Station to Cipro Station.
Red and blue line of metro are crossing on Termini station. This is the main station in Rome.
Full timetable of Rome Metro you can find here.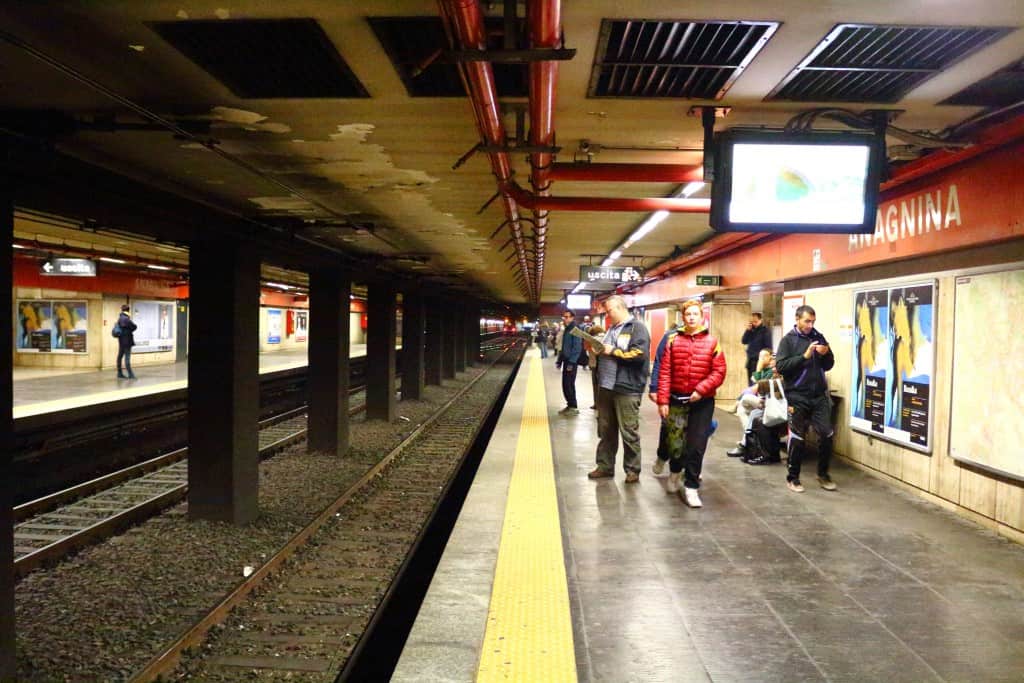 4. Leave at your destination
That's it. You have reached your destination.
As you can see, the entire trip will cost you less than 4 euro. When booking a direct bus online, you will pay only 2 euro more (less than 6 euro). In my opinion, it doesn't really make sense to use public transport.
Check out the cheapest transfers to book online below:
As you can see, there are many ways of getting from Ciampino Airport to Rome. No matter whether you choose traveling by Rome Ciampino bus, public transport or book Ciampino transfer online, the point is to get to Eternal City as soon as possible. Enjoy your time in Rome, the city of churches, fountains, and squares!
Pin For Later:
Disclosure: Yay for transparency! Some of the links in the article are affiliate, which means that if you book something by clicking on them, we will get a small commission with no extra cost to you. Your support helps this blog going.