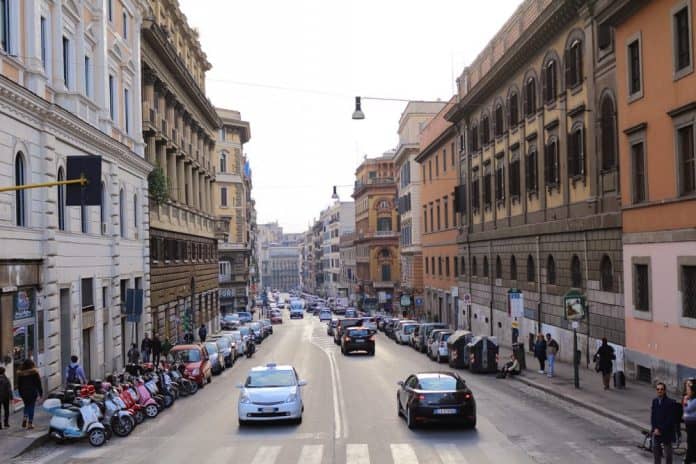 From Ciampino Airport to Vatican city
How to get from ciampino airport to Vatican city ? The most popular way to get to Vatican City or Rome City Centre from Ciampino Airport is to take airport shuttle for 4 euro.
It goes directly to Termini station where you can catch a bus or metro to any place in Rome.
We found cheaper way of travelling in Rome though. Take a look at our tips below:
1. Find Atral Bus
It is local bus which leaves every 15-30 minutes. Station is just in front of the airport. It is very easy to find. If you are confused and you don't know where to go, just ask the driver if he goes to Anagnina Station.
Ticket price is only 1.2 euro.
You can buy it directly from the driver.
2. Go to Anagnina Station
This is the last stop of Atral Bus.
It will take about 20 minutes to get from Ciampino Airport to Anagnina Station.
Note! If you go the other way (from Rome to Ciampino Airport), you need to find gate number 1. It is behind the car park. That is where the airport buses leave.
3. Go down to the metro
Ticket price is 1.50 euro per 100 minutes. You can buy it in ticket machine. It accepts cash, coins and cards.
Red line of metro is going from Anagnina Station. You can get from there directly to Cipro or Ottaviana Station (close to St Peter's Basilica, Vatican City, Spanish stairs etc.)
It will take about 40 minutes to get from Anagnina Station to Cipro Station.
Red and blue line of metro are crossing on Termini station. This is the main station in Rome.
Full timetable of Rome Metro you can find here.
4. Leave at your destination
That's it. You have reached your destination :).
Enjoy your time in Rome, the city of churches, fountains and squares! Be sure to check our Vatican city tours in Rome.
Disclosure: Please note that some of the links on this website are affiliate links, and at no additional cost to you, We earn a commission if you make a purchase.