Germany is such an interesting country that has an incredible history that stretches back for centuries. There are a plenty of things that Germany is famous for today but many people don't look past the typical facts that are well known. If you happen to have German ancestry, then it will be really interesting for you to learn a little bit more about the country your ancestors called home. You don't have to possess German blood to be intrigued by the prospect of learning some fun information, though, so read on to learn some good interesting facts about Germany that will make you feel a bit more in the know.
Current time in Germany:
Interesting Germany facts #1
You Won't Be Punished for Breaking Out of Jail in Germany
This is definitely going to be one of the most off-the-wall fun facts about Germany on this list. You may not believe this at first but Germany doesn't punish people for escaping from jail. Well, this is mostly true anyway. The general consensus in Germany is that it is in a human's basic nature to try to escape confinement and that such an act shouldn't be a punishable offense.
So do people get away completely free and clear after they escape jail in Germany? Not always. You see, people can be punished for the acts they commit in order to escape from jail. Destruction of property and assaulting someone are punishable offenses so the stuff that someone would have to do to escape from jail is what he or she will be brought back in for.
In some ways, it seems kind of silly to have no law punishing prison breaks. They still have to go back to jail because it is generally impossible to escape from a prison without breaking some sort of other law. It's just one of those strange cultural things that are hard for people to understand. On a basic level, it's very easy to agree with the German idea that people will naturally want to escape confinement, though.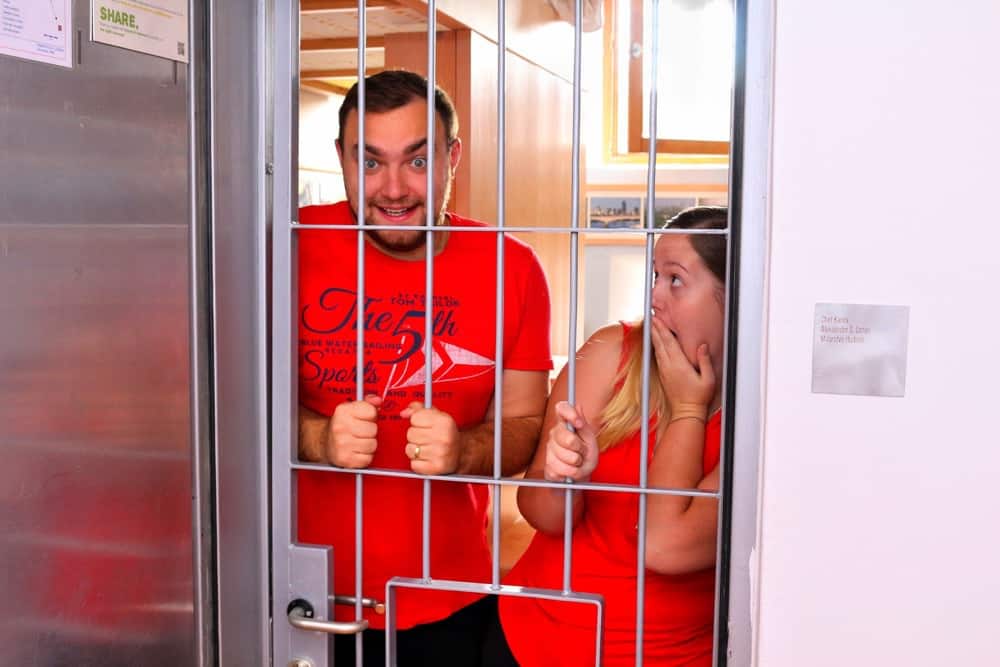 Germany interesting facts #2
Germany Is Particular About Naming Babies
Learning fun facts about Germany will sometimes lead you to discover some slightly strange ways that modern Germany operates. The German government is a bit particular about how babies are named in their country. It's important to them that a baby has a name that denotes its gender. This could be pretty controversial given the current place that much of the world is at socially but German law bans certain names and naming conventions.
There is a law that says a name must denote the gender of the child or use a family name for the first name. Tradition is something that is held in high regard in Germany. This sort of a law has less to do with attacking personal freedoms than it does with maintaining a spirit of upholding traditions. Regardless, there are going to be people who don't like this type of government interference.
Interesting Germany facts #3
Germany Is the Most Populous Nation in the European Union… for Now
No interesting facts about Germany list would be complete without noting that the country is very densely populated. This country has over 80 million citizens, which is an incredibly high number for the amount of land Germany has. Berlin alone is a city with a population of 3.5 million people. This does mean that Germany can be a bit crowded in spots but there are still plenty of single people in the country and many who don't have children.
The population in Germany is actually in decline in modern times. Currently, Germany has one of the lowest rates of birth around the globe, meaning that its numbers are not replenishing as fast as people are expiring. German women are waiting to have children until later on in life and this is a big part of the cause for the decline in population. With most German women waiting until they are close to 30 years old to become mothers, Germany will not likely be the most populous country in the European Union for too much longer.
Germany interesting facts #4
People Live a Long Time in Germany
One of the cool facts for Germany is also one good bit of news for Germany is that people tend to live for a long time there. It has one of the highest life expectancy ratings in all of Europe. Women live to be 83 years old on average and men live to an average age of 78 years old. A large chunk of the population is older in Germany with well over a quarter of the German people being over the age of 60.
This makes Germany a pretty popular place for people to retire. It's possible for elderly people to live a great life in Germany and they can enjoy the company of many people in their age group. It isn't uncommon to see people from other parts of the European Union move to Germany in their golden years.
Interesting Germany facts #5
Beer Is a Pretty Big Deal in Germany
Fun facts for Germany need to include a little bit of information on beer. Beer is very popular in Germany and, statistically speaking, they consume the second most amount of it in the entire European Union on a yearly basis. The only country that drinks more beer than Germany inside of the EU is the Czech Republic. Despite being in second place, Germany is usually seen as the most well-known nation for beer in Europe.
Germany's beer roots run very deep, and there are an insane amount of breweries in the country at well over 1,200. Thousands of different types of beer are brewed within its borders and beer culture is generally celebrated fervently in the country. This will come as no surprise to anyone who has ever decided to travel to Munich to attend the large Oktoberfest event but there is no official evidence that any underground beer drinking competitions actually take place there. Seeing someone drinking out of a glass boot isn't completely out of the question, though.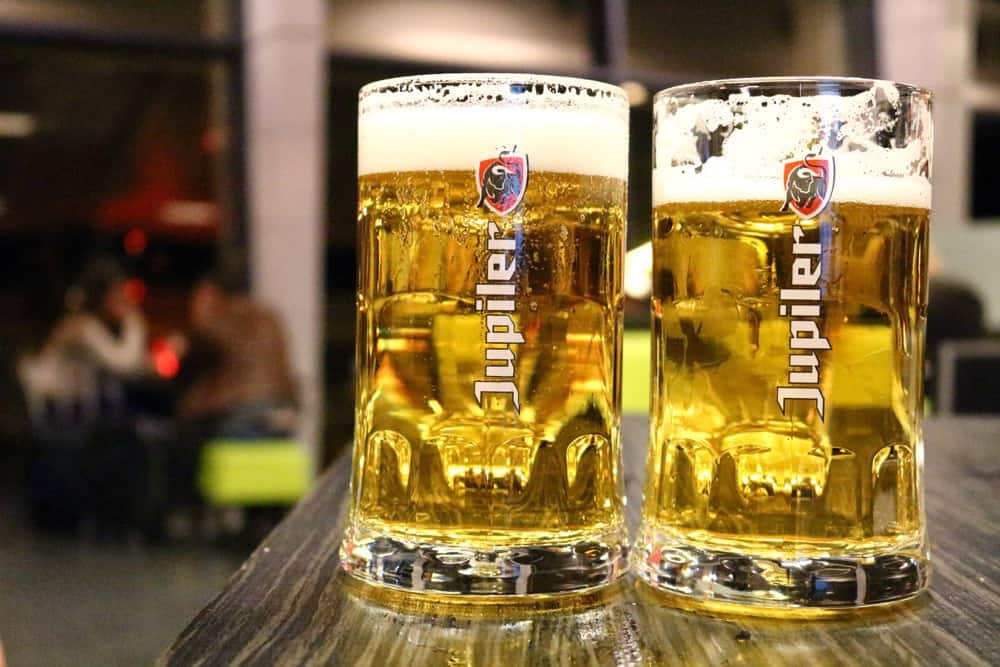 Germany interesting facts #6
Germany Is Committed to Renewable Energy Solutions
One of the interesting facts for Germany is that this might not be as fun to talk about as beer but Germany is pretty well known these days for being committed to renewable energy solutions. They have moved to decommission any nuclear power plants completely by the early 2020s and they're replacing them with renewable energy sources. European nations are taking the threat of climate change much more seriously than the United States of America and they're making plans to try to move away from fossil fuels as well.
Currently, around a third of Germany is powered by renewable energy sources. This number is slated to continue to rise as more plants are switched over to different clean energy technologies. Germany is likely to remain at the forefront of the renewable energy market and movement for quite some time and could be in a very advantageous position as fossil fuels continue to become more scarce.
Interesting Germany facts #7
You Can Thank World War II for Fanta
One of the cool facts for Germany is that if you like Fanta, then you should know that it was brought about directly because of World War II. A lot of different things happened due to trade restrictions during this war. The Coca-Cola company wasn't able to import the syrup used to make Coke during the war so they were forced to be resourceful inside of Germany. Using leftover ingredients, they were able to make a new soft drink with what was available to them. Fanta was the result of this experimentation and has become the second most popular soft drink for Coca-Cola outside of America.
If you want to get snacks from all over the world directly to your home—> click here.
Germany interesting facts #8
A Significant Amount of Germany Is Still Forested
The next fact about Germany is that around one-third of the country is still forested even in modern times. Germany is a very densely populated land as mentioned above. It's pretty astounding to think that there is more space in Germany that could have been used to make cities but has instead been preserved as is. In many ways, this shows that the German people have a commitment to maintaining the beauty of the land they have been left by their ancestors.
The Black Forest is somewhere you should visit if you love natural beauty. It's quite a sight to behold and is going to take your breath away with some of its stunning environments. There are a ton of great hiking spots in Germany so people who love the outdoors will feel very at home when visiting.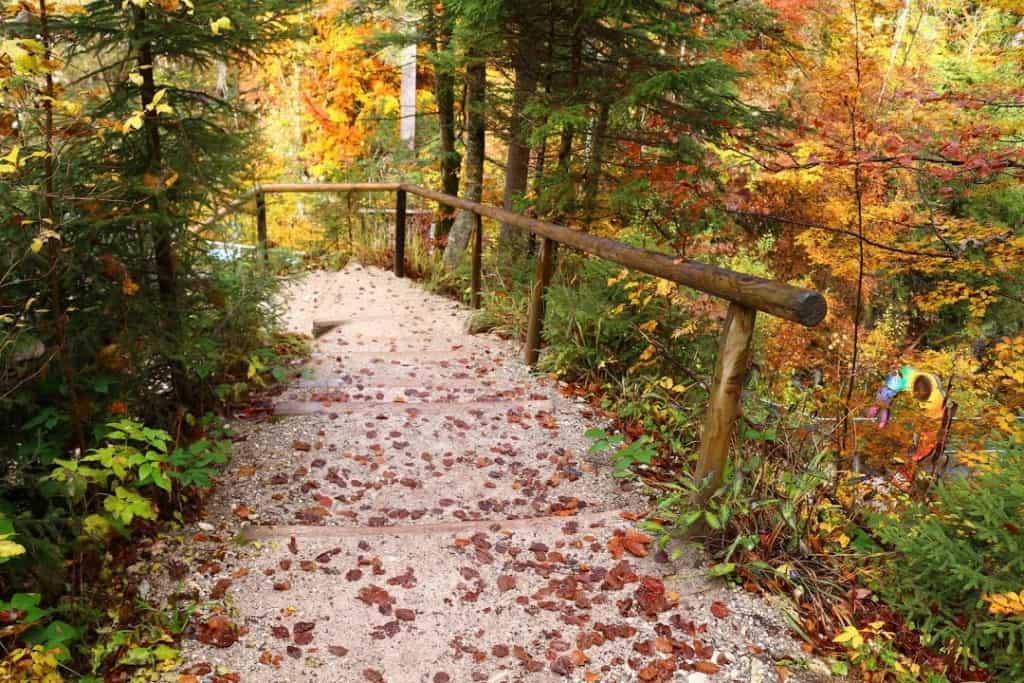 Interesting Germany facts #9
Don't Run Out of Fuel on the Autobahn
This fact about Germany is surely interesting! The Autobahn (highway) is the world-famous place where you can drive your car without having to worry about any speed limits. Car enthusiasts across the globe flock to this site to experience the thrill of driving really fast. Germany is very proud of the Autobahn and there are several laws that have been created to keep the experience as fun as possible for everyone. One of these laws will see people being fined if they happen to run out of fuel on the Autobahn.
It's illegal to come to a stop on the Autobahn so running out of fuel will present a significant amount of danger to the other drivers around you. It's also illegal to walk or run on the Autobahn. Anyone who would try to walk the Autobahn isn't exercising good judgment, to say the least.
Interesting facts Germany #10
Germany Has a Long History with Books
The next interesting fact about Germany is related to literature. Books and literature are very important to German history. The first-ever mass-produced book was made in Germany. It was a version of the Latin Bible and it was published in the year 1455. Germany has a history of being a nation that produces many great works of literature, too.
One of the most interesting facts of Germany is that currently, this country is one of the best countries for publishing books. Over 90,000 titles are published in this nation every year. Germany itself has many famed authors and the country hosts the International Frankfurt Book Fair. This event is a great celebration of literature and showcases Germany's commitment to furthering the arts through literature.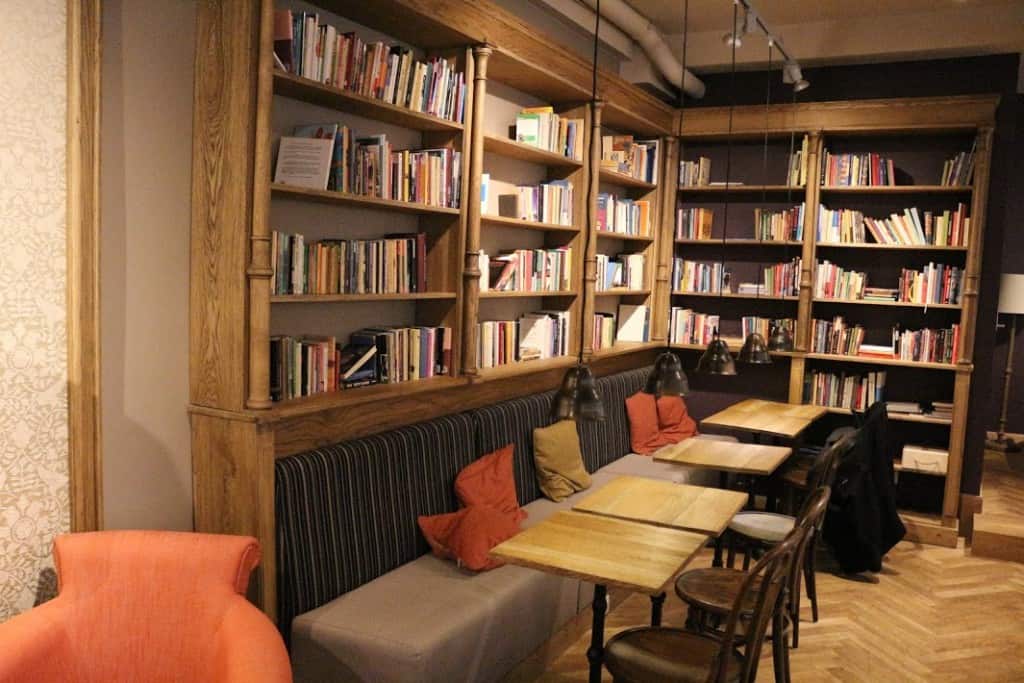 Germany interesting facts #11
Germany is known for its great accommodation options.
One of the most interesting facts in Germany is the airbnb Germany culture. You can find very cool places to stay. To help you make the most of your stay, we made a list of the most unique and charming Germany airbnb.
Located in Murnau am Staffelsee, this charming Treehouse is a great way to experience a little getaway! Check out the latest prices for—> Treehouse.
Located in Grafenhausen, this little wooden house is also a great way to avoid the busy cities. You can then make the most of the cottage vibes. Check out the latest prices for—> The Wooden House.
Located in Blankenheim, Schlafen im Weinfass allows you to sleep in a huge wine barrel. This unique experience guarantee a fun time! Check out the latest prices for—> Schlafen im Weinfass.
Get your discount on Airbnb now!
[thrive_leads id='17883′]
Another option to consider is to stay in a hotel. Here are a few cool and unique hotels in Germany.
Located in Zugspitze, Igloo-Village provides a unique experience. Yes, you could be staying in an igloo while enjoying the great outdoors! Check out the latest prices for—> Igloo-Village.
Located in Böblingen, V8 Hotel Motorworld is perfect for the car lovers. You could be sleeping in a car designed room. Check out the latest prices for—> V8 Hotel Motorworld.
Located in Berlin, Hotel Nhow takes you to the future with its modern, quirky and colorful vibes. Check out the latest prices for—> Hotel Nhow.
Are you traveling to Germany next? Check out these deals on Europe tours.
[thrive_leads id='16373′]