A Romantic Guide – Honeymoon At New Zealand
It doesn't matter if you're on your New Zealand honeymoon or if you're simply looking for something romantic to do for your partner — you'll always find an activity in New Zealand that fits the bill. Whether it's staying at one of the remote boutique hotels, exploring the country's achingly beautiful scenery, or slipping into one of the spas, you won't have any trouble finding romance in New Zealand. Here's our guide to the most romantic activities in the country.
Look up at the stars
Is there anything quite as romantic as gazing up at the starry sky? Nope, we don't think so. Fortunately, New Zealand is home to the largest International Dark Sky Reserve in the world, so you won't have any trouble finding a stargazing spot. You never know — you may even catch a shooting star!
Go camping on a wild island
While you'll always find a remote spot on one of the main islands, you can't beat crossing over to one of the uninhabited islands for some camping. There are several great islands just a short ferry island from Wellington. Wake up in the morning and unzip your tent to enjoy uninterrupted views over the beach and ocean. Bliss!
Gallop along the beach
It might look like something that only happens in the movies, but there are plenty of coastal spots in New Zealand where you can saddle up to go galloping across the beach, kicking up the sand and water as you go. If you don't know how to ride, there are stables where you can learn and experienced guides to take you on an unforgettable journey with your partner.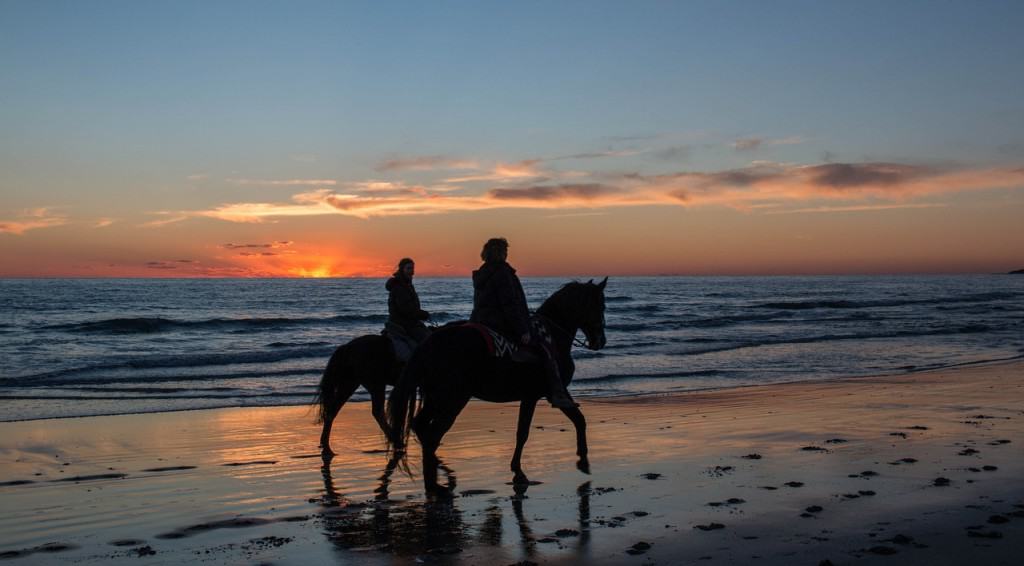 When love is in the air, a walk or a bike ride through the rows of vineyards might be just the ticket. When you are on New Zealand holidays, hop into one of the wineries to sample some of the best reds and whites in the world, or simply buy a bottle or two and find a romantic little spot to enjoy. Some of the best include Mission Estate Winery, Sacred Hill Vineyards, and Esk Valley Estate.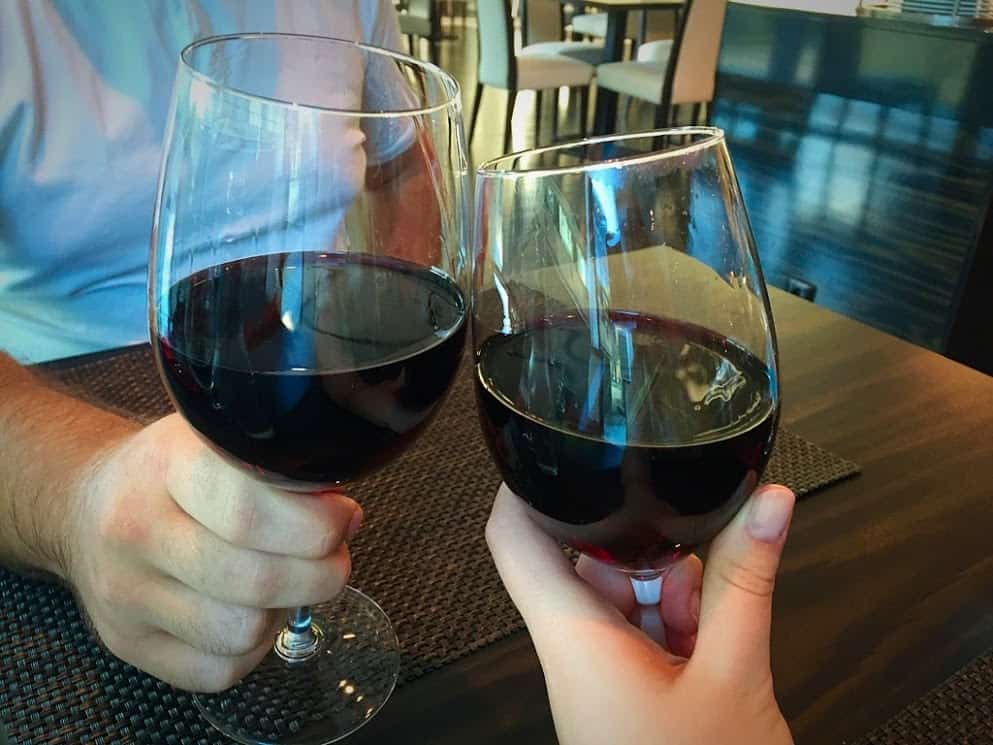 Look up at the memorizing glow worms
While it might not sound that romantic, looking up at the glow worms that cover Waitomo Cave on North Island can look just like the starry sky. These little creatures omit a sparkling blue light which illuminates the caves. There are plenty of New Zealand small group tours offering the experience.
Slip into a steamy hot pool
Why honeymoon in New Zealand is a great idea? Because this country is brimming with natural hot pools. When the weather is cold, you can slip into the steamy baths and look out across the magical scenery. There are plenty of spots to choose from, but highlights include the Kawhia springs, the hot water beach, and Mangatutu hot springs.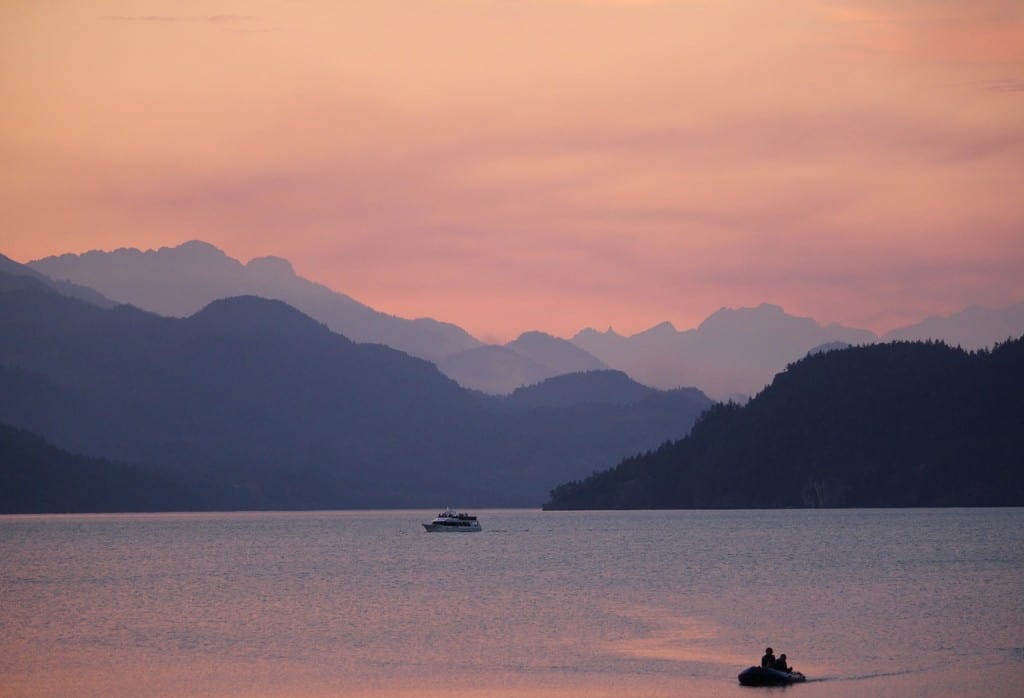 Go dolphin spotting
There are few things that make you ooh and ahh more than catching a glimpse of dolphin pods jumping in the wake of your boat. Book a private cruise charter and set sail along the magical coastline to spot these beautiful creatures.
Catch one of New Zealand's melting sunsets
If you decide to choose New Zealand for honeymoon, you will probably be traveling along the coast. Find yourself a romantic little spot in the late afternoon, crack open a bottle of wine, and get cosy as you watch one of New Zealand's orange sunsets as it slowly drops behind the ocean's horizon. Some of the best spots include Kapiti and Port Waikato which is aptly named Sunset Beach.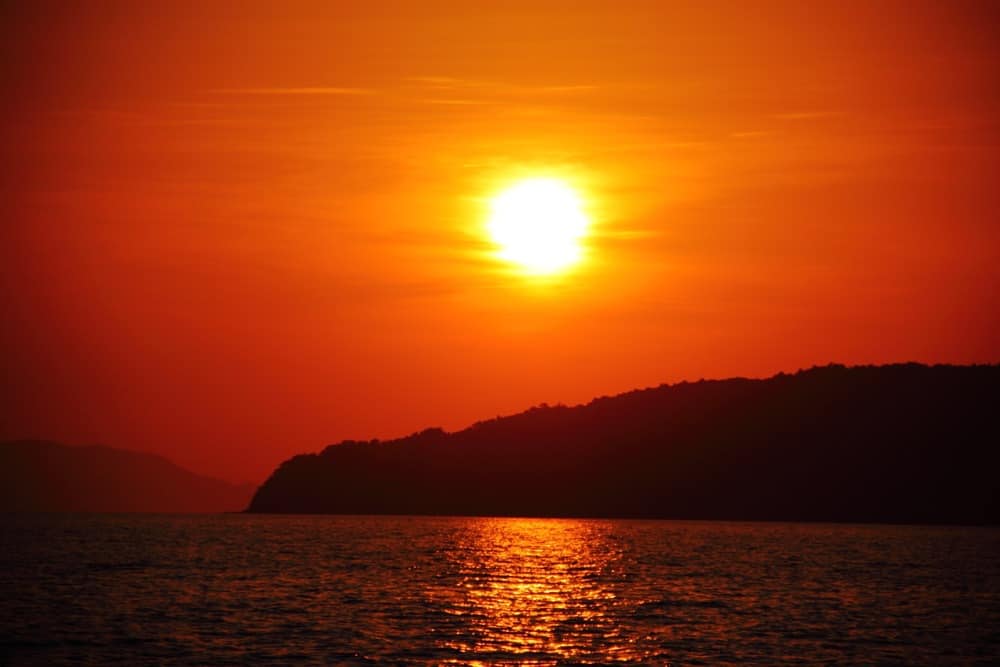 Jump out of a plane
Those with a wild side can opt for one of the adrenaline-inducing tandem skydives. Plummet towards earth at a thrilling 200 kilometres an hour before releasing your parachute and gliding down to the ground safely. You can even book a skydiver to film or photograph the jump. This is for sure a once-in-a-lifetime experience.
Pin For Later: