Hotel Derby Karlovy Vary review
What are you searching for when you try to find the best place to stay at your travel destination? For us, the requirements are always the same: good location, great WiFi and comfortable bed. If we are having a good night sleep and can work online during a day, that's all we need. When we were searching for the hotel in Carlsbad, the first stop on our Czech Republic– Austria- Slovenia road trip, we found Hotel Derby Karlovy Vary. Everything about this place seemed perfect. It was located right between the historical and new part of a town. It had three stars and very good reviews in the Internet. We decided to give it a try and go there… was it a right decision? Keep on reading to find out!
About Hotel Derby
As we mentioned before, the location of the hotel is just perfect. It is situated within the walking distance for both old and new parts of town. There are Turkish and Chinese restaurants next to Derby. Having cheap and delicious food right at your doorstep is always great! Big hypermarket (Albert) is located only 5 minutes walking from the hotel. The bus station is next to it.
Derby is 3 star hotel, so you will find there all the facilities you need, including good Internet, free towels and toiletries. About 50% of the rooms have balconies, which is really awesome. You can go outside and breathe the fresh, unspoilt air of Karlovy Vary.
Hotel Derby is a great place to stay for long-term travelers. Suites have fully equipped kitchen that will make you feel like home.
Rooms at Hotel Derby Karlovy Vary
Standard double room
Basic but spacious (21m2) and nicely equipped room (with fridge & TV). Great for solo travelers, couples of families with small children.
Junior suite
The suite that we were staying in. It was really comfortable and spacious (49m2)! We had two separate lodgings- the first is bedroom with balcony and the second is dining room with kitchen (and two single beds).
Derby Superior Suite
The biggest (150m2) and the most luxurious apartment in the hotel. It has 2 bedrooms with private bathrooms, dining area and a kitchen.
Here's the short video from the superior suite:
Restaurant at Hotel Derby Karlovy Vary
Hotel Derby is a boutique hotel- it has only one restaurant. It is open every morning and serves the breakfast for the guests.
Below you can see the video from the breakfast.
Everything is fresh and really delicious. What we liked the most, is a different homemade cake everyday. Yummy!
Wellness
Carlsbad is the most famous spa town in Czech Republic. Most people are visiting this place to relax, unwind and leave their worries behind. Hotel Derby has small wellness centre with sauna and jacuzzi. The good news is that only 50 metres from the hotel, there is Elisabeth resort with variety of treatments to choose from. Derby's guests have 15% discount there, so it's really worth to visit this spa during you stay in Karlovy Vary.
What we liked the most about Hotel Derby Karlovy Vary:
Excellent location– we didn't even use our car for the entire stay. All important places were situated within the walking distance from the hotel.
Half-board & full-board options– it is possible to have 2 or even 3 meals a day in Hotel Derby! You need to arrange it in advance.
Elevator– even though Derby is a boutique hotel located in the historical building, it has an elevator. It's great for disabled people, elderlies and families traveling with small kids.
Great staff– they were always very nice and helpful.
Homelike atmosphere– Derby is a boutique hotel with only 20 rooms. We love staying in places like that.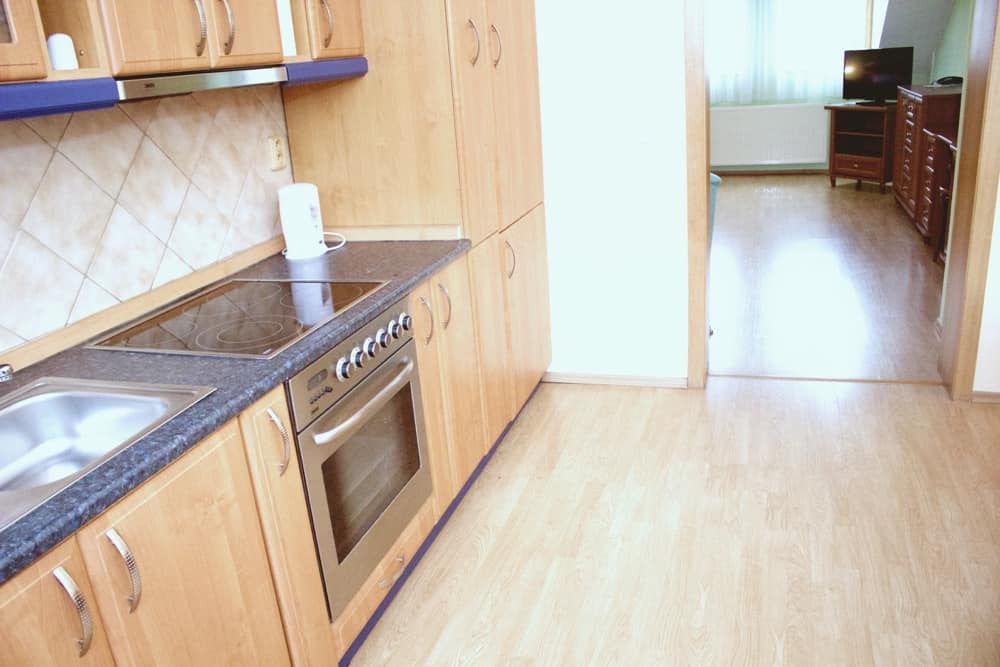 Fast WiFi– we are digital nomads, so fast and reliable WiFi is something we always appreciate.
Quiet room– we haven't heard any noises at night.
Hotel Derby's contact information:

Website: http://hotelderby.cz/en

Email: derby@palatin.cz
Disclosure: We want to thank Hotel Derby for complimentary stay. All opinions presented in this post are honest and our own.