Fun Facts About Madrid
Madrid is an absolutely beautiful city with a history that is quite intriguing. If you want to visit all of the most important cities in the European Union, then Madrid should definitely be on your list of places to go. You might not know a lot about these Madrid facts yet, but if you take a look at these interesting facts about Madrid, it's likely to stoke your interest in the area. You will begin to see why so many people are captivated by the city of Madrid.
interesting facts about Madrid #1
It Has a Unique Symbol/ Coat of Arms
Many European cities have really interesting symbols or coats of arms. One of the most interesting facts of Madrid is that this city certainly has one of the most unusual ones, as their symbol is a bear feasting on some berries. If you visit Puerta del Sol, you can see a very neat looking statue of this, standing proudly. The bear is reaching upwards, standing on his hind legs, attempting to eat the berries. Apparently, the coat of arms originally only featured the bear but the tree was added a little later as a sign of peace between two factions.
The type of tree that the bear is trying to snatch berries from is a strawberry tree. Interestingly, the scientific name for a strawberry tree sounds kind of like Madrid in Spanish. The statue is very popular among tourists and people like taking pictures with it. It's become a fun part of the city and is certainly iconic.
Interesting Madrid facts #2
The City Has a Fantastic Nightlife
Another fun fact about Madrid is that you will find plenty of interesting things to do in Madrid if you are seeking some nightlife.
There are numerous places to enjoy drinks and go dancing in the city of Madrid. In many ways, it is comparable to New York City, as it is a place that is always bustling with activity. For people who like to socialize and have as much fun as possible, Madrid is going to be very appealing.
fun Madrid facts #3
Madrid Has a Large Bullfighting Arena
One of the fun facts of Madrid is that the largest bullfighting arena in all of Spain is located in Madrid. It can seat as many as 25,000 people and it quite a sight to behold. Depending on your feelings on bullfighting, this could either be an interesting attraction or a detestable relic of the past. Regardless, it is undeniable that bullfighting is something that is ingrained in the history of Spain itself.
You can also find a very large bullfighting history museum in Madrid. This museum is chock full of Madrid fun facts in regard to bullfighting. For historians and people looking to understand more about this culture, the museum can be a superb place to visit. If you don't have the stomach for an actual bullfight but would like to learn more, then going to the museum is going to be a sensible option.
Interesting Madrid facts #4
Madrid is One of the Largest Cities in the European Union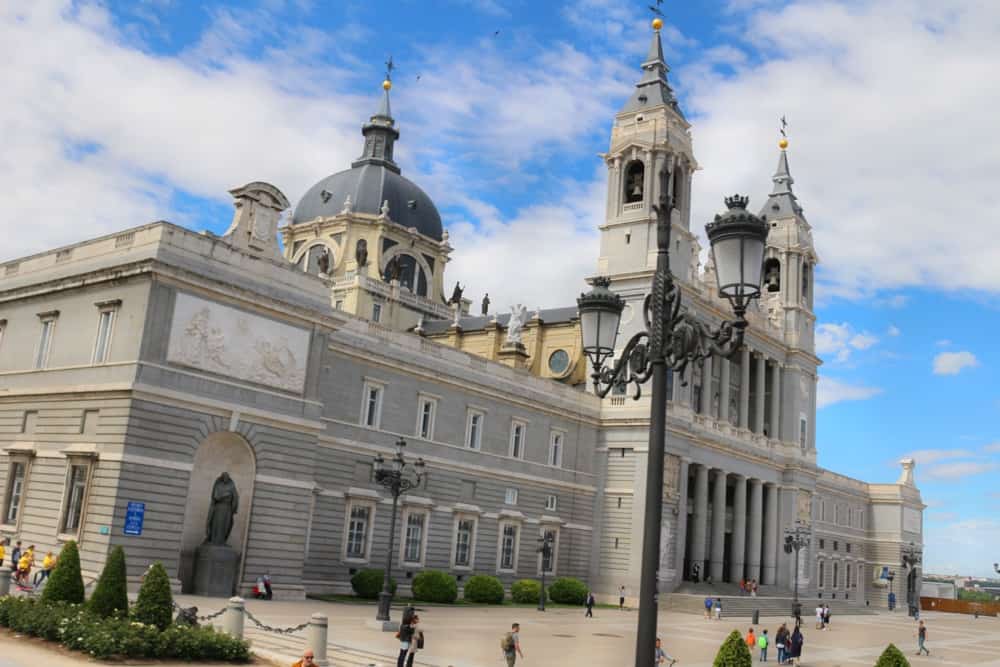 Another cool fact about Madrid is that as it stands, Madrid is one of the largest cities in the European Union. Depending on whether you count London as being in the European Union at this point, due to the Brexit initiative, Madrid is either the second or third most populous city. The estimated population of Madrid stood at over 3.1 million people in 2015 and that number is growing. One of the most important Madrid interesting facts is that it has a huge metropolitan area on the outskirts of its city center area as well.
Millions of people call Madrid and its surrounding metropolitan areas home. It is a crucial part of Spain for both financial and historical reasons. Any trip to Spain would not feel very thorough without a visit to Madrid.
Check out this post for more –> Interesting Facts About Spain
interesting Madrid facts #5
Madrid's Altitude is Incredibly High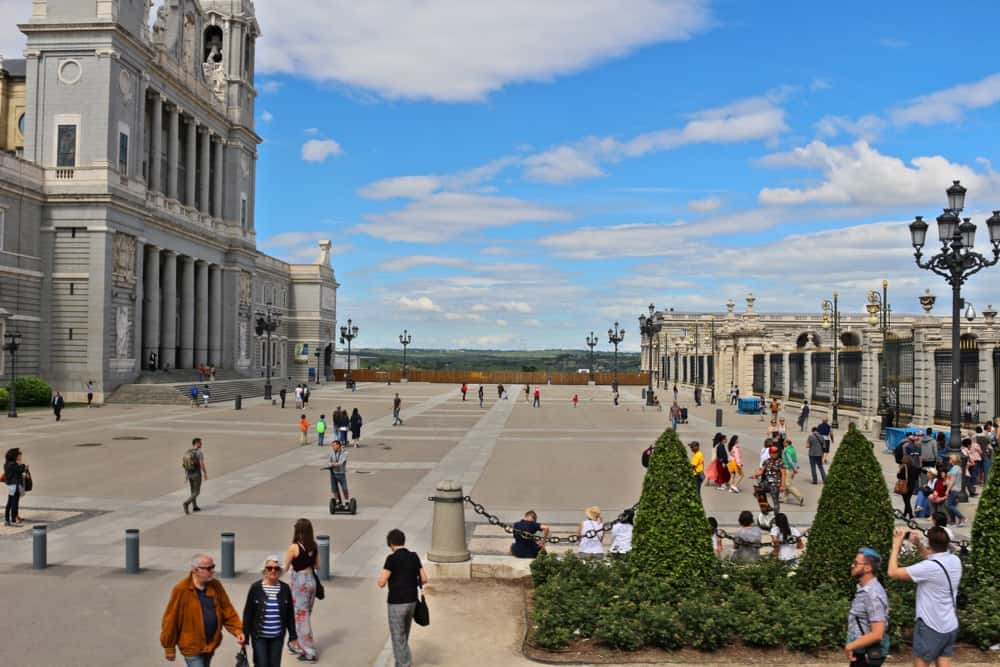 One of the interesting facts about Madrid is that even if you don't hear many people talking about it, but the altitude in Madrid is actually incredibly high. Most of the city is around 700 metres above sea level. This means that you aren't going to be getting a lot of humidity, as the air is going to be quite dry. Most parts of Madrid are a little bit under the 700 metres above sea level mark, but there are certain spots that go above 700 metres, so it really is quite high.
The altitude of the city means that you will have to watch out for the weather in the winter. Temperatures can get very cold in the winter months, and it isn't uncommon for them to dip into negative territory. That said, Madrid still gets very hot summers and beautiful spring days. You will experience the full breadth of the seasons in Madrid and the locals really appreciate that.
Fun Madrid facts #6
Madrid is an Astoundingly Old City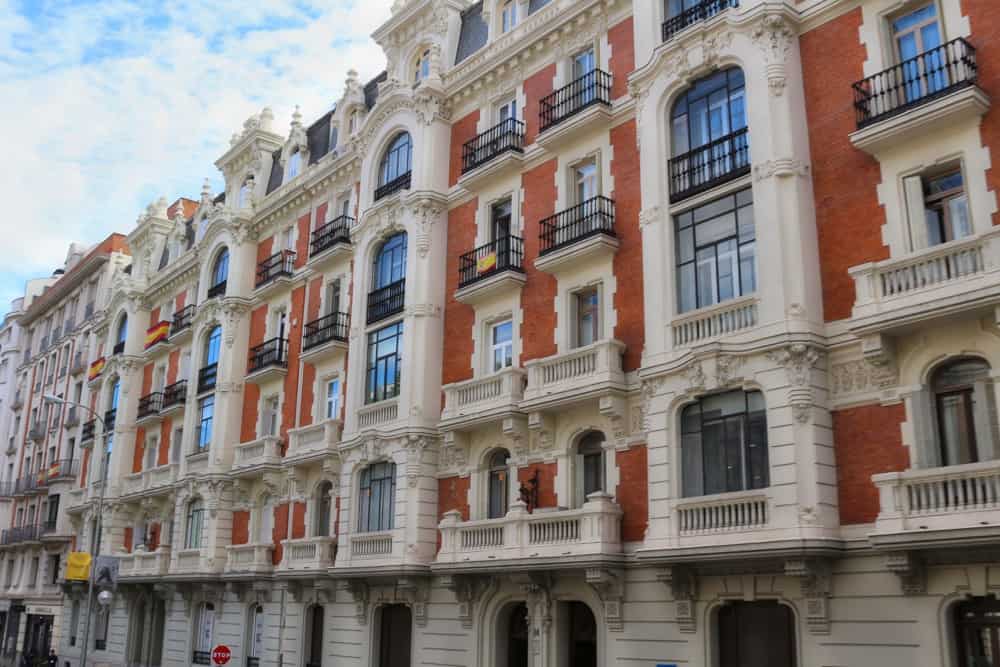 Another interesting fact about Madrid is that Madrid is a really old city. There are plenty of old cities in the European Union, as Europe is a place that has an extensive history that goes back centuries. When you find out exactly when Madrid was founded, you're likely to be a little more interested. You see, Madrid was founded in the year 860.
Of course, the city that was founded back then wasn't exactly the Madrid that everyone knows today. A ruler that was known as Muhammed I chose to start a city in the region. It had some advantages that made it a good location to start a settlement, such as its proximity to the Manzanares river and its elevated position. This settlement turned into a fortress and then eventually became Madrid as it is known in the present day.
interesting facts about Madrid #7
Many Students Call Madrid Home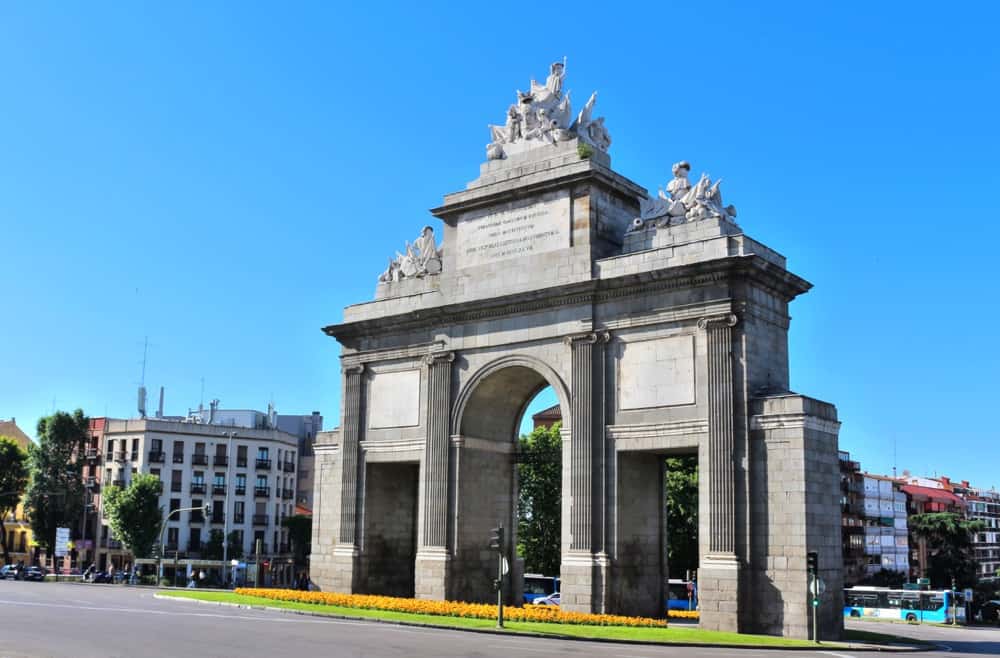 No Madrid interesting facts list would be complete without mentioning that it is home to a large number of students. In the European Union, Madrid is one of the most popular places to go for a University education. There are many fine institutions for people to attend and these schools are held in high regard. Many of the schools in Madrid are seen as very prestigious, meaning it is an honor to be able to attend University in these locations.
These schools have roots going back a very long time, with certain schools being founded in the early 20th century.
Schools in Madrid have remained popular not only due to their prestige, but because they provide excellent educations as well. These schools are ranked highly in global polls for the best places to receive an education. It is likely that Madrid will remain a hotbed for education in the years to come.
Interesting Madrid facts #8
Ancient Romans Might Be Responsible for the Name "Madrid"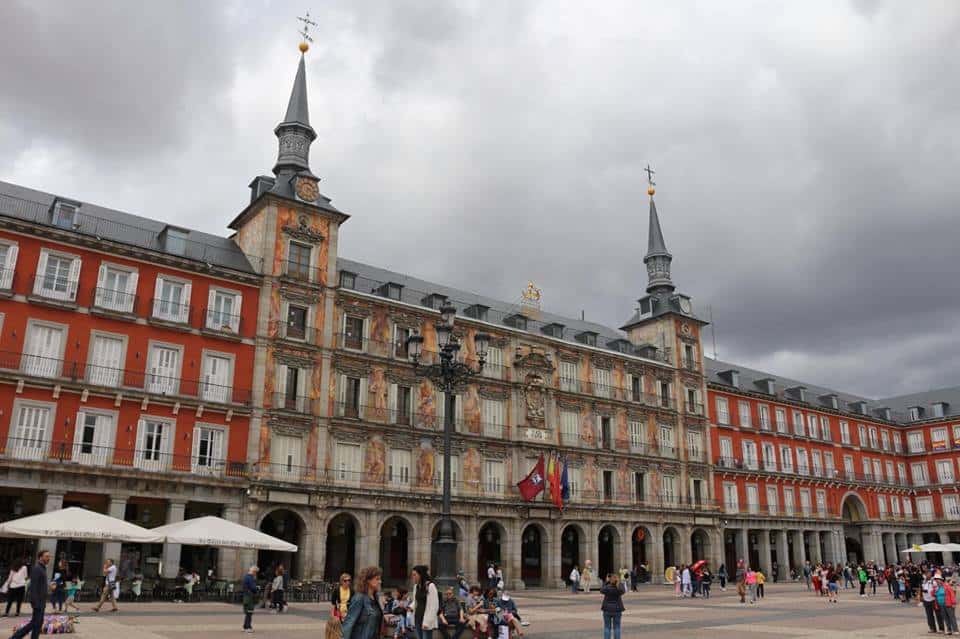 People have been arguing about the origins of the name Madrid for a very long time. There are some scholars who believe that the name has an Arabic origin, as old Arabic records name the city going pretty far back. Despite this, there are others who think that the name was derived from Romans. You see, Romans had a settlement by the Manzanares river in antiquity that was named Matrice, and some historians speculate that this is the origin of the name Madrid.
Regardless of what theory you want to subscribe to, there is no clear-cut consensus as of yet. If more information comes to light over time, it is possible that the true origin of the city's name might be found. The theory that it may have been derived from the Roman settlement that existed over 2,000 years ago does have some merit, so it is certainly something that shouldn't be dismissed.
fun facts about Madrid #9
Madrid is the Financial Center of Spain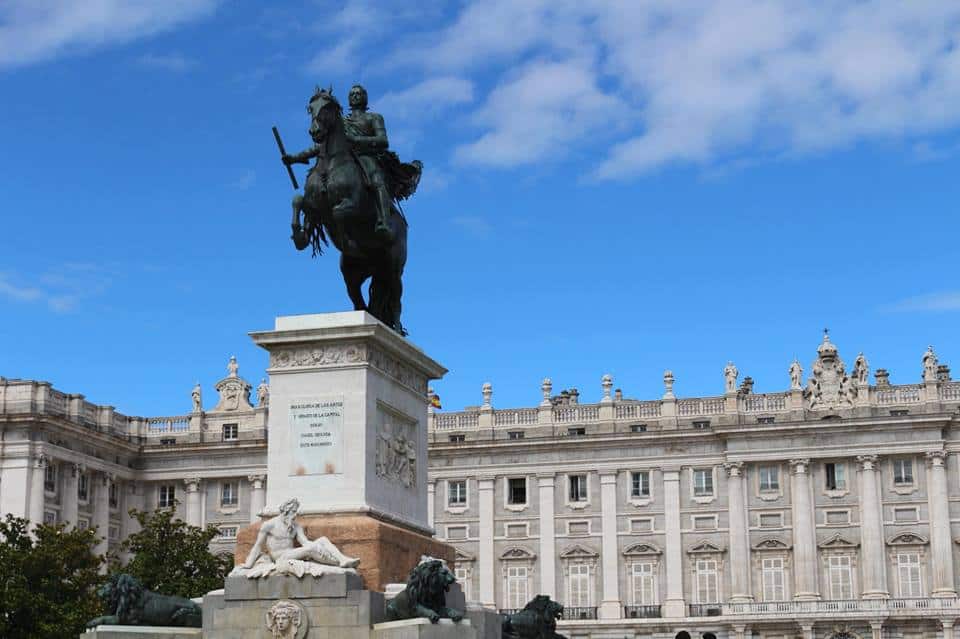 It might not come as too big of a surprise to hear that Madrid is crucial to Spain. From a financial perspective, Madrid is as important to Spain as London would be to England.
A lot of economic activity occurs in Madrid every day and it is seen as a hub for many large businesses. You will find a lot of the most important dealings in all of Spain happening in Madrid on a daily basis.
Interesting Madrid facts #10
There Are Three Major Art Galleries in Madrid
You can find three major art galleries in Madrid that you will certainly want to visit. These art galleries are known as the golden triangle in many circles and they house some of the most important works of art in the world.
The three art museums in question are the Museo National Centro de Arte Reina Sofia, Museo Thyssen-Bornemisza, and Prado. Tourists flock to these museums on a daily basis to discover Madrid interesting facts in the world of art.
Madrid interesting facts #11
Madrid is Not Just a City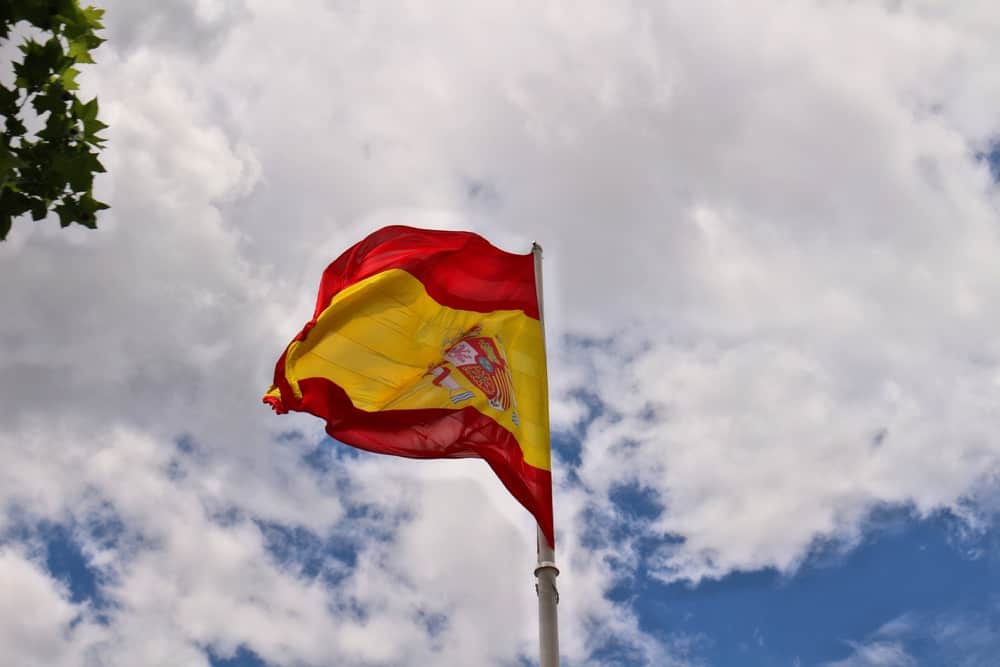 One of the cool facts about Madrid is that some people aren't aware that Madrid isn't just a city. Spain separated its regions into different categories a long time ago.
So Madrid is also the name of a region that is not unlike a state or province. The Madrid region is one of the most successful parts of Spain and is seen as a crucial area for the entire European Union as well.
Interesting Madrid facts #12
You Can Find Churros at Any Time in Madrid
Churros dipped in chocolate are one of those popular snacks commonly found in Spain. In Madrid, it's pretty common to go for a churro snack after enjoying the nightlife in the city.
Of course, it is also possible to find good churros during the daytime and some of us will even eat it for breakfast.
Madrid interesting facts #13
Madrid Has a Statue That Depicts the Devil
This is certainly one of the more odd Madrid fun facts on the list. There is a location in Madrid that houses a statue that depicts the devil.
More accurately, it depicts the fallen angel Lucifer. This statue is located at a place where the city is at 666m above the sea level as well. There are gargoyles on the base of the statue that spew out water and the locals call it the "fountain of the fallen angel."
Interesting Madrid facts #14
Madrid is Known for its Unique Hotels
Book a unique hotel and make the most of Madrid while you're there. There are many options in Madrid including modern, quirky and boutique hotels.
Dear Hotel Madrid is the perfect choice if you're after something comfortable, cozy and minimalist. The best thing about it is the magnificent views from the balconies and the pool. Check out the latest prices for—> Dear Hotel Madrid.
Posada del Dragon is a very unique, modern and colorful hotel. The rooms are original, different and quirky. Check out the latest prices for—> Posada del Dragon.
Hotel Puerta America is also a fantastic choice because it teleports you in a futurist concept as well as a unique and modern environment. Check out the latest prices for—> Hotel Puerta America.
Pin For Later:
Did you know any of these facts about Madrid? Do you know any other Madrid interesting facts? Share your thoughts in the comments!
[thrive_leads id='16373′]