Have you ever felt like heaven? Have you been to a place so amazing that you felt like it wasn't real? We haven't… until we went to 2-days cruise on Phuket Spa Boat.
It was literally the best experience we had since we started travelling 3 years ago. Nothing has ever made so big impression on us. Why are we so excited about Phuket Spa Boat?
The answer is simple: we love luxury, relax and beautiful nature. We had it all there. On this boat, you have an access to most spa treatments you wish. Of course you need to book it in advance but we knew from the very beginning what we want- THAI MASSAGE!
Having massage on the boat, surrounded by beautiful limestone cliffs and the sea was unforgettable. We even saw dolphin once!
The idea of Phuket Spa Boat is to provide customers the best what you can get in Thailand: delicious food, excellent spa treatment, professional crew, comfortable interiors and the most important- breathtaking views.
They are offering two kind of boats:
It is bigger, it has 6 cabins with king size beds and private bathrooms.
Smaller boat with 4 cabins with king size beds and private bathrooms.
All rooms have AC and fan. We were surprised how comfortable they were! They are a little bit smaller than standard hotel rooms but they all have a sea view ;).
Believe us, when the first thing you saw in the morning is the clear blue sea, you won't stop smiling for the entire day!
The food
There is always a cook on board, so the food is always fresh and delicious!
Everybody will find something for themselves on the Merdeka Phuket Spa Boat, there is always a lot to choose from (veggies, meat, fish, fruits etc.)
The Spa
One of the best part of the cruise. What can be better than having an excellent massage with a sea view?
A qualified masseuse is always on the boat, ready to make a massage or provide another spa treatment.
Some boats have jacuzzi access as well!
Activities
The best thing about the Phuket Spa Boat is an unlimited access to the amazing snorkelling spots.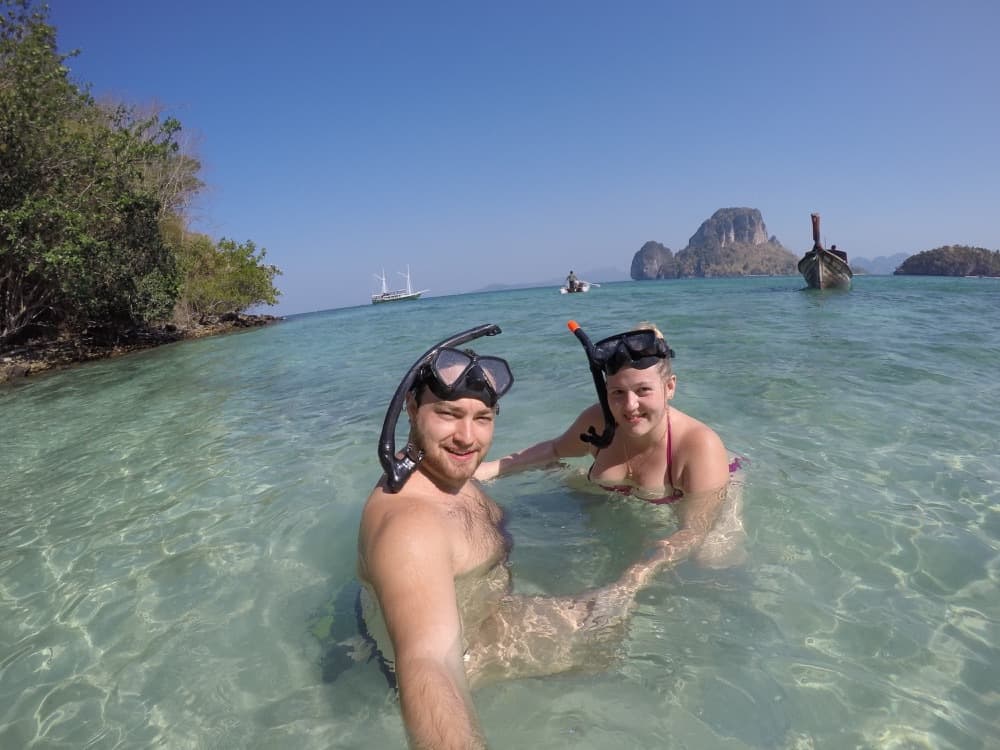 The Spa Boat's main goal is to provide its guests the most relaxing time, so they avoid crowds. You will always go with them to peaceful areas of the sea. And it is really amazing! You will have greater chance to see beautiful creatures like dolphins, turtles or colourful fish.
The Spa Boat Phuket is quite big, so it doesn't have access to the shallow parts of the sea. That is why there is a small speed boat on the big boat that can take you wherever you want (or wherever you have planned to go).
The route
The route depends on you. You can charter the boat for yourself (like we did) and you will be able to go wherever you want.
The professional crew will be there with you, so you won't have to worry for the safety and other important things like drinks and food.
You can also go on the cruise with other people. Right now you can choose from the Day Cruises, Overnight Cruises and Sunset/ Dinner Cruises.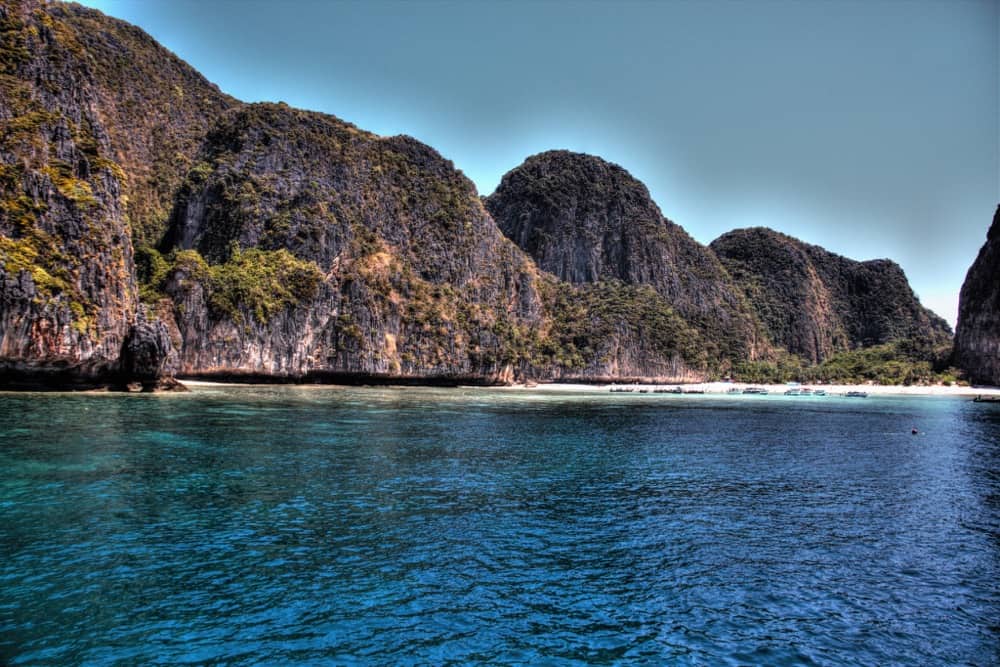 The views
The views from the boat are heartbreakingly beautiful! It is absolutely amazing to be able to watch the sea all day long.
Phuket area is the most scenic part of Thailand, so you will see the beautiful limestone cliffs, deep blue sea and an unspoilt nature.
Feeling the brisk wind on our faces, smelling the fresh scent of the sea and hearing the sound of waves are something we will never forget.
Eating dinner and watching the beautiful sunset from the boat was unforgettable experience as well. We felt like we were taking part of the movie, like it wasn't real. It all was just too glorious!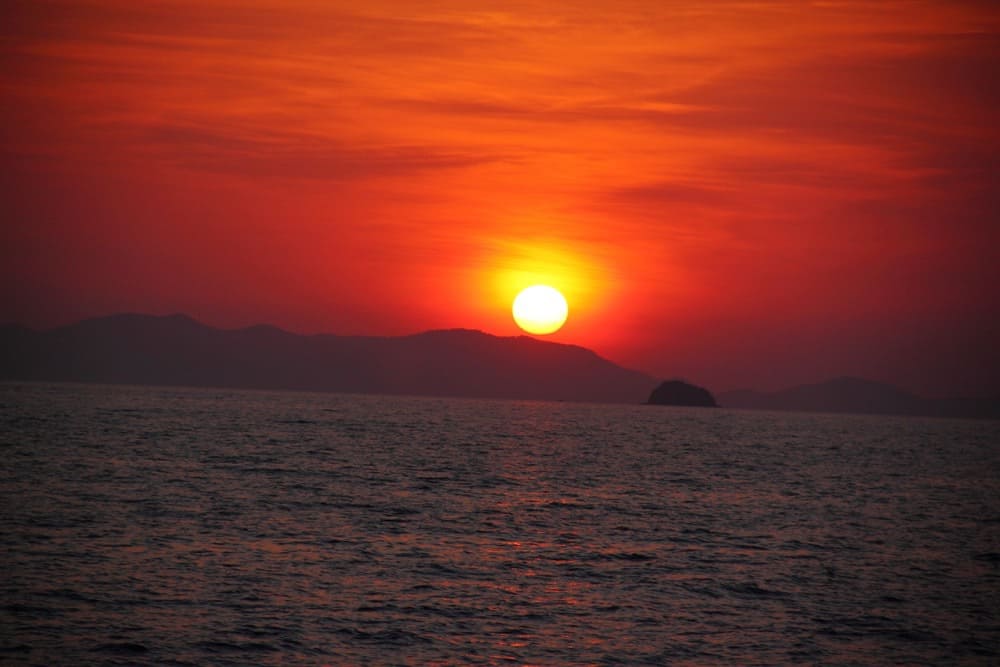 Sailing at the Merdeka Phuket Spa Boat is something we will never forget. We recommend this cruise for everyone visiting Phuket. You will have the time of your life and make memories that will last forever!
Disclosure: We want to thank Neil from Merdeka Spa Boat for a complimentary cruise. All opinions presented in this post are honest and our own.
Have you ever been on a cruise like this? Would you like to take a trip on the spa boat? Share your thoughts in comments!