There are so many beautiful places in Pakistan that are worth visiting! After becoming the most sought after tourist destination for 2020, the world is dying to explore Pakistan, for its beauty, as well as to clarify the myths and rumors about this land, mostly remained unmanaged and undiscovered.
News, media, and Google, they all would show you updates about suicide bombing, terrorist attacks, accidents, and diseases when it comes to Pakistan. However, the real picture of Pakistan is much different when you actually go there.
You get to see resilience, hospitality, friendliness, and only love when boarding onto the land of Pakistan. Though there is not much cleanliness in the country and you need to wear masks to keep from pollution in some places, it's still worth to visit Pakistan. This untouched, raw, and rugged land is all about purity, love, and beauty.
When you first enter here, you see the hustle and bustle of people wearing ethnic dresses, they call shalwar kameez, moving everywhere. On the roads, you find many lorry drivers compelling you to hire them so they can take you anywhere you want. You see boys marching to their schools and mothers shouting behind them with carrying lunchboxes in the hands.
All with this, the only thing you will find here is a family of 6 people riding comfortably on a scooter.
These are some funny yet amusing scenes that can make you laugh later till long.
Nevertheless, Pakistan is far and beyond this ordinary life. The land is filled with natural, historical, contemporary, mystic, and undiscovered marvels. From the modern side to the ethnic side, Pakistan offers glimpses of all types of life. You see cities that never sleep as well as people still living far from the necessary facilities of life.
Check out the map of the most beautiful places in Pakistan that you can find in this post:
Here are the far and beyond sides of the country, the most beautiful places in Pakistan that are worth exploring:
Pakistan Famous Places In Lahore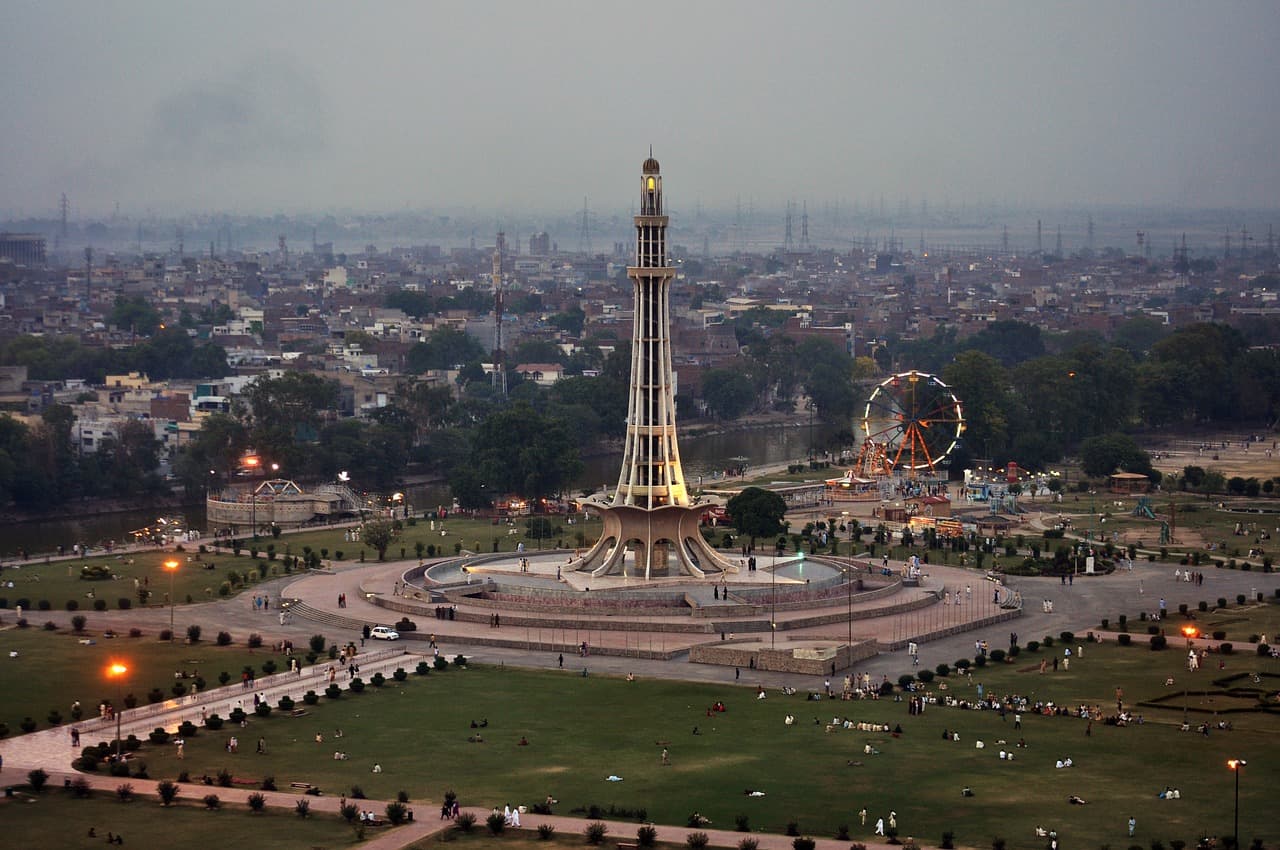 Pakistan receives international flights in its various cities, including the big ones like Karachi, Islamabad, and Lahore. You can check in to any destination to enter the borders of the country. By selecting Lahore, you will have plenty of historical and ancient buildings, the world's biggest humanmade jungle, and a lot of sumptuous food to discover.
While entering here, you experience the most modern and contemporary side of Pakistan. Lahori people are known for being Zinda Dil in the local language that means Full of Spirit. They are always smiling despite all the odds life brings to them.
Visiting beautiful places in Pakistan in Lahore city is a magical experience. There are many vendors ready to offer you food for free. They don't charge you even a penny, and even if you try to pay them up, they would gently refuse your offer.
Old City Of Lahore
Lahore is a place filled with centuries' old buildings preserved in their original form by the authorities. There are great souvenirs built by Mughal emperors such as Mosques, Museums, Forts, and even The Zoo when traveling with kids.
The best part is, most of the buildings are more than hundreds of years old and preserved as it is. The ancient weapons and stuff are placed in the glass windows, openly displayed for everyone. During your visit, the glimpses of Indopak history can be seen everywhere. No matter how harsh enemies India and Pakistan have become, they share a great legacy.
Moti Masjid (Mosque of Jinn)
Moti Masjid is a mysterious mosque of Lahore; locals refer it to be possessed by the Jinn or genies. The name of the mosque is Moti Masjid, which means pearl mosque because of its pearl-like tomb.
Actually, the mosque is located inside the Lahore Fort. The fort has many gates called "Darwaza" in the local language, each named after a historical personality. Inside the Alamgir Darwaza of the fort, you find this mosque of Jinnies.
People have often seen supernatural things happening inside the mosque at various times of the day, such as reflections of the holy names or names of God on the walls that suddenly appear and then disappear.
Locals believe that Jinnies living in the mosque are kind and helping and pray for the visitors, going to the mosque for help. Whatever the reality behind this is, locals tell that whatever they ask from God by praying here, they receive it.
The Modern Lahore
Lahore has ancient buildings with fresh blood in its veins. People here are so open-minded and friendly, and always there to entertain the guests. There are big plazas, malls, food streets, and houses of international brands. To check the contemporary hues of Lahore, you can visit amazing places like:
Liberty Market

Emporium Mall

Racecourse park

MM Alam Road
Beautiful Places In Pakistan Neighbouring To Lahore
The whole province of Punjab is bestowed with natural beauty while exploring it is a must. So, as long as you have landed in Lahore, you must make most out of this opportunity and see all the adjacent parts of it as well.
Hiran Minar – Where Loving Dear Sleeps
This is another historical building located in Sheikhupura, a city on a 57 KM drive from Lahore. The old name of this city was Jahangirabad, as it was developed by the Mughal emperor Jahangir. Jahangir had a deer, named Hans Raj. He loved him so much.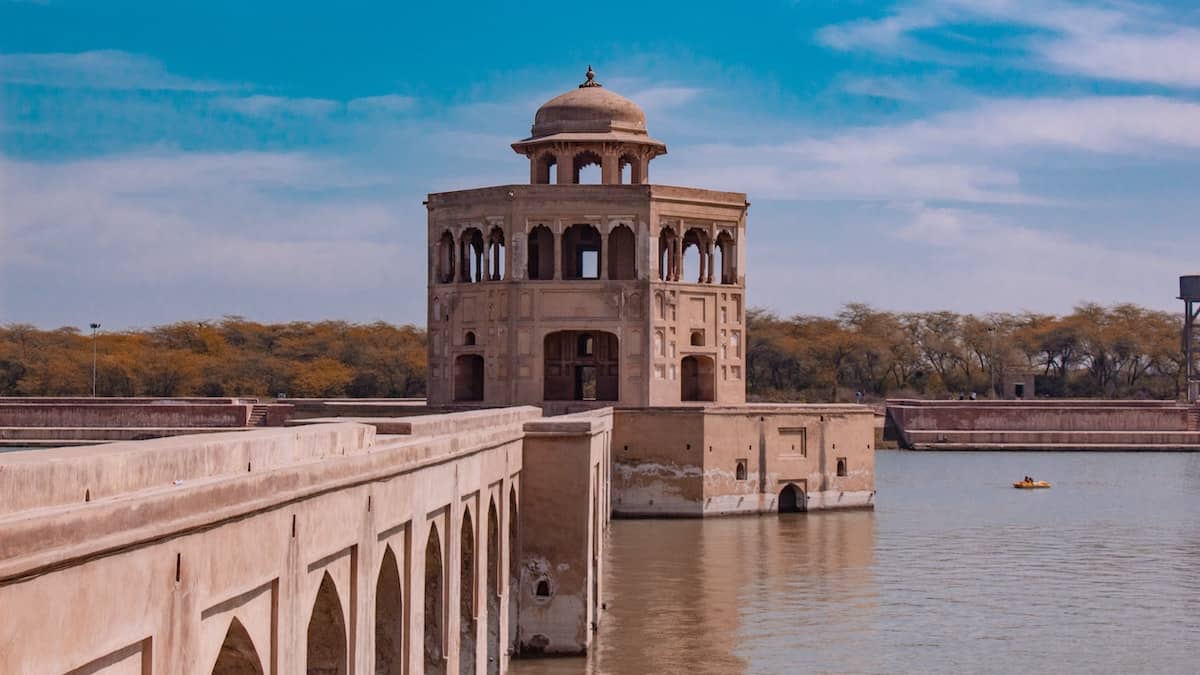 Jahangir was so fond of hunting, but one day, as he was aiming, his arrow killed his beloved deer. In his memory, he built a tomb named Hiran Minar. Hiran means Deer in the local Urdu language of Pakistan. It is a worth seeing place as the monument is created in the middle of the water that gives fantastic sight of the medieval architecture.
The place is very calm and serene, with no hustle and bustle of traffic or buses, while the only sound you hear is the sound of nature produced by streams of water and birds' chirps.
Noor Mahal – The Mysterious House of Nawabs:
Pakistan has been a home for kings, Queens, and Emperors for so long.
The Nawabs from Bahawalpur is also one of the wealthiest families of Pakistan. Bahawalpur was a princely state, but at the time of independence, Nawab Sadiq Muhammad Khan Abbasi V Bahadur acceded Bahawalpur to Pakistan.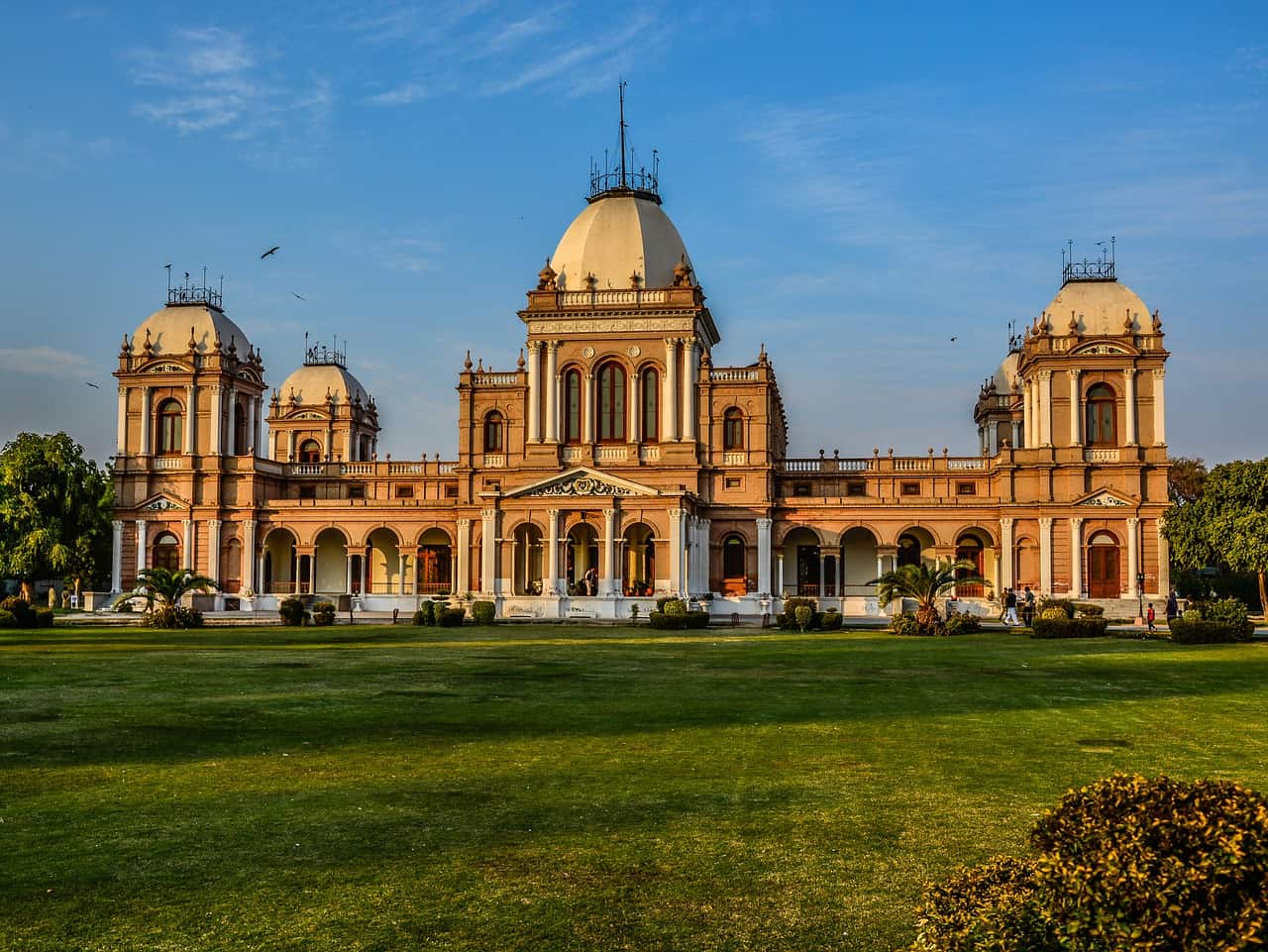 Noor Mahal, apart from its historical importance, is a worth visiting place. There you can find ancient souvenirs preserved along with photo albums of Nawab family. There is a graveyard adjacent to this palace.
There are so many mysteries famous about this cemetery along with the palace. Locals said that the sadness and disappointment of the mausoleums forced everyone to leave this place silently. Even Nawab, who built this palace, his family lived here only for one night.
Katas Raj the Holy Pond of Tears
In Punjab, on the way to Islamabad, a small city dwells named Chakwal, where Katas Raj, a place having ancient worshiping sites. From Kalar Kahar to Chakwal, you will reach a small village located on the shores of a lake named Katas.
People residing across the city say tells that the lake or pond that's today known as Katas actually has tears of shiva inside it rather than regular water. Around a million years ago, Shiva came to this place for a girl named Sati. He married her, but Sati died, and in grief, Shiva cried for years till his death, and with his tears, this lake was made.
The Hindu community all around the world believes that by bathing in this lake, their sins will be washed off. You also find its narration in ancient Hindu books. It is also said that Alberuni measured the circumference of the right at this place.
You do not just find temples of ancient Hindu gods but there is also a Gurdwara, worship place of Sikhs. Sikhs believe that Guru Nanak even visited this place and spent a lot of time here. All with this, there is an old mosque as well.
You see a very calming and affectionate harmony of religions and people belonging to different cultures at this place that's sacred for all. You can visit it with or without a guide because it is very famous among locals and they can definitely guide you towards the place.
Pakistan Beautiful Places In Islamabad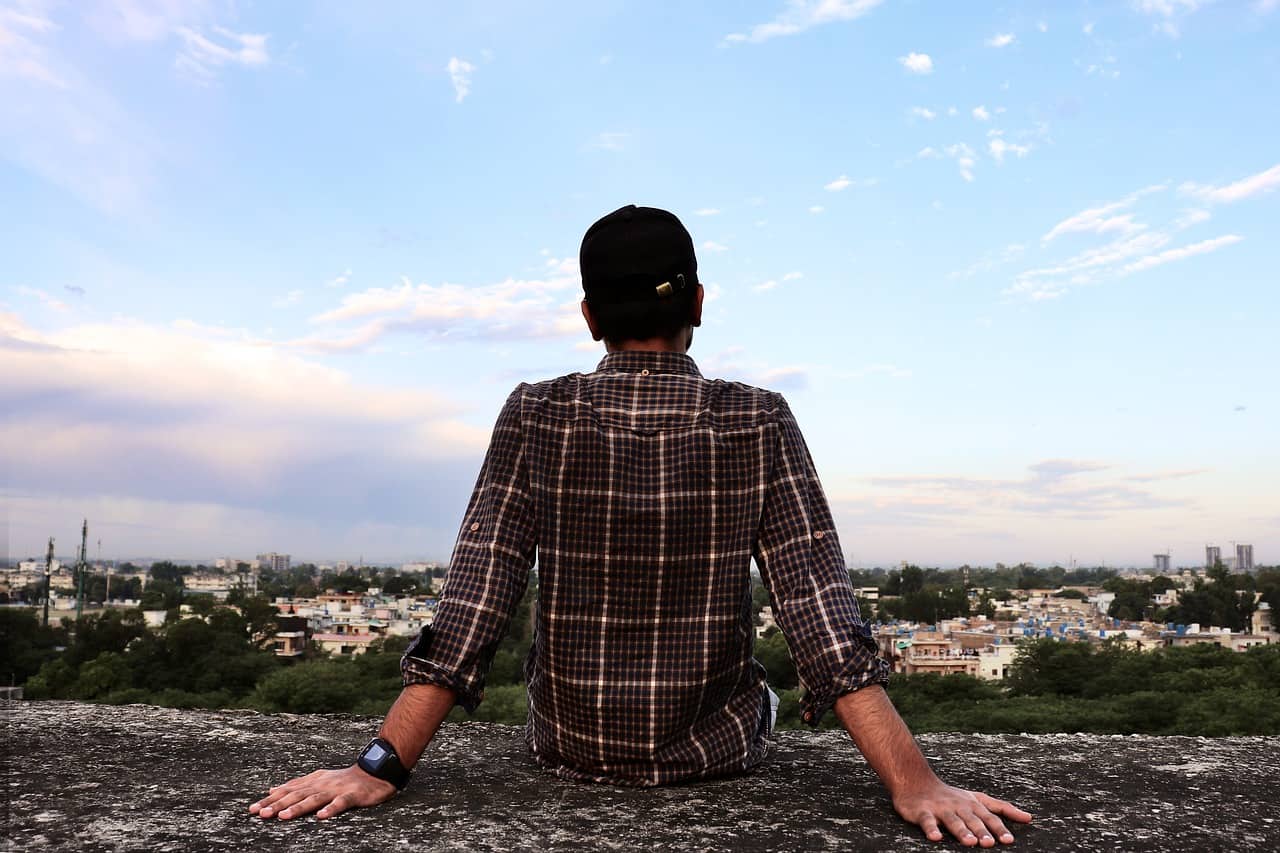 Islamabad is the capital city of Pakistan, however famous mostly for its beauty and high-living standards. Locals refer to Islamabadies as Burgers, a term used for pampered children. The place is not just the central hub of the country but bestowed only with nature and beauty.
There are hills, jungles, rivers, and trails. It is one of the cleanest cities in Pakistan. You can never get bored in this city because there is so much to do, from going into cafes to walking pedestrian on tracks and climbing hills, the place is just heaven for tourists.
Monal Hotel
One of the posh yet nature enriched sites you will visit in Pakistan is Monal Hotel. The hotel is the true depiction of Pakistani traditions, and you get flavors of Pakistan's different ethnicities here such as, from Peshawar to Lahore and Khyber to Mehran.
Monal is among the most beautiful places in Pakistan for honeymoon due to its location nestling on the Potohari hills. It is residing in the middle of the mountains with facing Margalas in the east while Potohar in the west and there is a drooping jungle of soothing flora and fauna cloaking this place from all over.
Apart from the modern side of the city, the hotel lets you dwell in nature. You can experience the world's magnificent sunset and sunrise marvels here. Besides this, an orchestra of musicians keeps playing live folkloric music of Pakistan in its traditional tunes.
All with this, you can have a complete view of the city lights of Islamabad by standing on the terrace of the hotel, located 173 meters above sea level. As far as taste is concerned, Trip Advisor has given this hotel a rating of 4 out of 5 stars.
Margalla Hills
Margalla is the starting point of the highest mountain range of Himalaya, located in the north of Islamabad.
The same range meets with deep crags of Murree and northern Pakistan. It is the top tourist point of Islamabad as well as one of the most beautiful places to visit in Pakistan.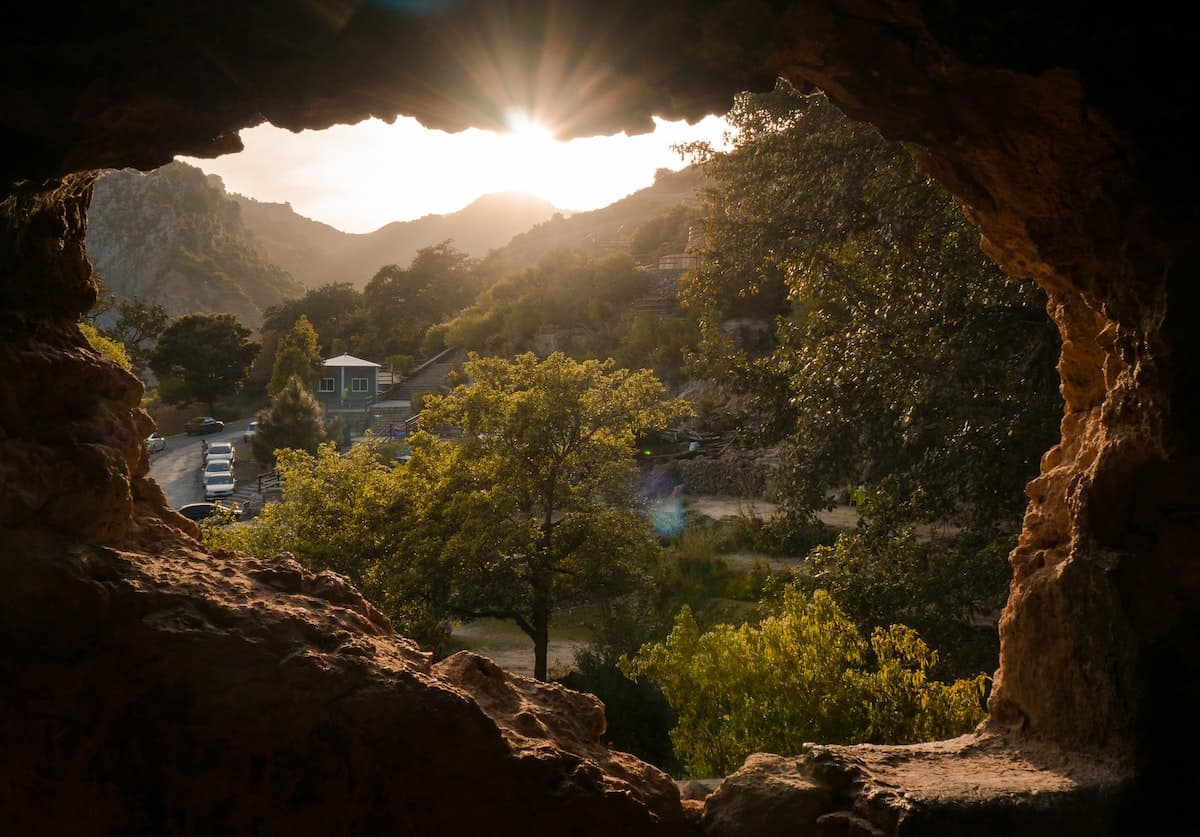 Start your day early if you want to explore the place entirely and relaxingly. There are many trees from rare species, as well as animals and birds from scarcest families. The whole place is so calm that you would definitely love to spend days exploring it.
There are also trailing tracks and climbing spots along with easy availability of guides. If you love hiking steep yet smooth mountains and want to make most out of your trip to Pakistan most beautiful places, you are recommended to go there well-prepared.
Carry all the essentials in the easy to carry organizer bags for travellers. They come in compact sizes with different compartments and lets you keep everything in order. You can walk on various trails, do birds watching, go for hikes, and much more in the Margalla Hills.
Faisal Mosque
Pakistan has a deep yet far and beyond mystic side.
You will find shrines of Sufi saints as well as mosques on hills, roads, trails, in short, everywhere in Pakistan. The same type of place is Faisal Mosque, located in the Margala hill, in the posh area of Islamabad.
The mosque is famous all over the world due to its fantastic architecture as well as a bigger space to embrace millions of people at one time.
The thing that makes it unlike from other mosques in Pakistan as well as in the world is its unconventional appearance. The mosque looks like a Bedouin tent from an aerial view that's placed on the hills. The white texture of the mosque makes it visible from far off mountains too easily during the night.
Secure parking is available around the mosque. You also find helpers to take care of your shoes as long as you are in the holy place. Actually, in Pakistan, people don't carry shoes in religious places like shrines and mosques.
The most exciting thing about this mosque is that Pakistanis come here during marriages and try to ceremonies the occasion inside the mystic surroundings of this holy place.
If you are lucky, you will see grooms and brides in colorful dresses inside the white mosque and will feel yourself living a real fairytale.
Saidpur Village
Saidpur Village is a nearby place to Islamabad where you get real traces of ancient civilizations from the second century. There is no such calm, beautiful, developed, as well as filled with nature site in the world. Saidpur is the eclectic blend of the past and the present.
It is a small town that can be selected as the top beautiful places in Pakistan because of its colorful buildings, medieval infrastructure, oldest temples, and natural beauty. The habitats of the area are so different than the standard culture of Islamabad.
You can find ancient temples of Hindu and Sikh religion here and cast your eyes on the ancient civilizations of the second century. There is nature, color, and history everywhere that makes it one of a kind and must to visit place in Islamabad.
Northern Pakistan – the most beautiful places in Pakistan for honeymoon
As you will come out of Islamabad towards the north, the most sought-after tourist regions would start to appear.
Northern areas of Pakistan are not just an attraction for the international community, but locals also come to these areas after marriages for the sake of their best honeymoon. This is the reason you can easily find romantic and most beautiful places for honeymoon trips.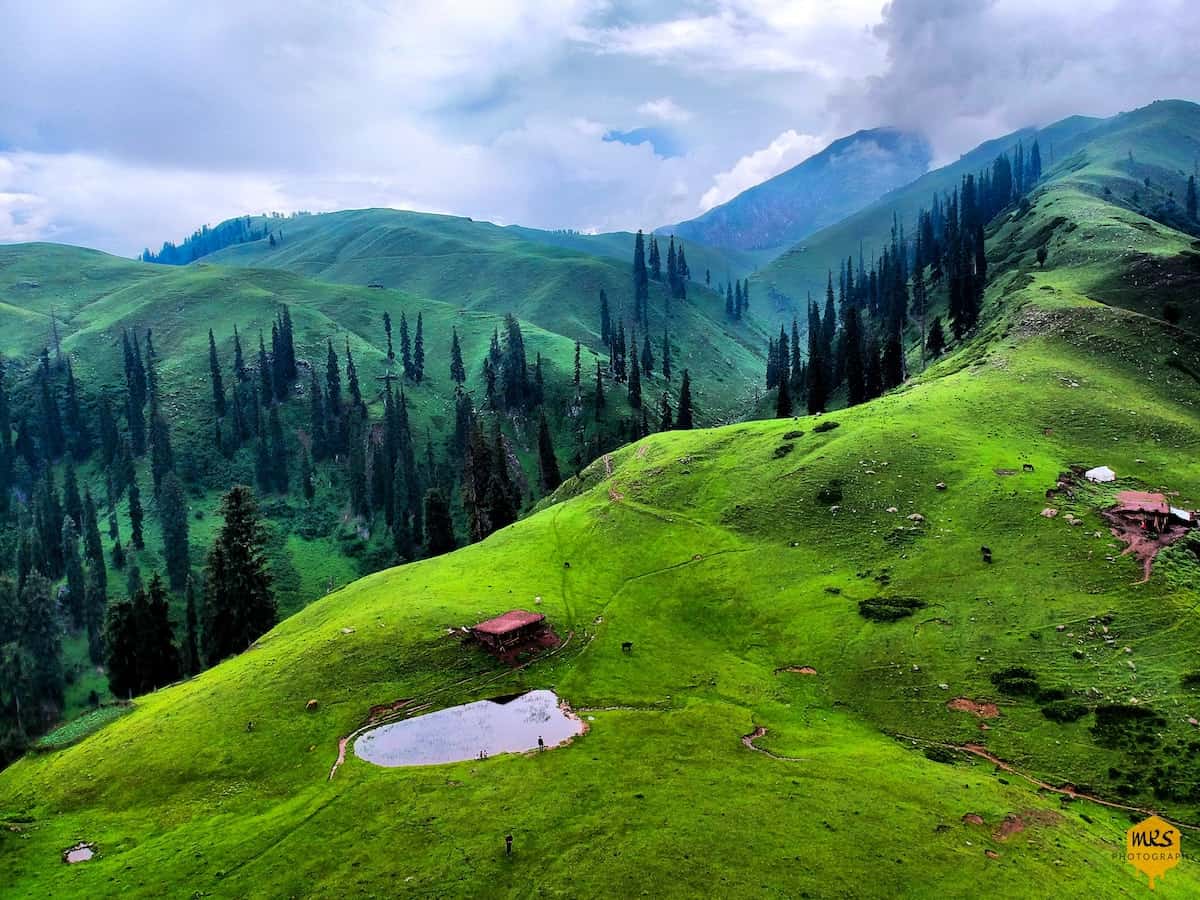 You love heights, water, scenery, or snow; the northern side of Pakistan gives you indications regarding everything. Almost all the cities and districts here are worth watching. Thus, spare a significant sum of time to make the most out of your trip to Pakistan.
Attabad Lake Hunza
It is located in the Hunza Valley of Gilgit Baltistan.
The water is so blue that you may haven't seen in your life before. The shiny turquoise texture of the water makes it very different from all the other lakes we on the globe.
Besides, it is not manmade but one of the natural beautiful places in Pakistan.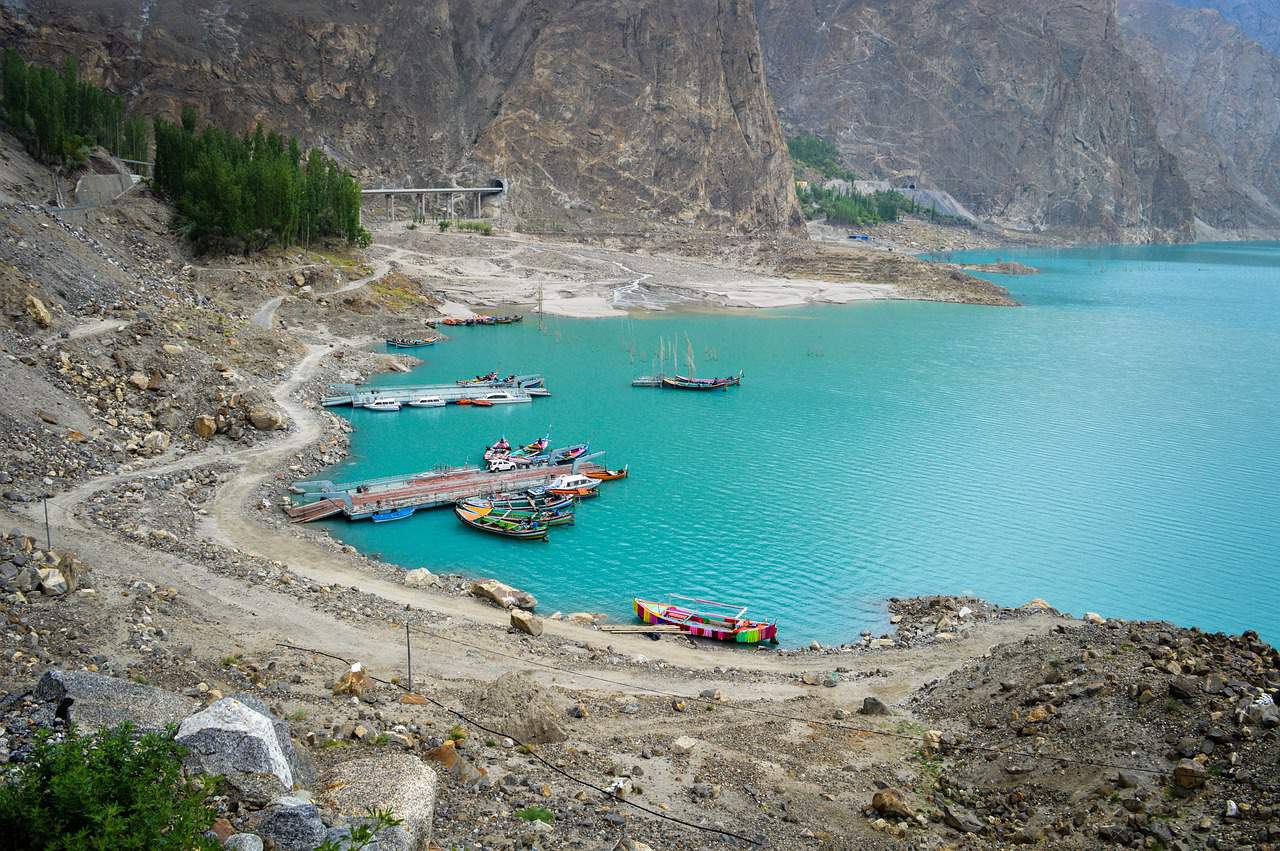 The lake came here as a result of massive land sliding. However, the water table is going down and down with each passing day. Experts say that fairylike water enriched this will soon vanish just like it came into being. So, better to be hurry if you really want to see this fantastic sight.
You can do boating, picnic, swimming, and diving in the lake. There are not so many restaurants or cafes around this place, so go there well-prepared by keeping enough supply of food with you.
However, if you finish your stalk, the locals living around will never mind to make you their guests for free.
Naltar Valley Gilgit
It is a small valley on the way to Gilgit from Hunza.
Naltar Valley is famous for its two most beautiful lakes; one is "Sat Rangi Lake" while the other one is "Blue Lake." Sat Rangi means the seven-colored lake, actually, the water is so colorful that it feels like seven different types of colors are emitting through it.
Blue Lake, locals also call it Pari Lake or the Fairy Lake because of so glistening blue water and dwelling in the middle of the green mountains and meadows. To reach the valley, jeep vehicles will be ridden for three hours continuously. Jeeps can be hired from Namal Valley.
However, you should check the availability of vehicles in the area before making a plan because, due to being the top tourist spot of Pakistan, everything here, mostly remains booked. The roads are so steep and abrupt that you may puke whatever you have eaten before. Don't worry, many local cafes and restaurants are present to help you to get back your fuel
You don't find any fiver star restaurant or place to stay with family here. It is better to stay at Namal valley because there are plenty of staying options available there. However, as boys, you can remain at tent villages that usually charge you 1000 to 1500 PKR.
Shangrila Resort Skardu
It is a humanmade dwelling in the city of Skardu of Pakistan. Shangrila Resort Skardu is covered with natural sceneries including mountains, hills, water, and of course, green herbs and trees.
The resort has offered stay for not just tourists but also to many famous personalities, including Pakistan's former President General Pervaiz Musharraf and recent Prime Minister Imran Khan.
The reason to tell you about that is it offers excellent services and remarkable facilities to the tourists.
However, it can be a little hefty for your pocket if you are on a budget trip because it is one of the beautiful yet expensive places in Pakistan to stay. It is a secure place, and the authorities also offer you with a guide that can have you to look around for sightseeing.
It is just like you have reached in the heavens because the overall infrastructure of the hotel is based on small huts. You can rent a shed for the day and stay cozy in the laps of nature.
Kalash Valley Chitral
Simple people with colorful avatars wearing embellishing ethnic frocks and beaded caps while hairs in braid hairstyles, welcome to Kalash Valley. In the middle of the Chitral, a city in northern Pakistan, an ethnic group of 4,000 people resides, call themselves Kalashi.
They live in wooden houses, live simple lives, and are so hospitable towards tourists and guests. They call themselves mountain people and speak Kalashi language. Kalash valley is the true depiction of beauty in terms of place as well as people.
It is also one of the famous beautiful places in Pakistan that people look forward to visit, thus finding tourist guides or hotels to stay here is not a problem. Kalashis are compassionate for their culture and have kept it alive for centuries.
You can also find museums around this valley embedded with the old stuff of the people of Kalash, such as their jewelries and weapons, etc.
Karachi
Karachi is the most diverse place with a plethora of cultures residing inside this fisherman-state. Being a metropolitan and economic hub of Pakistan, in this city, people from all over the world live so you can get peeks regarding different flavors of humans and lifestyles.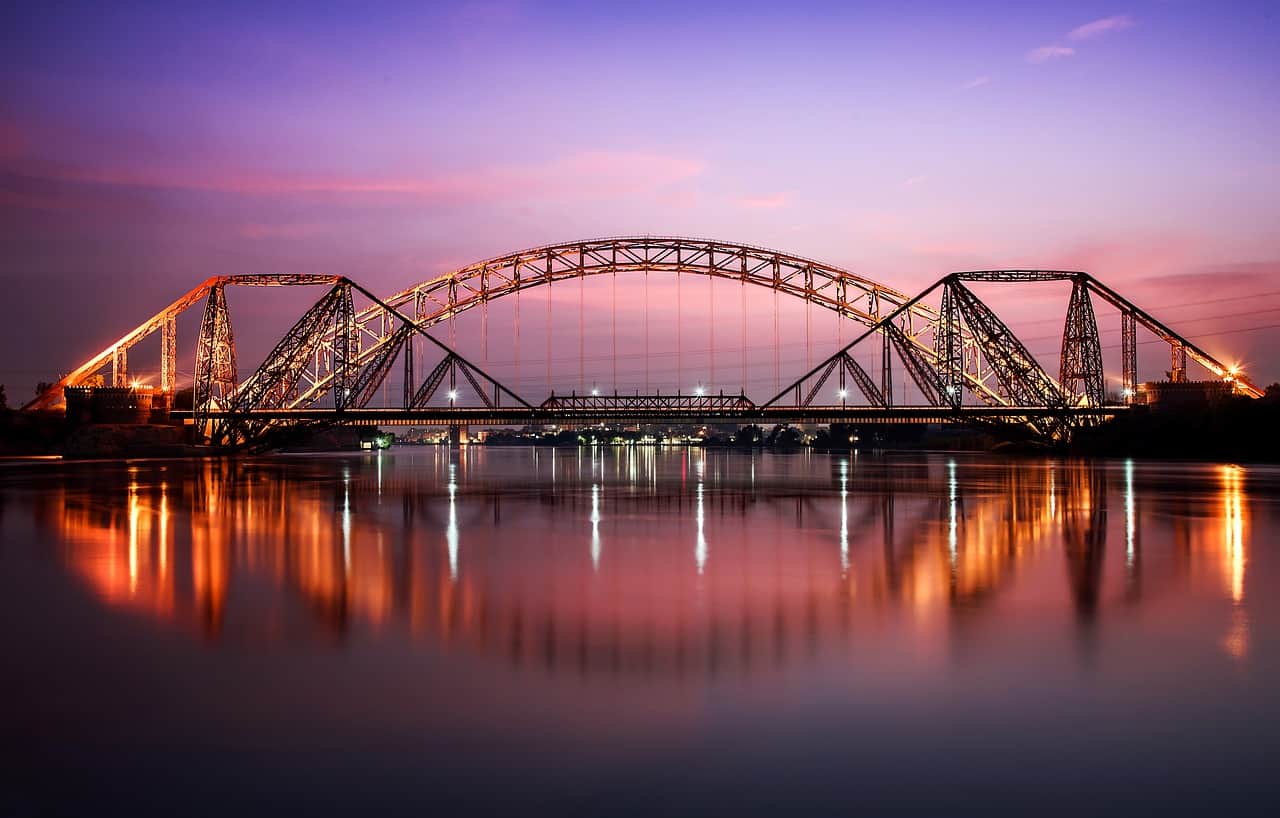 Not just this, you can find celebrities moving on the roads and recreational places in plenty. It owns the immense sea of the country with so many frivolous points around.
However, the historical side is also not dimmed. You find here ancient most cemeteries that are most probably 5,000 years old, deserts, and modern-day cafes and restaurants.
Chaukhandi Tombs
Though you need many many days to see this city entirely, however, for a short trip, a place like Chaukhandi Tombs is perfect. You can have a glimpse of the ancient and historical side of this modern city by arriving at these tombs. It is one of the world's old graveyard having crypts of people from 18th to 17th century BC.
To reach here, you will drive 25 to 30 KM to the west from Karachi towards Rohri. The strange thing is that despite being part of UNESCO's cultural heritage, even Pakistanis don't know about this place where prince and princess from ancient times, sleeping in rest.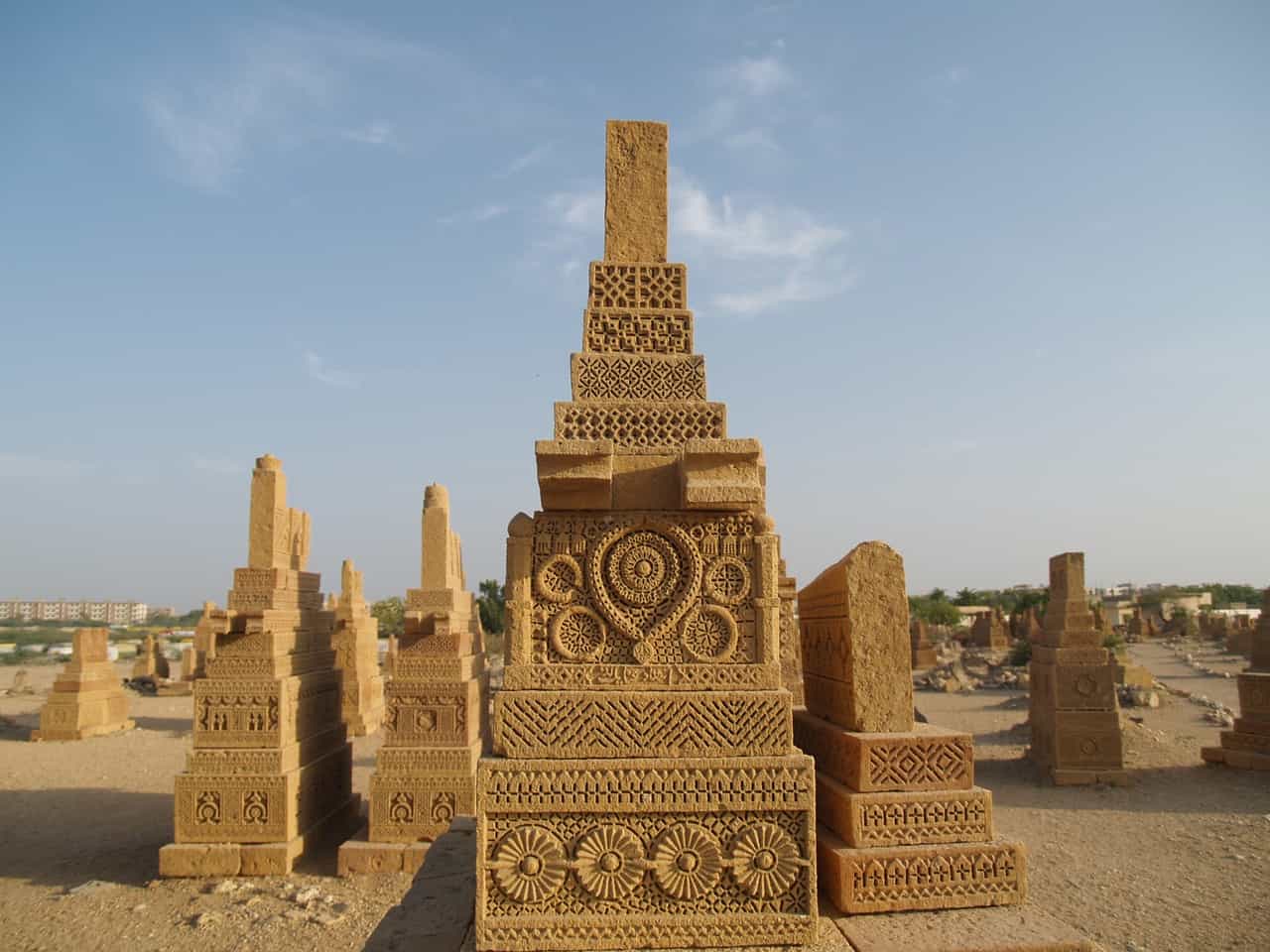 Exasperating thing about this ancient mausoleum is the design of the graves; each has four corners and several decks. Not just this, you also find some simple graves pointed with stones or mud are of the slaves of that era.
Moreover, another strange thing is, you can identify between the graves of males and females because male burials have a round-shaped stone while the graves of females have ornamental designs crafted over.
Ranikot Fort
In Sindh, near Jamshoro city, the world's biggest fort is located that locals named Ranikot Fort. The most interesting about this place is that nobody knows the actual history of this ancient tomb residing in the old side of Sindh. Nobody knows, who built it, when it was built, and what happened to its inhabitants.
Ranikot is not named after a queen but a small lake, walking past this fort, called Rani. It has a wall, just like The Great Wall Of China, that was built hundreds of years ago. The total area of this fort is 35 KM that makes is the biggest fort in the world.
There are two more tombs inside this fort called Shergarh and Miri Fort. In this fort, you find relics of the livers, including ancient coins. The fort has been taken care of continuously; however, due to this, it is losing its original form.
No matter what, it is a worth-watching place.
Astola Island
It is a small landmass in the middle of the Arabian Sea, connecting Karachi and Baluchistan together. Astola Island is known with many names locally such as Jezira Haft or Talar Satadip, which means Island of the seven hills.
To reach Astola Island, if you are traveling from Karachi, take bus, car, or any vehicle ride to Pasni. It is a fishing port located on the southeast part of Karachi. From here, hire a boat and travel all the way to Astola, the Island of Seven Hills.
After a 30 KM (18,5 miles) boat ride, you will see a glimpse of the island flashing in the serene splashes of the Arabian Sea. It has been discovered recently, yet nobody knows where it has appeared. However, it is so beautiful and lets you watch rarest bird species.
Jazeera Astola is based on seven hills while the water in the foot is so bright and fresh that you can watch very deep in the sea without using goggles. There is no hustle and bustle of people or traffic, yet it can be one of the best yacht rides of your life.
Kund Malir Beach In Balochistan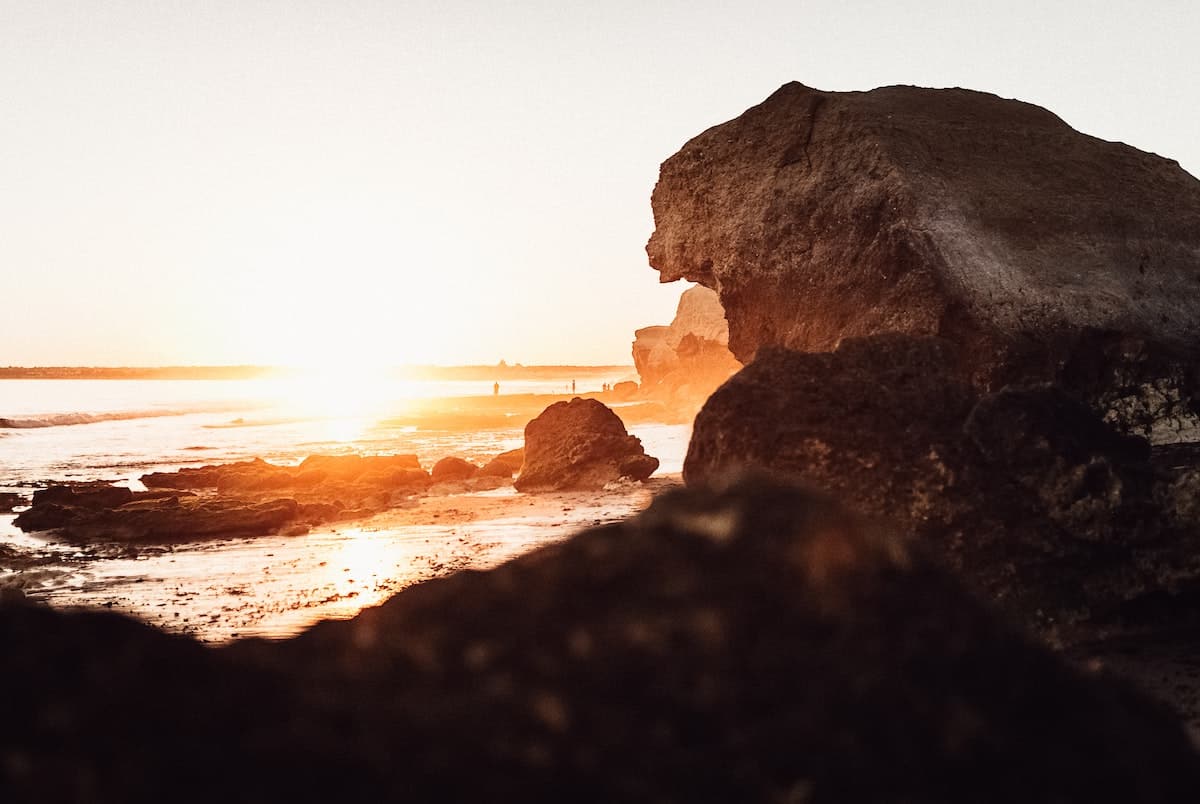 As you are now in Balochistan, do not leave this place unexplored where you can find plenty of nature, lots of water, and ancient marine species of plants and animals to see. Before reaching this place through Karachi, you will reach Windor; it is a small locality on the way.
You can find Nashta (breakfast) at Windor though not so posh, however enough to fill your appetite. Drink tea, have Partha, and move towards your destination, Kund Mir Beach. When you reach Zero Point, it is better to fill your tanks enough and get some extra supply of fuel because you will not find any other facility on the way.
Kund Malir is the largest, most iconic, yet unexplored place of Pakistan. Now, to promote tourism, govt has built Hingol National Park and resorts with huts. It is a secure place to spend time; however, you may have to pay a lot of dollars because a hut can be expensive to stay.
It will take a total of four hours from Karachi to reach Kund Malir. The travel is so pleasant because roads in the surroundings are offering a different sort of site. Reaching the beach, you will listen to the serene sound of water and see so many animals and birds passing by.
You can do boating, fishing, a walk on the shore and look at the fantastic sunrise and sunset scenes on the bay before moving towards Hingol National Park.
Hingol National Park
In the middle of the mountains, desert and sea, you find Hingol National Park. The best part is, you can find Pakistan's national animal in herds that is Markhor. In the surroundings, you see a combination of history and present modernism.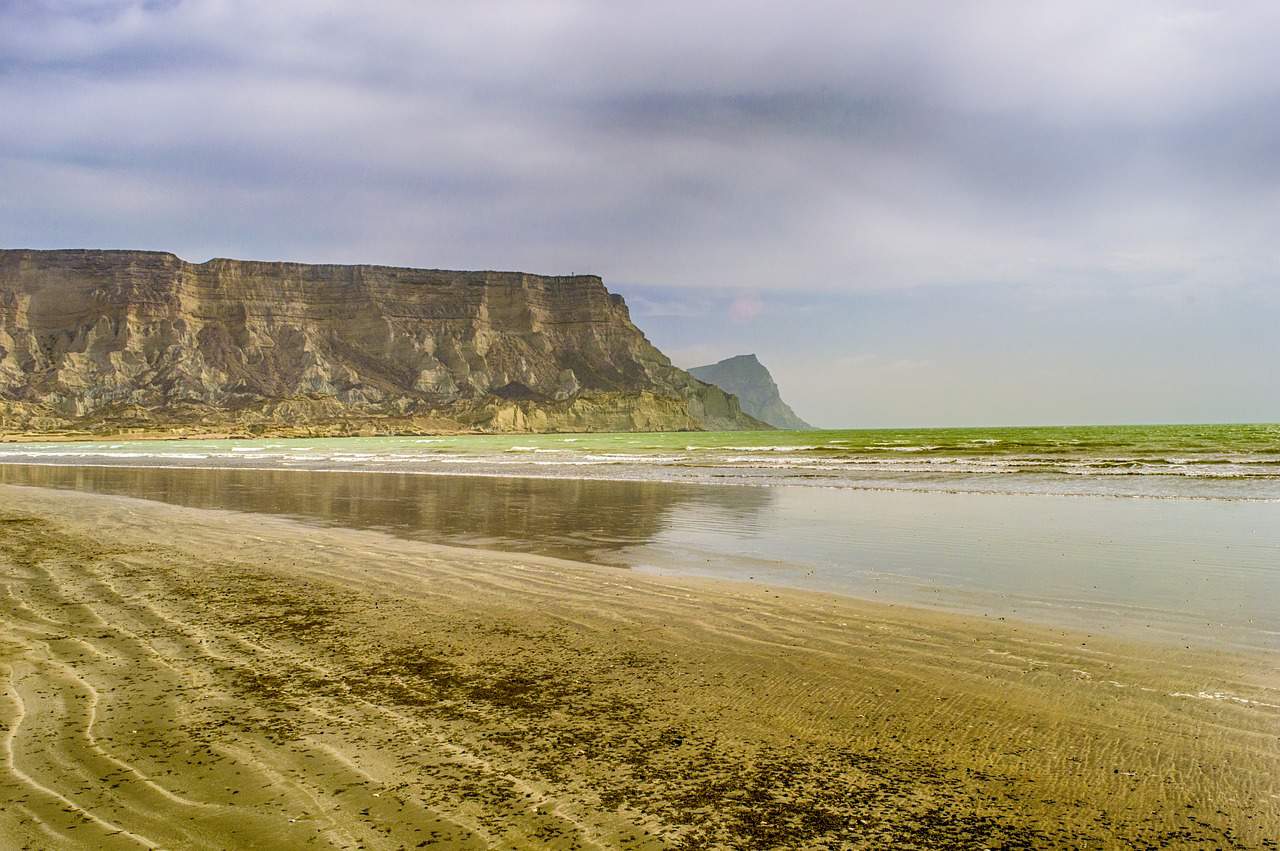 It is the only place where the full beauty of nature, including mountains, sea, and desert. Not just this, it is also the economic hub of the country after Pakistan. You also find rarest animals at this place along with marine animals.
As the park is under the care of the Government of Pakistan, you find an information center here as well. As a tourist, you can find free or cheap guides facilities here.
Bottom Line
This is not all; there is a lot more about this country mostly remain understood and misconceived by the people around the globe. However, the places mentioned above are just 10 percent of the full beauty of Pakistan. To explore more, come by yourself. However, don't forget to check Govt. travel advice before planning a trip.
Pin For Later:
Did you enjoy reading this post about the most beautiful places in Pakistan? Share your thoughts in comments!