This post will be about one of the most beautiful places we have EVER seen. No kidding, we are totally in love with it. When we were planning our stay in Austria, we have stumbled upon Olympiaregion Seefeld. We couldn't find much information about this region in English. That made us really excited! We love discovering the hidden gems of Europe. Austria is a very touristy country but most people are only visiting Vienna. Even though this city is heartbreakingly beautiful, Austria has much more to offer than only its capital. In this article, we will give you top things to do in Seefeld Olympia Region. We will show you the reasons why it is one of the best places to visit in Europe. Hopefully, the post will fuel your wanderlust and inspire you to visit Seefeld in the nearest future!
Olympia Region Seefeld Travel Info
Current time in Austria:
Olympia Region is located in Tyrol, in western Austria. It's very close to Innsbruck (about 15-30 minutes driving or train ride). You can also easily get there from Vienna.
Seefeld altitude is about 1,200 meters (3,870 ft) above the sea level, which is high in the Alps. It is surrounded by the Wetterstein and Karwendel mountain ranges.
When it comes to Seefeld weather, it's quite chilly there all year round. Ski season starts in December and ends up in March. The other months are great to visit Seefeld as well- there are many hiking routes available.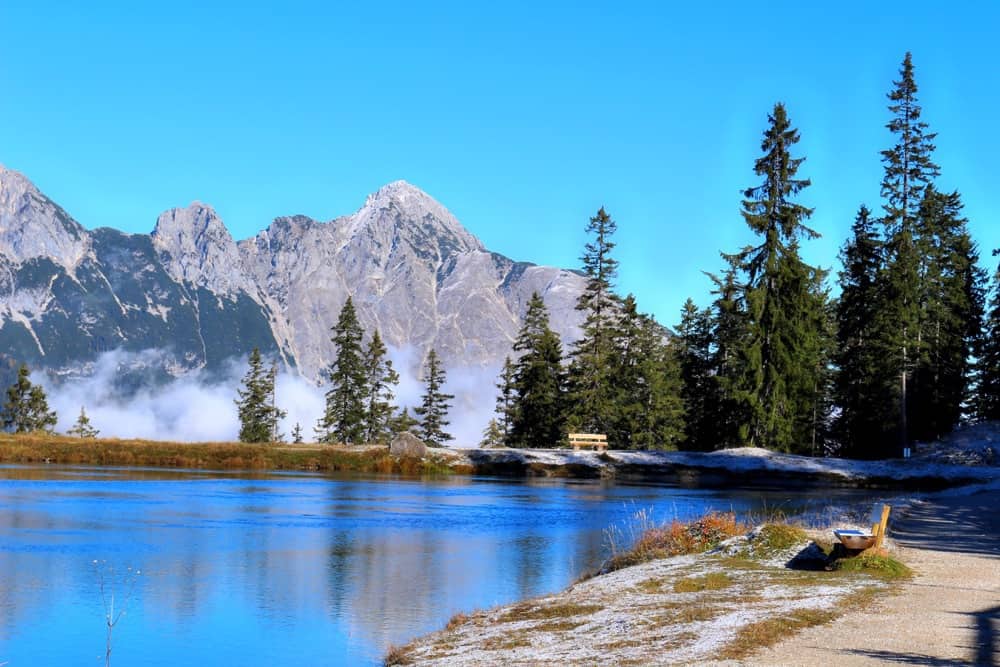 What To Do In Seefeld?
1. Visit Rosshute & Kaltwassersee.
Seeing these two places are arguably the best Seefeld things to do. Rosshute and Kaltwasersee are located at the western side of Härmelekopf mountain. They are popular Austrian ski areas in the winter.
In order to get to the top, you can hike up or take a funicular railway. It is not going directly to the summit, so you need to change for the smaller cable car in the halfway.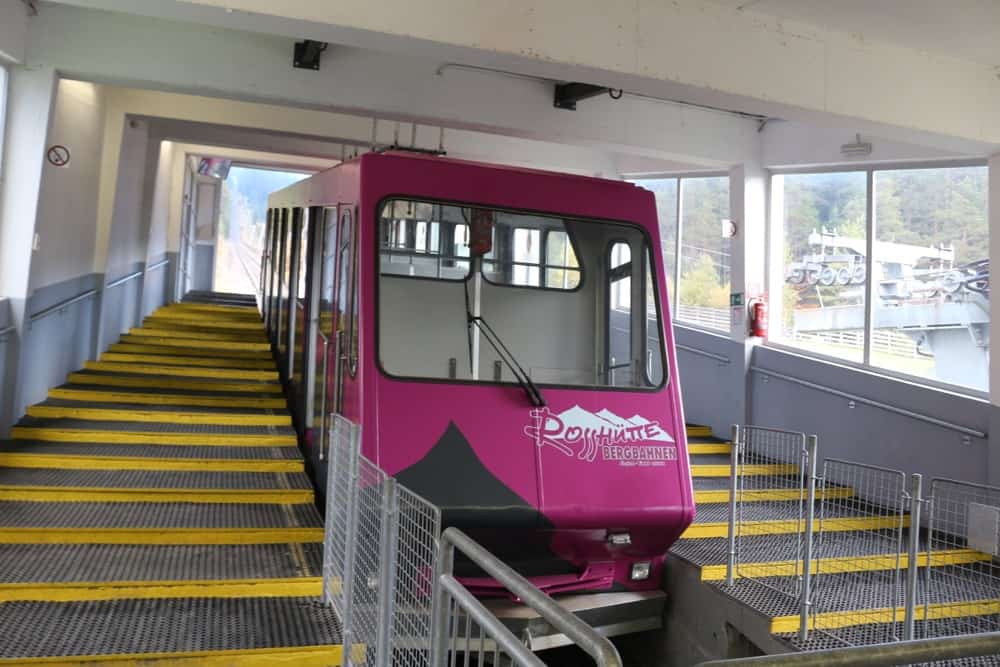 The view from the top is absolutely breathtaking! We were there at the end of October and everything was covered with snow. It was the most amazing beginning of the winter in our lives. If you are planning your Austria summer holiday and want to catch some snow, you have a great chance to find it in Seefeld.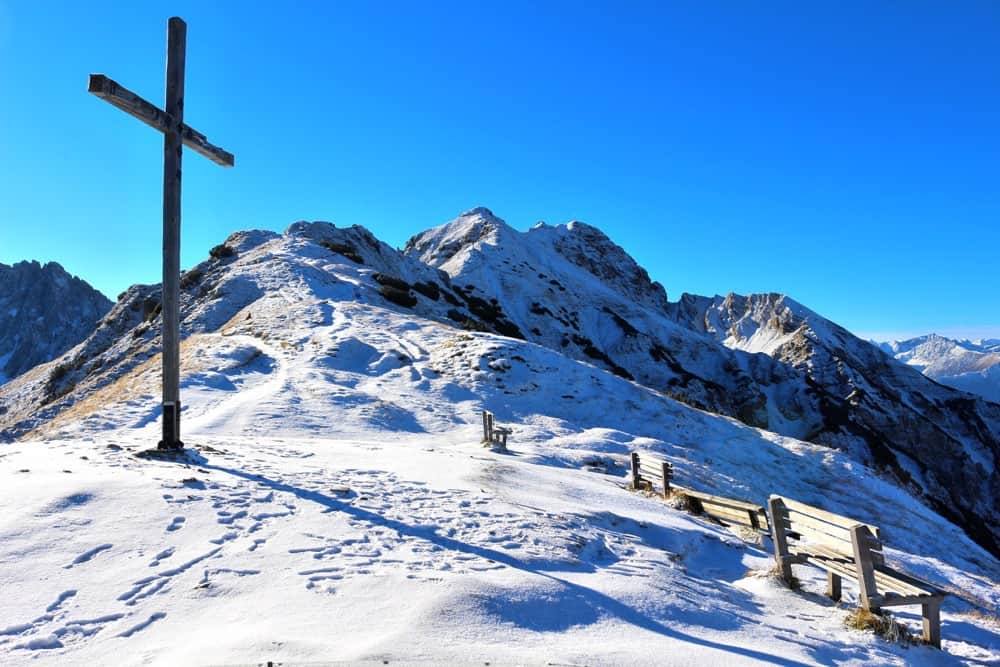 There is another fabulous place located on the very same mountain. It is called Kaltwassersee (Cold Water Lake). You can't get there directly by the funicular railway. There are two options to see it:
hike up from the Seefeld (it will take about 2 hours)
take a funicular railway and go down to the lake.
One way or another- you need to walk to see Kaltwassersee. We took the ride up and then hiked down to Seefeld. We've been back in the car after about 1 hour.
2. Hike at Gaistal Valley.
Gaistak Valley is one of the most picturesque places to hike in Seefeld. It is located in Leutasch and one of the Seefeld activities great for everyone. You need to climb up a bit but it's very easy.
If the weather is good, you can also rent an e-bike (a bike with a small engine that will help you cycling).
We took the shortest route to Hammermoose. It took us about 40 minutes to get there. We stopped at the restaurant, drank a mulled wine and enjoyed the beautiful view on the Alps. The best part was that we were there completely alone! It is not like that in the other seasons of the year, which is another reason to travel to Seefeld in summer or autumn. No matter what the weather is, you will always find there something surprisingly amazing.
3. Take A Horse-drawn Carriage Around Seefeld.
Even though Olympiaregion is located in the mountains, it is a great tourist destination for disabled people, elderlies, or those traveling with small kids. There are many things to do in Seefeld that won't require walking! One of them is taking a tour by horse-drawn carriage. You will see all the best places in the town, without the necessity to hike.
Seefeld Travel Tip: You can book the horse-drawn carriage tour at the tourist information center (Klosterstraße 43).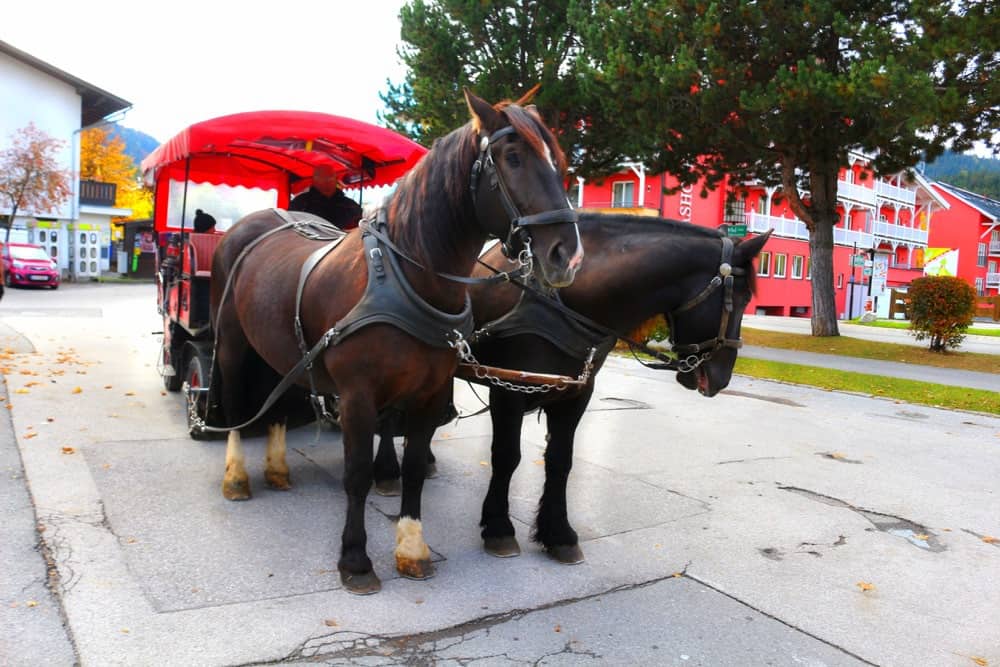 4. See the Mösern Peace Bell.
Peace Bell in Mosern is a lovely place. It was built as a sign of the peace in Tirol. It is ringing every day at 5 pm to remind the local people about staying in good relations with each other.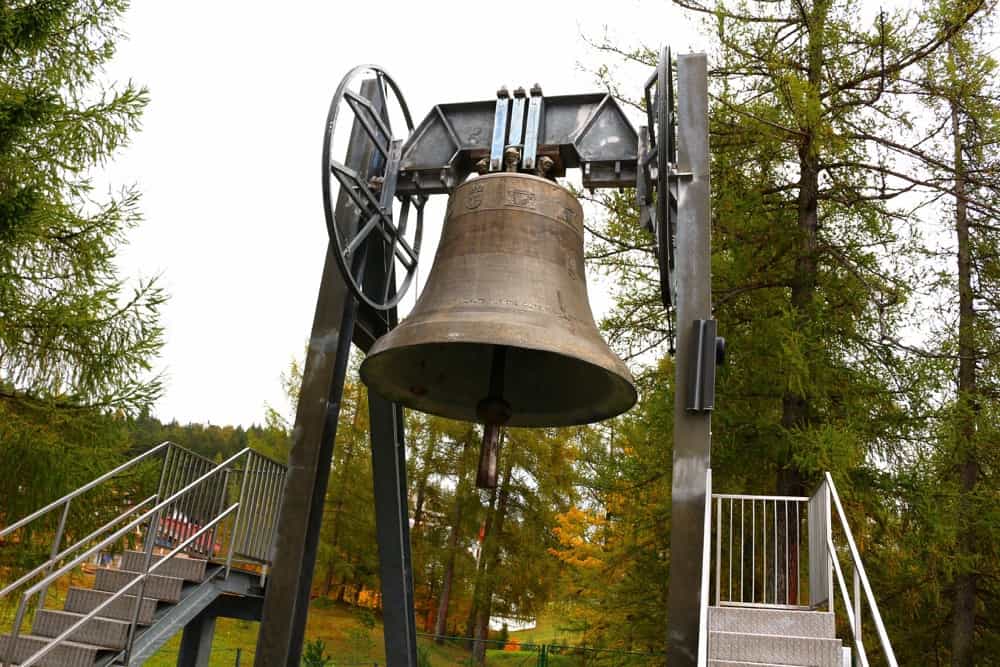 There is a beautiful view of the Alps and the valley from the Peace Bell. It is one of the best places to take photos at the Olympia Region, if the weather is good.
5. Hike At Geisterklamm (Leutasch Gorge).
Geisterklamm is definitely the best place to visit in Seefeld with kids. They can read some interesting information about geography and make little experiments along the way, like learning about the reflections, light or sounds.
The hike is very easy and requires walking on the bridge located high above the Leutascher Ache river.
6. Relax In The Spa.
That's one of the things we liked the most about the Olympia Region. It is a perfect place for wellness lovers! Olympia sport is the most famous and the biggest pools complex in Seefeld.
Almost every Seefeld hotel has its own spa though. We have been staying at luxurious Astoria Relax & Spa Resort. It has an amazing wellness center, with many places to relax and unwind. We loved it!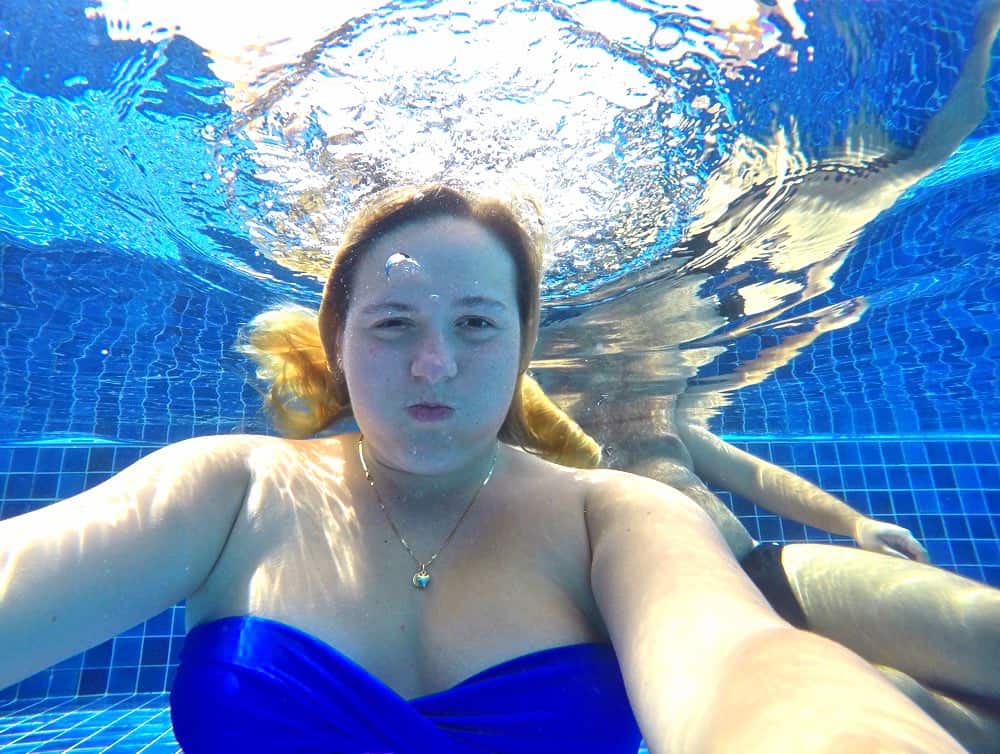 7. Stroll Around Wildsee Lake.
Your holidays in Seefeld won't be complete without seeing Wildsee, the main lake in the town. It is not very big but it's a great place to spend time all year round. It is very interesting especially in the summer- you can jump into the lake to cool off or rent a pedal boat to swim around it.
There is a restaurant at Wildsee, so you can easily spend there an entire day. Having fun, enjoying the beautiful Alpine view and breathing the fresh, unspoiled air.
8. Have Fun At Casino Seefeld.
Casino Seefeld is one of the main tourist attraction in the town. Even if you are not into gambling, it's a place worth visiting.
We were lucky enough to went there during a fashion show of dirndl (traditional Tyrolean dress) and man outfits. It was an AMAZING experience! We absolutely love Austrian trachts, both in the traditional and modern versions.
9. Try Tyrolean Food & Drinks.
Tyrolean food is simply delicious!
Everything we had at Olympiaregion Seefeld was so yummy. Not only the food but also the drinks! The thing you must try is schnapps, a strong alcoholic beverage that will warm you up even in the coldest day.
Two restaurants with truly local food that we can recommend are Dorfkrug in Mösern and Klosterbräu in Seefeld.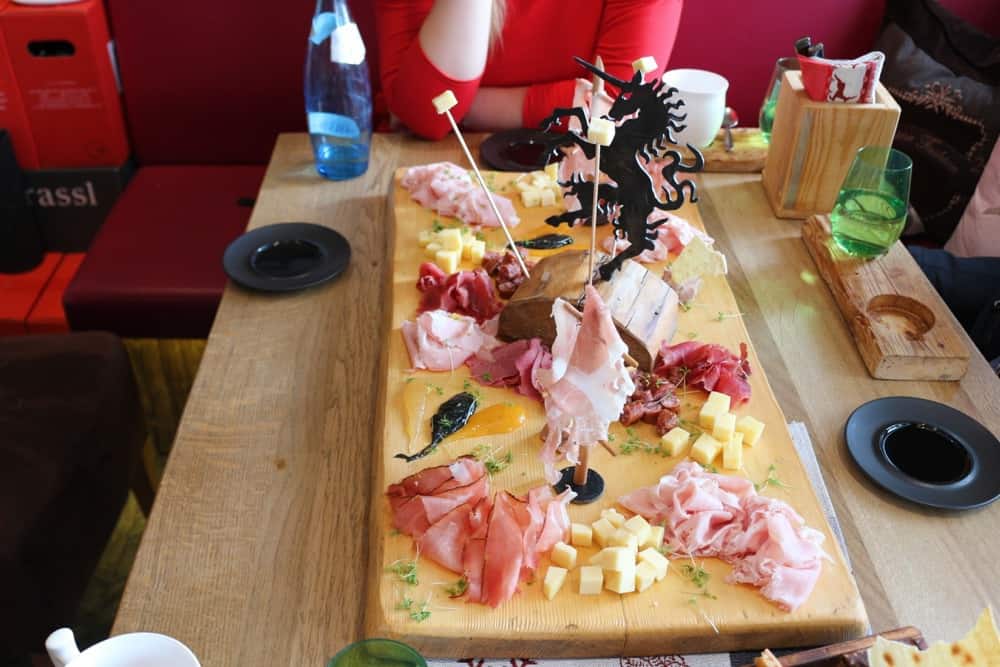 10. Join The Seasonal Events.
There is always a lot going on at Olympiaregion Seefeld! In the summer you can see the schuhplattler (folk dance) & yodeling shows. In the winter you can visit the Seefeld Christmas market.
For all the important information about nearest events, visit the official website of Seefeld. It is an unlimited source of the travel inspirations, so if you are looking for any additional info about the region, this is a site to visit!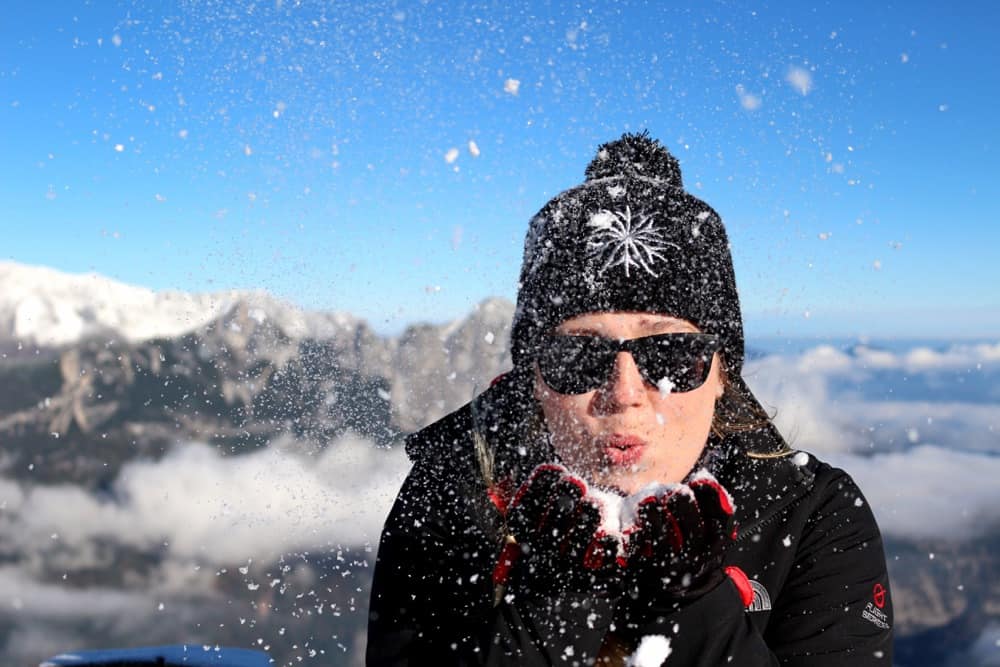 Pin For Later: