Spain – the land of flamenco, paella, and passion. Famous for its beautiful unique regions and sparkling beaches, it is the perfect destination for your next holiday. If you're wondering about how to start planning a trip to Spain, what to pack, where to go, how to get a visa for Spain, you've come to the right place. In our Spain trip planner guide, we'll tell you all about the best places to visit and where to stay and provide you with options to create your perfect Spain travel itinerary.
Your Spain trip cost will vary depending on whether you spring for luxury tours of Spain or decide to stick to something a little more low-key. You'll find suggestions for all budgets in our guide so that you can create a great vacation no matter what.
When To Visit?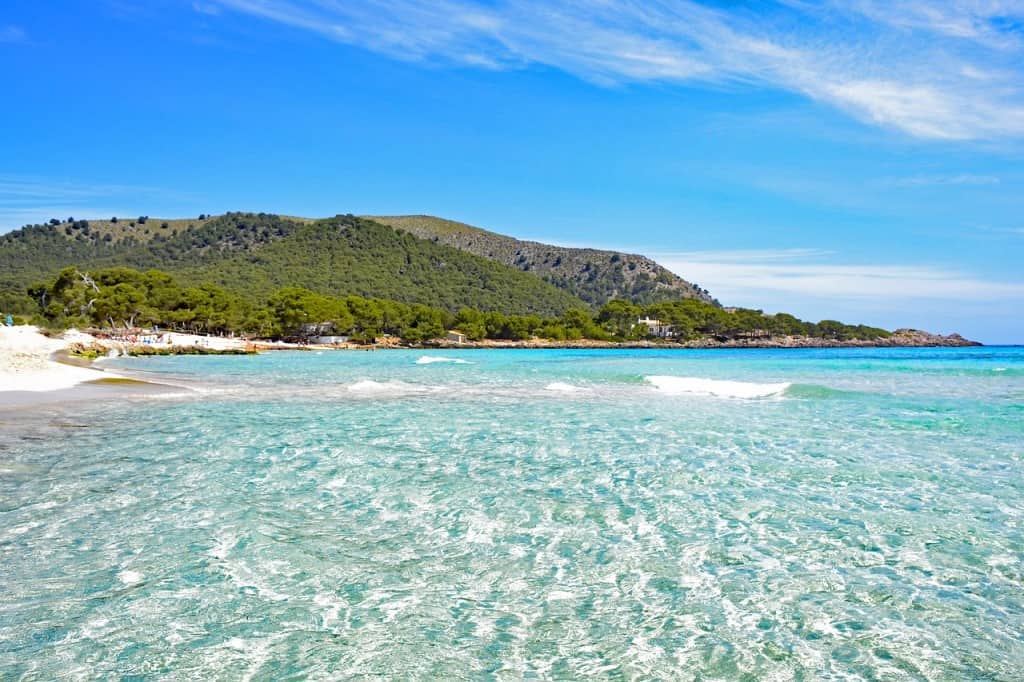 The best time of year to visit really depends on what kind of activities you're looking to do, so take this advice into consideration when planning a trip to Spain. The country is beautiful year-round, regardless. Both spring and fall have a nice crisp climate and a wide variety of things to do, such as cultural festivities.
March-May is still slightly cool from winter and occasionally rainy, depending on what part of the country you're in. The months of September-October are a lovely respite from the scorching summer months just before.
July and August are the most humid and crowded times of the year, especially along the coastal areas. Temperatures can soar into the 40s (Celsius), and many businesses will take longer siestas during the summer season. The winter months can get quite cold, especially in the middle of the country, and there typically aren't as many cultural activities taking place during this season, though Spanish cities are always fun to visit no matter what.
Some places in Spain are great to visit all year round. Canary Island are well-known as the warmest places in Europe. Traveling to Gran Canaria may be a great idea during winter- it won't be that crowded and you'll still enjoy the beautiful weather.
Where To Go?
Spain is a unique country, as its 17 regions have held on to their historical roots for centuries now. Each region of Spain speaks a different dialect of Spanish (or a completely different language!) and has its own customs, quirks, and beauty. In the very north, you have the popular regions of Catalonia, Basque Country, Galicia, and Castile Y Leon, to name a few.
Popular regions of the south include Andalusia, Valencia, and Castilla La Mancha. The best Spain travel itinerary includes seeing them all, of course! But if your time is limited, check out this mini-guide to the different regions to pick which ones best suit your vacation dreams:
Northern Spain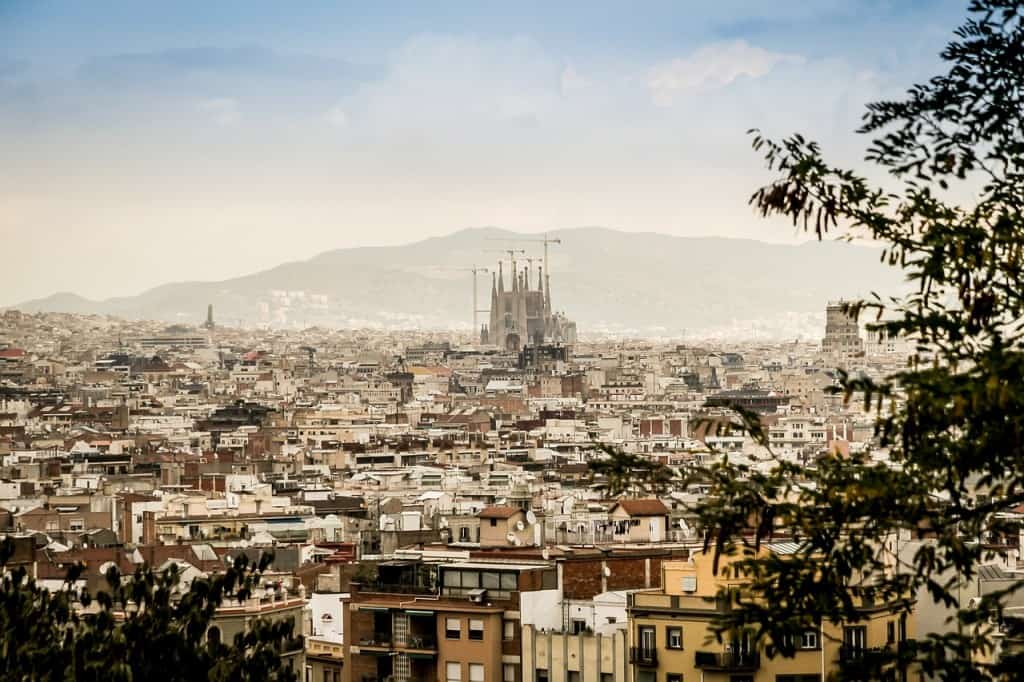 Like we said before, the most famous regions of Northern Spain include Catalonia, Basque Country, Castile Y Leon, and Galicia.
Catalonia And The Basque Country
The Catalonia region (where people speak Catalonian and Spanish) is home to the world-renowned city of Barcelona, a center of culture and architectural wonders like the Sagrada Familia.
Make sure that your Spain trip planner includes lots of stops at pintxos bars for cheap beer and amazing snacks while you're here! The Basque Country on the opposite coast is a proud region with its own unique language and rich history.
Visit a 'sidreria' (cider bar), stuff yourself with delicious fresh anchovies, and drive take the scenic routes to escape the big cities and discover the region's many idyllic little villages.
Castile y Leon And Galicia
Castile y Leon is the right-hand neighbor of the Basque Country. This region is famous for the beautiful cities of Salamanca, Segovia, Avila, and Leon. Marvel at the soaring Gothic architecture and medieval towns. This region is also well-known for its gorgeous swathes of near-untouched hills and flatlands.
The next region, Galicia, thrusts into the Atlantic in the northwest of Spain. Its beaches are breathtaking, the white wine and seafood options are mouthwatering, and the natural wonders, such as limestone peaks and lush valleys, are worth the trip alone.
Southern Spain
Some of the most popular regions of southern Spain include Andalusia, Castilla La Mancha, Valencia, and, of course, Madrid (the capital and central city of Spain). Madrid is a must-visit city that should be included in any and all budget or luxury tours of Spain.
While there, you should visit the city's many famous sites, such as the Royal Palace and Parque del Buen Retiro. Take a coffee in the massive Plaza Mayor, and indulge in churros and chocolate at Chocolateria San Gines. Castilla La Mancha is the region that half-surrounds Madrid from below.
It's typically the least crowded of Spain's large regions, so you'll have all the beauty of the mountain ranges and wide plains to yourself. Famous cities and sites that you shouldn't miss include Toledo (the region's capital), the Hanging Houses of Cuenca, and the region's many nature reserves, such as Tablas de Daimiel National Park.
Andalusia
Andalusia just might be the most popular region of southern Spain, and for good reason. The architecture and historical sites of its cities are reflective of its past centuries of Moorish rule and are among the most beautiful in the country.
Must-visit cities and sites include the Alhambra in Granada, the Alcazar of Seville, the Mosque of Cordoba, and the beaches of Malaga. If you wonder what destination choose in this region, going to Marbella will be the best option for you. You can even take a day trip to Gibraltar (which belongs to the United Kingdom) from there, which may be a highlight of your trip to Spain.
Of course, you can't skip the tapas! At most bars in the region, you get scrumptious snacks free with every drink. Last, but not least, is Valencia which is both the region and the city. While in the city, check out Llotja de la Seda, the City of Arts and Sciences, and wander around the beautiful old Carmen quarter. And you have to eat paella, the region's specialty (pro-tip: real traditional Valencian paella never includes seafood).
While Valencia is the most popular place in the Valencian Community, maybe it's better to choose the second largest city in the region as your holiday destination? Many people are going to Alicante to relax and spend time on its white-sand beaches. The city has many interesting places to visit for history lovers as well. Some of them are Archeological Museum and the Old Town.
Popular Tours Of Spain
Perhaps the best way to travel in Spain (especially if you're on a time-crunch) is by taking a tour. That's why we're here to tell you all about the best-guided tours of Spain:
Luxury Tours Of Spain
If you're looking for luxury tours of Spain for all inclusive Spain vacations, consider tailoring one through Abercrombie & Kent, which specializes in 'luxury travel'. They have plenty of already planned Spain packages, too. T
hey even have options for those taking a family trip to Spain. You can tailor it to the specific amount of days you will be there, such as if you are taking a 10 day trip to Spain.
Handcrafted Travel In Spain
Another popular option for 'handcrafted travel' is Zicasso, which allows you to either select one of their many fantastic pre-planned tour packages or plan a tailored vacation with one of their travel specialists.
They already have packages for all inclusive trips to Spain, tours of southern Spain, Spain tours from Madrid, and countless more. They'll find something to fit your needs, whether you have 7 days in Spain, 10 days in Spain, or even just a weekend.
Private Tours In Spain
For private tours Spain, Magical Spain offers curated luxury tours with 'inside experiences'. You can tailor your tour to whatever you desire, whether it be a food and wine tour, a cultural tour, or an adventure tour.
Budget Spain Tours
If you're on a budget, Spain group tours are a less expensive quality option that still allows you to see the wonderful country without breaking your bank.
You can find popular inexpensive group tours of Spain through Escorted Spain Tours, Goway, and Globus Journeys. All of these options are great value for much less money than you would spend on luxury or private tours, and you'll make new friends along the way.
Pin For Later:
We hope you enjoyed our guide to planning a Spain trip. Let us know your thoughts in the comments below!