Planning a family vacation can be hard, especially if you are travelling with a fussy baby or a fussy pre-teen. You need to find the right balance between family fun and relaxation. We've put together a list of the best tips for anyone planning a family vacation this summer. These tips will help you plan the perfect trip.
Let The Family Help Choose
If you let your kids help you plan and make decisions about the trip, they will be more excited and invested in it from the start. Start by doing research based on your budget, and then ask the kids what they think about the short list of places to stay or places to visit.
Find The Best Places For Families
When looking for a hotel for your family, check to see if it has the amenities you need. For example, if you want to be close to your kids at all times, book rooms that connect. Also, check out the kid's club and see if there are any kid-friendly restaurants.
Before you go, it's best to do a lot of research so you don't end up disappointed or having trouble. A number of accessible or disabled holidays are available, so make sure you find the right facilities for you and your family.
Make You Look Into Things
The key to a perfect family vacation is to make sure that both the kids and the adults are happy. You need to do a lot of research to find places that offer something for everyone on the trip, not just one or two people.
Find a good balance between kids' clubs and activities and trips out to relax and eat well. Think carefully about whether you want a longer or shorter trip, and get any vaccinations you need. You should also look at things like the best beaches in Italy and how busy a place is during the summer.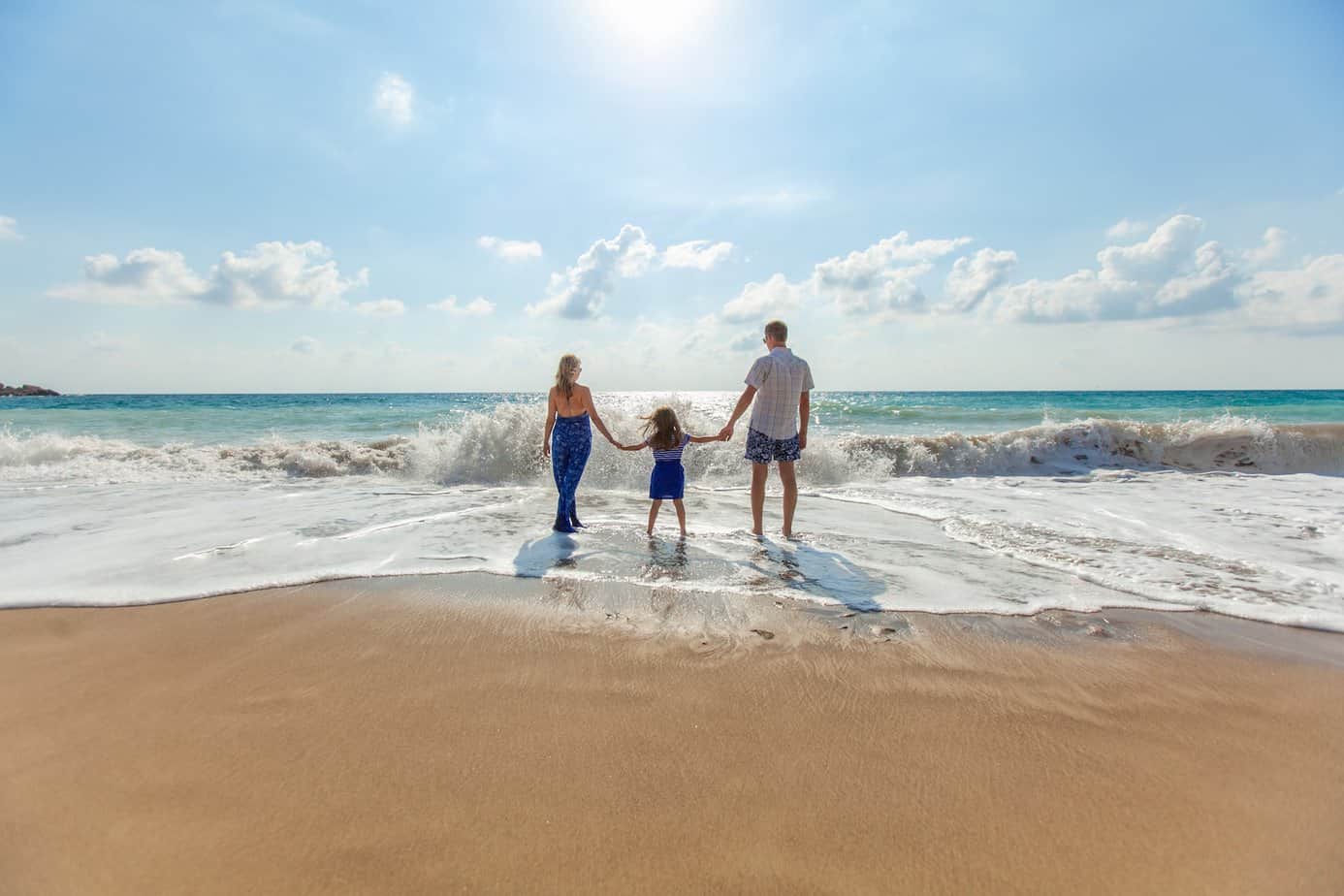 Get On Top Of Packing
When you travel with your family, you have a lot to do, so worrying about how much luggage you can bring and what you can't bring will only ruin the start of your trip. Before you go on a trip, make sure you know what your airline's rules are about the size of your bags, electronics like tablets and game consoles, and liquids.
Check everything twice when you're packing so you don't waste time at the airport. If your suitcase goes missing, it might be a good idea to keep a few pieces of clothing in your carry-on, like swimwear and an extra outfit for the kids.
Consider Nap Times
If you're travelling with young kids, especially ones who haven't started school yet, try to plan your trip around when they sleep if you can. If your child usually takes a nap at a certain time, try to find a flight that leaves just before that time.
That way, they can still sleep and you can relax a bit more. Or, if you're booking a flight that will take a long time, think about adding a stopover to break up the trip and give your kids a chance to run around and get tired before the next leg of your trip.
Order Ahead And Plan Ahead
If your airline offers meals for kids, you should book them ahead of time to make sure they get something they'll like and that they'll be fed during the flight. Also, check to see if your airline has any movies or shows for kids. If they do, you won't need to bring as much entertainment with you.
If there's nothing good, make sure to bring enough to keep the kids busy: download movies to a tablet, bring a few colouring books or puzzles and don't forget their favourite toy or teddy bear to keep them company.
Get On Top Of Admin
Now that you've done your research, you and your family need to make sure you can travel. Before, children only needed to be listed on their mothers' passports. Now, even babies need to have their own passports. (If your child is under 16 and his or her name is on your passport, you should be fine.)
Start the application process early so that you have time to deal with possible delays. Get good insurance for your family trip while you're at it.
Be Prepared
Because they do not want to bring their child to an airport or put them on a plane, some parents wait until their child is 18 years old before departing the United Kingdom with their family. However, if you are prepared for whatever comes your way, you have nothing to worry about.
Bring them some food, some games, and some toys to keep them occupied until you arrive. You could play a different game with your child every half an hour, but this would depend on how focused and attentive they are. You could, for instance, have your child locate "landmarks" such as the correct ticket counter or the first aeroplane in the terminal.
When You're Out And About
When travelling to a foreign country, children may be exposed to new hazards, some of which include higher temperatures, more powerful tides, and swimming pools. When your child is near water, you should make sure they are well hydrated, covered in sunblock with a high SPF, and close by at all times.
It is important to keep in mind that children, and especially infants, should spend as much time as possible in the shade. It is not in their best interest to have a bedsheet draped over their cot in an effort to create shade because this will only serve to make them hotter.
Plan Your Time There
The vast majority of parents are aware that children require structure and boundaries or else they will engage in disruptive behaviour. Being spontaneous is not the same as having no plans for the next seven days. There is a fine line between the two. Make an effort to instil a sense of structure in your children by outlining a general plan for each day.
It might be as easy as spending two days at the pool and one day venturing out somewhere and then doing the same thing over and over again. Just remember to strike a healthy balance between unwinding and enjoying yourselves in the presence of your children.
This quick guide ought to be helpful to you as you plan your subsequent vacation with the entire family. Now is the best time to plan your trip, even if you won't be going until the following year. Do you have any additional recommendations that ought to be included? Put them in the appropriate section for comments, please.