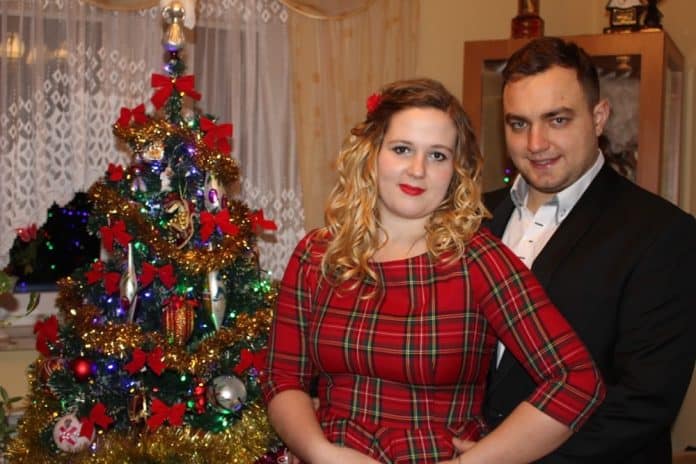 Poland Christmas Traditions
We really think Polish Christmas is the most wonderful time of the year, and we can't imagine being anywhere else than in Poland at Christmas. It's our home, our beautiful country and the place where our families live. When we spend Christmas in Poland traditions play an important part, so let's explore some of them. We wish you a Merry Chistmas Poland, along with the rest of the world!
A few days ago we visited Lapland, the home of Santa Claus. Is there any better place to be during this season than the country where the father of Christmas is from? We've been all around the world, but we still think that there is no better place to be than in Poland at Christmas :). When it comes to Christmas traditions Poland is our favorite place to be.
This year, we are spending Christmas Eve at Patryk's parents' house. After Wieczerza Wigilijna (Christmas Eve Supper) we are going to Karolina's parents' place (it's more than 6 hours of driving, so it's going to be a LONG night) to spend the remainder of our Christmas Eve in Poland.
Today, we want to tell you about Polish Christmas. Our customs are special and different from most countries in the world. From ornaments to carolling, Christmas tradition in Poland is creative and full of life. So… shall we begin? 🙂
Christmas Eve
When we spend Christmas in Poland traditions vary slightly according to the family, so Christmas Eve is different for every household. My (Karolina's) family believes that the way you spend your Christmas Eve determines your whole year.
So we are trying to be calm, relaxed, not fight with each other and of course… go shopping! If you spend money on Christmas Eve, you'll do it all year (–> you will be wealthy enough).
In Patryk's house, Christmas Eve is a normal day until the evening. Christmas starts when it's dark outside. For practically the whole year, we dream of Poland Christmas dinner, so this is our chance to feast to our hearts' content!
Christmas Eve Supper
The most important thing during the whole day is Wieczerza Wigilijna (Christmas Eve Supper). It begins when the first star appears in the sky. We're hungry, so we look for the star!
Have you ever tried Christmas food in Poland? It's so delicious. All of the dishes are handmade and completely satisfying. We highly recommend Poland food for Christmas, but that means that you might have to come here!
Preparing the Meal
According to Polish Christmas tradition, we should have 12 dishes during the supper (it brings luck for each of the months in the upcoming year). Everybody should try everything. The most common meals are pierogi (dumplings), barszcz z uszkami (bortsch with little mushroom dumplings) and of course fish (carp).
It's hard to find Poland Christmas food anywhere else in the world, so we don't have a problem filling our tummies!
Time at the Table
It's Polish Christmas custom to leave one free table setting for an unexpected guest.
[thrive_leads id='17883′]
Spending traditional Christmas in Poland means that at the beginning we pray and share the Christmas wafer (little flat bread) with every member of our family. We love food and we love sharing, so we have to admit that this is one of our favorite Poland Christmas traditions.
Usually, there are more than 15 people at Wieczerza Wigilijna (Christmas Supper) so it takes some time until everybody wishes every single one of family member Merry Christmas. All wishes are personal. It's the time when we say sorry for our mistakes and say thank you for everything that was good.
The Christmas wafer is something unique to Poland, Lithuania and Slovakia. Read more about it here. Christmas dinner in Poland really can't be matched.
Polish people don't eat meat and aren't supposed to drink alcohol on Christmas Eve. It's our custom to fast all day and start eating in the evening. When we spend Christmas in Poland food takes on so much more meaning in the evening because we have lived without it for a whole day!
We always put some hay under the tablecloth to commemorate the birth of Christ in the stable. When we spend Christmas in Poland traditions are paramount, so it's important for us to remember the origins of Chistmas and not only think of presents… which we will unwrap next!
Unwrapping Gifts
After Wieczerza Wigilijna, one of our Poland Christmas traditions is to spend time unpacking gifts that we find under the Christmas tree. When it comes to Christmas traditions Poland is sometimes similiar to other countries, so most people around the world that celebrate Christmas are probably familiar with this tradition!
While we are unwrapping our presents, we love to admire the Poland Christmas ornaments decorating the tree! They are often handmade and feature artwork native to our country. Have you ever seen Christmas ornaments from Poland?
While we love all Christmas ornaments Poland is particularly well-known for the artistic flair that we put in crafting our ornaments, which are always so colorful. We decorate the tree earlier in the season like most of the rest of the world, but in Poland Christmas traditions take on new life with our special ornaments on the tree.
Mass
Let's fast foward to the last hour of our Poland Christmas Eve. It's almost Christmas! In keeping with Christmas traditions in Poland, most Poles go to midnight mass (Pasterka). It lasts at least 1,5 hour.
After the mass, young people play pranks on their neighbors by taking off gates from their hinges. Being in Poland at Christmas isn't just serious, it also involves a lot of fun and games! Merry Christmas Poland!
We believe Christmas Eve is the best day of the whole year. It's a magical day… some Poles even say that animals can speak at Wigilia :). Did we mention that when it comes to Christmas food Poland is incredible?
Christmas Day
On Christmas Day, we go to mass and enjoy spending time with our family. When we spend Christmas in Poland traditions often center around food, so we spend time eating and enjoying our new gifts on this most wonderful day!
Boxing Day
The same thing goes for Boxing Day, which is the second day of Polish Christmas. Nobody works and we all spend time with our families. When it comes to Christmas traditions Poland is the best (we think)!
In the evening, young people usually hang out and party! We have so much fun… we will spend next year's Christmas Poland for sure!
In case you're interested in Polish holidays but don't love the cold, go here to find out about our other holidays we celebrate all throughout the year. Whatever the case, Merry Christmas Poland!
Disclosure: Yay for transparency! Some of the links in the article are affiliate, which means that if you book something by clicking on them, we will get a small commission with no extra cost to you. Your support helps this blog going.