Romantic Things To Do In Liverpool For Couples (+3 Days Itinerary)
United Kingdom is an amazing place for people of all ages to visit and stay. Everyone I've known keeps coming back to this wonderful place during their holidays or vacations because of its attraction sites and amenities.
I have lived in the UK for a while now and I'm not planning to leave anytime soon. The first thing the UK is popular for is the Royal Family. Who doesn't love knowing more about the Royal Family? I enjoy reading the stories and worshipping our queen. I love the Royal Family. As a visitor, the royal palace is on the great things you should see during your stay.
Secondly, the UK is rich in history. Most of the legends who did so much for the world came from England such as Robin Hood and King Arthur. There are also many historic buildings all over the country. Majority of the top respected writers and poets in the world came from England and Venice. A good example is William Shakespeare.
Third, the architecture in England cannot be found in any other place in the world. I love brick houses, churches, and universities. British architecture is something to be admired. Last, the majority of famous music bands in the world are English. You've probably heard of Coldplay, Oasis, Keane and Natasha Bedingfield to name a few.
After visiting the UK, you will always have a reason to come back. It could be the delicious British dishes or the easy access to everything you need. It's not easy to create a perfect itinerary for Liverpool because I know what this place has to offer. 3 days is just not enough to see all the amazing things here.
With this 3 days Liverpool itinerary, you will have time to walk, get tired and relax. The main aim of traveling is not running around Liverpool but to understand and feel your destination. There are a lot of fun things to do in Liverpool for adults. Let's get started!
A Few Facts About Liverpool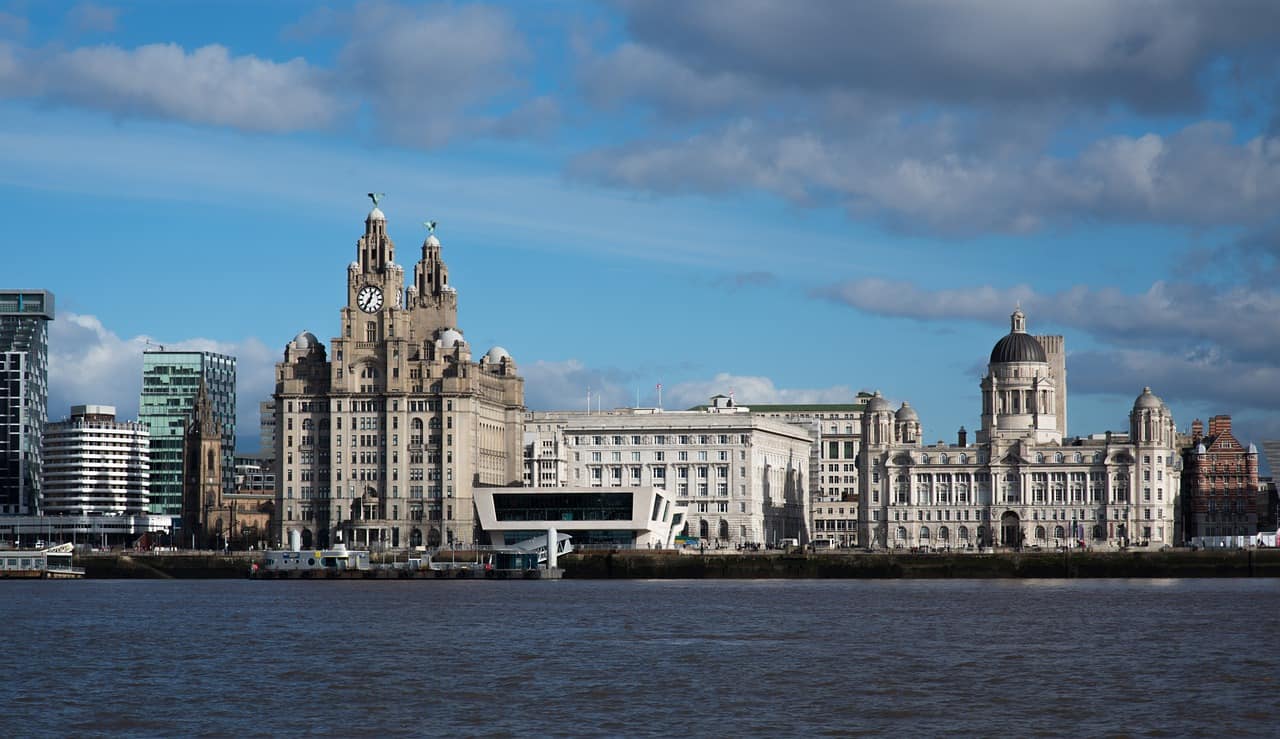 Before discussing the romantic things to do in Liverpool, it's best for you to know some tips about this amazing city to avoid inconveniences in the long run.
Tipping is quite common in restaurants. It would be best to leave 10% of the bill if the restaurant does not charge you a service fee.
Liverpool is quite compact. This means that most major attraction sites we will discuss here are within walking distance.
You can move around the city using buses and trains conveniently

Liverpool is an informal city during daytime. If you are planning to get into the nightlife, you should dress up well.
How To Get To Liverpool?
You need to start planning for your romantic holiday early enough. Booking your flight as soon as possible will help avoid inconveniences when traveling. There are many things to do in Liverpool for couples. As the popular saying goes, failing to plan is planning to fail. Look for a good hotel to spend your night. You should also do this early enough to avoid inconveniences. Let's find out the interesting things you'll see and do on day one!
Day 1 of 3 Days Liverpool Itinerary
Traveling on a budget? Buy Liverpool Pass to save money on the entrance fees and tours.
Museum of Liverpool
This wonderful museum showcases Liverpool's amazing contribution to music, sports, and history in general. There is always something for you and your loved one to enjoy here. The museum of Liverpool will not charge you to enter. If the day is sunny and clear, the top floor offers a great view of the River Mersey. Also, there are plenty of materials to keep children entertained if you decide to travel with them.
How much time do you need for sightseeing?
One or two hours.
Royal Liver Destination
This awesome building is the best place for your first day in Liverpool. It was completed in 1911. And it was one of the tallest buildings in the world. You will see it sitting on top of the building clearly. Also, remember to check out the neighboring buildings namely the Port of Liverpool buildings and the Cunard Building.
These three put together to create the famous waterfront skyline. If you and your loved one are art, architecture and history lovers, the Royal Liver Destination is a must-see. Going there is definitely one of the fun things to do in Liverpool for couples.
How much time do you need for sightseeing?
Less than an hour.
Tate Liverpool
The Tate is one of the most intimate galleries in Liverpool where you can get close and personal with some of the biggest names in the world of art. You will not be charged to enter the gallery however; some special exhibits might cost you something.
Exhibits normally change regularly therefore, it's important to check online to have an idea of what will be displayed. There are several small shops and cafés for tea and coffee drinkers within the art gallery.
How much time do you need for sightseeing?
One or two hours.
Royal Albert Dock Liverpool
The beautiful old warehouses and docks are home to several restaurants, museums, shops, and exhibitions. The beautiful complex is made up of the largest group of Grade 1 buildings that are listed in the UK. At this destination, you'll find a visitor's center in the Anchor court which provides information and maps about Liverpool.
These docks are home to the Beatles story, Liverpool Maritime Museum, and the Tate Modern Art Gallery. Hundreds of events take place in this location. Checking the events online and comparing with your visiting dates is a great thing to do. The Royal Albert Dock has some of the most romantic restaurants in Liverpool. You should definitely have your lunch here before proceeding to the next destination.
Interested to know more about the Beatles story in Liverpool? Check out this awesome Beatles tour!
How much time do you need for sightseeing?
One or two hours.
Matthew Street
This is a very lively street with some of Liverpool romantic restaurants and bars. In fact, visiting this street is one of the best things for couples to do in Liverpool. You will get to listen to Liverpool's amazing music. This is one of the best places relax and have fun with your loved one through the night.
When you arrive at this destination, remember to look at the Wall of Fame which is Liverpool's monumental role in music. Liverpool is one of the cities that have produced most single hits in the world. You should also stop for a drink at the Grapes Pub and see where the Beatles used to drink; the Cavern Club. If you want to get the most of this place, book Matthew Street walk tour.
How much time do you need for sightseeing?
Two or three hours.
The Cavern Club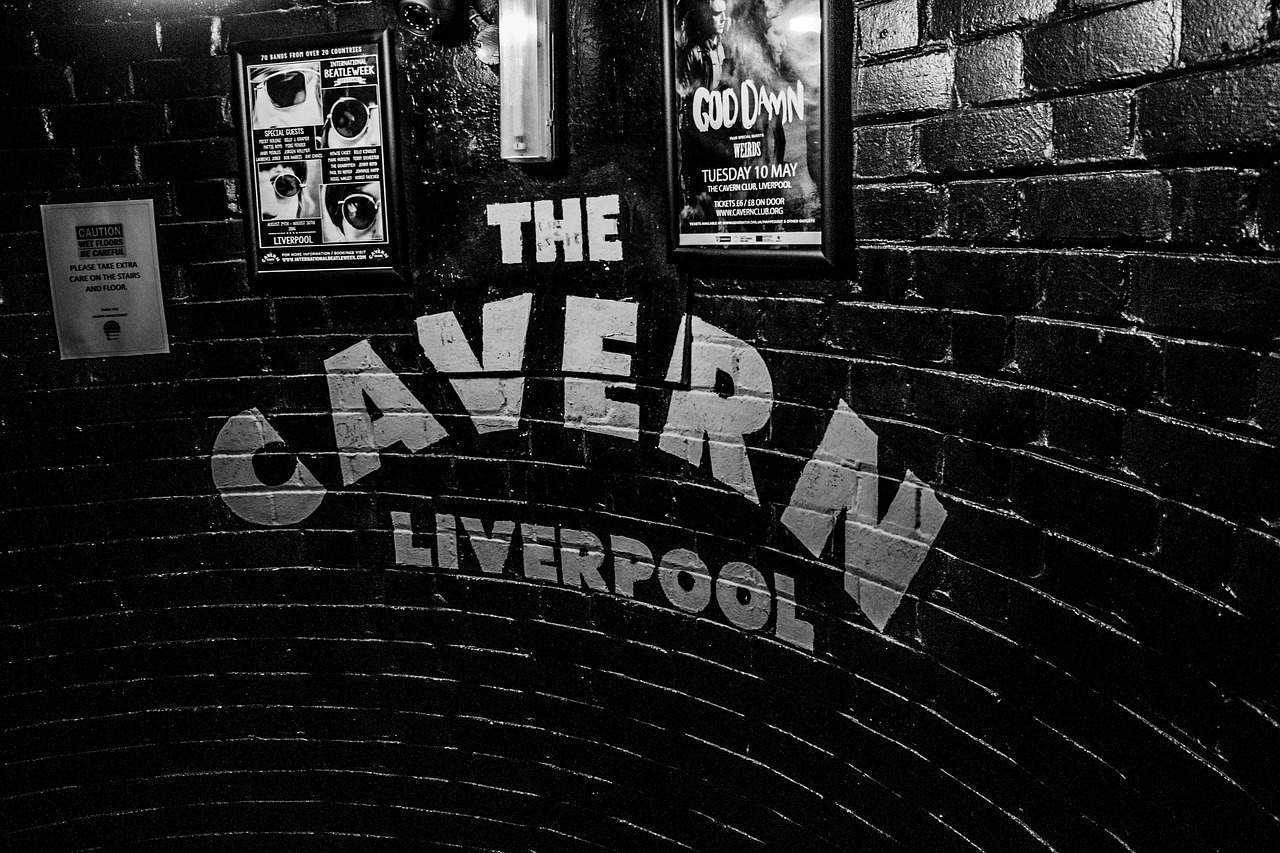 This is where the Beatles came from. It is an underground bar that was very active back in the 1960s when the Beatles used to sing. Since then, other famous bands and singers have visited this bar and even performed thus leaving their mark on the club.
A number of local bands play music here every single day. And that's why you should stay here for a gig. You can enter the club anytime you want with your loved to have a look. However, drinks will only be served to people who are above the age of 18. Lucky you if you have passed the test. You can also take pictures with the sculpture of John Lennon which is outside Cavern Club.
After having a couple of drinks, you should head back to your hotel if you had booked for three days. The buses and trains in Liverpool offer great services. You can also walk if you still have the energy. Liverpool is not as complicated as most cities in the world. You can also choose one of the luxury hotels in Liverpool city centre here.
How much time do you need for sightseeing?
One to two hours
Day 2 of 3 Days Liverpool Itinerary
Bombed Out Church
St Luke's which is popularly known as the bombed-out church was destroyed during World War II. It has no ceiling and plants are growing inside. You and your loved one can find tranquility in the city center there.
It also serves as a memorial to the people who lost their lives during the world war. The Bombed Out Church is definitely a great place to start your second day in Liverpool. To enter the church, you have to donate a few pounds. This place is usually used as a theater and art exhibitions center. If you love art, history, and peace of mind, this is the ideal place for you to start your day.
How much time do you need for sightseeing?
Less than an hour.
St George's Hall
It was built back in the 1800s and it is among the finest examples of classical and beautiful architecture in the country. You'll find a tourist information center inside the building to help you understand more about this building. With several cafés and small shops inside, this is the ideal place to stop for tea or coffee.
How much time do you need for sightseeing?
Less than an hour.
World Museum
This museum has five fascinating and different exhibitions floors. You and your loved one will find something to keep you entertained in this museum. Some of these things include a planetarium, aquarium and Anglo-Saxon treasures to name a few.
This museum does not charge entry fees thus making it one of the best places in Liverpool for couple. It also has some of the most romantic restaurants in Liverpool. The World Museum is one of the best spots in Liverpool to hide out on a chilly or rainy day.
How much time do you need for sightseeing?
One to two hours.
Liverpool Cathedral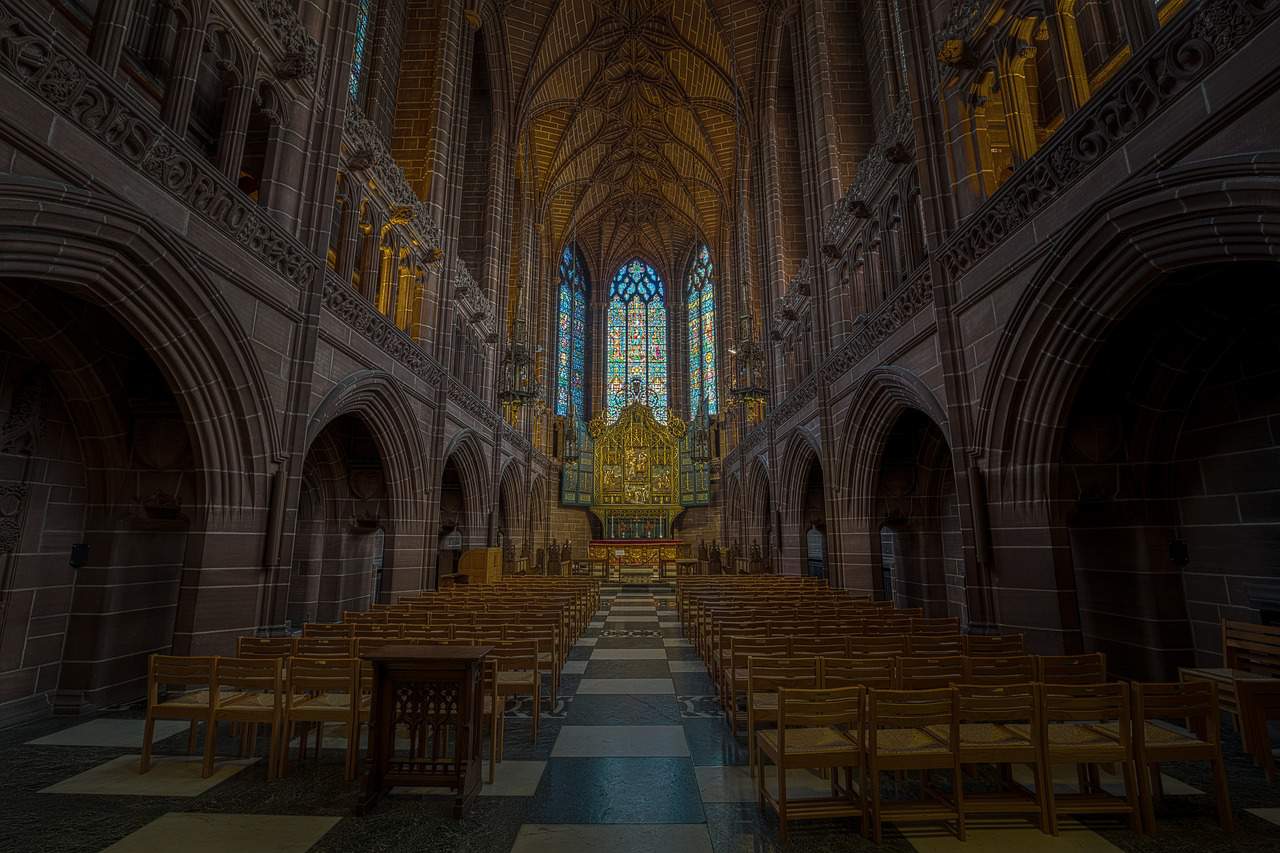 The Anglican Cathedral is the fifth largest across the globe and the largest in the United Kingdom. This destination is definitely worth your time in Liverpool.
This destination is ideal for couples seeking peace and architecture lovers. Tea and coffee lovers will have a wonderful time in the small café in the cathedral. It's also a nice spot for cool dates in Liverpool During the summer season, accessing the towers by lift or stairs will give you a breathtaking panoramic view of the entire city.
How much time do you need for sightseeing?
Less than one hour.
Day 3 of 3 Days Liverpool Itinerary
Croxteth Hall And Country Park
Over the years, Croxteth Hall has been home to the oldest section of the house that was built back in 1585. The Edwardian Manor House is currently a stately home that is open to the public. It is located in a beautiful country park making it one of the best places to go in Liverpool for couples. The five-hundred-acre natural reserve is definitely a worthy place to visit together with your loved ones.
You will be charged a small entrance fee, however; discounts are available if you want to visit the gardens and the hall. You should also visit the botanical glasshouses located in the garden. Also, the Old Ring Café provides a variety of cold and hot meals. You should not wonder where to go on a date in Liverpool in such a destination.
How much time do you need for sightseeing?
Two to three hours.
The Wheel of Liverpool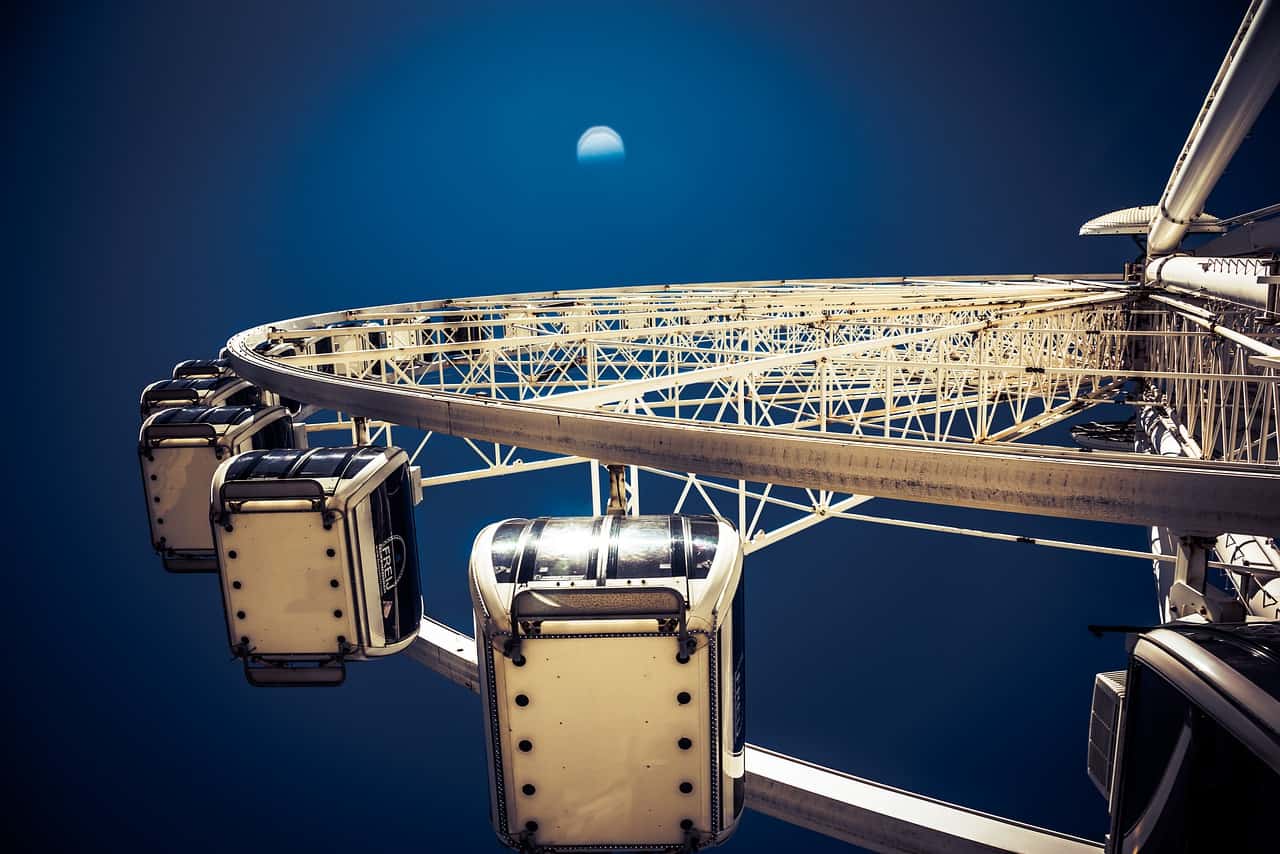 The wheel will allow you to take panoramic photos of the entire city while enjoying yourself together with your loved one. The view is amazing both during the day and night. You may also receive a VIP reception which includes a glass of champagne. This is in fact, the best way to end your three-day tour in Liverpool.
How much time do you need for sightseeing?
One hour.
Anfield LFC Stadium
If you don't know, this is the home Liverpool Football Club. If you've been dreaming to visit this stadium, now is the best time. Even if you are not a Liverpool fan, you can visit Goodison Park which is home to Everton. You can choose to take a guided tour of the stadium.
You'll also find a museum inside which is dedicated to Liverpool Football Club. You can catch the game by purchasing tickets from the Box Office or any other trusted website. You should avoid purchasing tickets outside the stadium because they are highly likely to be fake.
How much time do you need for sightseeing?
One to two hours.
Conclusion
Going for a holiday or vacation as a couple is one of the best experiences you can ever have. Liverpool is a great city and an attraction site for tourists due to its dynamicity and richness in history. Once you land in Liverpool, you'll never want to leave.
You will improve your experience in Liverpool by visiting all the destinations discussed above during your visit. Start making plans early and enjoy your travel.
Pin For Later:
Author:
Michael Gorman is high skilled freelance writer and proofreader from UK who currently works at custom essays service and best essay writer. Being interested in everyday development, he writes various blog posts for best dissertation help and discovers new aspects of human existing every day. You can reach out to him on Facebook or check his Twitter.