Singapore is an amazing place, so different from all the other southeast Asian countries like Vietnam, Thailand, Malaysia, Myanmar or the Philippines. It is actually more similar to American cities like New York. Just think about it… the city built on the ground with no natural resources, on a tiny spot of land with nothing but great ideas must be different from everything else.
Singapore is unique on a global scale! Keep on reading to discover the most amazing Singapore facts.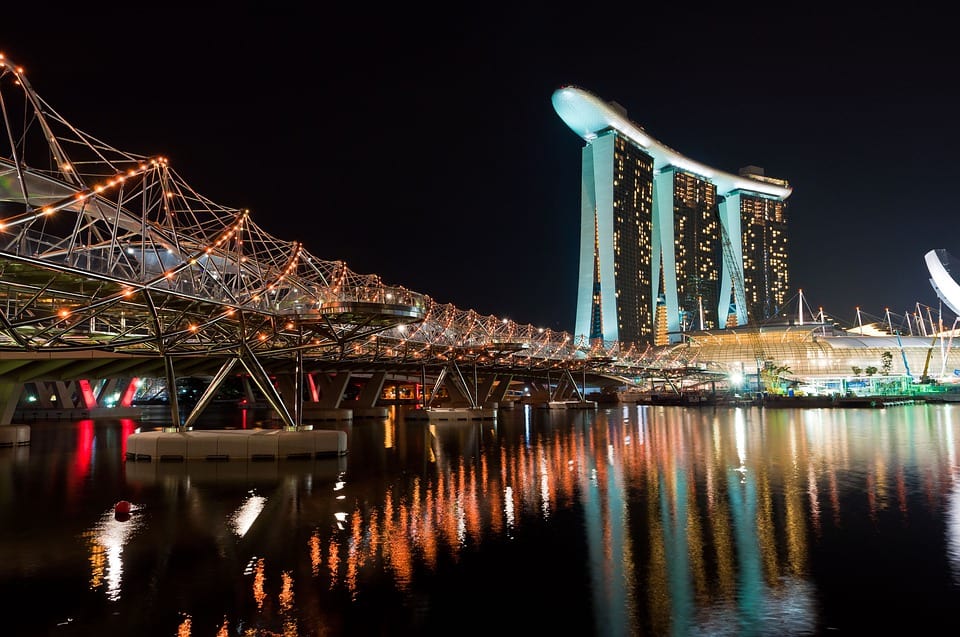 You Shouldn't Buy Chewing Gum In Singapore
One of the interesting facts of Singapore is that yeah, this Singaporean law is one of the funniest we have ever heard of. Chewing gum (except dental and nicotine gums) is officially forbidden in Singapore.
You won't find a chewing gum in any store. Only a doctor can prescribe it to you! Why does Singapore have such a weird law? It is all about cleanliness. The government's main goal is to keep the country clean, and we all know how many people throw the chewing gum on the street, without thinking about how disgusting it is. So no chewing gum!
It's also not allowed to eat and drink on public transportation (buses and MRT). This is for the sake of cleanliness again. With so much good food sold across the country, it might be hard to resist, but you wouldn't want to get a fine!
Singapore Is The Only Island City-State In The World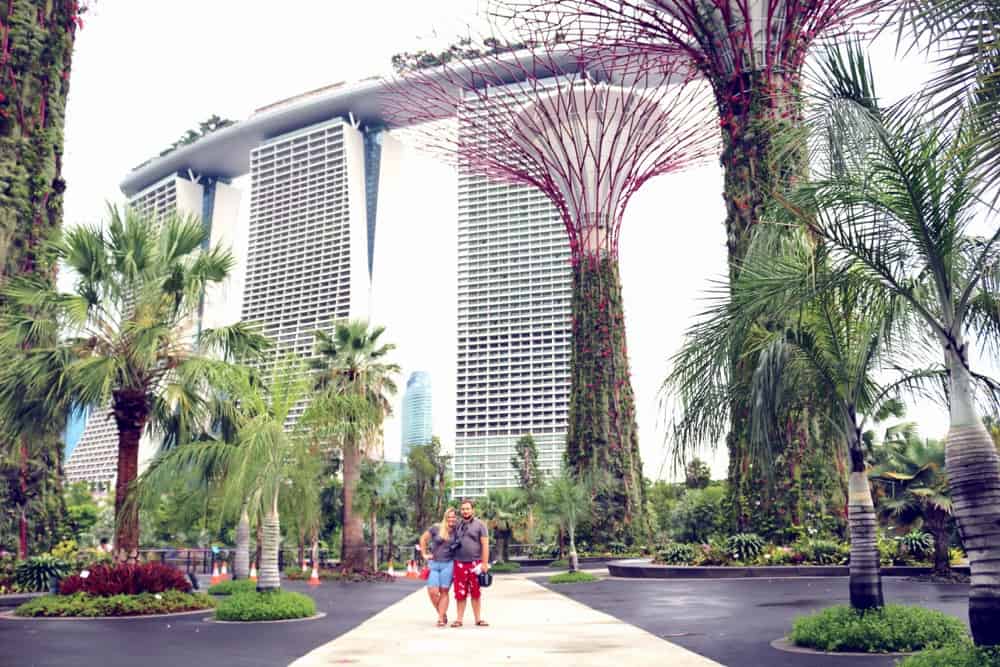 This is one of the coolest facts of Singapore. There are only two surviving city-states in the world, Monaco, the Vatican, and Singapore. But Singapore is the only one situated on an island (and 62 small islets).
What's more interesting, Singapore is a really small country, but it's not the smallest on Earth.
The Most Famous Hotel In South East Asia Is Situated In Singapore
One of the cool facts about Singapore is the next one! If you have ever been to South East Asia, or at least read something about this area of the world, you must have heard of the Marina Bay Sands. This is the most famous hotel not only in Singapore but also in the whole ASEAN.
What's special about this place? First of all- the architecture. The Marina Bay Sands consists of the three buildings and a huge boat-shaped roof on top of them. See the pic of the buildings above with the boat above us? Isn't that architecture impressive?
Secondly- an infinity pool is situated on the rooftop and it is considered one of the best in the world. Last but not least among the interesting Singapore facts about this hotel- events. A lot of major events happen in this hotel! The grand final of Asia Got Talent show is just one example.
You can read the detailed review of Marina Bay Sands and other hotels in Singapore here.
Singapore Was A Malaysian City In The Past
Interesting facts about Singapore: The History of the City-StateOne of the very interesting facts about Singapore is that some people still don't realize that Singapore is not only a city but also a country. When talking with other people, we often hear that they thought Singapore is just another Malaysian city like Kuala Lumpur.
It is not anymore, although these countries are connected to each other. Some Malaysian people go to Singapore to work and earn money. And Singaporean people visit Malaysia very often during their free time (like weekends).
The best among the unknown Singapore interesting facts here is that Singapore was a part of Malaysia till 1965 when it was thrown out of Malaysia by a democratic vote.
Singapore Is A New Country
One of the great facts about Singapore is that when we were in Singapore in 2015, Singapore was just celebrating the 50th anniversary of its existence. It became independent from Malaysia in 1965.
Another of the interesting Singapore facts worth mentioning is that through the years, Singapore was also a territory of Japan and Great Britain.
It's forbidden To Build Tall Buildings In Singapore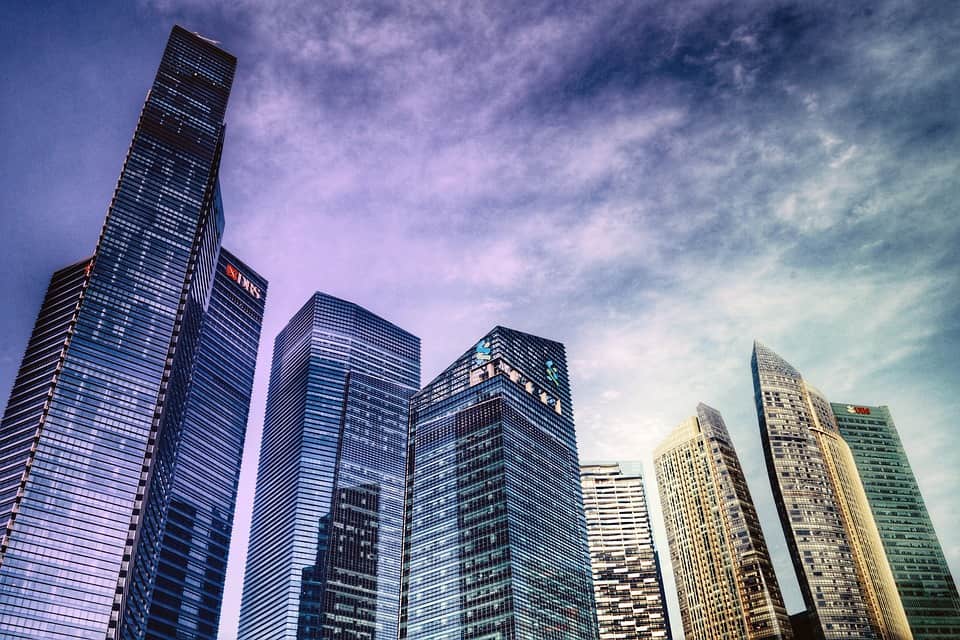 One of the interesting facts on Singapore is that although there are 64 skyscrapers right now in Singapore, it is forbidden to build buildings higher than 280 meters (919 ft).
Why? Because it is a small country and the military base called Paya Lebar Air Base is situated really close to the central business district. High buildings could be big trouble for the planes, and that's why the law regulates their height.
Singapore Is Home to the World's Favorite Airport
Here's another interesting fact: Changi Airport has been voted the World's Best Airport eight years in a row! This is no surprise to anyone who's been there. Fancy a swim or relaxing soak? You can watch planes take off from the rooftop pool and jacuzzi. Need to stretch your legs? Take a stroll amongst hundreds of flowers in the Sunflower Garden. Want to see something spectacular? Visit the Rain Vortex, a gorgeous green space featuring the world's tallest indoor waterfall.
It's so good, some people treat the airport as a destination in itself! If you're thinking about traveling to Singapore, you may want to schedule a few extra hours to enjoy Changi when you arrive and depart. You might even hope that your flight gets delayed.
The Symbol Of Singapore Is The Lion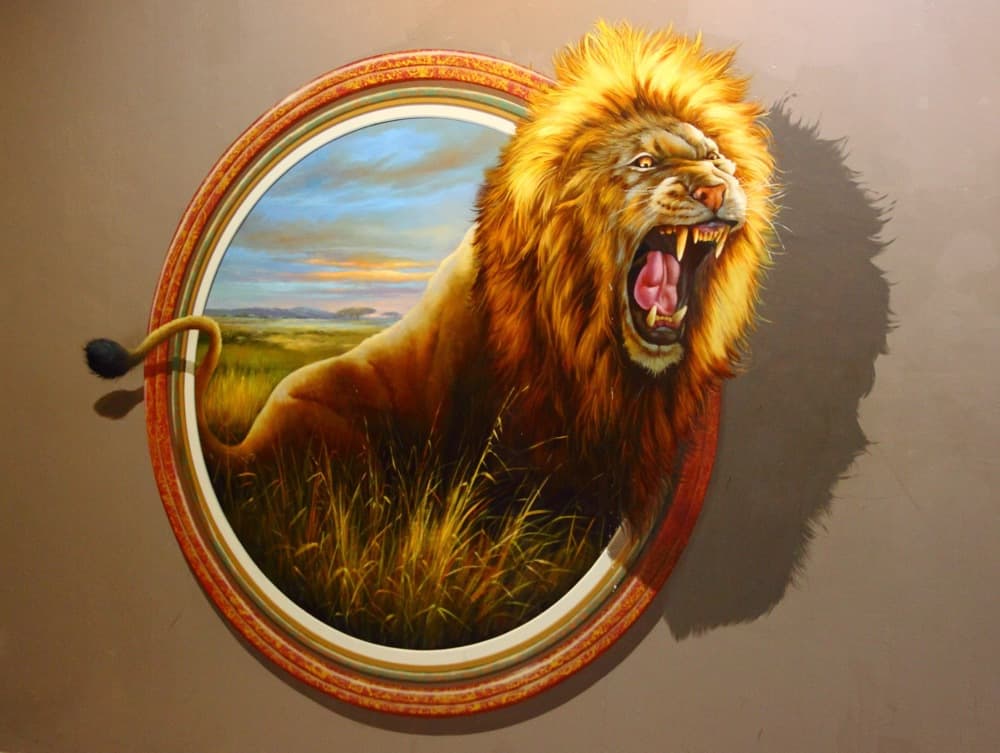 Singha means lion in the Malay language, that's why Singapore is also called The Lion City. The lion head is also the symbol of Singapore. It's funny because actually, no lion has ever lived in that area.
For the government of Singapore, it doesn't really matter. They say that a lion represents strength, excellence, and courage, and that's why it's the symbol of their country.
Singapore Is A Millionaire's City
It is almost unbelievable but one of every six Singaporean households has a fortune of more than US $1,000,000! And we are talking about disposable wealth here; meaning that property, businesses, cars, etc have not even been taken into count!
Singapore has the highest percentage of millionaires in the world. How awesome is that?
Singaporean People Speak Singlish
Some people think that Singlish (also known as the Singaporean English) isn't supposed to be spoken because it is not exquisite enough.
What is Singlish? It's the language spoken in many parts of Singapore that has a base of English but is blended in with words from many different languages, including Tamil, Malay, and Mandarin. What makes this one of the interesting Singapore facts is that even though the government discourages speaking Singlish in favor of English, some Singlish words such as "sinseh" and "lah" have been added to the online Oxford English Dictionary.
There's A Lake Inside A Singaporean Shopping Mall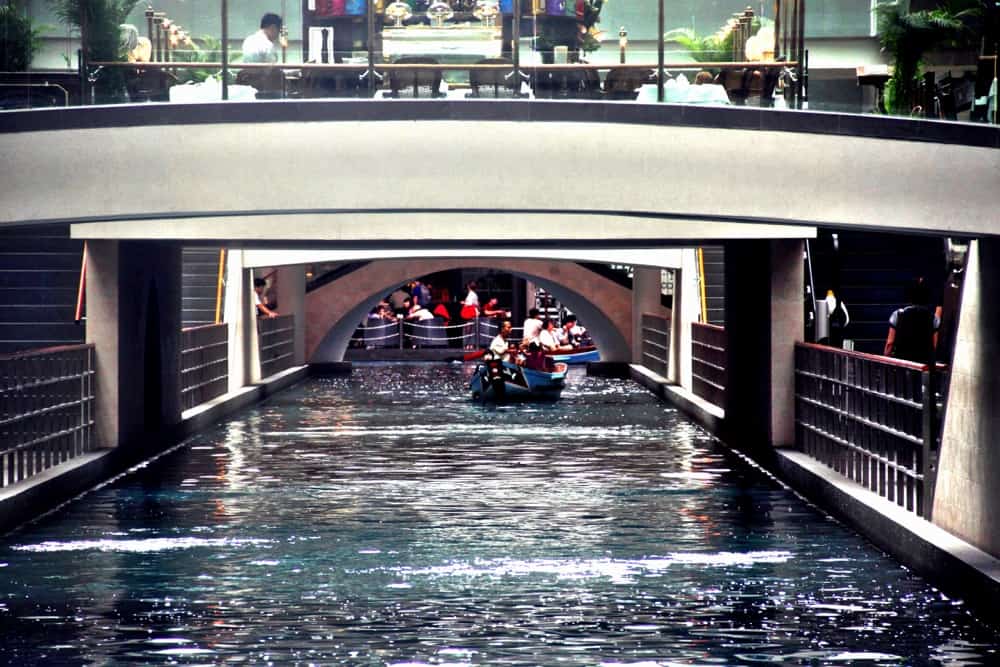 That's one of the facts of Singapore that was super interesting for us. Have you ever seen a lake and gondolas inside a shopping mall?
We did only once and it was in Singapore! More specifically, inside the Marina Bay Sands Shopping Mall.
We were really surprised when we saw it!
Singaporeans Are The Fastest Walkers
Singaporeans have the fastest walking speed, which is approximately 6.15km an hour. It could be related to their efficient and busy lifestyle.
The National Flag Displays Singaporean Ideals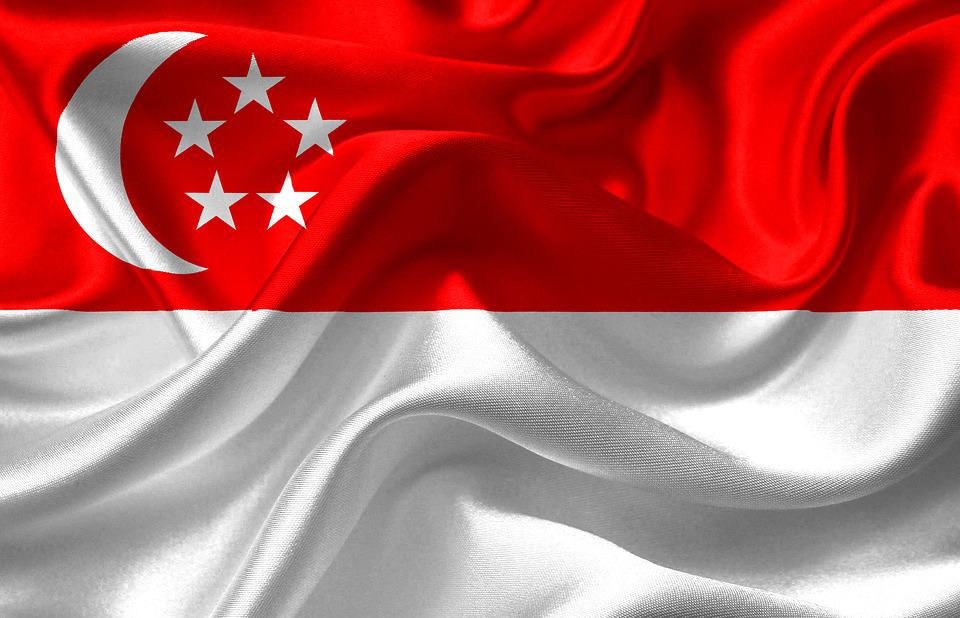 The national flag of Singapore is a symbol of the country's ideals. The white represents purity, while the red represents the brotherhood.
The moon represents a new country rising up, and the 5 stars represent the ideals of democracy, peace, progress, justice, and equality.
Singapore's National Stadium Beats Many Others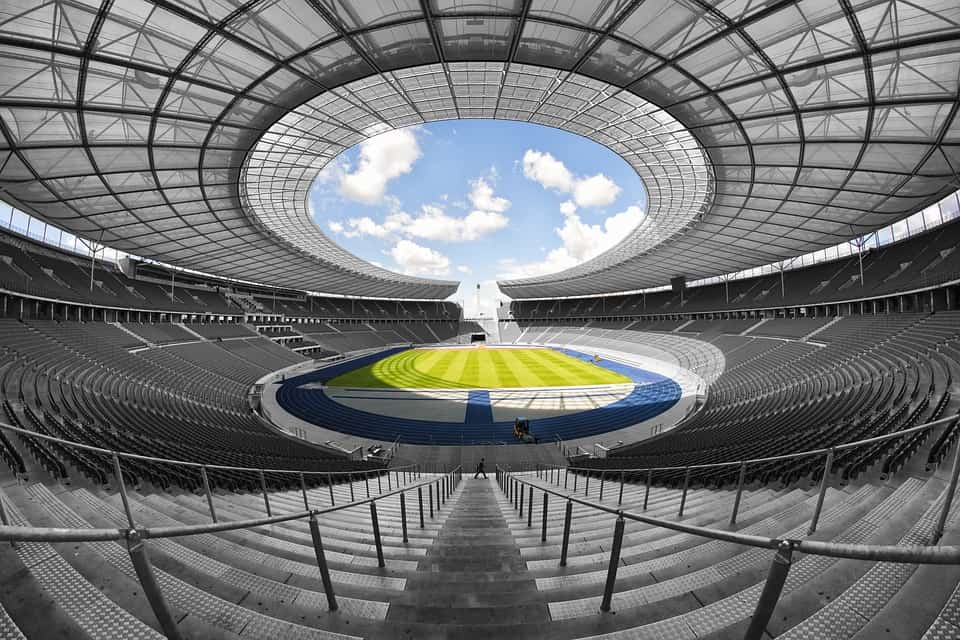 Singapore's National Stadium has the world's largest retractable roof which is 312 m in diameter.
The roof covers almost 95% of the stadium and protects over 55,000 people from the rain and the sun. But what takes this roof to the Singapore interesting facts list is this – the roof can also be used as a gigantic projector.
You Can't Pee in Singaporean Elevators
Singaporean elevators have urine detection devices.
They will lock you in if they detect the smell of kidney filtered water. So don't even try to pee in an elevator because it will lock you in till the police arrive.
Singapore Has The Hots For Russell Lee
Russell Lee, a popular Singaporean writer changed the Singaporean publishing market in 1989 when his first volume of True Singapore Ghost Stories was published.
Before this book, considering the size of the country and the population, all a book needed to do to become a bestseller was selling over 3000 copies. But Lee's book sold over 30,000 copies in 3 months. And since then, over 26 volumes of the book have sold over 1.5 million copies across the planet.
But one of the more interesting Singapore facts is that no one really knows who Russell Lee really is. Go to a book signing and you'll find every inch of him covered from head to toe. How's that for some mystery?
Singapore Has Its Own Version Of The Beckham Family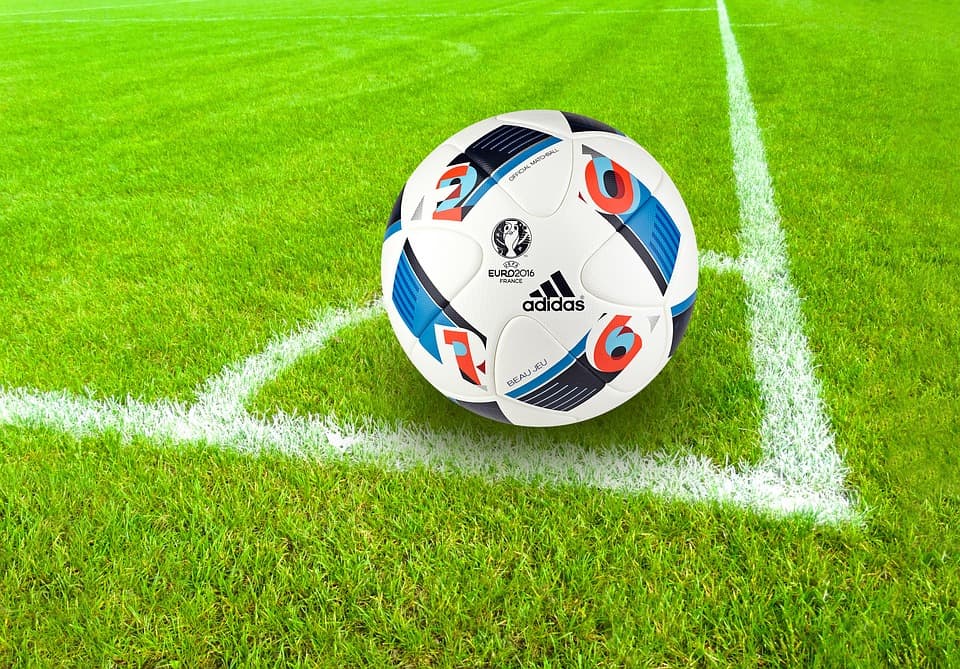 Why is this among the Singapore interesting facts and who are we talking about? Why Fandi Ahmed of course!
The captain of Singapore's National Football Team from 1993 to 1997, he was the first Singaporean to play in Europe. Famous for his talent, humility and love of the game, Fandi won 101 caps and scored 55 goals for Singapore. He's now the head coach of the team!
Bukit Timah Reserve Is Just 12 Km From The City Area
Established in 1883, Bukit Timah Nature Reserve was one of the first nature reserves to be created in Singapore and is located at its geographic center, just 12 km from the busy city center.
Covering over 163 hectares (400 acres), it was named after Singapore's highest hill, Bukit Timah Hil that stands at 163 m tall. In 2011, the nature reserve was declared an ASEAN Heritage Park and is home to over 840 species of flora and over 500 species of fauna.
Singapore Has The Only UNESCO Heritage Tropical Gardens In The World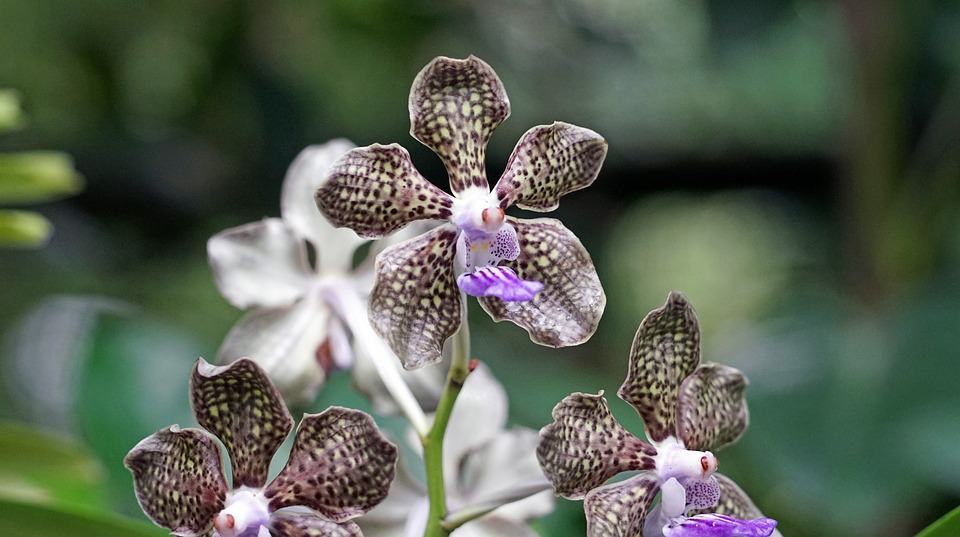 The 156-year old Singapore Botanic Gardens are the only tropical gardens listed on the UNESCO World Heritage list. And within this garden is the largest tropical orchid garden on the planet, the National Orchid Garden.
Other Top Singapore interesting Facts
Singapore consists of the main island plus 63 other islands.
The Youngest Person in the World to pass the GCE 'O' level exams was 7-year old Ainan Celeste Cawley, a Singaporean.
The flying fox, the world's largest bat is also found on the Singaporean island of Pulau Ubin.
The Papilionanthe Miss Joaquim, previously known as Vanda Miss Joaquim is the national flower of Singapore. It was an orchid crossbred by the Singapore-based Armenian horticulturist Agnes Joaquim.
Caning is a legal punishment in Singapore and is often used for drug addicts.
If you don't flush the public toilet after use, you'll be charged.
Singapore produces over 25% of the world's supply of ornamental fish.
The Merlion, half lion and half fish is Singapore's national icon.
One of the famous ghost towns in Michigan is also named Singapore.
When Singapore was under Japanese occupation years ago, it was called Syonan-to or Light of the South.
The longest human domino chain record according to the Guinness Book of World Records was set in Singapore on September 30, 2000. This domina chain was 4.2 km long and formed by 9,234 students.
Suntec City in Singapore is home to the world's largest fountain which costs USD 6 million to build.
Singapore's $1,000 has the national anthem in fine print on the back.
Boasting more corners than all the other F1 circuits, the Formula 1 Singapore Grand Prix was famous for holding the world's first Formula 1 Grand Prix.
Pin For Later:
Did you enjoy reading my post about fun Singapore facts? Let me know in the comment below!