Interesting Slovenia facts – fun facts you didn't know about Slovenia!
Slovenia is a small country located in western Europe. It covers 0,04% area of the world. We have spent almost a month in this beautiful land. It's one of our biggest travel discoveries in 2016. In this post we want to share with you Slovenia interesting facts.
Not only this country has an amazing nature but also other things that will make you fall in love with sLOVEnia right away!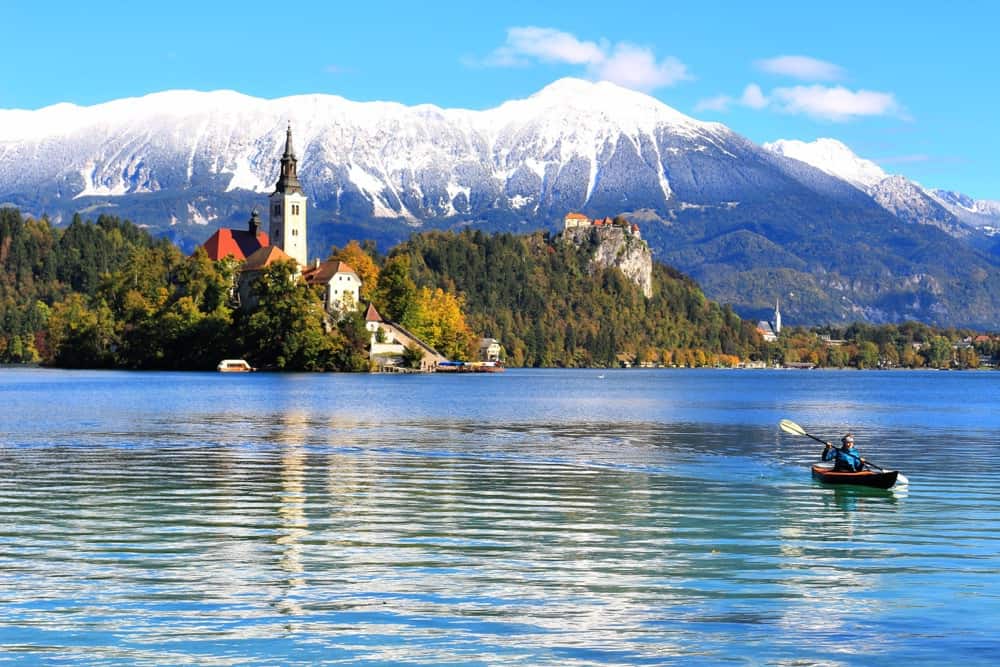 Interesting Slovenia facts #1
Three climat zones
The most beautiful thing about Slovenia is its nature. In a single day you can take a morning walk in an autumnal forest, bathe in the Adriatic in the afternoon, and go skiing in the evening. Slovenia combines the Alps, the Mediterranean, the Pannonian Plain and the Karst. It's honestly one of the most diversified countries we have been to in Europe! It's unbelievable that it is so small and has so much to offer.
Slovenia interesting facts #2
More than 10,000 caves
There are over ten thousand caves in Slovenia. If you want to visit them all (one cave every single day) it will take you almost three years. Unfortunately, most of them are closed for the public because of the safety reasons.
The most popular cave in Slovenia that is available for the tourists is Postojna Cave. It's a popular destination for a day trip from Ljubljana.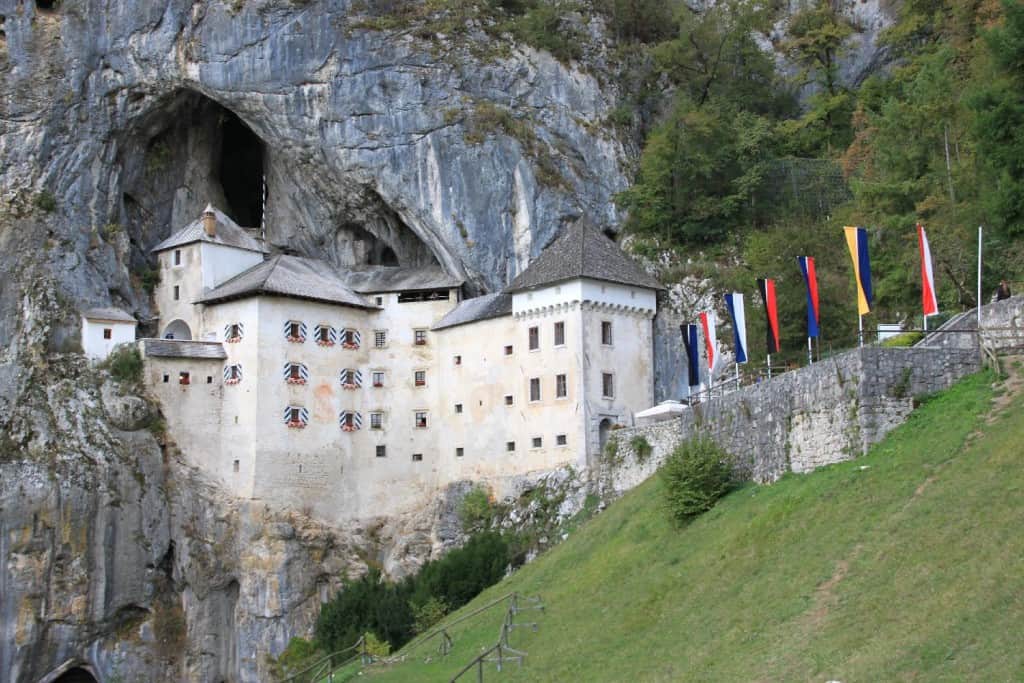 The Postojna Cave is the most visited cave in Europe and the only one in the world with a double-track railway. The Postojna Cave system is 20.6 km long, has many galleries, chambers and it's million years old.
The Vilenica cave in Slovenia is the oldest cave available for tourists in Europe. Tourists from around the world have been visiting it since 1633.
Interesting Slovenia facts #3
Lovely language
This is our favourite fact! sLOVEnia is the only country in the world that has LOVE in its name.
Ljubljana in local language is translates as "The loved one". How awesome is that?
Slovenia interesting facts #4
Delicious wine
In Slovenia 216 sq. kilometres of land is covered by vineyards.
The world's oldest vineyard (400 years old) is located in Maribor on the North East of Slovenia. The other famous wine region is Bela Krajina.
Interesting Slovenia facts #5
Beautiful nature
Slovenia has only 46 km of coastline – it has access to Adriatic sea that is a part of Mediterranean Sea. Slovenia borders with four countries: Italy, Austria, Hungary, and Croatia.
In the Strunjan Peninsula cliffs rises up from the sea to a height of 80 metres. It means that it's one of the highest cliffs in Europe.
The largest lake in Slovenia is Lake Bohinj.
There are still over 405 brown bears in Slovenia. It's the highest density of these animals in Europe.
Couples can still get married in the church on Bled Island. Tradition says that the groom must carry his bride up the 99 steps to ensure a long and happy marriage.
Slovenia interesting facts #6
Land of forest
About 9% of Slovenia are farmlands.
Half of Slovenia's total area is forest. Over 55% of the territory is covered by forest, which places Slovenia among 3 most forested countries in Europe.
Some of the scenes from The Chronicles of Narnia were filmed in Slovenian Soca Valley
Triglav National Park is one of the oldest National Parks in Europe. The first efforts to protect this area are dating back to 1906. Mount Triglav is the highest peak in Slovenia it rises to 2864 m.
Slovenia has more than 7,000 kilometres of hiking trails.
Slovenia interesting facts #7
Interesting places to visit
You can find Metelkova City in center of Ljubljana. It's an Autonomous Cultural Center – place where people are squatting.
You can pay to spend the night in a prison cell in Metelkova. The Celica Hostel in Ljubljana is a former political prison where you can sleep. We've been actually staying there and it was an amazing experience. You can read more about it here.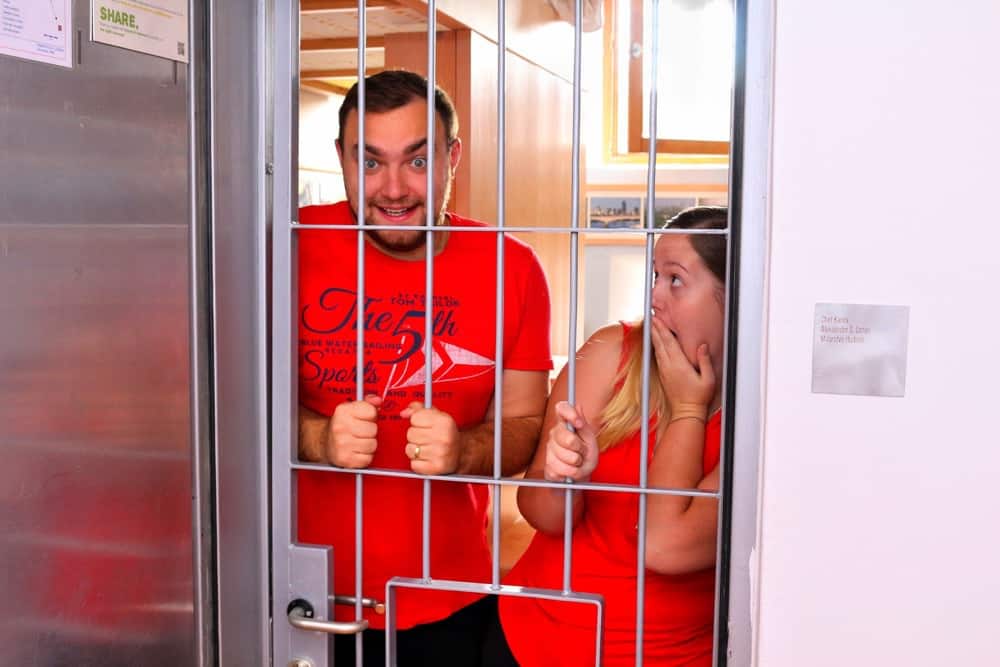 Interesting Slovenia facts #8
Oldest pharmacy in Europe
The Old Pharmacy in Olimje (located in the Municipality of Podčetrtek) is one of the oldest surviving monastic pharmacies in Europe.
Slovenia interesting facts #9
Tumultuous history
In 1918, the Slovenes joined the Serbs and Croats in forming a new multinational state, which was named Yugoslavia in 1929.
Slovenia will be celebrating its 26th birthday on June 25th 2017 after the country declared independence from Yugoslavia on June 25th 1991. Slovenia's War of Independence in 1991, also known as the Ten-Day War, was the first war in Europe since the Second World War.
Did you know these facts about Slovenia? Do you know any other interesting informations about this country? Share your thoughts in comment!
[thrive_leads id='16373′]