Spices in Thailand
Thailand is not only famous as the land of temples and museums but also as the land of flavors and spices. When traveling in Thailand you'll find that spices are common ingredients in Thai food. You'll find many Thai herbs and spices used in dishes all over the country, from restaurants to street food.
What Are Thai Spices?
Well, common Thai spices include a lot of local Thailand herbs that make their way into your plates. Thai condiments and spices create a blend of salty, sweet, sour and spicy tasting food that you'll just want more of.
What is Thai sauce?
Thai sauce is made with herbs and spices Thailand.
Let's get you acquainted with some of the sauces and spices in Thailand before you head there and start eating Thai food.
The Most Popular Spices of Thailand
Turmeric
This orange-colored root vegetable looks a lot like ginger. Although it's sometimes used raw, it's generally dried to a powder form and used for coloring in curries. Turmeric Thai kitchen dishes that are famous are grilled chicken or Thai yellow curry. What's more, turmeric or khamin also has antiseptic properties, so it's a great addition to any dish!
Green or Red Chili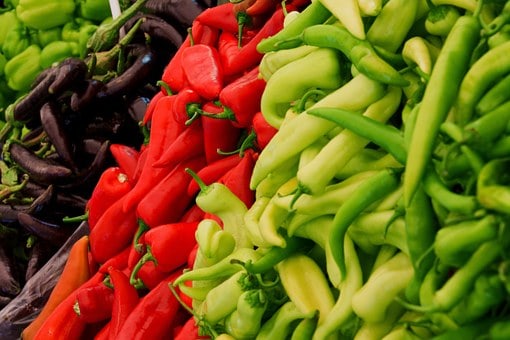 Yellow, red or green chilis are used with abandon to spice Thai food. Whether in whole form or as Thai chili powder, chilis or prik will find their way into every savory dish you eat.
Plus, chilis are supposed to stimulate blood circulation and fight colds and flu. Is all Thai food spicy? Well, most of it is. But you should find some less spicy Thai food if you go looking.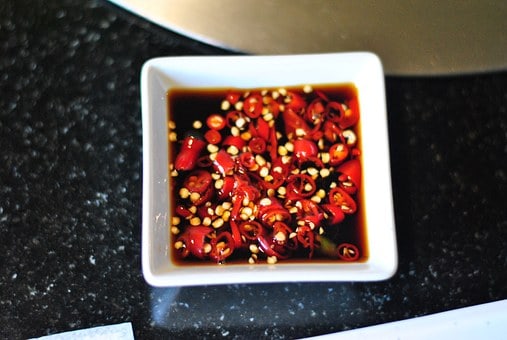 You'll find chilis in Thai soups and sauces too alongside sugar and vinegar. If you go shopping for Thai spices and herbs while on your trip here, make sure you grab some sauces too.
The famous sauces are the sweet Thai chili vinegar sauce and Thai chili garlic sauce. Prik Nam Pla or Thai sauce for fish with chilies is another famous Thai seasoning sauce that you can taste here or carry back home.
Lemon Grass
A type of grass lauded for its antifungal and antibacterial properties, lemongrass or takrai is used as a Thai seasoning ingredient.
Sometimes it's cut, sometimes just bruised and sometimes it's ground. You'll find this herb Thai used in the famous Tom Yum Kyung soup, a hot and sour soup that's usually made with shrimp.
Holy Basil and Sweet Basil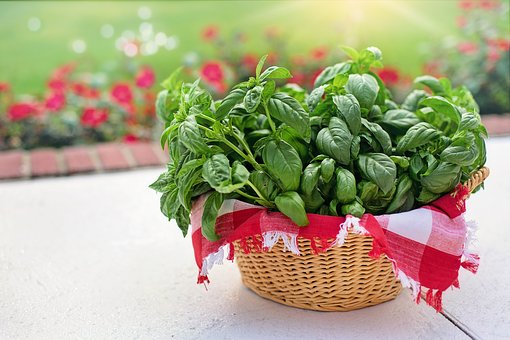 Both sweet basil and holy basil spice Thai cuisine. Sweet basil or horapa is often used as a vegetable too. While the kaprao or holy basil spice Thai is used in curries since it only releases its flavor when heated.
A famous dish made with holy basil is the phat kaphrao which is a stir fry of holy basil, pork, chicken, beef, seafood, and Thai chili fish sauce.
Cumin
Yira or cumin is often found in Thai brown sauce or other Thai cooking sauce that needs a heady aroma. Yira looks very much like fennel seeds but with a stronger flavor. You'll find it in the famous Gaaeng Jeen Juaan curry that also incorporates other spices like nutmeg, mace, clove, star anise, cinnamon to add flavor to the chicken and banana dish.
Mint and Coriander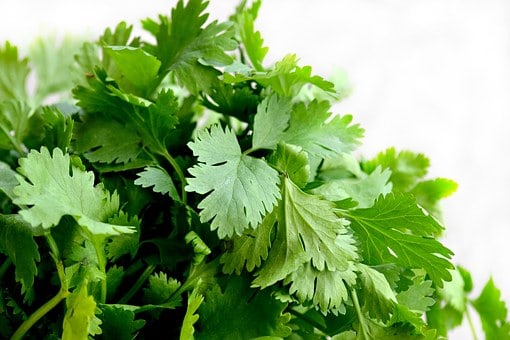 Mint and coriander are herbs Thai kitchen that you'll find added to your curries and sauces. You can't escape mint or coriander in Thailand, be it fresh or cooked.
Coriander or phak chee is so loved as herbs in Thailand that even the roots are used in curry pastes. They're thought to enhance the flavor more than the leaves.
Cinnamon
The bark of the Cassia tree, namely cinnamon or ob chuey is a familiar Thai flavour used to garnish sweet and savoury dishes.
Massaman curry is a rich Thai kitchen sauce that uses a mix of Thai flavors like cinnamon, anise, pineapple, and coconut milk to form a thick sweet Thai coconut sauce. Massaman curry is a must-try dish when you're visiting any part of Thailand.
Peanuts
Now peanuts are not really a spice; but they're often used in a crushed form in Thai curries to enhance and add flavor to dishes. They're also an oft used thickening agent. You might not see them on the list of ingredients of a dish, but they're there. Peanuts are also used in Thai cooking oil either on their own or separately. So if you're allergic to peanuts, best ask before you taste something.
If you're not allergic, you'll love the flavor they add. The tasty sauce that comes along with your chicken satay? That's peanut sauce too! The Mohng gaawn khaap gaaeo appetizers also use peanut crush in their sauce. Yummy!
You can find crushed peanuts on the table of every traditional Thai restaurant. It is always added to Pad Thai (the most famous Thai pasta). You can also add it to any other dish, like soup, rice, etc.
Garlic
To keep the vampires at bay, eat garlic all day! Okay, that sounded corny. But garlic or kratiam is an important ingredient in Thailand spicy food.
Chopped or smashed garlic is often fried with oil and added to Thai salad dressing fish sauce to intensify the spicy taste of Thai dishes. For a lighter flavor of garlic, try the spicy garlic Thai shrimp and for a stronger flavor try the Moo Manao pork dish.
Kaffir Lime
Often referred to as a Thai Lime, the Kaffir Lime or Makrut lime is often found in Thai dishes. That slightly sour taste that just makes you wish for more, that's the lime! Or makroot if you speak Thai!
You'll find it in Thai Lime curries or Thai chicken curries with coconut or chilies. The spicy Thai leaf is tasty too! You'll find them in curries, sauces, Thai seafood sauce, soups, and other dishes that will make your mouth water.
Nutmeg
Look Chantet or luk chan or nutmeg is a hard nut about half an inch thick. It is often scraped into Massaman curry or rice cakes like sesame seeds.
Cloves
Kanphlu or kaan phloo or cloves are the dried flowers of an antiseptic herb that are used in Thai cooking and add oodles of flavor in both sweet and savory dishes.
You'll find them used a lot in Thai coconut rice, or Massaman curry, or Jee Juan red curry. The sweet and spicy flavor of cloves is something you shouldn't miss while tasting food in Thailand!
Sesame Seeds
Black and white sesame seeds or nga are used in all types of Thai food dishes, from sweet to savory. They're popularly used in sweetened rice cakes, or stir-fried crab meat and even some Thai chicken salads.
Pandanus Leaf
Bai toei or bitoey or panadus leaf or pandan leaf are famously used in the sohm choon desserts made with mango, lychee, shallots, and peanuts.
Try to get a taste of this summer delight when you visit Thailand! Pandan leaves are sometimes used as a wrap while deep frying food. They're also used abundantly in catfish curry, beef penang curries or grilled prawn salads.
Pepper
Green and black pepper are some of the spices of Thailand that you can take back home with you. Often used to add zing to the dishes, Thai pepper sauce and Thai chili pepper sauce are great accompaniments for food ingredients Thailand.
Ginger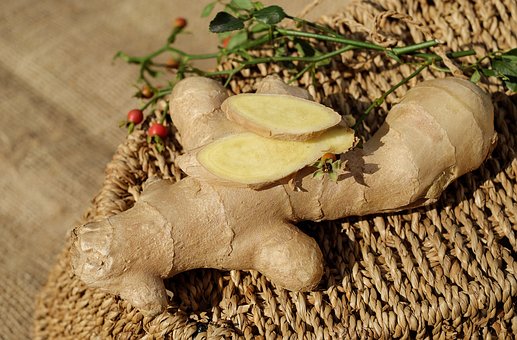 Ginger or khing is often used to spice Thai cuisine. Fresh young ginger can be grated and added to dishes such as the famous Thai Ginger Chicken or Gai Pad Khing. Sometimes ginger is pounded to a paste and used to marinate meat or chicken dishes.
Where To Buy Spices in Bangkok?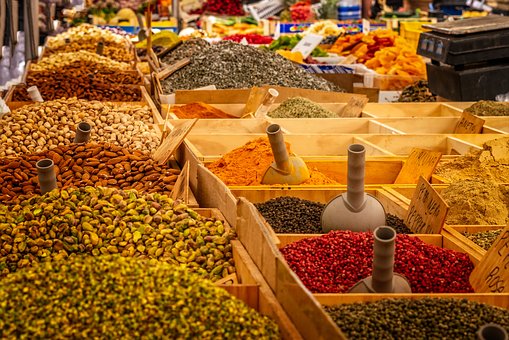 Where to buy spices in Bangkok is a question asked by many a traveler? Thankfully there are a few places across Thailand including spice market Bangkok that you can buy your spices at! You'll know you're at a real spice store when your nose starts to tingle and you start to sneeze. The smell of chilies and pepper will fill your nostrils and soon you'll either be sniffling or letting out a few sneezes.
You can choose from packets of individual Thai spices sized 10 to 15 grams for small or 40 to 50 grams for large or packets that contain a mix of all spices. Be ready to shell out anywhere between 10 Baht to 300 Baht depending on the type of packets you choose.
If you're good at bargaining, the floating markets in many Thai cities are also good places to buy spices in Thailand. The vendors always reduce their prices if they know you won't budge! Here are some of the well-known spice stores in Thailand.
Chatuchak Market – Kamphaeng Phet 2 Rd, Chatuchak, Bangkok 10900, Thailand Within Chatuchak Market, RST Spice Shop on Soi 4 is really well stocked.
Pahurat Market or Little India – Wang Burapha Phirom, Phra Nakhon, Bangkok 10170, Thailand
Spice Story – Siam Paragon, Rd 991 Rama I Road, Bangkok 10330, Thailand
Gourmet Market – 4th Floor, 622, Sukhumwit Rd, Klongtun, Klongtoei, Bangkok, Thailand
Paragon – Ground Floor, 991/1, Rama 1 Rd, Prathumwan, Phathumwan, Bangkok, Thailand
Pattaya Floating Market – 451/304 Sukhumvit Rd, Pattaya City, Bang Lamung District, Chon Buri 20150, Thailand
Rimping Supermarket – 208 Moo.6 Faham Mueang Chiang Mai District, Chiang Mai 50300, Thailand
Bombay Spice and Herbs Store – Chang Moi Sub-district, Mueang Chiang Mai District, Chiang Mai 50300, Thailand
Pra Cha Rat Floating Market –

Bang Bai Mai

,

Surat Thani 84000,

Thailand
What Will You Find On The Table Of Every Traditional Thai Restaurant?
Even though traditional Thai restaurants may look uninviting, I strongly encourage you to dine only there during your stay in Thailand! The colorful plastic chairs, basic decoration, and local vibe make these restaurants unique and special.
Here's what you can find on the tables there:
chili powder (be careful! it's really spicy)
fish sauce (it's very salty, used mainly for seasoning soups)

pickled chili peppers
They are not very spicy. Rather sour. You can eat either peppers or the vinegar, in which they are marinated.
It may be surprised but Thai people add sugar to almost every dish! Pasta, soup, rice… It doesn't matter. Sugar is obligatory in every Thai snack or meal.
toothpicks (it's not rude to use them, as long as you cover your mouth with hand)
napkins
water
You will find a jug of water on the table of most traditional Thai restaurants. Mugs (plastic or metallic) are on a different table, together with ice and straw.
Sometimes the waiter will bring it to you but when the place is crowded, you will need to take it on your own.
Pin For Later:
Did you enjoy reading this article about spices in Thailand? Remember sharing is caring! Share your thoughts in comments!