[Total: 7 Average: 4.6/5]
Best Places to Visit in Switzerland for Lovers
They say that once you visit Switzerland, there is no turning back. You will fall in love with this country and do everything to keep coming back as often as possible. They also say that there is no other place in the world that is as gifted with such beautiful nature.
Switzerland is heaven on Earth and a great place for romance. When you think of the word "best", it usually refers to just one thing or place that's better than anywhere else. But everywhere we went, we thought it was the best place to visit in Switzerland!
In Switzerland romantic places abound. We have travelled the world, but we think if you are in a relationship and want to go to the best places visit Switzerland. If you can only come in one season and are wondering what is the Switzerland best time to visit, we are happy to tell you that every month there is beautiful. 
We encourage you to be inspired by this Switzerland romantic guide and take your lover to this gorgeous country for the trip of a lifetime!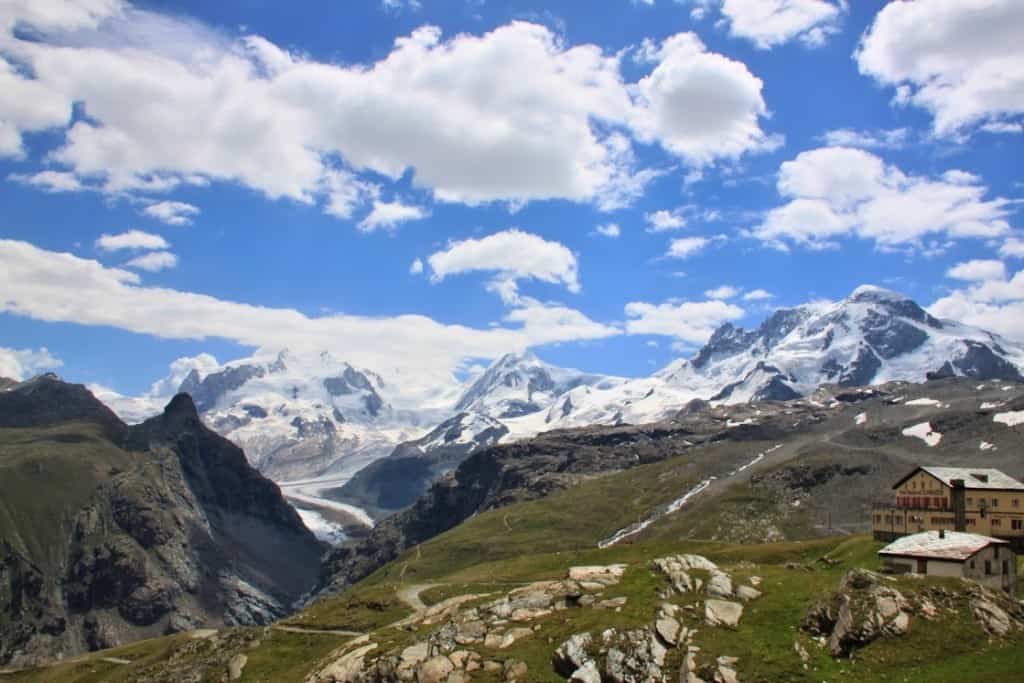 Switzerland romantic guide: Best places to visit
#1 Switzerland Best romantic hotspots
Zermatt
Hands down, this is one of the best places to go Switzerland. This small village located high in the Swiss Alps was once completely unknown to the world. It became increasingly famous in 20th century. Right now, it's a vibrant resort town and one of the most popular places to visit in Switzerland.
Can you imagine anything more romantic than spending a holiday with someone you love in the heart of beautiful mountains? Just take a look at the photo below – it says more about Zermatt than a thousand words ever could. For this reason, we also think this is
one of the ideal Switzerland romantic places.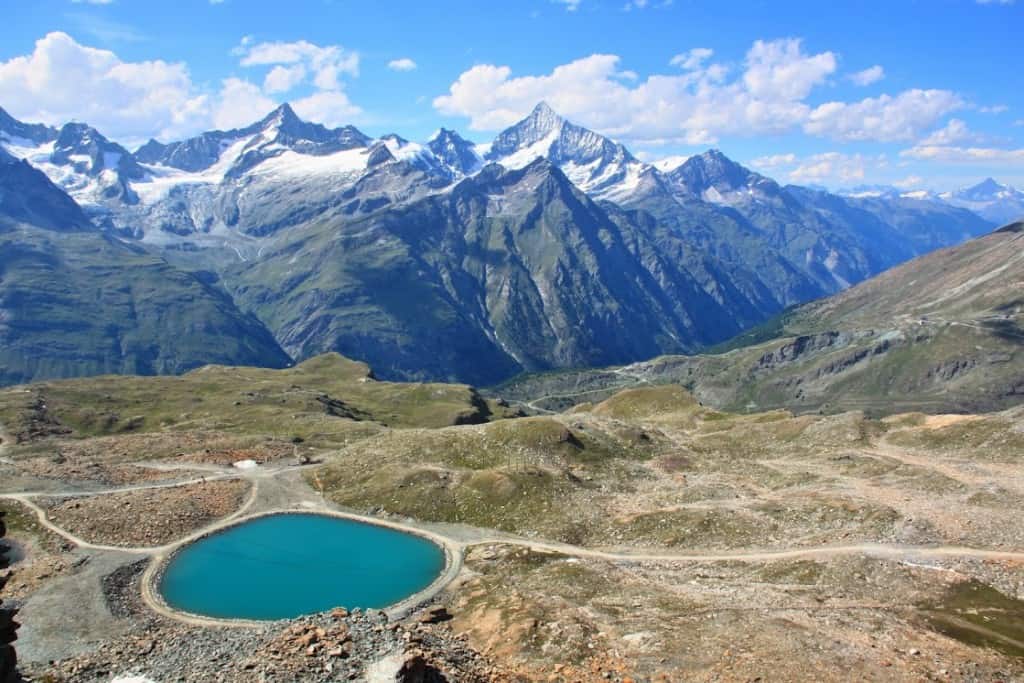 If you like winter sports, this is the best place to visit in Switzerland for you. You will love the fact that Zermatt is the highest year-round ski area in Europe, making it one of the best places in Switzerland summer.
Apart from hiking, trekking and all other activities, you can simply relax in this town. If you're looking for romantic hotels Switzerland is the right country to visit! Of the many spa hotels in Zermatt, the one we stayed at is Best Western Plus Alpen Resort Hotel. It is centrally located, beautifully designed and luxurious. Most rooms have an amazing view of Matterhorn, the most famous Swiss mountain.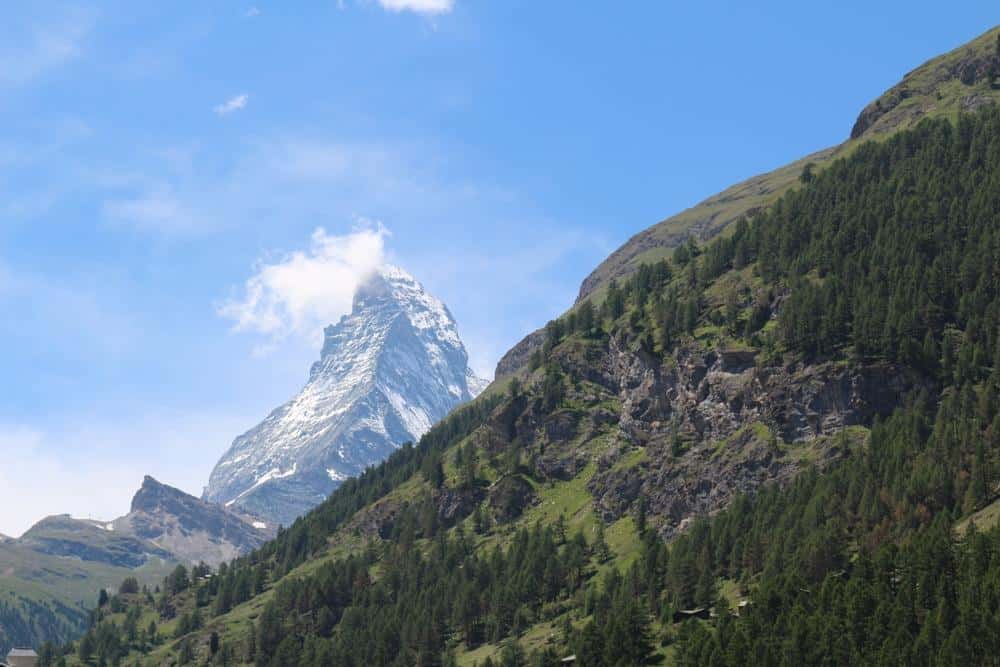 Speaking of Matterhorn: it is well-known all over the world. This pyramid-shape mountain became popular because of…Toblerone! This Swiss chocolate brand made Matterhorn part of its logo. Besides its beauty, it's iconic nature makes Matterhorn in Zermatt one of the best places to go to in Switzerland.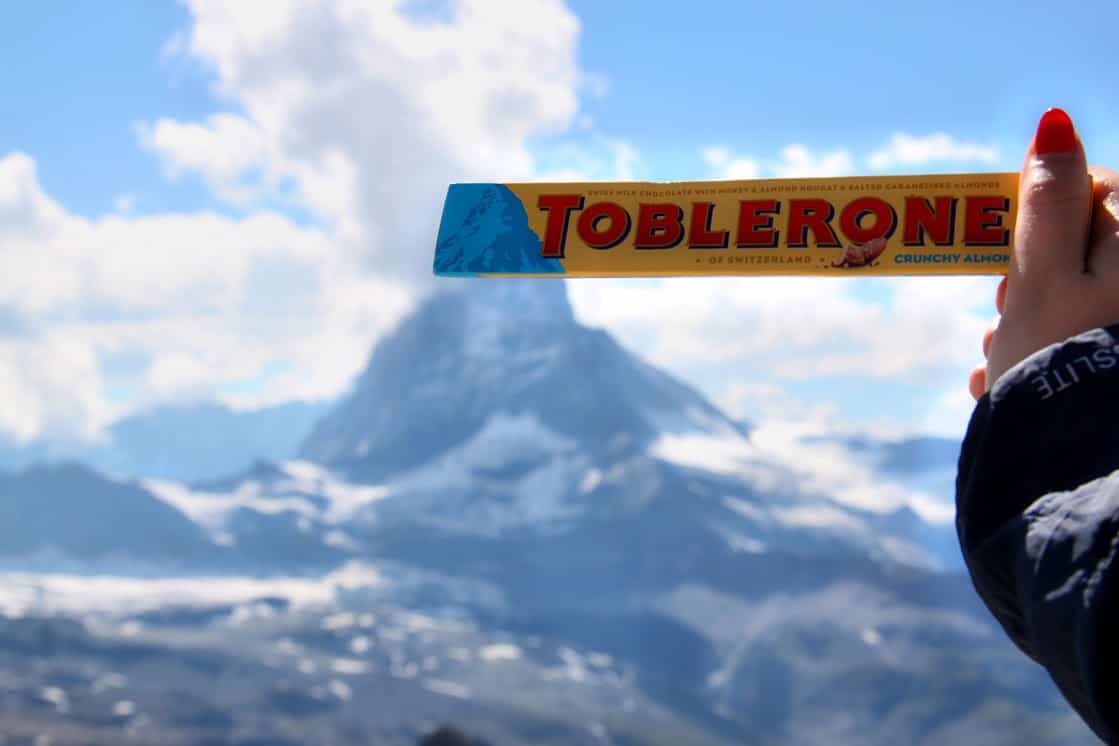 You can climb up to the top of this mountain, but it's very challenging. If you want to see the best views of Matterhorn, take a ride to the top of Matterhorn Glacier Paradise by cable car.
IMPORTANT INFORMATION: Zermatt is a car-free town. You can only get there by a train. If you are traveling by a car, park it in Täsch and take a train directly to Zermatt.

To get more amazing views, also check out the Jungfrau Train. This train crosses the Alps, giving you access to many Switzerland best places to visit if you love nature and mountains.
#2 Best romantic hotspots in Switzerland
Furka Pass

Be like James Bond and take your lover on the most iconic road trip ever! If you love excitement, this is definitely one of the best places in Switzerland to visit.
Drive through this high (2,429 metres or 7,969 ft) mountain pass and see the Rhone Glacier Ice Grotto along the way.
Furka Pass is a great place for all thrill lovers and adventure seekers. Who knows, you might star in the next James Bond film! If you want to be cast in a movie, this is the Switzerland best place to visit. Just kidding! But still, we highly recommend it. 
You don't need to have outstanding driving skills to go there, but think twice if you are afraid of heights. The road is sometimes very steep and winding.
#3 Best romantic hotspots in Switzerland
Lausanne
When you visit Switzerland romantic cities will be all around you. But of all of these places, Lausanne is probably the most romantic place in Switzerland.
Why? First of all, it's situated in the French-speaking part of the country. We all know that French is the language of love…
Even if you aren't romantic, this is still one of the best places to visit Switzerland. Why? The city is surrounded by beautiful nature. It is located on the shores of Geneva Lake. The mountains that you can see in the photo below are called Jura and are part of the Alps.
In Switzerland best time to visit is in all seasons, but Lausanne is especially beautiful in the spring and summer. 
Last but not least, Lausanne has a beautiful Old Town with many amazing monuments to see. This itself makes a trip to this town deserve a spot on your list of Switzerland best places to visit.
If you are looking for a good place to stay in the city, check out Best Western Plus Hôtel Mirabeau. It is situated in the heart of Lausanne and has great, high-end rooms. If you are staying somewhere else, at least go to the Mirabeau Restaurant…it was one of the best meals we had in Switzerland! The food itself makes this a Switzerland best place to visit.
#4 Switzerland Best romantic hotspots
Rhein Falls

Rheinfall is the European equivalent of Niagara Falls. It is located on the border between Germany and Switzerland. If you love nature as much as we do, this is without a doubt one of the best places in Switzerland.
This biggest plain waterfall in Europe is heartbreakingly beautiful! If you want to propose, this is probably the best place in Switzerland to do so :). Rheinfall is best accessed by car, so if you need help renting a car read our post about it.
#5 Switzerland romantic guide
Winterthur
If you and your lover don't like the hustle and bustle of a big city and prefer staying far away from the crowds, Winterthur is your place. This lovely city is located very close to the Rhein Falls and Zurich, and it's yet another one of Switzerland best cities to visit.
You won't get bored in Winterthur – there is a lot of things to do in the city. Our personal favourites are Old Town, Hegi Castle and Technorama. This last one, Technorama, is the biggest science center in Europe. You can spend hours in this interactive museum getting to know physics, mathematics and biology.
We spent a wonderful weekend in Winterthur. One of the reasons why our time there was so great was because our hotel, Best Western Hotel Wartmann am Bahnhof, was amazing. This 3-star hotel turned out to deserve at least 4 stars. Everything about it was spotless…we can't imagine a better place to stay in Winterthur than at Wartmann's.
Are you looking for a romantic getaway Switzerland? Winterthur should be at the top of your list!
#5 Switzerland romantic guide
Zurich
Do you love city life and wondering if you go to Switzerland where to visit? The biggest city in Switzerland cannot be missed while visiting the country.
Zurich is an amazing destinations for lovers. It is completely different than all other European cities. It is located by the lake. In the summer you can walk around the beautiful Old Town and then relax on of the city beaches.
The public transport in Zurich is perfect, so be sure to choose the hotel that is situated close to a bus or train stop (like Best Western Hotel Spirgarten, which we have been staying at).
If you are wondering what are Switzerland best places to visit by public transportation and foot, this is the right place! Zurich and Zermatt are both the best place to visit in Switzerland if you don't have a car.
#6 Switzerland romantic guide
Walensee Lake

Can you say "romantic Switzerland"?! Switzerland truly is a land of gorgeous mountains and lakes that bring out the love in all of us. If you want to relax, unwind and spend a romantic time with your lover, visit Walensee.
It's not as popular as other lakes and is equally beautiful as Lucerne or Geneva. If you want to go to Walensee, Switzerland best time to visit is in the summer. We think this is one of the best places of Switzerland for travellers who love water and natural landscapes.
If you want to think more about romance and invest in your relationship while you're in Switzerland, learn more about unconditional love here.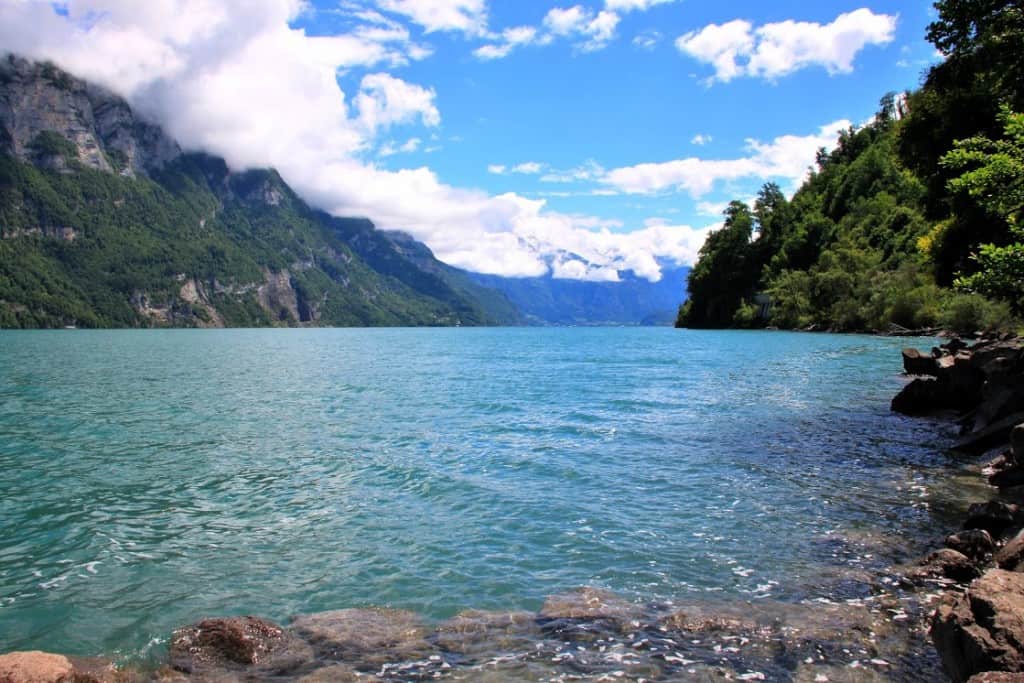 In sum, there are many best places to stay in Switzerland! How can we choose just one?
Haven't had enough of the best places Switzerland? Still looking for Switzerland romantic places? If you're searching for even more places to visit, read our post Where to stay in Switzerland. Once you visit, you'll agree: every place is the best place in Switzerland to visit.
Disclosure: We want to thank Best Western hotels for complimentary stays. All opinions presented in this post are honest and our own.