Traveling abroad is always an exciting affair, but journeying outside your country is slightly different in comparison to a domestic trip. If you are preparing yourself for your great adventure abroad, you might wonder if there's anything you should remember about. You might even start panicking that there's certainly something you must've forgotten. No worries though – below you will find a list of the top ten things you should research before you take off.
Research All The Legal Matters
Entering another country means diving into another world.
If you are just going for a trip to a neighboring country, then you should have more or less an idea of what to expect but if you're leaving the continent, it might be a good idea to prepare yourself for the legal matters.
You should begin by checking what are the requirements for the tourists in order to enter the country, i.e. if you need to obtain any visas, what are their maximum lengths, etc.
Even stamps in the passport might be problematic – some countries may refuse to let you in if your passport contains a stamp from a country they are in a bad relationship with. Good research will also help you in avoiding problems if you decide to bring your medicine with you – some countries might frown upon it.
Do Your Due Diligence On The Culture
Researching the culture and habits of the country you're about to visit is an important thing too. Of course, you're going there mostly for the experience and to get to know it, but properly done research might save you from a lot of trouble.
We're not talking here about improper behavior towards your elders in Japan or Korea, which might get you one or two stern stares. For example, knowing exactly the laws on drinking alcohol in Arabic countries and the local habits might actually save you from being arrested.
Ensure Yourself An Internet Access
In some countries, it's easy to get free Wi-Fi access – most cafes or bars provide a hot spot, not to mention the American fast-food chains.
But it's not always a rule. If you're booking a hostel, you may not worry much about this issue, but if you're planning on backpacking or just would like to have a backup in form of Wi-Fi for unexpected situations, it's worth checking out the ways you can access the Internet.
It can be a previously bought mobile Wi-Fi hotspot, a local operator SIM card, or you can just check out the local Wi-Fi hotspots. In any case, better be safe than sorry.
Understand The Value Of The Currency
Check the value of the basic goods in your destination country. Make sure you have enough money to fund your trip.
If you know how much the bottle of the water or the bread should cost, you will not only have an understanding of how much to prepare your budget for, but you will also avoid potential scammers and misunderstandings. Of course, if you just want to buy that Chiara Ferragni's water, nobody will prevent you from doing so…
Write Down Emergency Phone Numbers
Your country's embassy, local emergency phone number, your parents' phones, and other important phone numbers that are worth remembering – note them all down, both in your smartphone's memory and on a traditional card that you will hide in some part of your clothing.
Although this might sound old-fashioned, you never know what will happen. Backpacks get stolen, phones run out of batteries… Sometimes it's just better to have a traditional backup in this world of modern technology. It's also a good idea to write down important addresses as well, so you know where you can get help if something goes wrong.
Copy Your Passport And Other Important Documents
This is an old but still important rule – don't forget to make scans or copies of your passport, ID, and other important documents. Losing the original document is something you should avoid at all costs. It might be surprising but often you don't realize the importance of your ID until when you lose it.
It's especially useful when on a trip abroad. The European Union nationals have it a bit easier since they own both their national IDs and passports and two documents are more difficult to lose than one, but as we all know, different things just happen. And a scan sitting in your e-mail inbox might help you with potential issues you may experience at the hotel after the loss of your ID.
Don't Forget About Your Health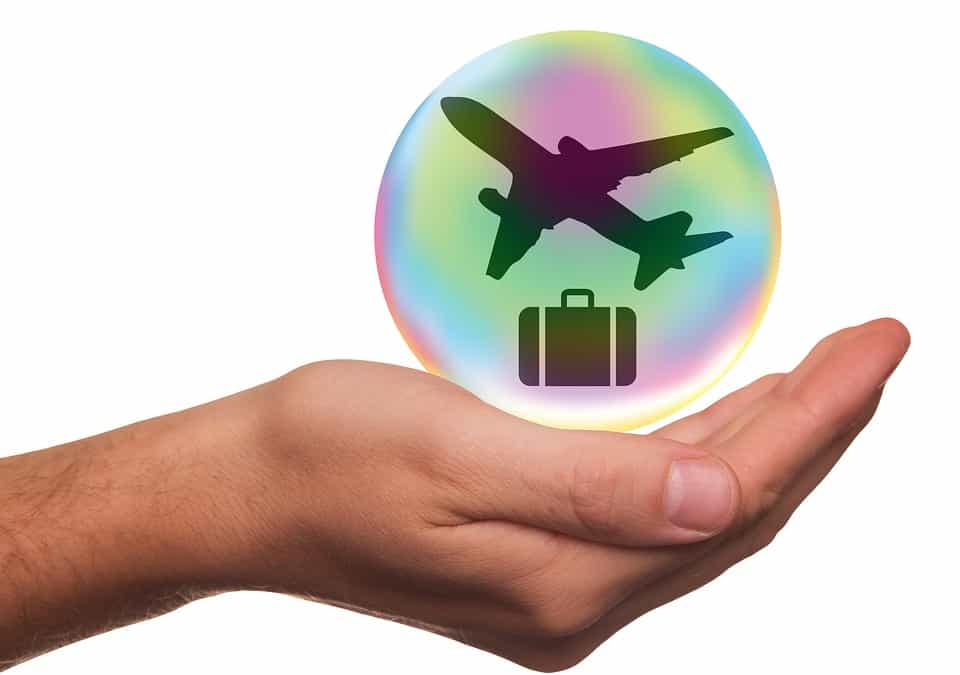 It goes without saying that you shouldn't forget about your obligatory vaccinations, but it's also worth checking for other medical issues you could have.
For example, the majority of the tourists going to Egypt have trouble with the so-called "Pharaoh's revenge" – due to the different climate and food, most of them end up visiting the toilet pretty often. It may last for a day only, but it can also impact the whole trip.
And you do not want to end up with the feeling that you've wasted your time and money. Take your time to research the most common medical issues experienced by people from your region arriving at your trip destination, especially if you're looking at spending some of your time on an entirely different continent.
Don't Forget To Download Some Offline Apps On Your Phone
Even if you don't expect any troubles with your online presence, having the maps that are accessible without the Internet connection might save your life and you don't even need to clutter your valuable backpack's space with paper map – even Google Maps make it easy to download a map of a particular area to your smartphone.
Since we rely so much on maps to lead us around in our everyday life, it's easy to forget that when you'll be abroad, your telephone network carrier might not always be able to provide you with their best service, as they will have to cooperate with the local carriers. It is entirely possible that in the middle of the city your smartphone will black out, communicating that you cannot access the network. Having some maps and other useful apps to guide you around saved on your device might really come in handy.
Consider Getting Yourself A VPN
The majority of us are used to having a fully accessible Internet connection, but in some countries, there are parts of the world wide web network that are blocked.
For some travelers, it might not make that much of a difference since the majority of us go for a holiday to relax anyway, but recently one of the bloggers went abroad to a country with one of the most heavily restricted Internet access rules in the world.
She recalled that she had issues with getting in touch with her boyfriend because all the major communication sites and applications were blocked. It turned out they were able to chat only on a website dedicated to book reading, which miraculously had an internal communication system.
If you are leaving behind someone important to you to travel to a country with known issues regarding Internet freedom, you might research your options before you go off. One of them would be a VPN. It's an abbreviation for a Virtual Private Network – an application that enables you to access all the websites, regardless of the local law.
However, if your travel is business-related, you might have to get in touch with local authorities in order to get your VPN approved.
Get Advice From People Who Have Travelled There
There are multiple people that have already traveled to the destination of your choice and might have great advice to share. Find a Facebook group or TripAdvisor forum dedicated to the region, where you are going, and look through the posts to check if you haven't missed anything while preparing for your great journey abroad.
Don't be afraid to message people directly if you are unsure about anything. Apart from getting priceless advice, you might make some great friends this way. It's also a great way to clear up all myths, especially those about the controversial countries, and to understand what exactly you are able to do, and what is better to avoid.
This works particularly great in the case of the groups of female travelers, where women from all over the world share their travel stories and experiences, as well as tips for different predicaments you may end up in.
The above list covers pretty much everything you might need to be prepared for, but life often surprises us with even better scenarios. It's not possible to be ready for everything, but it is certainly a good idea to do your research, especially if you are going to travel somewhere where the lifestyle and the culture are wildly different from what you are used to.
Do not drown yourself in worries though and do not forget to enjoy the experience after all the extensive preparations.