10 Things Nobody Tells You About Traveling With A Toddler
Traveling with kids is fun, however, it's not always a bed of roses! Here are the brutally honest things that no one will tell you about family travels.
1. You Will Be Freaking Tired
Even though the photo of the chubby baby in beautiful scenery may look cute, it always shows a part of a truth. Babies are crying. They are annoying sometimes. They demand your attention. If you want to make your baby happy and go sightseeing at the very same time, you need to be really creative. You need come up with interesting toddler plane activities if you are flying.
When we are in a new place with Mia, she usually doesn't want to sit in a stroller longer than for 15 minutes. She wants to walk by herself. Of course, she will take less than 5 steps and then stops because she saw something really interesting (oh look, the cigarette butt!).
After a few steps, one of us needs to carry her because we are usually in a hurry. She doesn't want to be carried for too long either, so we need to come up with funny stories to keep her entertained. At the end of the day, we are so freaking tired that all we dream about is to relax and have so fun. We can't go out together because one of us needs to stay with a sleeping Mia. We don't have anyone to help when we are abroad.
On the side note, when she falls asleep, we usually talk about her. Even though babies are really demanding, most parents (like us), are just crazy about them.
2. You Will Be Dirty
You wore a pretty dress, you look nice and neat? Enjoy this moment because it won't last long. You will probably end up with a stain, scrap of poo, or pee. Not to mention you will smell bad after the entire day of running after a curious toddler.
Have you bought a cute outfit for your kid? Snap a photo right away because your baby will get dirty sooner than you do. When you are traveling with children, you need to have at least one spare outfit to change.
3. You Will Be Dreaming About The Nap Time
We love them most when they are sleeping, right? The nap time is something every parent enjoys, especially on the road. You can drink your coffee in peace. You can focus on your work. You can visit a museum that is too boring for your kid. And finally- you will have time to relax a bit before your kid wakes up.
In contrary to adults, most children are wide awake right away, so your calm and quiet time will end up at the moment your kid opens his/her eyes.
4. You Will Hate Some Of The Strangers
Most people love babies. But you don't want strangers to touch or kiss your precious little one. Sadly, it happens way often when you are abroad than when you are at home. The further you go, the more interesting your kid seems to the local people.
Mia is pale, blonde, chubby and has deep blue eyes. When we are in a country where most people have dark skin and hair, they can't take their eyes off of her. We really hate when someone we don't know approaches us and starts to touch or kiss her. Even if that's a baby, we feel that it's violating her personal space. On the other hand, we don't know the local culture and we don't want to hurt this person's feeling and tell to stay away from her. There really is no other solution for that than staying extra cautious and keeping an eye on her all the time.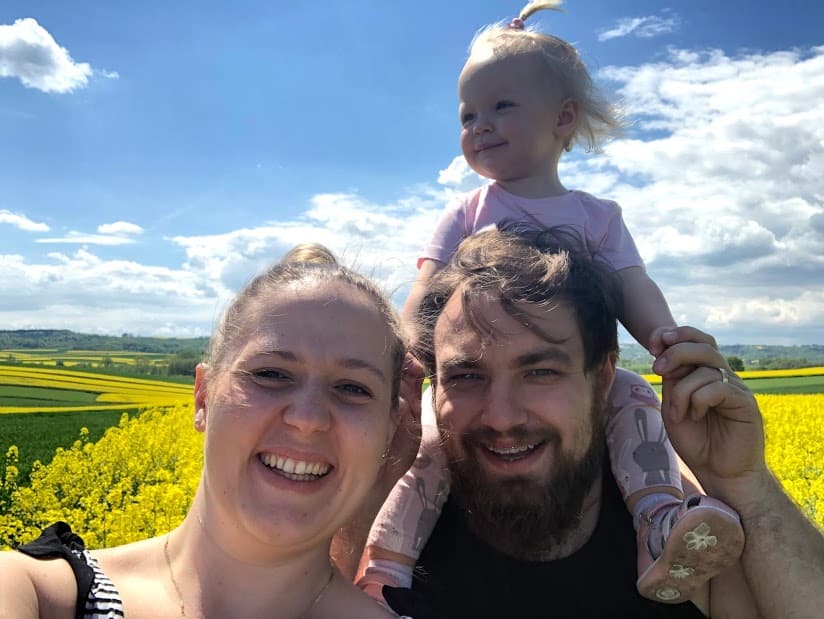 5. Your Baby's Stuff Will Take Half Of Your Luggage (or even more)
Even though the babies are tiny they have SO MANY things to pack for a trip. Diapers, toys, food, clothes for every weather, shoes, drugs, crib, and more.
In fact, Mia's stuff is usually half of our luggage or more.
6. You Won't Be Perfect
Do you want your baby to stay away from the Internet, eat only good food, and do a lot of physical exercises? You know all the things that are good and bad for the kid. Well, this knowledge may kill you when you are traveling.
If you are on the road trip with a child, you will eventually run out of creative games to play. The travel toys and books will start to be boring. No matter if you want it or not, your baby will end up watching a cartoon.
You will give them jarred baby food because you don't even have a kitchen to cook something organic. And when they get annoyed in a stroller, you will give them a snack to calm down. Not a good solution, I know, but it's inevitable when you are traveling with a baby. You can't be perfect all the time.
7. You Won't Be The Most Important Anymore
Your baby always goes first. If its thirsty, bored, hungry, or sleepy, nothing else matters. You probably won't have time for yourself, you won't be able to go out with your partner when you are traveling with a kid.
The entire journey will be planned to fits your baby's needs. Yours won't be that important anymore.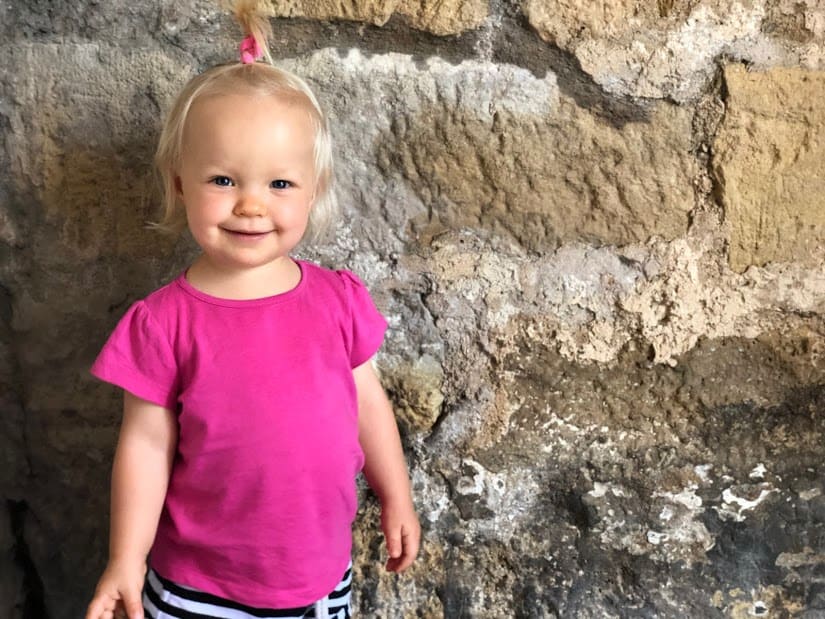 8. You Will Understand How Privileged You Are
You know your neighborhood, your country. When you start to travel, you realize how privileged you are. You will see kids of the same age from different countries living in poverty, begging for food, or running around barefoot. You will be heartbroken looking at your own child who has a passport and too many toys.
9. Your Time Will Be Very Limited
For all of you who have children- you know how much attention they need. Now add to that traveling and moving from one hotel to another every few days.
We get up at 7 am in the morning and then we spend time together for the next 12 hours. It's a time for sightseeing, traveling, play with Mia and… work. Yes, even though it may not seem like that, we need to work hard to travel the world.
10. Your Baby Will Be Your Stalker
Forget about taking a shower all alone. Forget about peeing with closed doors. Sooner or later, your baby will start following you everywhere.
I am talking to mommies here. Better start getting used to having a small audience when you are in a bathroom. You have no idea how clever children are. Even if you sneak out quietly to have a shower, your kiddo will probably hear it. And he/she will do everything to join you!
Pin For Later:
Have a question? Join our Family Travel Support Facebook group, we will be happy to help you!