Top Tips For Traveling To Israel
Israel is one of the newest (and the oldest!) countries in the world. It was a very powerful state hundreds of years ago. And then it has been destroyed. Jewish people emigrated to different places all over the world (diaspora). They managed to rebuild their country in 1948. Due to the amazing location, between Europe, Asia, and Africa, Israel became a hot tourist destination. In this post, I am giving you the essential tips for planning trip to Israel.
When To Plan A Trip To Israel?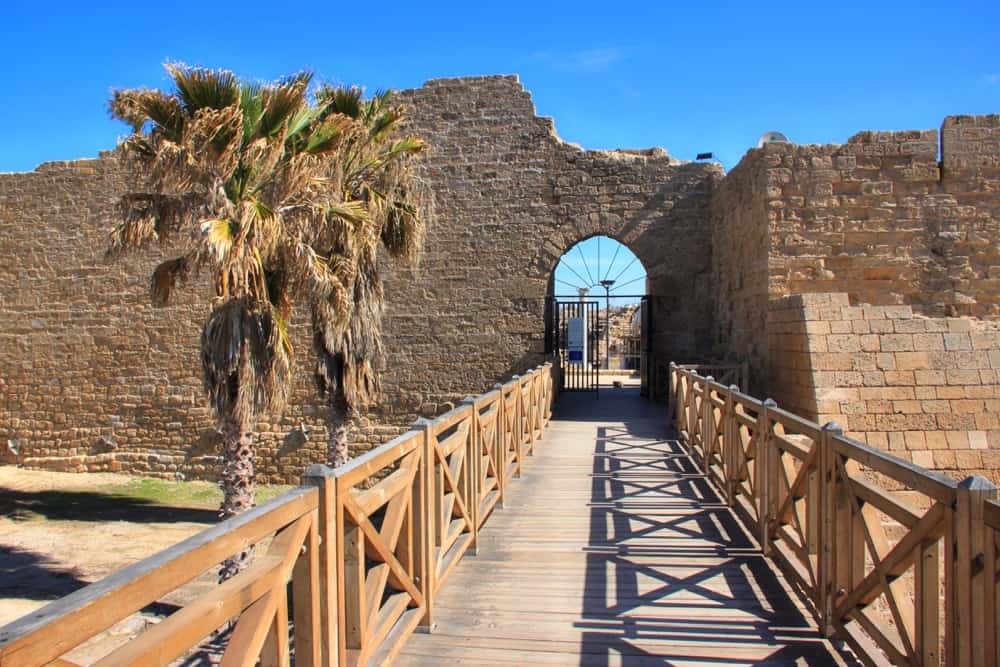 Planning a trip to Israel is a great idea all year round. It's always warm in this country. However, the weather in the summer may be really tiring. The temperature of 31℃ (88℉) may make the sightseeing quite challenging.
The high season in Israel starts in April, ends in October/November, and has its peak in July and August. Because of great religious importance, the Holy Land may be quite crowded at Christmas time.
When is the best time to travel to Israel?
January, February, and March seem like the best time. The temperature is mild and perfect for sightseeing. It's warm enough to swim in the Dead Sea.
You won't spend much time in the queues to the most important sights, like the Church of the Holy Sepulchre or the Western Wall. The prices are lower and it's easier to find good accommodation in the wintertime.
Where To Travel In Israel?
That's probably one of the most difficult questions to answer! Israel is FULL of amazing places to visit. It's really hard to choose the best of them. Some of the tourist sights that you simply can't miss are:
Dead Sea
Jerusalem (the most important place to visit in Israel, great to go if you are traveling with a family, you will have lots of fun in Jerusalem with kids)
Nazareth
Caesarea
Israel is as well a perfect base for a trip to Petra in Jordan and Bethlehem in Palestine.
Why It's Worth to Plan Trip To Israel?
Before you visit Israel, it's worth to think about the reason why you want to travel to this country. Is it because of religious reasons? Or you simply want to explore a new country? Maybe your main dream is to swim in the Dead Sea?
Setting up your goals will help you plan the perfect trip.
Northern Israel will be better for those who want to see the churches or follow Jesus's Trail.
Those who want to have fun or ride a camel on the desert, Southern Israel seem like a better idea.
How To Travel In Israel?
There are many ways to explore Israel. If you like being independent, you may think about renting a car. Public transportation is really good in this country, so traveling by buses and trains is very easy. The third option is to book tours. It's arguably the best way to travel Israel.
Local tours give you a feeling of independence with all the benefits of being a part of a group.
We spent 14 days in Israel and our entire stay in this country was amazing. The main reason is that we found a company that was just perfect for us. They are called "Abraham" and they have hostels and tours throughout the country. Why we loved it?
Most of the trips are self-guided. The driver takes you to 3-7 spots a day and gives you time to explore each of them independently. You don't have to rush or follow the guide. You are traveling in a group but you also felt like you are there all by yourself.
Check out the recommended tours in Israel here:
The other awesome thing about Abraham is that they have hostels network all over the country. They organize transfers between them every day, so you travel from door to door, without carrying heavy luggage or worrying about getting lost in a new place.
Abraham has 1, 2, 3, 4, 5 or even 10 days trips! You can spend your entire time with them (like we did) or just book a day trip to the sight you want to visit the most.
We've met many people on the road that book a 10-day trip called Best of Israel & Jordan. They loved it.
Last but not least- taking Abraham Israel travel tours is a perfect way to meet new people. We will never forget Claudio from Brasil, Jennifer, Esther and Theo from the States, Gosia from Amsterdam, Genevieve from Jisr az Zarka, Steven who quitted his job to help people in the Middle East and fellow travel bloggers: Maya from Trust Me Travel and Katherine & Romeo from Travel the World.
How Much To Travel To Israel?
Israel is not the cheapest country in the world but it's affordable. An average dinner costs 35 NIS (US$10), accommodation in a dormitory room 90 NIS (US$25), accommodation in a private room 400 NIS (US$108).
If you are traveling on a budget, you will spend about 250 NIS a day (US$68). The average daily spendings in Israel are 350 NIS (US$95) per person.
As you can see, one of the top travel in Israel tips is to bring enough money!
How Many Days In Israel?
If you want to see all the main sights, your trip to Israel should be at least a week long. We've been in this country for 2 weeks and we didn't have a chance to see everything.
The perfect duration of the trip to Israel is 3 weeks.
Buy Israel Travel Insurance
Getting insurance is one of the top travel to Israel tips! It's in this country when we realized how important it is.
When we've been to Jisr Az-Zarqa, a small village, one of our friends, Katherine, got really sick. An ambulance took her to the hospital after she fainted trying to get back to her room. It turned out she had a stomach bug.
She would have paid $500 for the treatment but luckily, she had World Nomads travel insurance. All her expenses were reimbursed. Here you can read the entire story of Katherine's.
Click here to get your Israel travel insurance.
Get Read To Be Questioned On The Border
I've been to 50 countries all over the world. Crossing the Isreali border was the most difficult I've had during 8 years of traveling.
One of the top tips for traveling in Israel is to get ready to be questioned A LOT. You may even be stopped at the border for a few hours for the investigation.
When we were traveling from Jordan to Israel with a group of people, we've been waiting for a long time for a girl from Australia. She was on the way back from the trip to Petra. She was staying with her boyfriend (who was Israeli) which made the border guards suspicious.
They were investigating her for a few hours. Among the things she needed to do was to log into her bank account to show that she has enough money for the stay. They've been also talking with her boyfriend on the phone. Crazy, huh?
We've heard many stories like that but all of them have a happy ending. Also, don't worry about the passport stamps- it's a myth that you won't be able to enter Israel if you've visited some of the Middle East countries and vice versa.
One more thing: there are some undercover guards at the border. Be cautious when talking with people you've met on the border, as you never know who they really are.
What To Pack For Israel?
The most important is to pack comfortable shoes! You will walk a lot to see all the important sights.
No matter what's the month of your trip to Israel, it's worth to take the sun cream, sunglasses, and the swimming suit.
Don't Worry Too Much About The Safety
The list of Israel travel tips won't be complete without talking about safety.
Israel is safe to travel. See the paragraph above: even though this country is located in one of the most dangerous areas in the world, the government does everything to make it safe to live in.
Military service is obligatory for all the citizens of Israel aged 18 and above. That means that both women and men need to join the army for at least 2 years.
Don't be surprised when you see the young girl holding a huge gun on the streets of Israel. It's all part of the system to make Israel safe.
Be Yourself- Israelis Are Tolerant
If you are looking for information about Israel gay travel, you will be positively surprised. Israel is considered as the most tolerant country in Asia. Its most vibrant metropolis, Tel Aviv, was chosen as the most gay-friendly city in the world.
Members of LGBTQ communities are welcome in Israel, as well as other people of all ages, skin colors, and beliefs.
Pin For Later:
Disclosure: We want to thank Abraham Tours & Hostels for a complimentary stay. All opinions presented in this post are honest and our own.