Best Things To Do In Melaka Malaysia
Malacca (also known as Melaka, Malaka or Melacca) is one of the most beautiful places in Malaysia. It's a peaceful town, situated only 2 hours drive from Kuala Lumpur, that recently became one of the Unesco World Heritage Sites. It has awesome street art, amazing architecture and a beautiful river. Narrow streets and bridges make Melaka similar to the famous Venice. There are many awesome things to do in Malacca, which makes the town one of the best city breaks from KL!
Malaka is a colonial city, during the centuries it belonged to Great Britain, Portugal, Netherlands, and Japan.
There's a strong European influence in Malacca's architecture which makes it different to other places in South East Asia. Keep on reading to find out what are the best places to visit in Malacca, where to stay and how to get there.
How To Get To Melaka?
There are 2 main cities located close to Malacca: Kuala Lumpur and Singapore. Here are the ways to get there from each of them.
How To Get From Singapore To Malacca?
The most convenient option is to take a bus Singapore to Malacca. You will be there in about 4 hours. The bus is air-conditioned and the seats are large. Actually, it's one of the best coaches I have ever traveled in!
Skip the lines and book the ticket for the bus Singapore Malacca here.
How To Get From Kuala Lumpur To Malacca?
There really is no better way to get from Kuala Lumpur to Melaka than by bus. The ticket cost is ridiculously low (about $3 one way). Buses are spacious, comfortable, and air-conditioned. The trip takes less than 2,5h.
Skip the lines and book the ticket for the bus from KL to Melaka here.
Day Trip From Kuala Lumpur To Malaysia
If you want to save yourself a hassle, you can always join Kuala Lumpur to Malacca tour. You will pay less than $50 and everything will be done for you.
Save your time and book your KL to Malacca day tour here.
Flights To Malacca Malaysia
There is a small airport in Malacca, so if you are traveling from somewhere outside KL or Singapore, search for the deals here.
Driving To Melaka Malaysia
Although it's not the most popular option, you can always rent a car and drive to Melaka. You will need to leave your vehicle on the parking though, as the narrow streets of Malacca can only be explored on foot.
Taxi To Malacca
You can take a taxi to Melaka if you are traveling from Kuala Lumpur. The fare should be about 160 RM (~$40).
It may not be that easy to take a taxi from Singapore to Malacca, as it requires border crossing.
Use GrabTaxi to find the cheapest taxi fares in Malaysia.
What To Do In Melaka?
Jonker Street
This famous street is arguably the best place to visit in Melaka. You will find many awesome shops and restaurants there.
Jonker Street is the best to visit at weekends, after the sunset. Why? Because of the walking street. Every evening from Friday to Sunday Jonker Street turns into a vibrant place. Go there to try local food, buy a souvenir or even get a henna tattoo!
Malacca River
The riverfront is arguably the best place in Melaka. Without it, this town wouldn't be that charming.
Photos taken at the riverside are amazing, no matter if you are taking them during a day or at night. Most tourists join one of the Melaka River Cruises to see the town from a different perspective.
What I loved about Malacca River is that it's so peaceful. We spent hours sitting on the coast and watching the water. It was a very relaxing experience. The hustle and bustle of Kuala Lumpur may be really overwhelming, that is why Malacca is a perfect city break from KL.
A'Famosa
If you are looking for interesting places in Melaka, A'Famosa is your destination to go! This area is saturated with awesome attractions, check them out below:
Water Theme Park Melaka
Although this is a place for people of all ages, if you are traveling to Malacca with kids, it's a must-go.
Visiting this water park is a great way to spend a day in Melaka.
Skip the lines and book the tickets to A'Famose here.
Safari Wonderland Melaka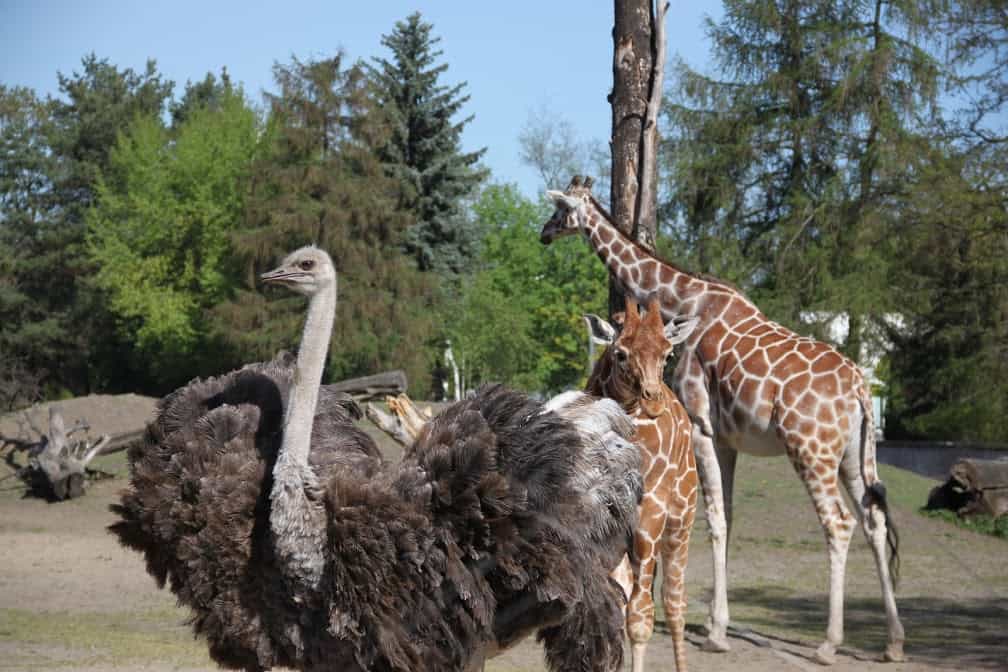 Want to see closely exotic animals such as elephants, tigers, or monkeys? You will have a chance to do so in Malacca!
Skip the lines and book the safari tickets here.
Old West Cowboy Town Show
One of the best places to visit in Melaka at night. The cowboy show is a fun way to spend the evening with friends or family.
Skip the lines and book the Old West Cowboy Town show here.
Skytrex Adventure Melaka
The name says it all! If you are looking for an adventure in Melaka, head to the Skytrex. It's an outdoor park with many awesome physical activities available including climbing, zip-lining, and more.
Skip the lines and book your ticket to Skytrex Adventure Melaka here.
Dutch Square (Red Square)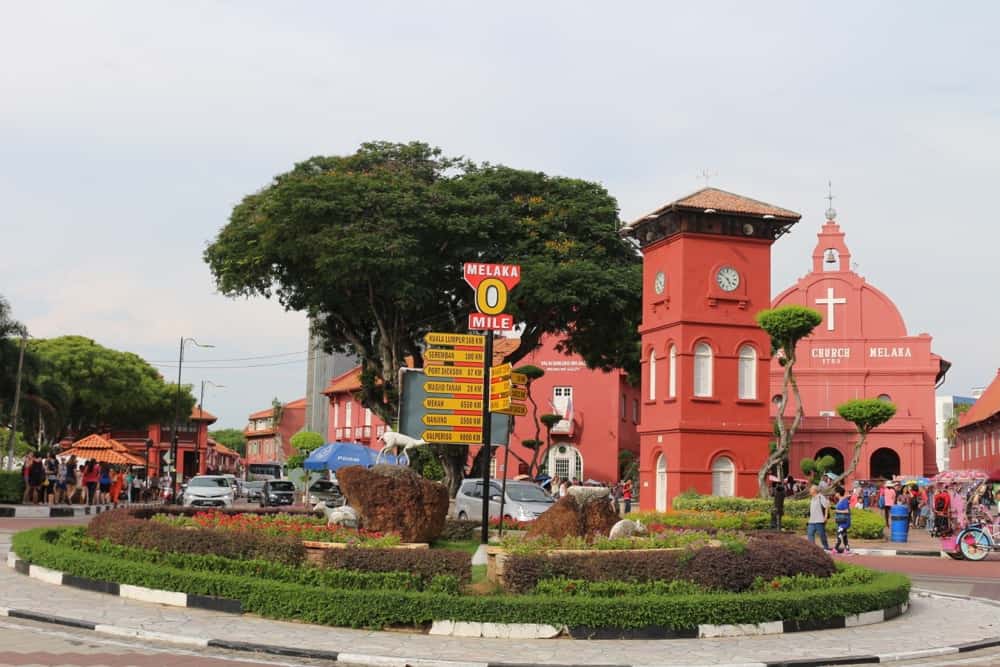 Your Melaka trip won't be complete without visiting the Dutch Square. It is full of colorful trishaws, stalls with souvenirs and red buildings (including the Protestant Christ Church in Malacca, which is the oldest one in Malaysia).
Dutch Square is one of the best places to visit in Malacca. It's situated just across the street from the River.
Encore Melaka Impression Series
It's one of the best shows in Malaysia. After watching this live performance you will understand Malaysian culture more. You will have a chance to learn about the history of Malacca.
Skip the lines and book the tickets to Encore Melaka Impression Series here.
Street Art in Melacca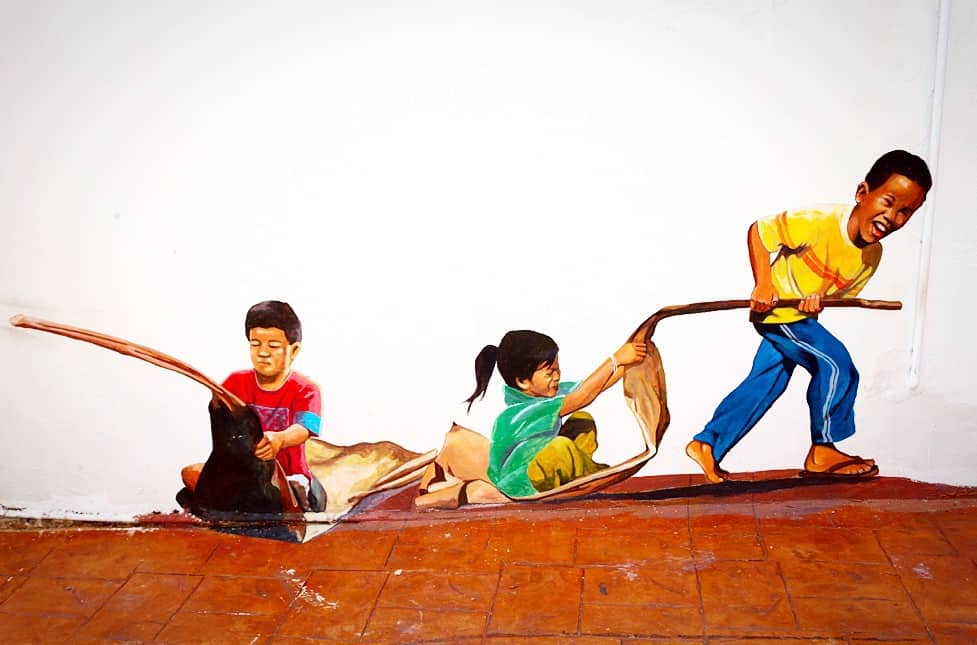 Melacca has amazing street art, one of the best in Malaysia. Even better than in the famous Penang.
I really couldn't understand why Jonker street, full of shops and restaurants is always crowded, and little streets with beautiful street art are empty. Maybe it's because most people come to Melaka for a weekend break. They are tired of hustle and bustle of the big city (Singapore, Kuala Lumpur), they are not interested in art and taking photos.
Discovering street art in Melaka is amazing. The paintings on the wall are colorful and funny. You could wander around the town and take photos of Malaka's street art for hours.
Melaka Thousand Tales Of Adventure
Nothing better than a fun way to learn about history! This interactive museum is great to visit with kids, friends, your partner, or solo.
Skip the lines and book the tickets to Melaka Thousand Tales Of Adventure here.
St. Francis Xavier Church
The most famous Christian church in Melaka. It is active, so there are masses almost every day there.
Upside Down House
Although the upside-down houses are available to see all over the world, the one in Melaka is a pretty fun place to visit. You will be able to see everything around you from a completely different perspective!
Skip the lines and book the tickets to the Upside Down House here.
The Orangutan House In Melacca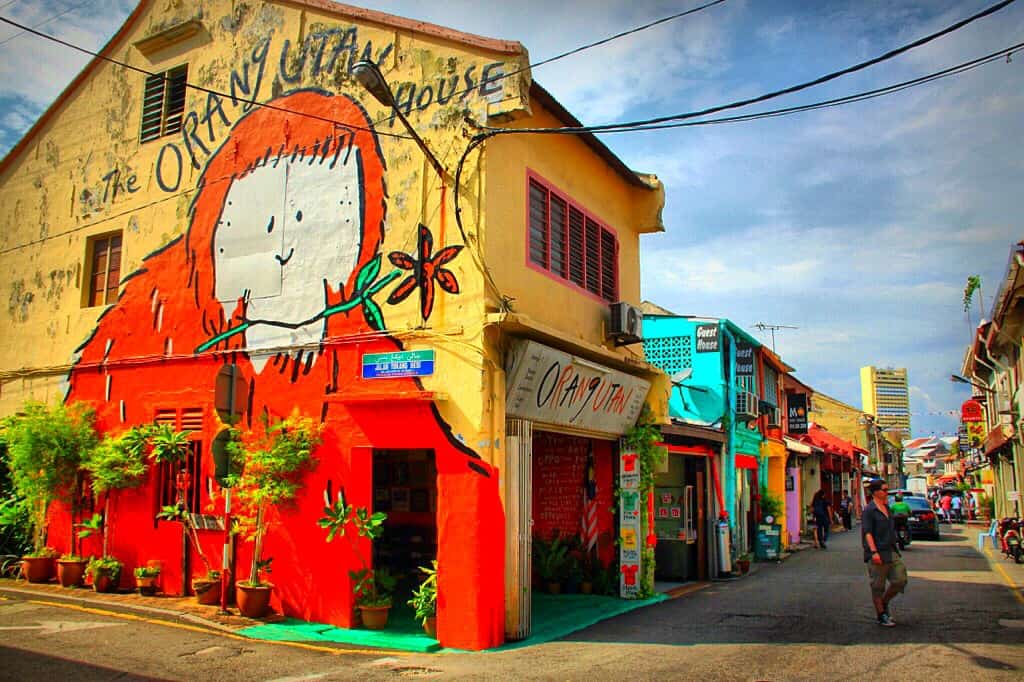 Something for art lovers! The Orangutan House is a place where local artist, Charles Cham, sells his artwork (including fancy t-shirts).
Why going there is one of the best things to do in Melaka Malaysia? Mostly because of the building itself. The big Orangutan street art looks really impressive and it just can't be missed.
St. Paul's Hill
Also known as Bukit St. Paul. In the past, the hill was famous because of the St. Paul's church, the sacred places for all Christians living in Melacca.
Now the church is not active anymore and St. Paul's hill became a historical place. If you are lucky enough and the weather is good, you will be able to see the sea from the top of the hill.
Queen Victoria's Fountain
Beautiful fountain situated in the heart of Dutch Square. It was built at the beginning of the 20th century by British colonisers.
It's one of the last traces of the British colonial era not only in Melacca but also in the entire country of Malaysia.
Chinatown
Something for foodies! The most delicious and also the cheapest food in Melaka, you can find in the Chinatown.
The best way to get there is to by bike. Bikes for rent are available almost everywhere in Malaka. Prices are really low, about RM30-40 ($8-$11) for the whole day or RM6-8 ($1.5-$2) for one hour.
illusion 3D Art Museum Melaka
Would you like to be a part of the painting? Take awesome pictures and have a lot of fun? If yes, you should definitely go to the Illusion 3D Museum! It's a combination of art and 3D, a kind of modern Artistry Gallery. The paintings are created in illusion, so they look like sculptures or scenes.
It's incredible how easily you can be part of the art. All you need is to stand in the right place and take an amazing photo. That's it!
Skip the lines and book your tickets to the Illusion 3D Museum here.
Menara Taming Sari
Still wonder where to go in Melaka? Head to Menara Taming Sari, 80 meters high tower. It is the only place, where you can see the town from the above.
Kidzooona Melaka
The absolute best place to visit if you are traveling to Melaka with kids! They will not only have fun but also be educated and make friends with other children as well. More details here.
Best Places Hostels And Hotels In Malacca Malaysia
For Budget Travelers
If your budget is tight, check out Ola Lavenderia Cafe hostel. It's cheap, comfortable, centrally located and offers both beds in dormitory and private rooms.
For Everyone
If you are looking for a nice Malacca hotel near Jonker street, check out Wayfarer Guest House.
It may actually be the best place to stay in Melaka: all the rooms are air-conditioned, they have private bathrooms, some are overlooking the river. Jonker street is just a few steps away, and the nightly rate is affordable for everyone.
For Families
If you are traveling with kids and are looking for the family-friendly Malacca hotel, check out Heritage City @Malacca River 3. It's located right next to the shopping mall and has an amazing swimming pool with fabulous water attractions for the little ones.
For Luxury Travelers
The Majestic is arguably the best hotel in Melaka town. it's quite pricey though but the amazing rooms, location, and facilities are worth paying for.
Pin For Later:
Did you enjoy reading my article about top things to do in Melaka? Share your thoughts in comments!