While most tourists visiting Europe are heading to the West to see France, Germany, Switzerland, Spain, Portugal, and others, I truly believe that the most beautiful countries in Europe are located in the East as well. Traveling off the beaten path is a rewarding experience- you have a chance to see something unique that only a few people have seen before. Want to know what are the best places to visit in Eastern Europe? Keep on reading and get inspired!
It was hard to pick the countries for this list. Some of them are located partly in Eastern and partly in Western Europe. With a little help of Wikipedia, we made a conventional western border on Poland, Slovakia, Hungary, Croatia, Montenegro, and Albania.
The list of the most beautiful Eastern European countries that you can find in this post includes:
Albania
Belarus
Bosnia and Herzegovina
Croatia
Georgia
Hungary
Kosovo
Macedonia
Montenegro
Poland
Here's the map of the best places to visit in Eastern Europe that you can find in this post:
ALBANIA
Albanian Riviera
Tirana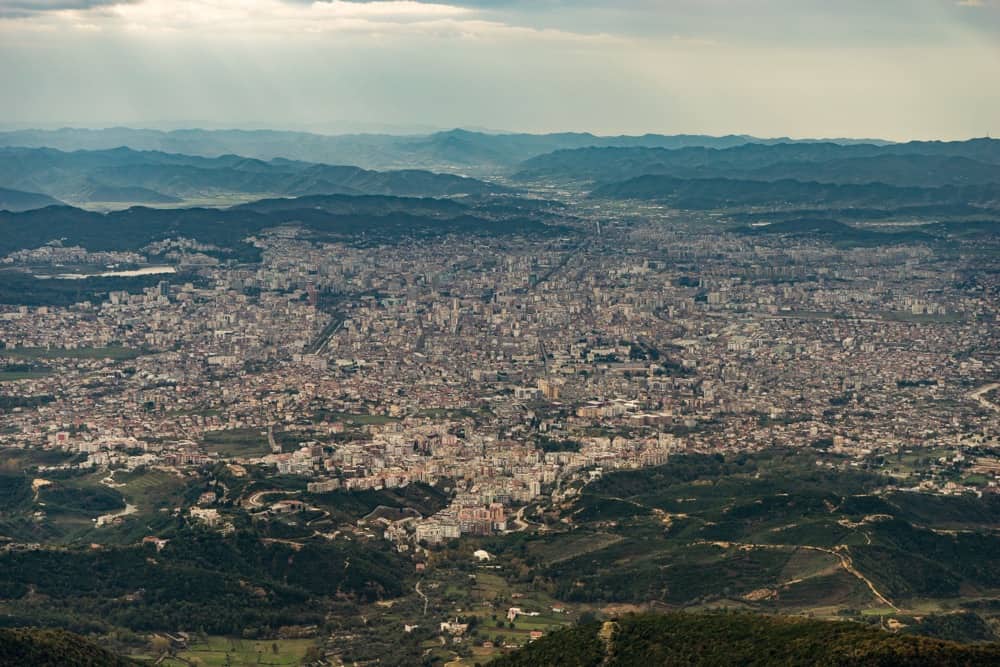 Tirana, Albania's capital city, can be chaotic but in the past years, it has blossomed into a lively metropolis buzzing with enthusiasm and energy. It is Albania's political and cultural center offering a lot of interesting and quirky things to do for tourists.
You can, for example, climb the Pyramid, which is a structure from the communist era. There is also a bunker museum called Bunk'Art. It is a massive nuclear bunker from the communist era transformed into a museum and art exhibition. This is something you won't find anywhere else, be prepared for a rather spooky experience!
In Tirana, you can also enjoy Albanian hospitality. Albanians are sincerely helpful, warm, and welcoming towards foreign visitors. Since tourism hasn't quite taken off yet, they are also curious about travelers. Tirana is definitely one of the best places to visit in Eastern Europe!
BELARUS
Minsk
It's easy to fall in love with Bosnia-Herzegovina, as it's one of the best countries to visit in Eastern Europe. Its towns and perched villages are beautiful, but its natural wonders are pretty special too. The Kravice Waterfalls, located 40 kilometers south of Mostar and near the Croatian border, are a breathtaking example of the power of nature.
The waterfalls, high up to 28 meters, fall with full force creating a natural pool and a misty atmosphere. There are a few cafès around the waterfalls and you can simply relax and soak up the sun, or you can swim in the natural pool, but you are warned: the water is freezing even in the middle of the summer!
There isn't an easy way to get to the waterfalls by public transportation, so you will have to rent a car or join an organized tour.
BULGARIA
Plovdiv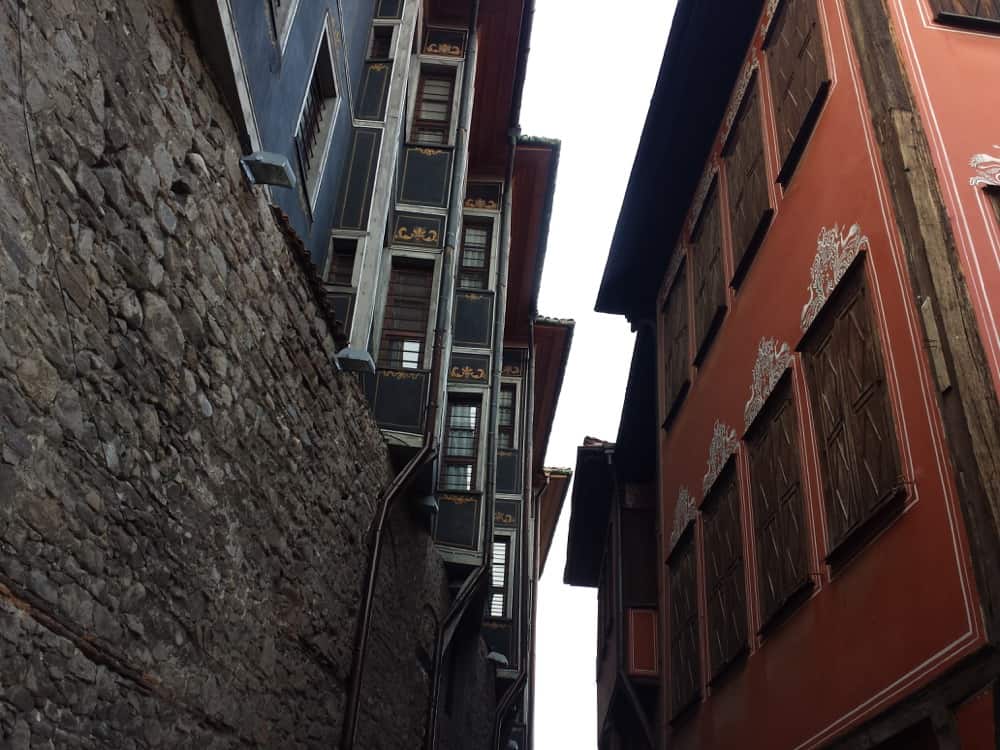 With its picturesque old town and an authentic, artistic feeling, Plovdiv is one of the best places to visit in Eastern Europe. It is one of the oldest cities, not only in Bulgaria but in the world as well. The famous hills which we call "tepeta" are guarding the city. There you can have an amazing view of Plovdiv from above or enjoy a romantic sunset.
The city was elected as "capital of culture" for 2019. Numerous festivals and fairs are held here throughout the year including the Design Week. The creative center in the heart of the city is called "Kapana" (meaning "trapped") and it is full of small art and design shops and galleries.
Sofia
Travel do Sofia, one of the Eastern European capitals was a last-minute decision, so we didn't have much time to research about Bulgaria, and what to do there. But lucky us, Sofia was a great surprise! A destination filled with history, ancient architecture, parks, delicious food, and the best yogurt in the world!
There are so many things to do in Sofia that will keep you busy for days, and after a weekend there I can say that Sofia is one of the best places to visit in Eastern Europe.
The city has an edge, an artistic feeling, and an interesting mix of Roman heritage and the reminiscences from the Communist recent past. Sofia has a young vibe, quality of life, and entrepreneurship opportunities are attracting people from all around the world to study and work there. An interesting international community that is growing fast.
ESTONIA
Rummu Karjäär
Rummu Karjäär is an unbelievable sight to behold. Usually uncrowded by tourists, this sunken prison leaves you with a feeling of awe, while wondering who lived between those walls before it was flooded.
The pristine water makes you want to go for a swim, but – if you're anything like my odd self – the fear of some skeleton arm coming out of the water and grabbing you may make you hold off.
Still, many people go diving around here to explore the sunken prison below. Whether you're scuba diving or chilling at the shore checking this place out, this place is definitely one of the best places to visit in Eastern Europe!
Tartu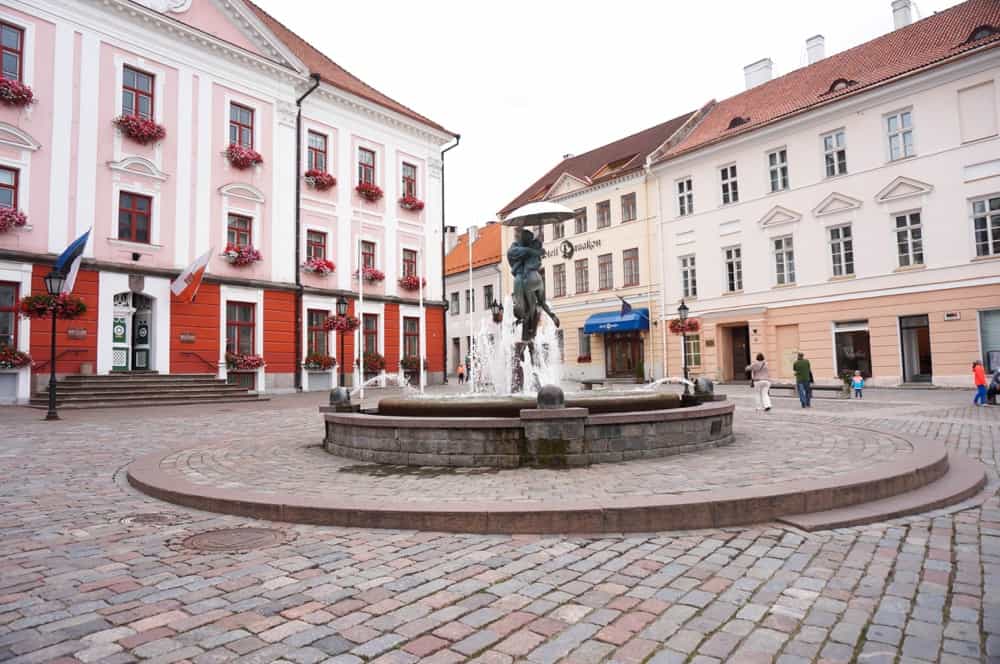 Tartu is often called an intellectual capital of Estonia as it is home to one of the oldest Estonian Universities. Since the significant part of the population are students, the city has a dynamic vibe. There are numerous activities and events organized throughout the year. Because of the students, there are also many nice budget places to eat and socialize.
It's easy to fall in love with Tartu for its charm and authenticity. This is a city where are old historical buildings, modern architecture, creative monuments, cool street art, a relaxing lifestyle, people playing live music and dancing outside in summers and many more details that make this city just awesome!
Moreover, Tartu isn't overcrowded with tourist groups even during the season. Though it's the second-largest city in Estonia, it's still relatively small. If you are looking for the best places to visit in Eastern Europe, be sure to add Tartu to your itinerary.
Tallinn
Soomaa National Park
GEORGIA
Kazbegi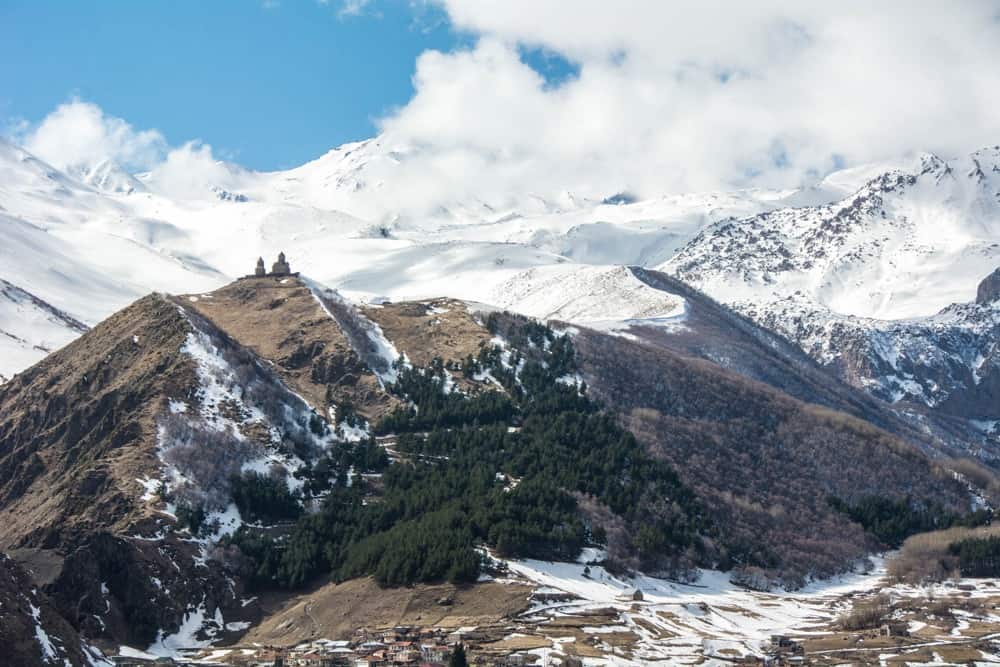 Staggering, snow-capped peaks topped by ancient monasteries and towers. Sweeping green valleys and blue waters hardly touched by man. Wide smiles and warm hearts welcoming you to their town and their country wherever you go. Kazbegi is not only Georgia's most iconic destination but also one of the best places to visit in Eastern Europe. Once you get there, it's easy to see why.
The small town is best known for nearby Gergeti Monastery, the most famous monastery in all of Georgia thanks to its definitively epic location. The small stone structure sits atop a plain overlooking Kazbegi, with the soaring Mount Kazbegi, one of the highest mountains in the Caucasus, as its backdrop.
Pack up your hiking boots, charge your camera, and get ready to have your breath taken away.
Mestia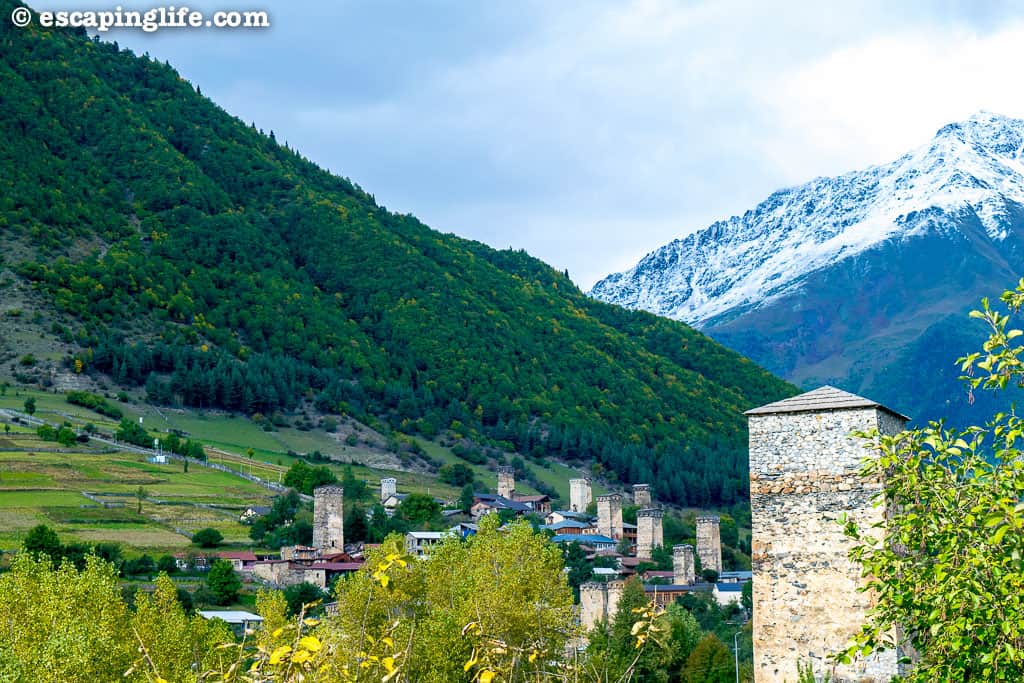 Deep in the Great Caucasus Mountains lies a fairly unknown mountain hamlet called Mestia. It's one of the best places to visit in Eastern Europe.
Mestia is located in the historic Svaneti region of Georgia and is arguably the most scenic place of the whole country. A UNESCO world heritage site, the region boasts of some of the tallest mountains of the entire Caucasus range. As you travel up the spiral roads from Zugdidi, which is the closest city, the landscape rises from the plains to a beautiful picturesque nirvana. There is an abundance of greenery, blue skies, white clouds and turquoise lakes here that is so pleasing to the eye.
Tall Svanetian defensive stone towers are spread across this small town. There are some attractive hiking and trekking trails for all travelers looking for an adventure. A four-day trek from here will take you to Ushguli, the highest living settlement in the Caucasus Mountains. Mestia also has some spectacular ski resorts for skiing enthusiasts.
The small Queen Tamar airport connects Mestia to Tbilisi, the capital of Georgia, and to other cities such as Kutaisi and Batumi, offering quick access to the town by air. Direct marshrutkas (minibuses) are available from a lot of cities and the nearest train station is at Zugdidi, which is just 3 hours away.
There are so many guesthouses here to choose from and they offer some exclusive Svan hospitality along with some amazing local food and of course, Georgian wine. Mount Skhara, the highest in Georgia, rises as the backdrop of the small town along with the twin-peaked Mount Ushba. If you are a mountain lover and want to spend a few days in paradise, look no further.
Tbilisi
GREECE
Athens
Santorini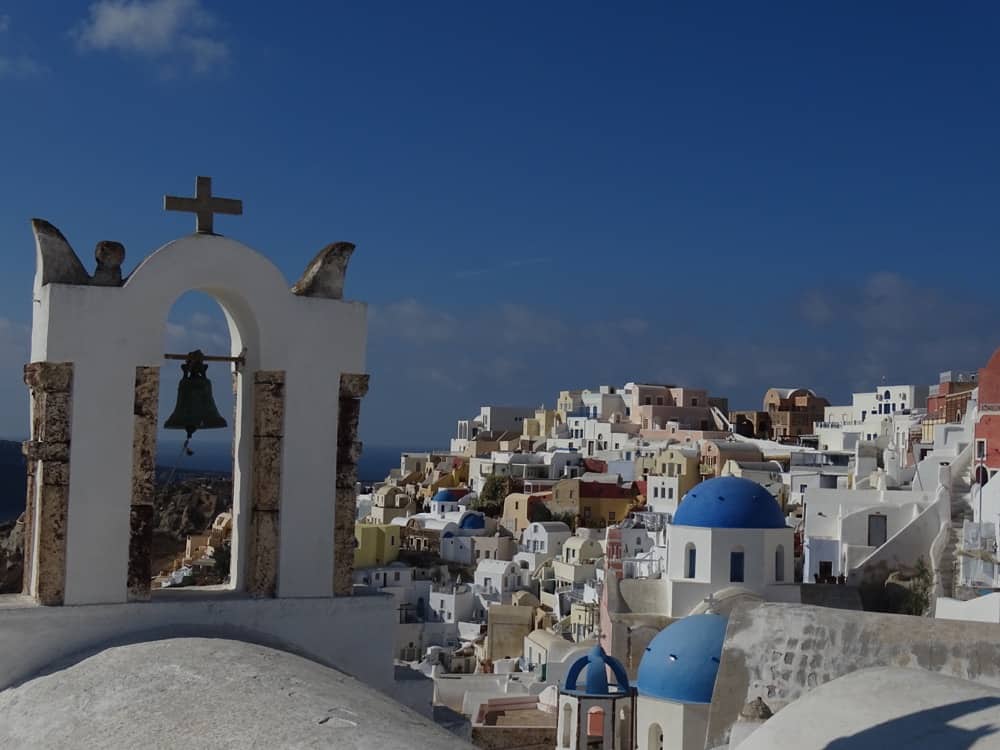 Santorini is a beautiful island located in the Aegean Sea in Greece. It is considered one of the most romantic places worldwide and many couples from around the world arrive in Santorini for their wedding or honeymoon. The scenery is very dramatic with the whitewashed houses and blue-domed churches perched on the cliff of the caldera.
Santorini is also a culinary paradise as you can taste many traditional products like fava, caper, and some amazing wines, unique due to the volcanic soil of the island.
Santorini also has some very picturesque villages like Pyrgos, Oia, Emporio with small alleyways, and colorful bougainvilleas. There are some amazing volcanic beaches worth visiting as well with black or red sand and small pebbles.
Other things to do in Santorini include visiting one of the many archaeological sites and admiring the wonderful sunset. At least once in a lifetime, one should visit this amazing island. It's definitely one of the most beautiful places in Eastern Europe.
Thessaloniki
Astypalea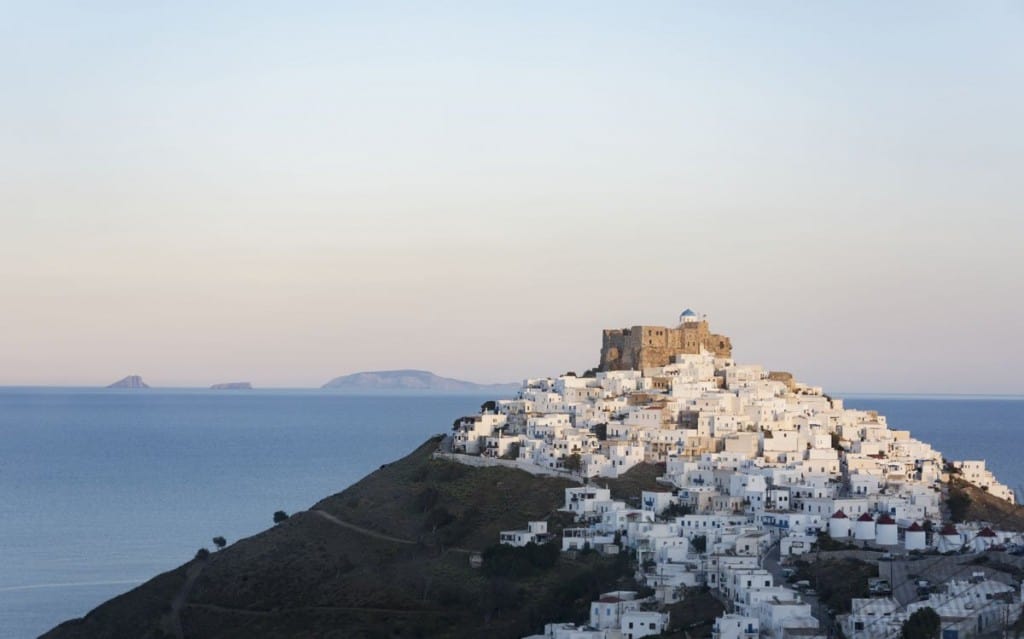 There are so many islands in Greece, that I wonder why people always head to the same ones. If you're happy to travel a little further you'll find Astypalea, a stunning island halfway between the Dodecanese and the Cyclades, 12 hours ferry, and a world away from Athens.
Astypalea is completely off the radar of most tourists – most visitors are locals that moved to mainland Greece traveling back to see their families.
There are plenty of things to see and do in Astypalea – culture, nature, the possibility to go hiking and sailing around the island, and even diving. Locals are super welcoming, and the cuisine is incredible – you'll spend most of the day eating!
This island should definitely be a part of your Eastern Europe trip.
HUNGARY
Budapest
Budapest is one of the most beautiful places in Eastern Europe. It's the perfect city to relax as it has many amazing, ornate thermal baths; yet it's also a great place to party with its super cool ruin bars.
No matter what era of history you are interested in, pretty much each part has made its mark here in some way or other.
Budapest has been invaded a lot over the centuries, from Turks to Nazis to Soviets. Walk along streets and notice bullet-holes from world war two, through parks that have been renamed several times depending on who was 'in charge'.
Budapest is a unique city that mustn't be missed off anyone's bucket list!
Pécs
MACEDONIA
Skopje
The vibrant capital of Macedonia is one of the best places to visit in Eastern Europe. There are many awesome things to do there, both during the day and night. Go sightseeing in daylight, as the rich history of Skopje has lots to offer even for the most demanding travelers.
When the sun goes down, experience one of the best nightlife cities in Europe.
Ohrid
POLAND
Check out our full post about the most beautiful places in Poland and the hidden gems of Poland. If you are looking for private tours to Poland, follow the link!
Zakopane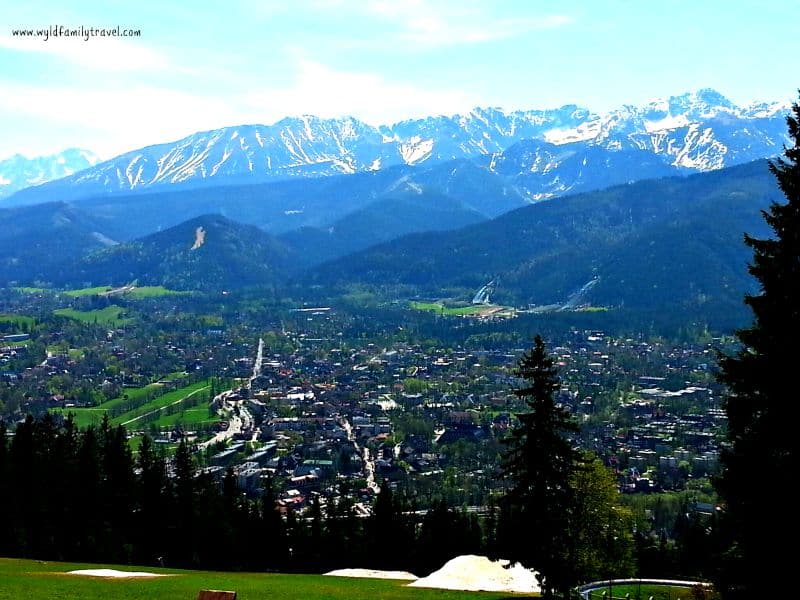 Zakopane Poland is a picturesque town well known for winter sports. It is not just about winter and snow. In summer, Zakopane turns on the sun and fun in the mountains. Adventure for hikers, mountain bikers, and outdoor enthusiasts.
Zakopane is located in southern Poland in the Tatra mountains close to the border with Slovakia. This amazing mountain getaway picture perfect with its snow-capped peaks, Horse and cart rides, and the amazing wooden houses of the region.
Jump on the cable car for a trip to the top of Gubalowka for amazing views of Zakopane and surrounding areas. No trip to Zakopane is complete without strolling Krupowki street for some shopping, eating, and drinking.
Accessible from Krakow in around 2 hours by public transport, you won't be disappointed.
Krakow
Where else on earth can you take a horse-drawn carriage ride through narrow cobbled streets, lined with candy-colored houses, shop for amber jewelry in a stunning covered marketplace, listen to classical organ music in a Baroque church, discover a castle protected by a dragon, AND eat your body weight in pierogis?
Krakow, Poland is one of the best places to visit in Eastern Europe.
Not only is Krakow safe, friendly, and affordable, with plenty to do within the city limits, but it also serves as a great jumping-off point to discover southern Poland. Buses make frequent trips from Krakow to the UNESCO-listed Wieliczka Salt Mine, a wonderland carved out of salt deep beneath the earth.
You can also make a day-trip to the Auschwitz-Birkenau Museum or the stunningly beautiful villages of the Silesian Beskids Mountains. But with its relaxed atmosphere and wealth of cultural attractions, you'd be forgiven if you don't want to leave Krakow. Have a pierogi for me!
Wrocław
My husband and I decided to drive to Krakow from Prague through Wroclaw, Poland, and what a gem it turned out to be. Frankly, I liked it far better than Krakow.
The University of Wroclaw has educated an amazing line-up of very famous historical figures, and its lecture room is particularly beautiful to visit with its richly painted ceiling and alcoves. Wroclaw lies on the Oder River; the oldest part of the city dates to the 10th century on what used to be an island in the river, accessible by the picturesque Tumski Bridge lined with lover's locks.
The city was heavily bombed in WWII and rebuilt its cathedrals using different materials so that you can plainly see what is original and what is rebuilt.
The town hall has lovely interior gothic architecture; the main town square is brightly colorful and refreshingly void of tourists. Playful gnome statues populate the market area, and we enjoyed some utterly delicious restaurants there.
We spent three days and nights and were never bored, never crowded, and perpetually delighted in this city. It's one of the most beautiful places in Eastern Europe.
ROMANIA
Check out our full post about the most beautiful places in Romania!
Brasov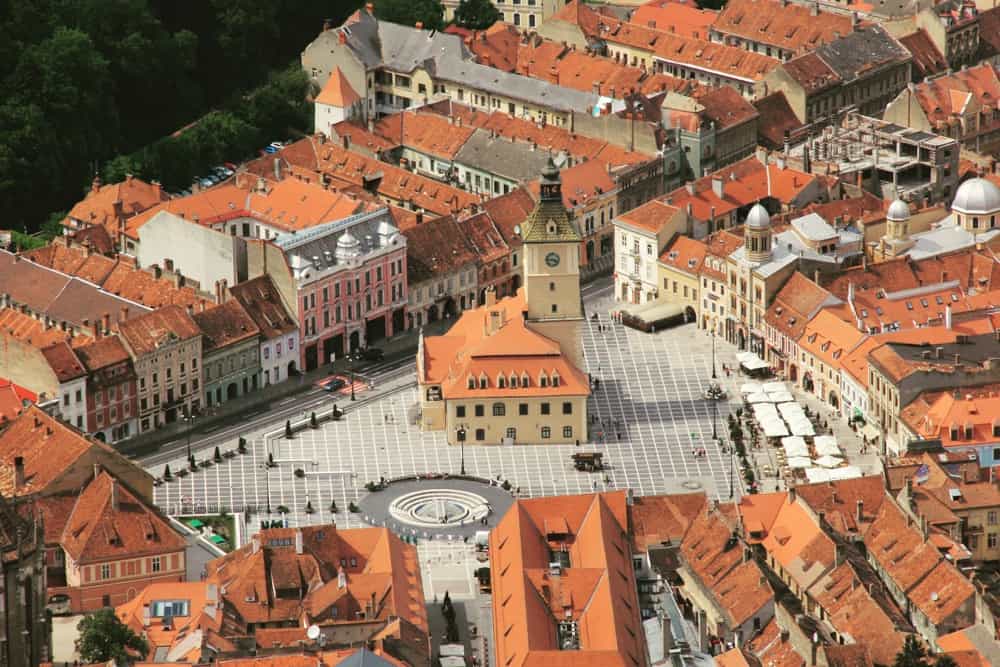 While you might struggle to immediately find beauty in Romania's capital Bucharest, Brasov is the true fairytale Romanian city you envisaged.
It's home to some beautiful, colorful Baroque and Gothic architecture, including the greatest Gothic church in Transylvania, The Black Church. There are also wide pedestrianized boulevards and spacious plazas flanked with a wide variety of quality restaurants with delicious Romanian food, cozy cafes, and quirky bars.
What makes Brasov even more awesome is its location at the foothills of the picturesque South Carpathian Mountains, surrounded by numerous viewpoints and hiking trails. And if you're into castles, three of the country's best – Peles, Bran (Dracula's Castle), and Corvin – are also easily accessible from here.
In short, Brasov offers history, culture, good food, beautiful architecture, and amazing landscapes, which, as far as I'm concerned, makes it a pretty damn near perfect place to visit. The fact that it's not overrun with tourists is a definite bonus too.
Cluj Napoca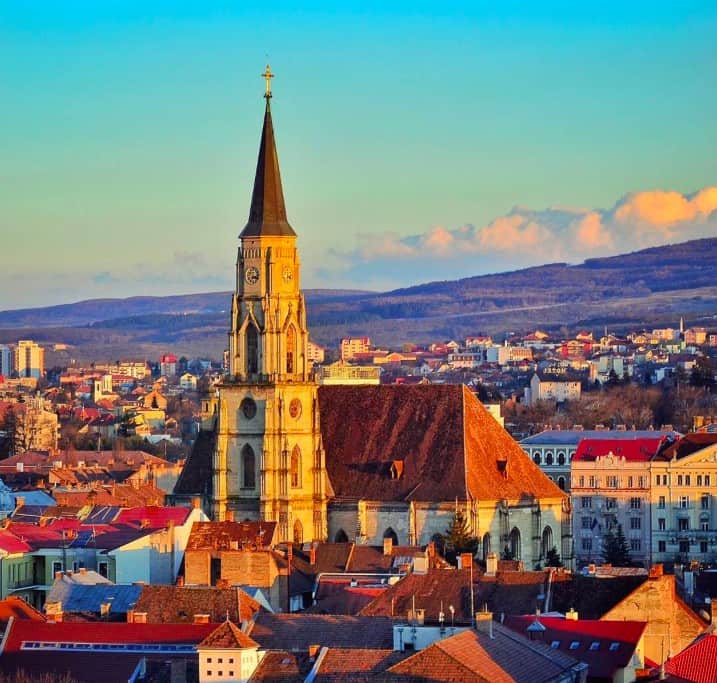 A city I hadn't put on the map before my little brother decided to spend there a semester, turned out to be one of the top Eastern European cities to visit.
And, although in the beginning, I wanted to make it my base to explore Sibiu, Sighișoara, Brașov, Târgu Mureș, Bistriţa, Salina Turda, Bâlea Lake and the curvy Transfăgărășan road, that crosses the South part of the Carpathian Mountains, soon I realized that Transylvania roads take you places slowly.
No matter if you are traveling to Cluj Napoca with kids, solo, or as a couple, you won't be disappointed.
Can't wait to go back to Cluj Napoca and make it my base for a while again to continue uncovering this unique region!
Sighisoara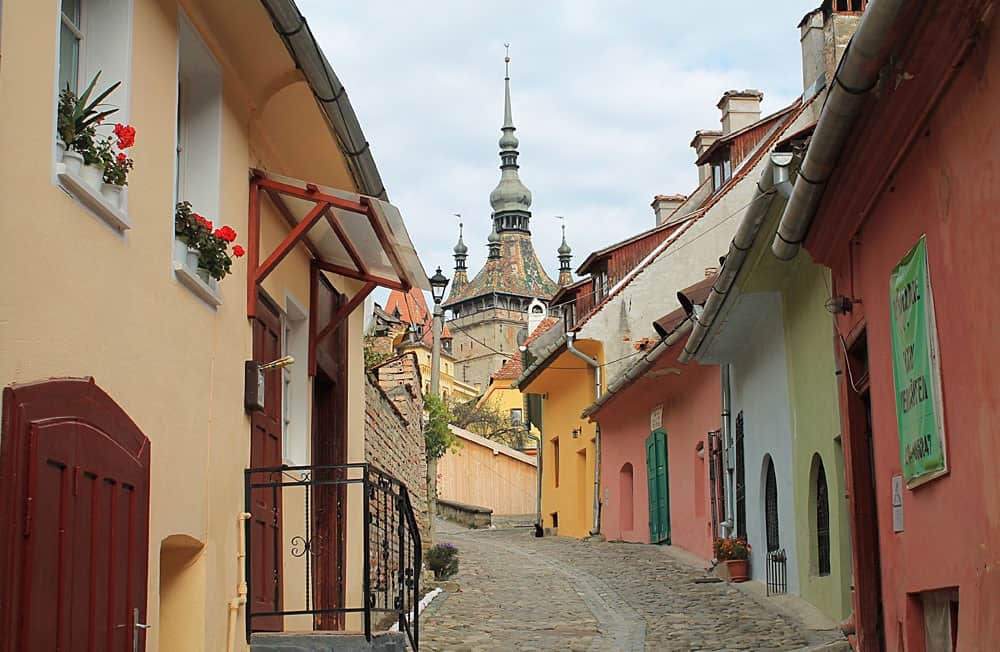 With its pastel-colored buildings, fantastical towers, and ornate churches, Sighisoara will instantly leave you in awe with its beautiful architecture. This medieval town in Romania is one of Transylvania's most picturesque towns with winding cobblestone streets and large open squares.
While the old citadel remains fairly quiet, it has many attractions to offer which include the clock tower, a dominating masterpiece which overlooks the red-tiled roofs of the houses in the old town and the church on the hill, a gothic-style church with the remarkable interior.
Whether you visit as a day trip from Brasov or stay a few nights, you'll find interesting sights in this fairy tale town, including the house where Vlad the Impaler was born. Simply wander along the streets of Sighisoara and discover places beyond the guide book.
Vamp Veche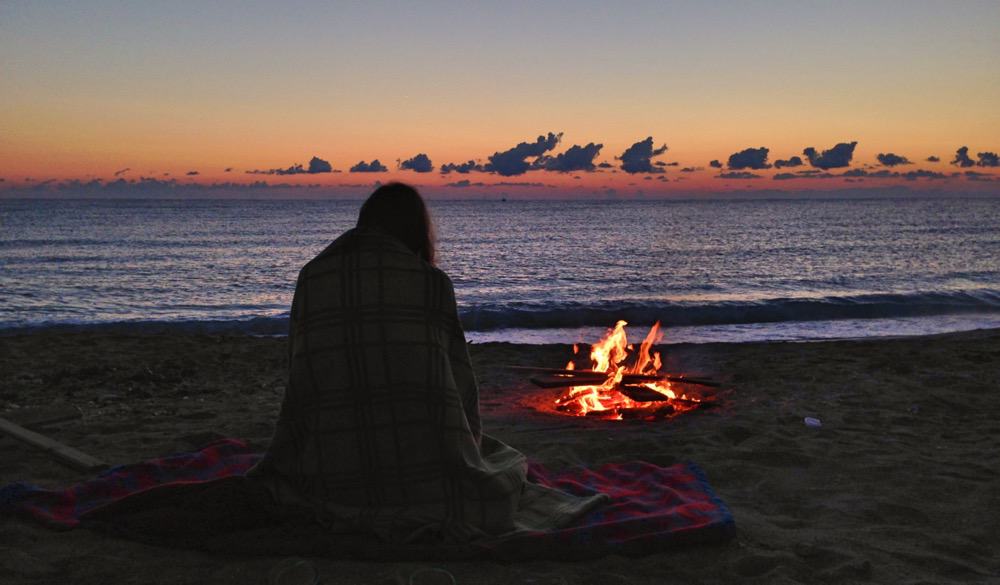 Just a stone throw away from the Bulgarian border and on the coast of the Black Sea, you will find Vama Veche, a little hippie beach town that has all the charm needed to suck you in for a few days (or weeks). Hitchhike from Bucharest and join the locals for their beach BBQs or their nightly bonfires!
This is how nice and welcoming the Romanians are. Be prepared to be dragged to the craziest beach parties until the sun peaks out from the horizons for the most beautiful sunrise.
From the very small local food market to the fish shack on the beach to the weekend parties attended by the city folks…There is something for everyone! Or just rent a bike and hop over to Bulgaria and get lost in the quiet little countryside villages.
RUSSIA
Saint Petersburg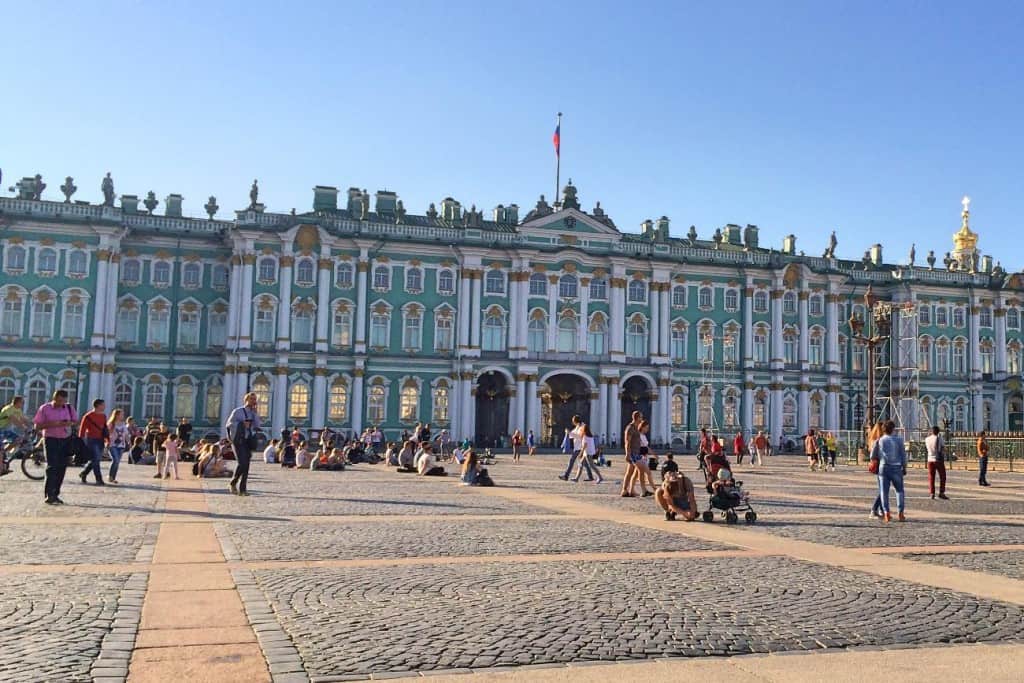 I'm a great fan of St Petersburg since my very first visit over 10 years ago. Russia's second-largest city is one of the best places to travel in Eastern Europe. The more I go back there, the more I realize how much the city has to offer.
At first, it was the city's grandeur that caught my attention. St Petersburg was the capital of Russia for about two hundred years and it has a number of grand palaces and great buildings to prove its imperial past. Many of them are open to visitors and are home to museums and operas.
If I had to recommend only one place to visit in St Petersburg, it would be the Hermitage Museum. One of the largest museums in the world is so vast that it occupies six different buildings. The Winter Palace, once the official residence of Russian Tsars, is one of them. In summer it's packed with tourists, so I recommend visiting the museum – and the city – during the low season.
On my last trip, I discovered a different museum experience. It was a modern and quirky gallery called Erarta, which shows displays the works of young, avant-garde Russian artists. To me, it proves the city is evolving and open to current and future tendencies.
Sadly, St Petersburg is one of the cheapest places to visit in Eastern Europe. But with Russia's current economic situation, the city is extremely affordable. So my recommendation is for you to pack your bags and explore the city's museums, amazing churches, and diverse food scenes.
SERBIA
Novi Sad
TURKEY
Istanbul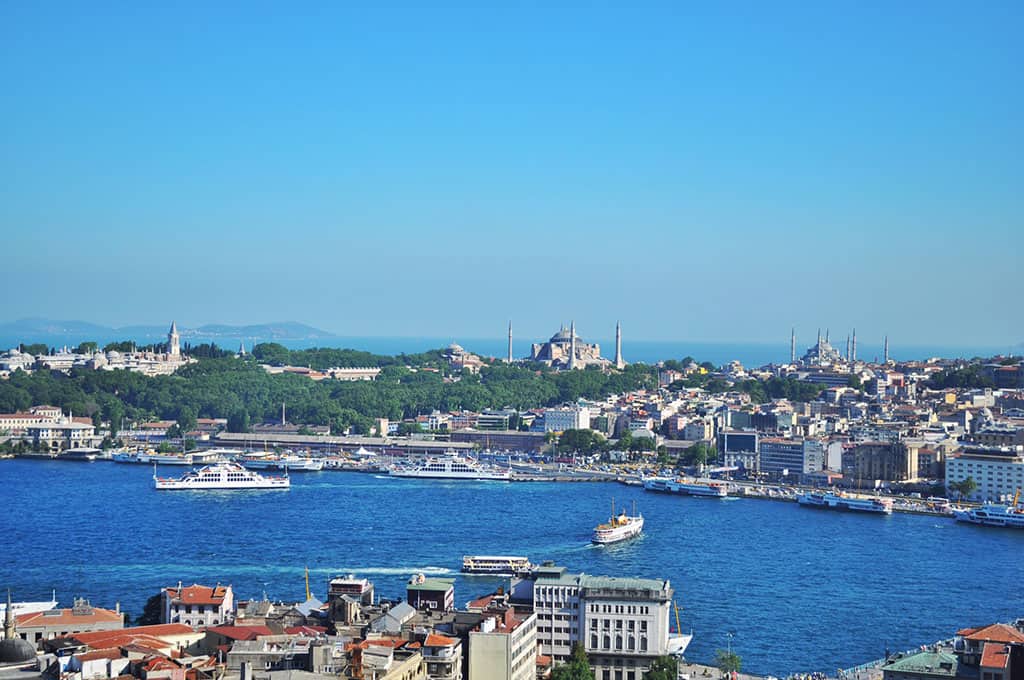 Izmir
Kabak Beach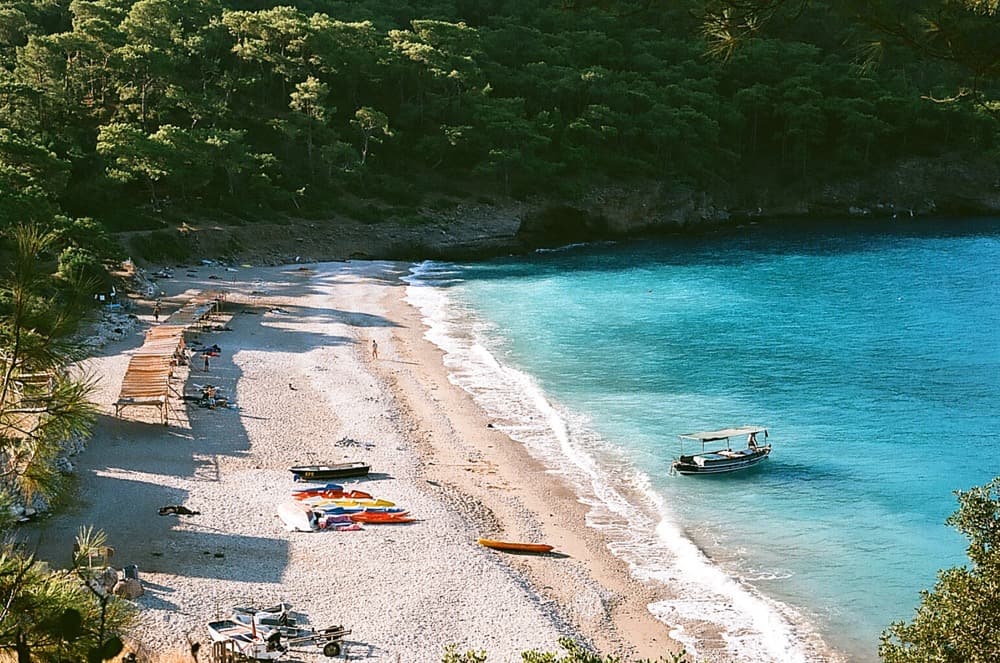 Kabak Beach in Turkey is a little tricky to get to but, as you descend the cliff and catch your first glimpse of the almost unbelievable blue water you realize it was all worth it. This beach is one of the most beautiful places in Eastern Europe. It is small but the white rocks slowly turn into incredible golden sand, which descends rapidly into this beautiful warm blue water.
Kabak Beach is also completely surrounded by amazing mountains, which fall straight into the sea. Not to mention there are sea caves you can dive through if you are daring enough.
The vibe on the beach is pretty alternative and really friendly with everyone down to talk or have a drink or fill you in on the hikes in the area. The hikes include one to an incredible little waterfall with emerald green water that if you get to at the right time you can have completely to yourself.
The other is a hike that lasts a few hours to the next bay over called Paradise Beach, which completely lives up to its name. We camped there on the sand and watched the sunset over the water from our tent completely undisturbed by another human for the entire time we were there.
It is such a beautiful part of Turkey and I could not say enough good things about it, if you are visiting it really should be on your list of things to do.
UKRAINE
Lviv
If you like vibrant city life, street art, festivals, and most of all, good coffee, then you should put Lviv on your list! It's one of the most beautiful Eastern European cities.
Located in the western part of Ukraine, Lviv attracts lots of visitors not only because of its historical architecture, but also because of cool vibes of contemporary art, rooftop views, and hidden squares filled with the authentic bohemian atmosphere.
Make sure you visit Lviv in the summertime when most of the art festivals take part in the town. Get ready for the city center full of live music, dancing, and street performers. And last, but not least, make sure to visit their chocolate factory and a few of the original cafes.
Kyiv
Do you know any other destinations that should be on the list of the most beautiful places in Eastern Europe? Remember, sharing is caring! Share your thoughts in comments!