Discovering the world while working has long been a dream for ambitious businesspeople. In the 1970s and the 1980s, you could still receive a corporate suitcase branded with the logo of your company when you were hired in a position that involved a lot of travel.
Nowadays, of course, the standards have changed dramatically. For a start, you don't need to work as a salesman to make travel an integral part of your career. On the contrary, more and more young adults have embraced the opportunities of a modern lifestyle to make the road their home. If there is only one advantage of the current technology, it would be this one; being able to enjoy a nomadic lifestyle while making a living. With a range of options available, from freelancing around the world to joining companies that value flexible time and location, it has become increasingly accessible for a lot of professionals to leave the dullness of the office life and make the world their new workplace.
However, accessible doesn't mean easy. Newcomers to the nomadic life can struggle to build a profitable and sustainable career to support their traveling passions. Many are forced to work at home and quit their job each time they've managed their finances well and accumulated sufficient savings to go on an adventure and discover new countries – which in return forces them to come back and apply for their next job once they ran out of money. It isn't a long-term solution. But, if you too are unsure how to begin your nomadic career journey, you should familiarize yourself with some of the obstacles that can slow your progression.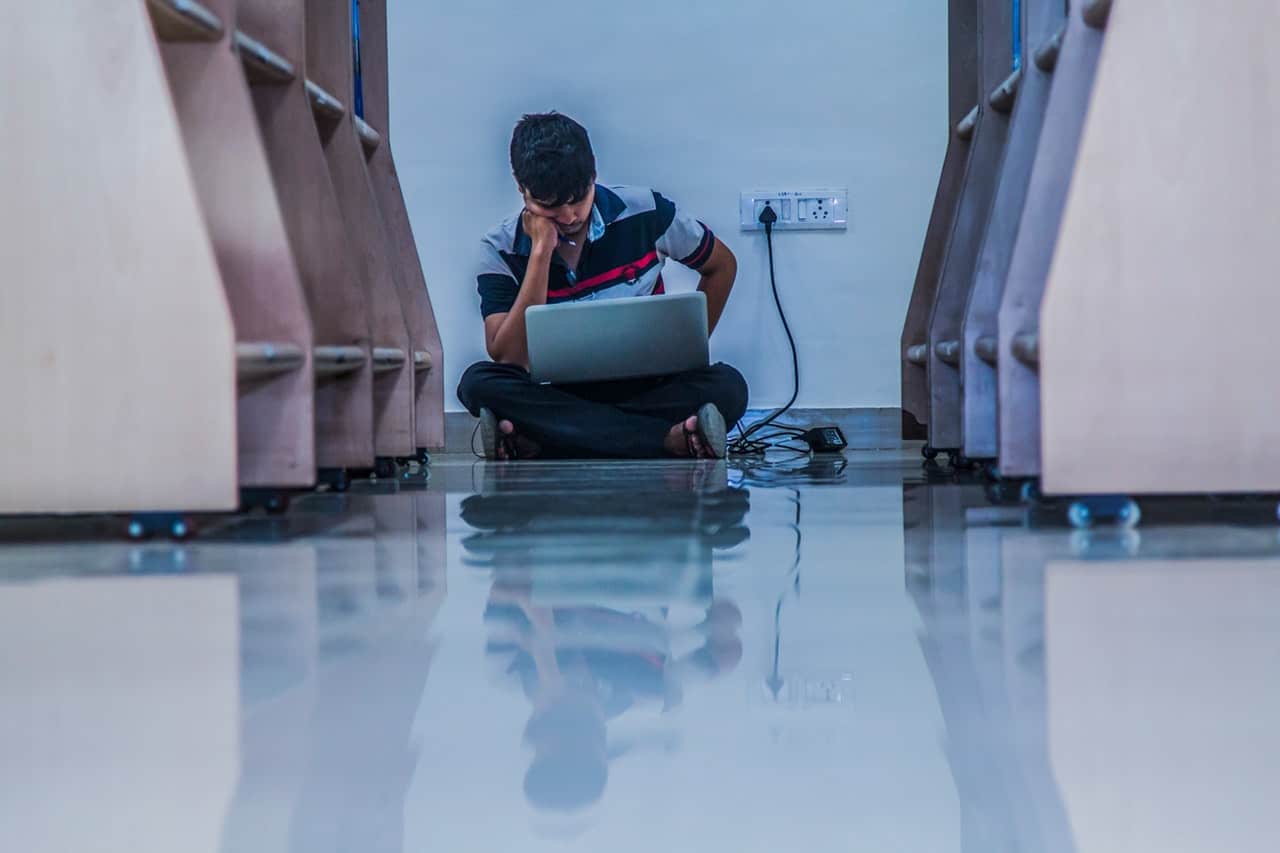 Research, research, research
Taking the right steps to build a successful career that takes you all over the world can often feel like climbing an impossible mountain. Where do you even begin? There is no secret. If you want to climb that mountain, you need to find out as much as you can about it. You'd be surprised to know that this is where most people fail. You can't just pack your luggage and decide to build a career as a nomadic traveler. You need to do your research first – aka, finding everything about your career path. It is critical to differentiate between freelancing and being employed, as you can find opportunities both in and out of the office world. Plenty of companies are looking for avid travelers to bring their talent in-house.
Similarly, an independent career can also be the right solution if you prefer professional freedom. Researching and comparing your options is a priority. If you don't consider different job opportunities, destinations, and cultural expectations all over the world, you are not equipped to make your dream come true.
No Digital Savviness, No Work
Working when you travel means that you need to be ready to unpack your laptop at the first sight of a safe Internet connection. You may not have a lot of time to get set up and ready, so you need to work quickly. Ultimately, it's your ability to manage a quick turnaround when you work online that will sustain your lifestyle. In other words, you need to get familiar with the main shortcuts on your laptop, from how to copy and paste on Mac to how to search for a document. You can't afford to waste any time!
You Hate Feeling Uncomfortable
If you've worked in an office before, you need to be prepared to discover an entirely new way of working and living. You need to be ready to cope with a lot of new things you might not have experienced before. It's not a matter of embracing and following every custom, but you need to keep an open mind for the cultures and the people around you. Everything is going to be different. It doesn't mean your nomadic lifestyle is more dangerous than working in an office. But stepping out of your comfort zone and accepting the differences will make your journey easier.
Do You Even Know Where The Embassy Is?
Everywhere you go, you are a foreigner. While it doesn't mean you can't make friends with the locals – because you will –, it means you need to look out for yourself too. Your embassy is your main point of contact for anything regarding stolen wallets to lost documents and renewal of passports. They can also help you to better understand the local regulations and find out how to develop your business.
Who's Da Boss?
Being self-employed can be stressful, as with each gig that comes to an end, you need to find the next one. For many freelancers, anxiety and stress can eat your sanity away. When you're traveling, the situation can get worse as you're even more reliant on your income. But if you let fear take over, you're likely to pack your belongings and book the first flight home to find comfort. Instead, you need to take back control. Allowing yourself scheduled worry time, which lets you tackle issues and measure the gravity of the situation can be helpful.
But I Can't Freelance In Here!
You will inevitably hit a destination or a period of time with no freelancing opportunities. But it shouldn't have to be the end of your journey. You need to give yourself other options. You can take an exam to teach English as a foreign language in language schools all over the world. You can apply for a job in a bar or a hotel. You don't have to freelance your way to the next trip. The more alternatives you have, the safer you'll feel traveling.
The Dramatic Jet Lag Claims Its Victims
If you're planning to travel long distances, you are going to experience some jet lag symptoms. Jet lag, if you don't know it, doesn't only mean you're feeling tired. It goes much deeper, disrupting your sleep patterns – meaning you can't rest at night – and your digestive patterns too. In short, you may not be able to work for a while. Unless you're an experienced traveler, it's best to start with closer destinations and to fly west. Flying east can aggravate your symptoms.
From jet lag to poor laptop knowledge, people who fail to make their nomadic career come true often forget to take the little things into account. It's not a matter of luck. If you want to work and travel successfully, you need to understand how apparently meaningless factors can affect your path.