10 Things Not To Do In Venice
Hundreds of thousands are going to Venice every year. No wonder why- this place truly is unique on a global scale. The city of water is charming, mysterious and beautiful. While it's easy to visit all the places listed on Tripadvisor, there are some things not to do in Venice. Knowing what to avoid will not only save your money but also your time.
1. Don't Even Think About Going to Venice Without GPS or Map.
EVERYBODY gets lost in Venice. It has so many bridges and small, narrow streets that it's easy to lose your sense of direction. If you don't have the Internet on your phone, buy a map and have it always with you. Mark the familiar spots to make sure you will find your way back to the hotel.
2. Don't Go To Venice Only For One Day
The biggest problem in 'The City of Water' is that people come here only for one day. They arrive in the morning and leave in the evening.
Do something different and stay in Venice for at least one night. You'll see how beautiful this place is. You can watch the everyday life of locals and enjoy wandering around the city.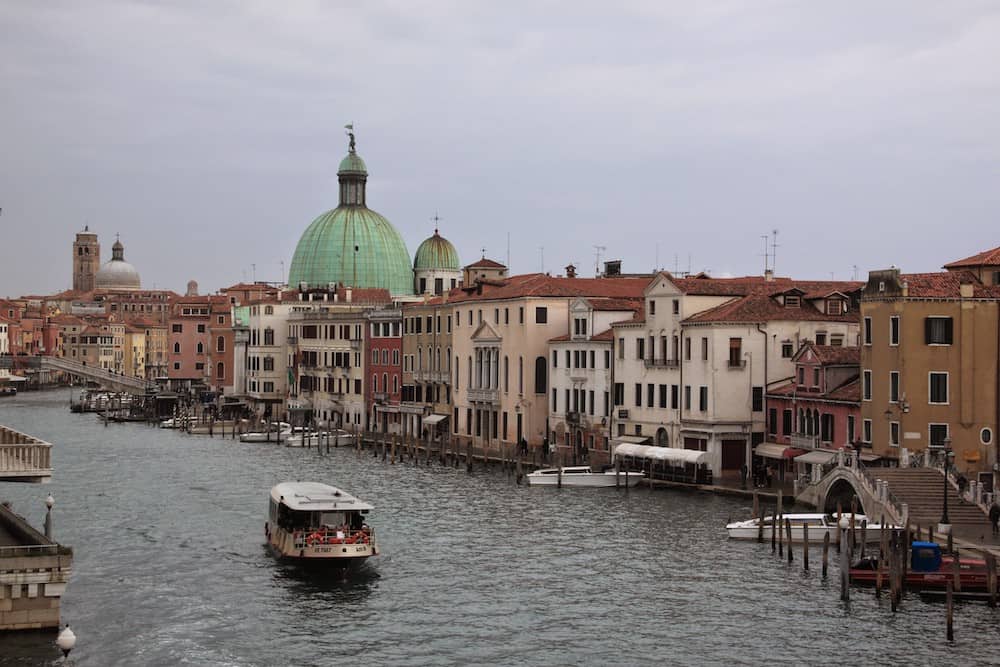 3. Don't Visit Venice During Summer.
One of the things not to do in Venice is visiting this city in the summer. The best time to visit Venice is spring, autumn or winter.
It won't be crowded and prices will be lower. You will be able to go inside St Mark's Basilica without waiting in a long queue.
Don't be worried about the weather! We were in Venice in January and it was really warm.
4. Don't Waste Your Time And Money On Doge's Palace.
They say Doge's Palace is one of the best monuments in Venice. But in fact, there's nothing special about it.
Admission is really high. If you are not crazy about art and architecture, buy yourself coffee and tiramisu instead of tickets to Doge's Palace.
5. Don't Take Water Tram Unless It's Necessary.
Venice is really small. You can easily walk to St Mark's Square from the bus or train station in one hour (actually you can get there in half an hour, but you will get lost many times for sure).
Water tram ticket price is 7 euro per person. You can also use
Venice water taxi
. If you are traveling on a budget, better walk- you'll save money, and you will have a chance to see more of Venice.
6. Don't Try To Visit All The Places.
If you want to visit all the monuments in Venice, you'll have to be there for at least one month!
You can't see everything. So just choose the most famous monuments and focus on them.
7. Beware Of The Pigeons And Birds.
They are really hungry. If you eat a sandwich on St Mark's Square they can steal it from you!
You better hide if you want to eat something. Check twice if there isn't any greedy bird around you…
8. Don't Spend Your Entire Time In Venice.
Only a few people know that there is a beach near Venice.
It's called Lido and you can get there by water tram (Vaporetto). Awesome, right?
9. Don't Leave Venice Without Taking A Gondola Ride.
Everybody knows that 'The City of Water' is famous from gondolas. So it's really worth to buy a gondola ride there.
Sadly, most gondoliers don't sing. We were asking many of them to sing during the trip but they said real gondolier doesn't do that. You can watch it only on movies….
10. Do Not Take a Backpack.
There are some places in Venice (e.g. St Mark's Basilica) where you can't get if you are carrying a backpack.
Better leave it in your hotel or in the left-luggage room (which is right next to St Mark's Basilica).
Pin For Later: