Ways to Save on Airfare – Tips for Flying On a Budget
Disclaimer: This post is sponsored by PSECU, a Pennsylvania-based credit union.
Almost everyone dreams of seeing the world, but, once upon a time, that task was somewhat difficult. Explorers had to visit a travel agent, who would plan every aspect of their trip for them — and charge a high fee for doing so. Then, they had to research their journeys in travel books to find inspiration, rather than logging onto Google or social media for travel tips and tricks.
Now, though, it's as simple as logging online, searching for the flights and hotels you need and pressing a button to book everything. You still might run into some difficulties on your own, and that's especially true when buying your ticket for travel. The prices for air travel are, indeed, high, but they don't need to be as much as they used to be — and you shouldn't feel conflicted when you make a move to purchase your tickets, either.
Here are five ways to make sure you're saving money when you buy airfare.
1. Get Multiple Opinions
Don't just log onto your favorite airline's website, search for your intended destination and go with whatever price they list. Instead, you should check sites that aggregate and compare prices from multiple companies to find the best route at the most palatable price.
Start with familiar options, such as Orbitz, Priceline or Expedia. All of these search engines will do the comparison for you and help you find the cheapest ticket. Some sites, including Skyscanner, will also evaluate the flight path and tell you which is the most and least desirable — you can imagine which ones tend to be cheaper. If you prefer to fly on Southwest, check out their site specifically, as their options sometimes don't appear in aggregator travel sites — and don't forget to use their low fare calendar when you book, especially if your travel dates are flexible.
Once you've found what appears to be the best option, log onto the airline carrier's website to check how much it costs with them. It could be the same, but it could be cheaper to buy from them directly. Your search should always include a follow-up visit to the website of the airline you intend to take.
If you're lucky enough to live near multiple airports, be sure to run the same searches described above to see which is the cheapest for your trip. For example, a less traversed airport might have more affordable flights to draw in more customers. Alternatively, the bigger hub will probably have more options and more cost-effective trips overseas.
2. Travel in the Right Season — and on the Right Days
Another way to save big on your next trip is to fly when no one else is. Every destination will have its travel high and low season, so it's up to you to do your research and figure out when yours will be less crowded. For example, Travel + Leisure reported that Chicago is cheapest to see in spring when hotel costs dip to 54 percent less than their peak season prices. Rome is at its most cost-effective in September, while the delights of Beijing are best in May.
Be sure to comb the calendar for stretches exclusive of major holidays or academic breaks, too. When people have built-in holidays, they're more likely to travel, so avoid traveling during the Fourth of July, Labor Day weekend and other holidays. Try not to visit when families with schoolchildren will all be making their treks, either — a summer flight to Disney won't be cheap.
You could also consider scheduling your journey during a time of year when the weather's precarious, although the lower price tag might not be enough to draw you in. If you do book a Caribbean getaway during hurricane season, for example, be sure to pick up travel insurance, so lousy weather doesn't mean you lose your trip investment.
Once you've settled on the right season, you should be open to departing and returning on random days of the week. Think about it: most people will try and leave toward the end of the week, so they can take off as little time from work as possible.
If you have the flexibility, then, try booking early or mid-week flights to save money. As another rule of thumb, try avoiding Sunday travel on any trip — again, getting back for the workweek is a massive draw to travelers, so the Sunday afternoon flight will likely be the priciest.
3. Book at the Right Moment
Internet cookies are not your friend — at least when you're booking a trip. If you look at a possible flight and return a few days or weeks later to buy, you'll probably see that the price has ticked up slightly. It could be a coincidence, or it could be that your cookies remembered you've looked at this trip before, and you might be inclined to buy now instead of risking another price hike.
Always clear your cookies before booking a flight — or, better yet, book it as soon as you find the best price. Although you may worry that you can still find a cheaper option out there, you can follow a few steps to ensure you're reserving your ticket at the best possible moment.
For starters, the prime time to book is between three months and three-and-a-half weeks before your intended travel date. Many people have found tickets to be their cheapest on Tuesdays in the mid- to late afternoon, although most companies announce sales at mid-week. So, Tuesday through Thursday is your best bet for booking — avoid weekends and Mondays, when travel companies know you're more likely to sit down, research and plan.
If you need assistance with booking your flights, there are apps for that. Some companies promise alerts for when flights to your destination drop in price, so look into options like Hopper if you want some virtual help.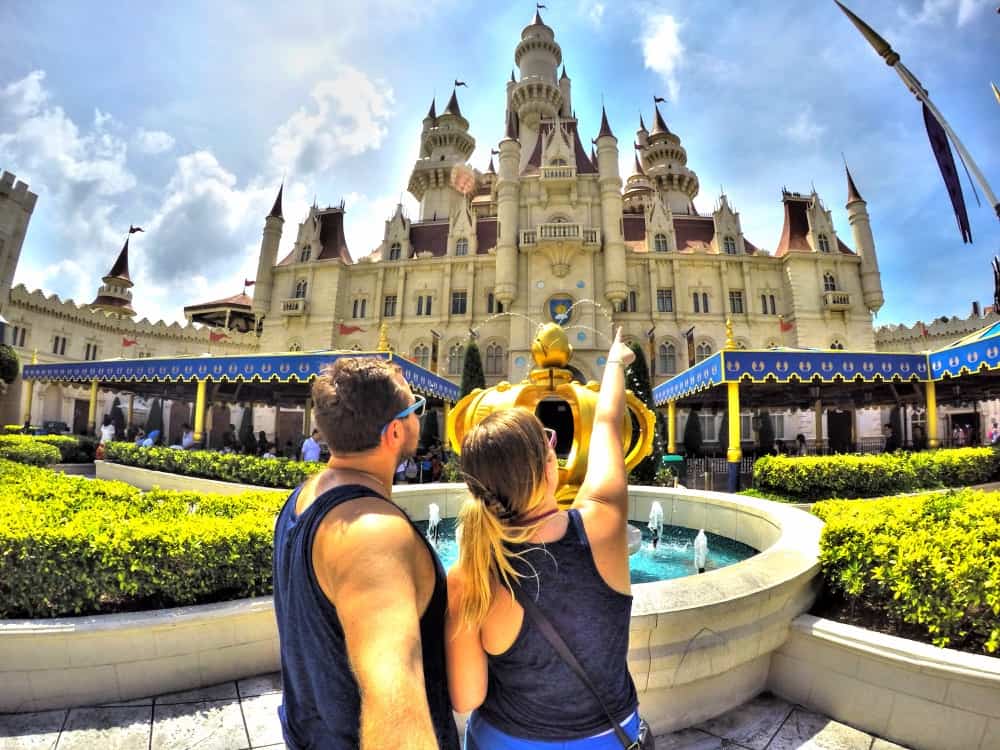 4. Take Advantage of Travel Rewards
Another way to save on your trip is to spend money on the items you'd buy anyway — with a rewards credit card, of course. Although every card's benefits will be different, most turn every purchase into rewards points, which amass over time. You can then trade in your points for credit toward buying airfare, as well as on other travel-related purchases, such as hotels, taxis, activities, etc.
You should do plenty of research before signing up for a rewards credit card, of course. The best one for you might be a general travel-centric card, which gives you refunds for purchases related to your next getaway. Or, if you're loyal to a particular airline, then you should enlist in their credit card rewards program. And you'll find that many of these cards take into consideration your propensity for traveling — they'll provide additional benefits, such as transaction fee-free international purchases, which would otherwise make your trip much more expensive.
Even if you can't apply for a new credit card, be sure to enlist in airline and website reward programs, and try staying as loyal to a particular brand as you can. That way, you'll rack up points and rewards, even without the help of points from your everyday purchases.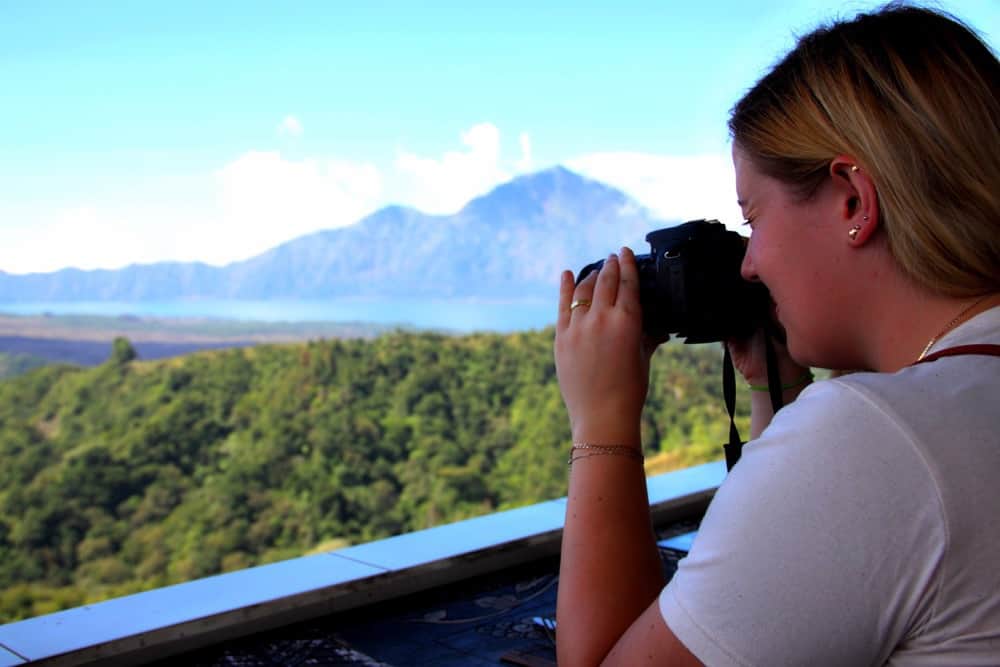 5. Let the Discount Choose Your Destination
Perhaps the most fun way to find discounted airfare is to conduct a search without a destination in mind. Instead, you can let the cheapest flights inspire where you'll go — and perhaps open you up to a destination you've never considered before.
Sites like Skyscanner make this type of search simple. All you have to do is type "Everywhere" into the box where you'd typically type your intended destination. Then, the site will show you the cheapest places to which you can fly. Once you choose the one you're most interested in, you'll see a list of cities and prices for arriving at each one.
This method not only infuses your search with a bit of excitement but also means you'll save money on your next getaway. The cheapest flight could be the one to lead you to the coolest destination — all you have to do is find it.
Of course, you can also let high and low travel seasons choose your destination for you. We already mentioned that many seasons have their marked tourist season followed by a lull in visitors. Plan your trip during that time for a cheaper flight, even if it means going to a city you didn't initially intend to visit.
The same goes for the general area of your trip. You might swap out a mid-winter ski trip for a visit to the beach, even though it won't be warm enough for a dip. You'll still get to soak up all the beauty of the coastline and enjoy relaxing by the water, though, so you might let cheaper flights and hotels lead you in the opposite direction.
Get Going and Have Fun
Although the search for your ticket might be exciting, the best part of your travel-planning experience will undoubtedly be the trip itself. With your careful and cost-effective planning, you're sure to have a fantastic time no matter where you end up. Once you've booked your tickets, all there's left to do is get going — and have fun.
PSECU, a credit union in Pennsylvania, put together this helpful graphic detailing some of the least expensive ways to fly and other money-saving travel tips!
Pin For Later: