How to Work Abroad and Travel Anywhere
It does get boring working a 9-to-5 job every single day. What if, you could travel to any place you want, and make a living at the same time? In fact, a lot of people are doing that right now. They are able to work whenever and wherever they want. A lot of people would say that this is too good to be true, but it is happening right now. Because of the advancement in technology and also the creativity and innovation around us, freelancing and any type of job out there is becoming more available. However, people are still stuck in the mindset of a 9 to 5, that all these jobs are open to everyone. Because there are a lot of jobs available, and not a lot of freelancer, it to the point where there is a lot of money lying around, but not enough people to collect them.
If you desire the luxury of working anywhere you want, then you have to have the right mindset. The important thing is to have the drive and motivation to get your work done. It could be very tempting to go swimming and hiking in a new and adventurous place, but you have to stay focus and understand that making an income is essential as well. This would entail setting a couple of hours each day geared towards working on your project and then spending the rest of the day having fun.
If you have the right mindset and the thirst for travel, then here are some traveling jobs to consider.
Backpacker job
The backpacker job is a type of job that does not require a computer or a college degree. It's a spontaneous job that happens anywhere and at any time. It's a very hands-on type of work that entails the usage of a variety of skills and streetsmart. Backpacker job often includes musician, manual labor, artist, farm work, and street vendor. Anytime, you come across someone who needs help with something or requires a specific skill to accomplish a task; then it's time to take out your negotiating skills to start making money.
Travel blog
If you love traveling, then creating a travel blog is the best thing you can do to make an income while going to new places. The great part about having a travel blog is that you can Work Abroad without any deadlines. You rely on your creativity and your zest for life. In fact, many travel bloggers have made over six-figure salary blogging about every place that they have traveled to and what they have experience. They would post photos of new places, trails, adventures, food, restaurants, and new activities. The more followers and likes they have, the more money they make through advertisement or other modalities.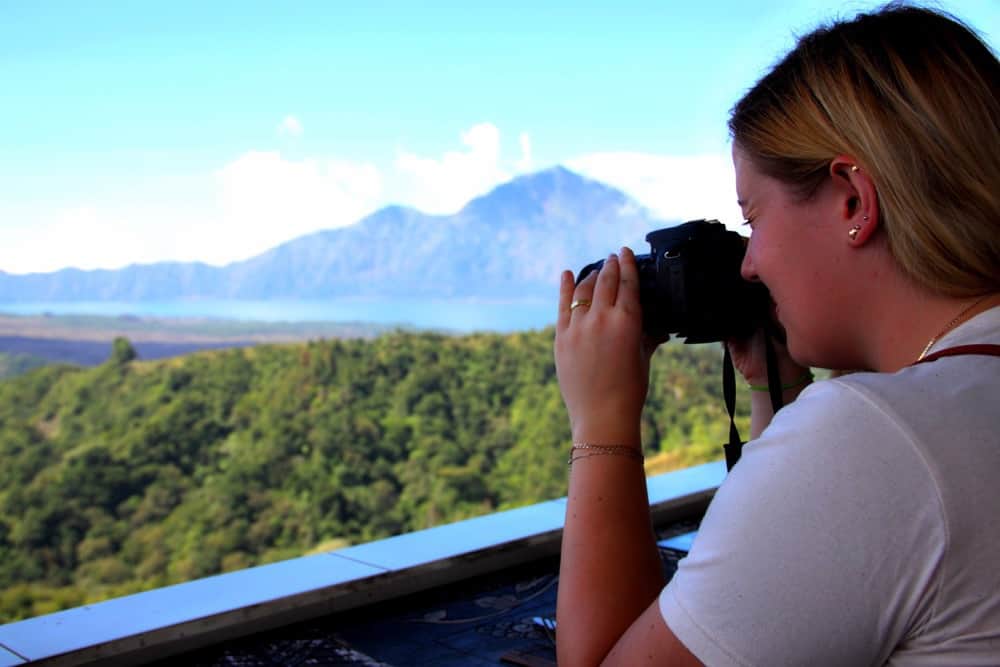 Teaching English
Asian countries like China and Japan are always looking for English tutors to teach their students. They pride themselves on ensuring that students get the best education and culture. If you love teaching, you can easily get a job as an English tutor or teacher at any schools in the world. If you prefer to teach online, there are a lot of online platforms that can help you earn money while teaching students on the computer. That way, you can work whenever and wherever you want.
Yacht sailing job
Maintaining a yacht requires some skills and expertise. If you have those assets, then you are in luck. You can travel on a rich guy's private yacht, make an incredible income while enjoying some exotic locations. The great part is that your food and living accommodations are covered, so you can save a lot of money. If you have never worked on a yacht before, you can always get a job as a stewardess, and you're on your way to making a decent living while exploring a variety of beautiful destinations.
Bartending
Everywhere in the world, there will always be hotels, yachts, parties, and restaurants that are constantly looking for a bartender. After all, people love sipping their martini and other alcohol during their travels. Getting a bartending license is very easy, and it only takes a couple of months. After you are certified to bartend, you can apply as a bartender to a variety of places during your travels. The best part is that you can work as a temporary bartender throughout each of your destinations. That way, you get to explore the world, party, and make a living at the same time.
Tour guide
If you have a favorite travel destination that you are extremely familiar with, then you can apply to be a tour guide. The great part about being a tour guide is that you get to communicate and meet different people from all over the world. In fact, it gives you a chance to share ideas and socialize as well as making a decent income at the same time.
Translator
If you are multilingual, then this is the job for you. A lot of people need an excellent translator to help them convert a document to a different language. This is an excellent travel job to work while you're on the go. You can work whenever and wherever you want. This freelancing gig is basically translating a document into a different language for your clients. If you get enough clients, you can make a pretty good living, even a six-figure salary.
Freelance yoga instructor
There are people who are very health conscientious. Whenever they travel to a new place for vacation, they will always have to look for a gym or instructor. If you love yoga, then you should consider being a freelance yoga instructor. You can work in resorts, gym, and hotels all around the world. This will allow you to showcase your talent and get clients everywhere you go. After all, there are yoga enthusiasts that will enjoy doing yoga during the vacation.
In the past, it is ideal for getting a college education, graduate, and get a 9-to-5 job. Now, the opportunities are endless. In fact, you might not even have to go to college or settle for a 9-to-5 job. You can travel to anywhere you want, and work on any freelancing projects or jobs. The idea is to have a zest for adventure and an amazing work ethic to get through your project. It could be tough at first because you're in a new location, and you want to have fun, but with the right discipline, you can make your dreams come true.