Most Beautiful Places in Turkey for Families
Turkey is a fascinating, unique country. It's surrounded on three sides by three different seas, divided between the European and Asian continents, and is a cultural mix of Ottoman, Mediterranean, and western influences. The people are friendly, the landscape is gorgeous, and the food is delicious. Turkey family holidays, or even a romantic Turkey honeymoon, are sure to be unforgettable experiences. From the best resorts in Turkey for families to why you should take a Turkey cruise, we've got you covered. Here, we'll tell you all about the best cities and regions to visit, must-sees and -dos, and some tips to make your trip as smooth as possible.
Turkish Language Crash Course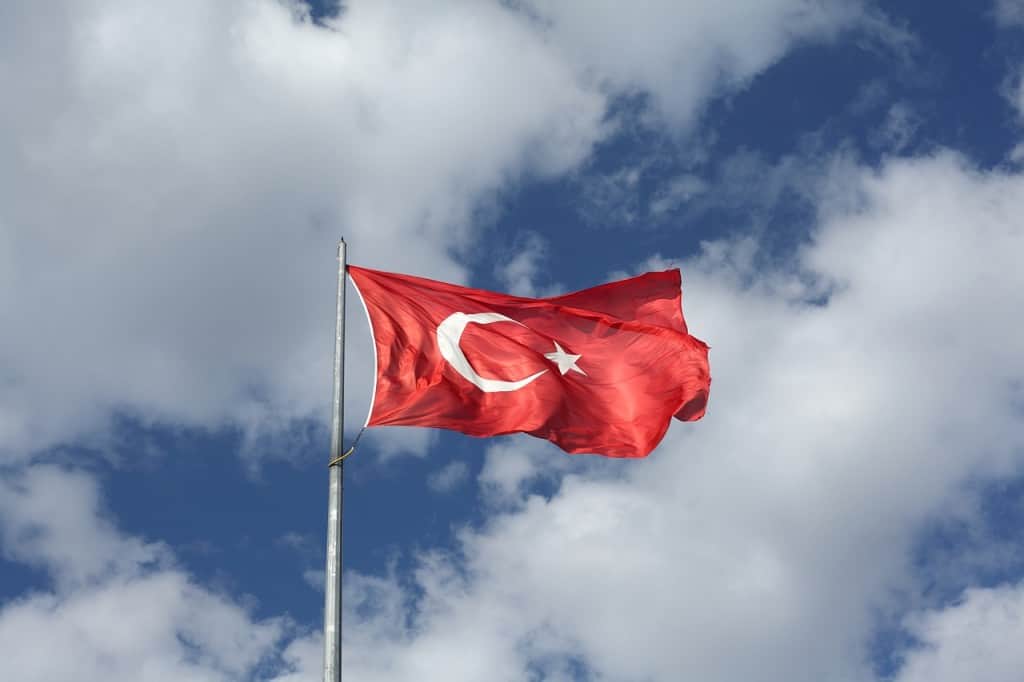 Thanks to mass tourism in the seaside resorts and popular cities like Istanbul, it won't be hard to find people who speak English there. However, in less touristic areas this isn't usually the case. Either way, you'll be much-appreciated if you respect the culture and at least learn how to say Hello and How are you in Turkish:
Hello – Merhaba (pronounced: MEHR-hah-bah)
How are you? – Nasılsın? (pronounced: NAHS-suhl-suh-nuhz)
Thank you – Teşekkür ederim (pronounced: tesh-ek-KEWR  eh-dehr-eem)
Please – Lütfen (pronounced: LEWT-fehn)
Yes – Evet (pronounced: eh-VEHT)
No – Hayır (pronounced: HAH-yuhr)
Where is… – …nerede (pronounced: NEH-reh-deh)
Best Time of Year to Visit
Lucky for you, Turkey has a fairly moderate climate year round. The best season to visit depends on what exactly you're looking to do. If you're a beach bunny, May to October is the best time of year to visit the Mediterranean and Aegean coasts. During the other months, most resorts here tend to close for the off-season, and temperatures can drop down to the low 20s. If you're more of an adventurer and plan to do as much hiking and other outdoor activities as you can, visit during April, May, June or October to avoid the winter rains or stifling summer temperatures.
Cappadocia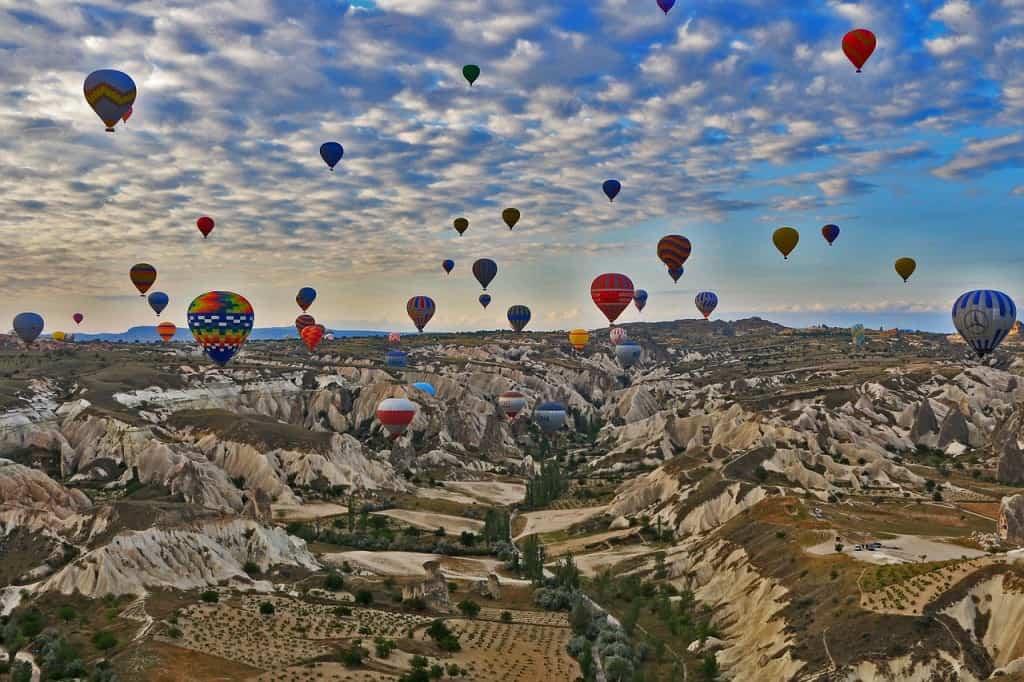 One of the most unique regions of Turkey, Cappadocia is a great place to spend your Turkey family holidays or romantic Turkey honeymoon. The landscape is dotted with "fairy chimneys", volcanic rock formations that thrust towards the sky. This same soft volcanic rock was used to form the many cave hotels in the region. Cappadocia is made up of many different cities and towns, so to get the most out of your trip here look into customized Turkey vacation packages. Highlights of the region include riding a hot air balloon, exploring the landscape on horseback, and touring the underground cities. And you can't miss out on attending a traditional Turkish Night! Popular cities to visit while in Cappadocia include Ürgüp, Göreme, and Uçhisar.
See —> Best Tours in Cappadocia
Where to stay:
Take a look at Cappadocia Cave Resort & Spa CCR, one of the best resorts for families in Turkey. Check out latest prices for—> Cappadocia Cave Resort & Spa CCR.
During your Turkey honeymoon in Cappadocia, stay at the Goreme Inn Hotel. Check out latest prices for—> Goreme Inn Hotel.
[thrive_leads id='17883′]
Bodrum
Bodrum, off the Aegean Sea, is one of the top Turkey holiday destinations with its sparkling blue waters and tranquil atmosphere. Taking a day Turkey cruise is a popular activity here, letting you explore the many beautiful coves, bays, and inlets of the area. Take a tour of the fully renovated Bodrum Castle, which also houses the Underwater Museum of Archaeology where you can check out various shipwrecks that were uncovered from the surrounding seabed. One of the Seven Wonders of the World is also here in Bodrum: the Mausoleum at Halicarnassus. And after a long day of exploring the city and lounging on the beaches, enjoy a traditional dinner of meze with a view of the sunset at the famous Limon Cafe in Gümüşlük.
Where to stay:
There's no shortage of Turkey family resorts in Bodrum. Check out latest prices for—> Salmakis Resort and Spa Bodrum.
One of the best resorts in Turkey for couples is The Marmara Bodrum. Check out latest prices for—> The Marmara Bodrum.
Antalya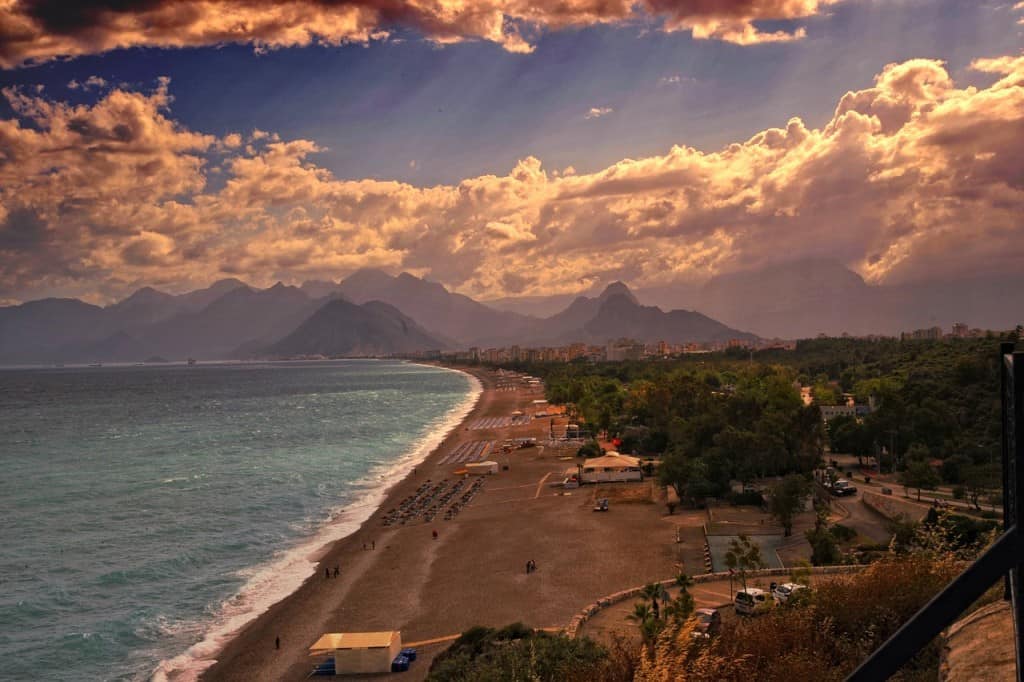 Among the best family holiday destinations in Turkey is the lovely city of Antalya, the gateway to the Turquoise Coast of the Mediterranean. Book a taxi to the center to wander the charming streets of the Old Town, visit the iconic Hadrian's Gate, and take in picturesque views of the city from the top of the clock tower, the Antalya Saat Kulesi. You can't miss out on the more adventurous activities surrounding the city either. Book a Turkey cruise of the wondrous Duden Falls, relax at Konyaalti Beach, and hike up Mount Chimaera to see the mysterious flames that dart out from between the rocks. During sunrise or sunset (or both), walk along the Lycian Way for unparalleled views of the Lycian Coast and Mediterranean Sea.
Where to stay:
One of the finest Turkey beach resorts is Akra Antalya. Check out latest prices for—> Akra Antalya.
If you're looking for great Turkey family resorts, look no further than Sealife Family Resort Hotel. Check out latest prices for—> Sealife Family Resort Hotel.
Ankara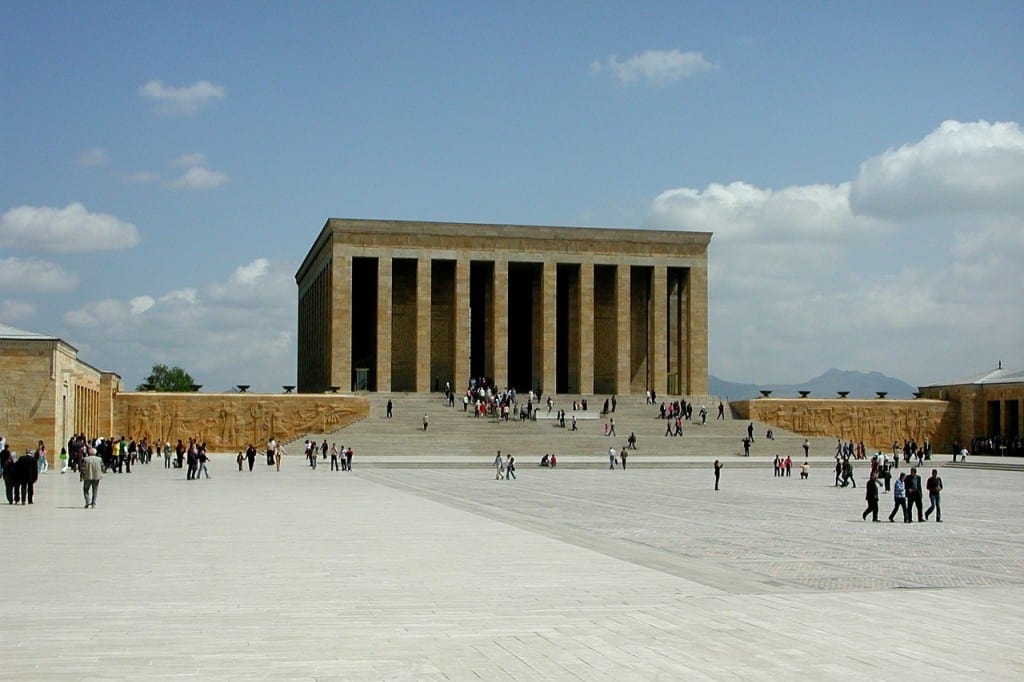 As the country's prestigious capital, Ankara is one of the top destinations for the best family holidays in Turkey. It has something for every wallet, so you can make your Turkey family holidays all inclusive or explore the city on a shoestring budget. Of all the city sights, the Mausoleum of Atatürk is probably the most well-known. The Kocatepe Mosque is another impressive architectural feat not to be missed. Bargain to your heart's content as you explore the lively Old Quarter with a self-guided walking tour. For the best panoramic view of the city, head to the Atakule landmark, rising 410 feet above Ankara. There's a restaurant there, too, set on a 360-degree rotating platform.
Where to stay:
During your Turkey family holidays, consider staying at Metropolitan Hotels Ankara. Check out latest prices for—> Metropolitan Hotels Ankara.
If money is tight, Ankara Plaza Hotel is perfect for cheap family holidays to Turkey. Check out latest prices for—> Ankara Plaza Hotel.
Istanbul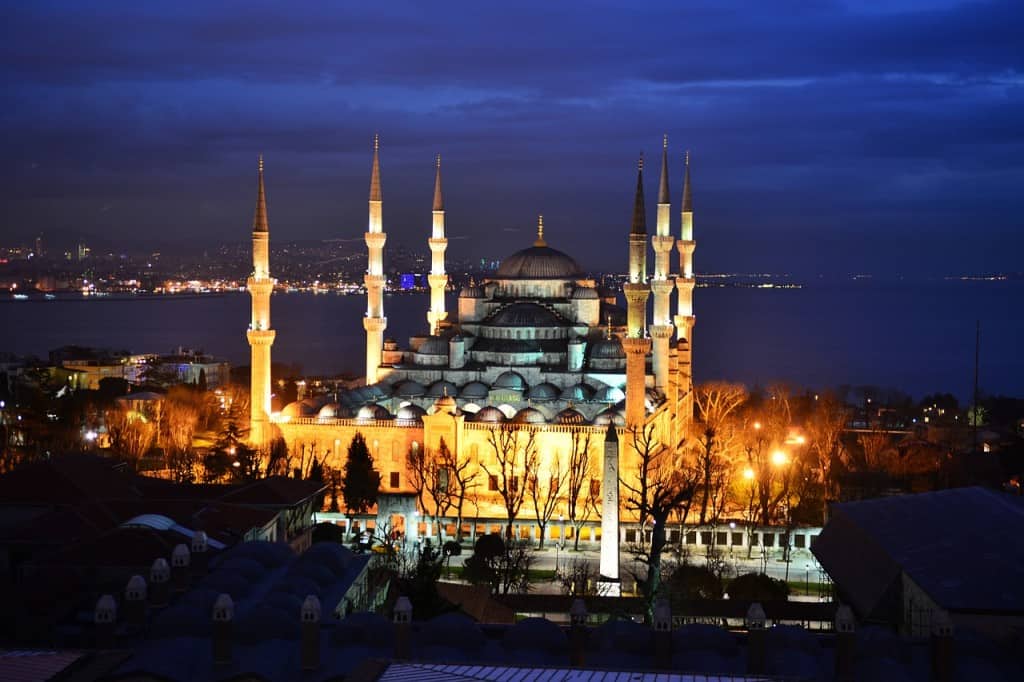 Istanbul is probably the most popular of all Turkey honeymoon and family vacation destinations. Literally straddling two continents, there's no end of unique experiences in this eccentric city. With so much to do and see, it can become overwhelming trying to plan out your perfect itinerary. To make it easier, take a look at Istanbul honeymoon packages or book Istanbul taxi to drive you around.
There are definitely some sights that you just can't miss, such as gawking at the marvelous Hagia Sophia, touring the underground Basilica Cistern, and climbing the Galata Tower. The Blue Mosque, while impressive in the day, is one of the best places to visit in Istanbul at night when it's lit up with a mesmerizing glow. Among the most romantic places in Istanbul is the Bosphorus, where you can indulge in a dinner cruise as the sun sets. Perhaps one of the most famous romantic restaurants in Istanbul is Tuğra Restaurant & Lounge, with live Turkish music, beautiful traditional decor, and a moonlit view of the Bosphorus.
Where to stay:
For a dose of romance Istanbul Hotel Amira is the place to stay. Check out latest prices for—> Hotel Amira.
Basileus Hotel Istanbul is one of the best family hotels in Turkey. Check out latest prices for—> Basileus Hotel Istanbul.
Pamukkale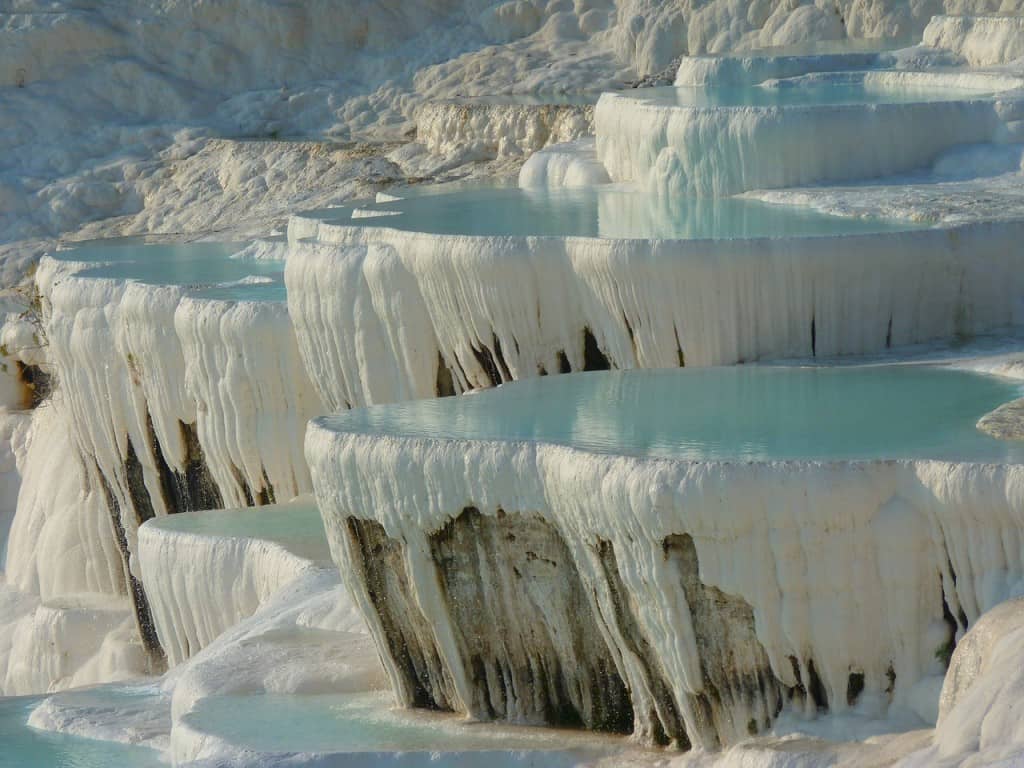 Pamukkale translates to 'Cotton Castle', and it's not hard to see why. The city is famous for its pure white mineral terraces formed from the hot springs of Cal Mountain. Some of the terraces have developed into basin pools, where you can immerse yourself in warm turquoise water. Local legend holds that these waters have miraculous healing properties. Asides from the unique travertines, Pamukkale is also home to the Roman ruins of the ancient city Hierapolis, which is now a UNESCO World Heritage Site. Spend a day visiting the Temple of Apollo, the Byzantine Church, and the Antique Pool where Cleopatra herself is said to have swum. For a the view of a lifetime, go paragliding over the sparkling travertines and Hierapolis ruins.
Where to stay:
Among the best resorts in Turkey for families is Doga Thermal Health and Spa. Check out latest prices for—> Doga Thermal Health and Spa.
During your Turkey honeymoon, stay at the romantic Venus Hotel Pamukkale. Check out latest prices for—> Venus Hotel Pamukkale.
We hope you enjoyed our guide to the most beautiful places in Turkey to visit on your next vacation. For families there's no shortage of Turkey family resorts to stay at, and for couples it's easy to find customizable Turkey honeymoon packages. If you're still not convinced, take a look at our other destination guides, including Hawaii, London, Vienna, Spain, Warsaw, and Portugal.
Before your trip, try snacks from Turkey or another country of your choosing, delivered directly to you, by clicking here.
Do you have any other suggestions or tips for Turkey? Let us know in the comments below!