Whether you and your family are road tripping along Route 66 or are planning the perfect trip to India with your toddler, travelling together can be a really rewarding experience but also a lot of work. Especially when it's time to potty train. It might seem a bit too much to think about at first but don't worry, here are some useful potty-training tips that will help your toddler transition from nappies to using the bathroom on the road sooner than you might think possible. Even if there are a few accidents in between.
Take your time
Start potty training a few weeks before leaving on your trip, that way you and your toddler will have more time to get used to the basics of potty training.
Take little trips out, head to the local shop, or for a walk in the park. It's best not to be out longer than 20 minutes. This is a great way to get them used to not wearing any nappies when out and about. Oh, and before you leave the house make sure to use the potty!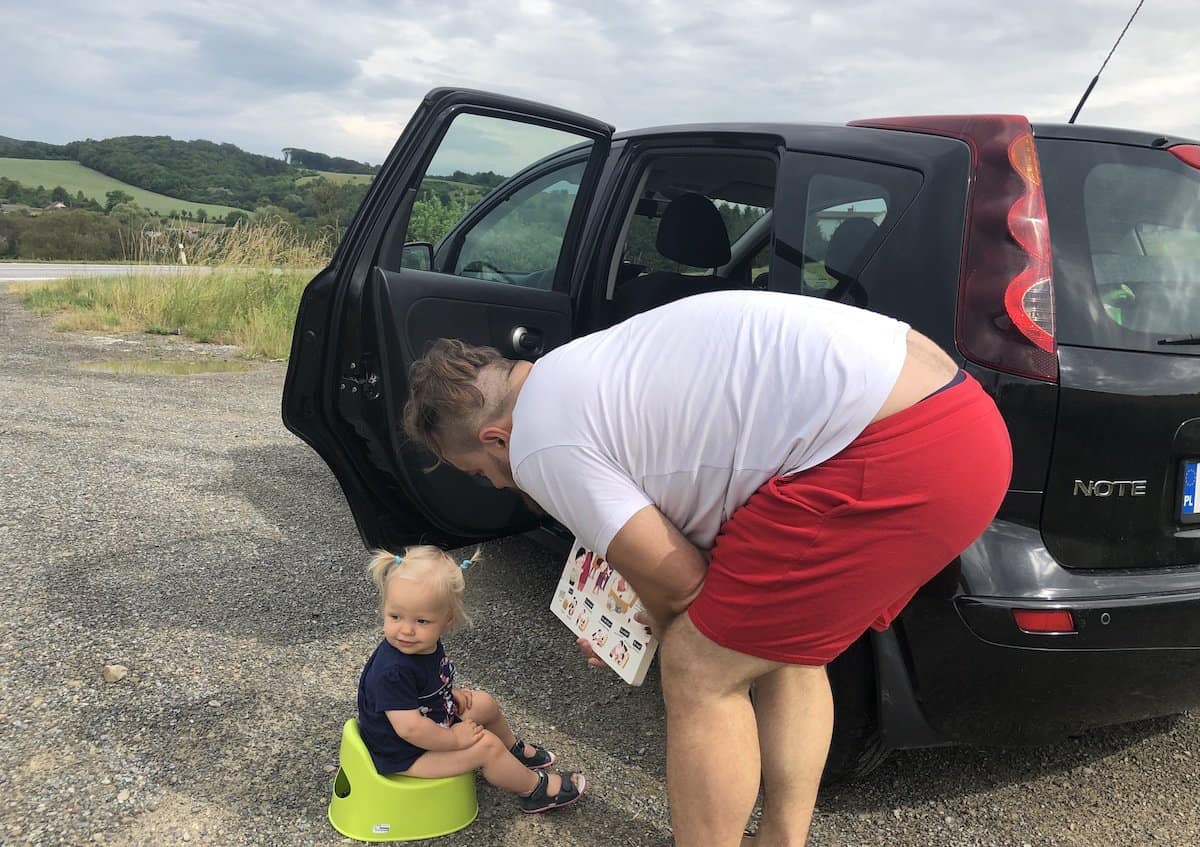 Don't worry about public toilets
In the end, we all have to make use of them at some stage when traveling. It's a good idea to get your toddler used to them as well, rather than trying to wait till they get home to use the bathroom. Talking about bathrooms at home GROHE has some great solutions for small bathrooms if you need a bathroom overhaul.
Anyway, keeping some hand sanitizer and toilet paper with you when using public toilets will help you be prepared for all eventualities. The automatic flush does scare some little ones, so let them know about it or take some sticky notes with you to stick on the flush sensor. Afterward, you can help them wash their hands.
Plan ahead
Make sure that before you set off you have all the essentials to make potty training on the road successful. Pack an extra set of clothes, toilet paper, wipes, and a travel potty. You might not always be able to stop at a public toilet so it's a really good idea to bring a travel potty with you so you are ready when and wherever your toddler might need to use the potty.
You can even take it into public toilets if it's easier for you or simply place it on the back seat in the boot of the car. You can also buy pads that line your toddler's car seat or plane seat, these are a great idea just in case. Accidents can, and probably will happen.
Take breaks
Once you are on the road, make sure that you take regular stops. You could set the timer for every 30 minutes, so you are reminded to use the potty.
Regardless of whether it's at a service station or a parking lot, it's best to stop and use the potty as most little ones will have to pee immediately when they get the urge, especially when they are new to potty training.
Be confident
If you haven't got your travel potty with you and there is a queue for the toilet, be vocal and ask if you can jump the queue. 99% of the time people are more than happy to let you and your toddler go in front.
Some of them may have been in the same position at one stage or another with their kids.