From JFK to LAX, the land of the free and home of the brave is teeming with cultural diversity, incredible infrastructure, and historical significance. There are so many fun Florida facts that are worth sharing!
It's important to note that each independent state is inimitable and distinct in its own way. Therefore, ever since the Declaration of Independence was first adopted on July 4th, 1776, Americans have been carving out unique existences filled with eccentric traditions and unconventional customs.
It explains the vast disparity in lifestyles and routines from region to region. This brief exposé will focus on Florida in particular, by highlighting some of the most fascinating and funny facts about Florida including answers to questions such as "how many people live in Florida". So if you're planning on visiting Florida or simply wish to learn more about the area, feel free to use this article as an introductory guide to the world-renowned Sunshine State. Here are top Florida interesting facts.
Florida Is A Perfect Holiday Destination
One of the top Florida interesting facts is this! The state has over 1190 miles of statute coastline. So no matter where you are in Florida, you are never more than 60 miles from the ocean.
No wonder then that Key Largo, which sits on the Florida Keys, is commonly referred to as the diving capital of the world.
And back in 1987, Florida's Siesta Key Beach won an international award for having the finest white sand in the entire world. As a matter of fact, while most beaches are made of sand that's actually pulverized corals, Siesta Key Beach and the Crescent Beach just South of it has sand that's 99% pure quartz crystal from the Appalachian mountains. This means the sand always stays cool to the touch even in the blazing heat.
Florida Has A Pretty Interesting Geography And Weather
One of the funny facts about Florida is that many people have no idea how big Florida is. The southernmost state in the US actually spans 65,755 square miles, which makes it about the same size as England and Wales combined.
Want some Interesting Florida facts about topographical features?
While Lake Marabaico in Venezuela is the Lightning Capital of the World, the National Weather Service calls Florida is the Lightning Capital of the US. Florida has 17 out of the top 30 counties for lightning strikes in the US, with Tampa, Cape Coral, Orlando, Seminole County among the top 30.
There Are Many Crazy Laws In Florida
If you had any doubts about Florida's peculiarity or eccentricity, take a look at some of the bizarre laws in the state:
In Sarasota, it is illegal to sing in a public place whilst wearing a bikini or swimsuit. Are there any Florida Interesting facts to top this? Definitely there are!
If you wish to cruise around the Floridian streets on a skateboard, local laws mandate that every skateboarder must have an official license.
Parachuting is one of the most exhilarating pastimes in Florida. What's funny, it is actually illegal for unmarried women to engage in skydiving on Sundays.
A woman can be fined for falling asleep under a commercial hairdryer, as can the salon owner.
If you happen to leave an elephant tied to a parking meter, you'll have to pay a prorated fee – just as you would for a car, truck, or SUV.
In Miami, no one can bring a pig to the beach. The State Constitution also prevents confining pregnant pigs to cages.
In Miami, men are banned from wearing strapless gowns in public.
And another one for Miami, selling oranges on the street is illegal.
Another interesting fact about Florida. It's illegal to have sexual relations with a porcupine. It may sound funny but some Russian tourists tried to break this law in 2009 and were hospitalized for it!
It's Fun In Florida!
Over 100 million tourists flock to Florida's metropolises and beaches each year. However, visiting the awesome theme park is one of the best things to do in Florida. Take a look at some of the amazing facts and figures about the theme parks in this state:
The Walt Disney World Resort spans across 30,500 acres, encompassing the same geographical area as San Francisco, CA.
Almost 50 million people visit the Walt Disney World Resort on an annual basis.
75 million Coca-Colas, 13 million bottles of water, 10 million hamburgers, 6 million hot dogs, and 9 million pounds of French fries are consumed each year at Florida's theme parks.
Since the year 1971, approximately 1.6 million pairs of glasses have been "lost and found" in Florida's theme parks.
Add this to your interesting Florida facts list! By the time maintenance crews finish mowing all of the grass around the theme parks, they will have covered a distance equivalent to 18 trips around the equator.
The Epcot Park at Disney was actually intended by Walt Disney to be a real city for the future, and was called Experimental Prototype Community of Tomorrow (EPCOT).
There are dead people's ashes everywhere in Disney. People have such emotional connections with Disney that they ask for their ashes to be scattered there. And Disneyworld has special vacuums in place to collect these ashes.
Florida Is The Space Capital Of The US
Florida is home to both the John F. Kennedy Space Center and the Cape Canaveral Air Force Station. The state actually represents America's primary launch pad for space flights and aeronautic testing. Ever since December 1968, NASA has launched over 100 space shuttle missions out of the Kennedy Space Centre. The most famous are the Apollo and Skylab operations. No wonder the region around KSC and the Cape Carnaveral Air Station is called the Space Coast!
Skip the lines and book a tour to Kennedy Space Centre online.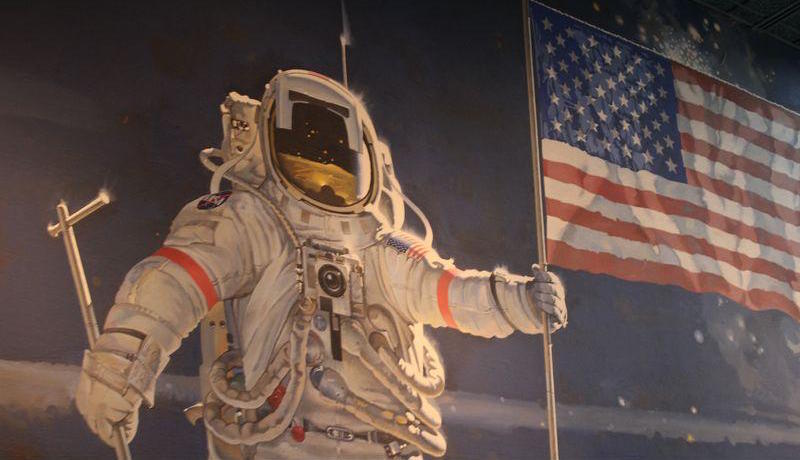 It's A Land Of Big Reptiles
Among the many interesting Florida facts, here's one about nature. Contrary to popular belief, the Floridian swamps are the only regions on Earth in which crocodiles and alligators have been able to co-exist.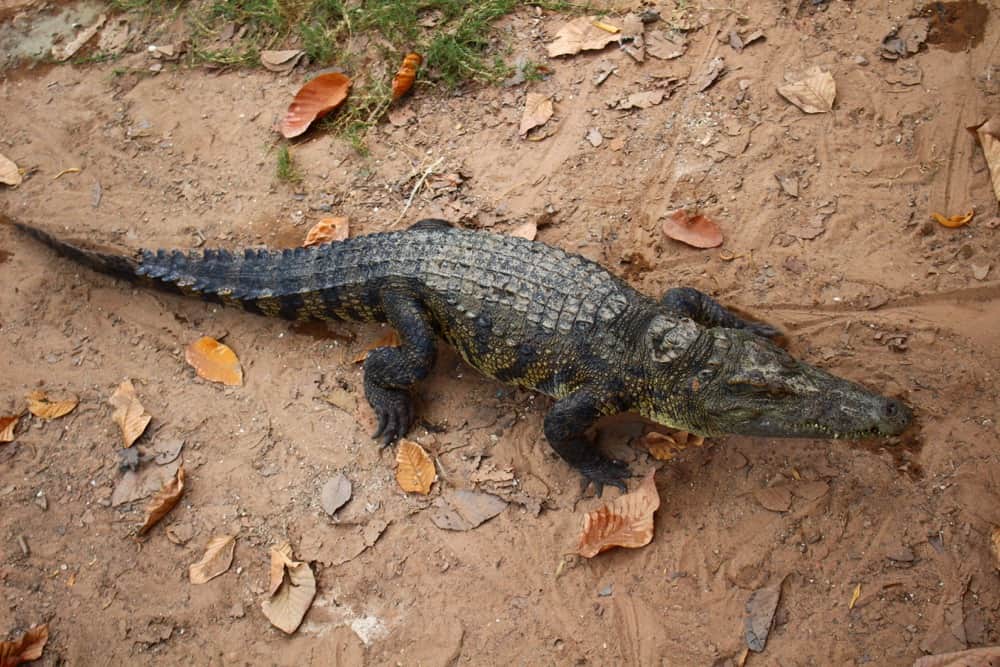 It's Always Hot In Florida
Dating all the way back to 1872, Florida's Key West spots the nation's highest average temperatures with an annual daily average of 77.7 degrees (~18 Celsius). What's interesting, Key West is also home to more bars, pubs, and nightclubs per capita than any other municipality in the United States, making it one of the most prevalent party cities in the world.
This is one of the Florida interesting facts that every beach lover will like. Tampa Bay's Clearwater Beach holds the Guinness World Record for "most days of sunshine", with an average of 361 sunny days per year.
Another interesting fact about Florida is that because of the high temperatures, people call Florida the 'Sunshine State'.
The State Is The Land Of Oranges
Florida produces more than 75% of the nation's oranges. This state is also responsible for about 40% of the Earth's orange juice supply. That's really one of the more delicious Interesting Florida facts, isn't it?
Mullet Toss Is An Annual Event In Florida
Another interesting fact about Florida is that each year, hordes of Floridians gather at the Alabama state line. Hordes of people will gather to get into this 10-foot circle on Florida's beach and toss dead fish over the border in a traditional event called the annual Mullet Toss. The Florabama Mullet Toss is listed among the Florida interesting facts because in addition to giving you an excuse for a weekend-long party, the proceeds they earn from you throwing that 1 lb mullet are donated to local youth charities.
Many People Live In Florida (Many People Visit Florida As Well)
Did you ever ask yourself how many people live in Florida? In 2010, there were 18 million people living in Florida.
How many people live in Florida right now? In 2017, 20.98 million people were living in Florida which means it's the third-most populous state of the country. And now in 2020, the estimate is 21.99 million. This means the population is still growing!
And visitors to the Sunshine State? There are over 100 million a year!
Some Florida Towns Have Really Funny Names!
Where do you live? In Couch! What's your hometown? Mayo! One of the interesting facts about Florida is the names given to towns.
There's a Lone Cabbage near Cocoa, there's a Fluffy Landing near Santa Rosa Beach, Picnic near Tampa, Two Egg near Tallahassee, Mayo near Perry, Sawpit Bluff neat Duval, Needmore near Spring Hill, Spuds near St. Augustine, and Sugarloaf near Hendry.
You'll probably find a lot more, but these are the funniest we've found!
Ernest Hemingway Lived In Key West
The infamous Ernest Hemingway lived in Key West, Florida from 1931 to 1939. His house is located just opposite the Key West Lighthouse on 907 Whitehead Street.
It's here that he wrote his classic novels, Green Hills of Africa, To Have And Have Not, The Short Happy Life of Francis Macomber, and The Snows of Kilimanjaro. Hemingway House is now a popular tourist attraction that's populated with descendants of Ernest Hemingway's cats.
The World's Largest Collection For Fossilized Poop Is In Florida!
As strange as that sounds, poop from Clyde Peeling's Reptiland was collected, analyzed and displayed as an exhibit at the Natural History Museum in 2018.
Visitors got a chance to see 3D models of poop and understand how scientists, power companies, and farmers utilized poop for research. There's a lot to be learned from poop and this exhibit at the Florida Museum showed that!
The First "Chilly Reception" Was In Florida
That may sound bizarre, but it isn't! What was referred to as the first "Chilly Reception" by the Smithsonian Magazine was a Bastille Day celebration given by the French Consul General in 1850.
It had been a swelteringly hot summer in Florida and all the ice that had been bought from the North had been exhausted.
At the reception arranged by the French Consul, Dr. Gorrie displayed the creations of his amazing machine for the first time; mechanically produced ice that kept their sparkling wine cool!
And although it wasn't until after Dr. Gorrie's death that France's Ferdinand P.E. Carre's created his ammonia-absorption system that made refrigerators easily available, Florida's Dr. Gorrie will always be remembered as a pioneer of modern refrigeration.
The Gorrie Museum in Florida State Park, Apalachicola stands testament to this! Next time you sip on some chilled sparkling wine, say a cheer to Dr. Gorrie.
The World's Smallest Police Station is in Florida
The City of Carrabelle in Florida only had one police phone in the 1960's and it used to be bolted to a government building at the corner of U.S. Highway 98 and Tallahassee Street.
But people would use it to make unauthorized long-distance calls. To stop this, the phone company moved the phone to another location but noticed that the policeman would get drenched while answering phone calls.
So when they discarded one of their other booths, they moved it to where the phone was on US Highway 98 to protect the officer. A replica now stands in the place of this phone booth that's been featured on Ripley's Believe It or Not!
Other Bizarre And Random Facts About Florida
The "Senator" was Florida's oldest tree. A Cypress strain has been towering over the Big Tree Park for more than 3,500 years. It burned down in 2012.
In the mid-1990s, Miami installed the first-ever rollerblade-accessible ATMs for in-line skaters.
Pharmacist Benjamin Green invented the first-ever suntan lotion in Miami Beach some 70 years ago.
Florida is the state that has the most toll roads and bridges in the country (maybe that's why Florida road trips are so popular!)
Florida also has more golf courses than any other state.
Known for its famous oranges, Florida is also the largest producer of watermelons, strawberries, sugar, and tomatoes.
Once upon a time, Ybor City was known as the cigar capital of the world.
Pierson in Florida is the Fern Capital of the world, shipping ferns to countries worldwide.
The Bailey-Matthews National Shell Museum is the only museum in the United Stated dedicated only to molluscs, and owns over 2 million shells.
The popular drink Gatorade was developed in the University of Florida and named after their football team, the Gators! Go Gators!
Pin For Later:
Did you know any of these facts about Florida? Do you know any other fun facts about Florida? Share your thoughts in the comments!