Funny Facts About Florida
From JFK to LAX, in land of the free and home of the brave is teeming with cultural diversity, incredible infrastructure, and historical significance. It's important to note that each independent state is inimitable and distinct in its own right. Therefore, ever since the Declaration of Independence was first adopted on July 4th, 1776, Americans have been carving out unique existences filled with eccentric traditions and unconventional customs. It explains the vast disparity in lifestyles and routines from region to region. This brief exposé will focus on Florida in particular, by highlighting some of the most fascinating and funny facts about Florida including answers to questions such as "how many people live in Florida". So if you're planning on visiting Florida or simply wish to learn more about the area, feel free to use this article as an introductory guide to the world-renowned Sunshine State. Here are top Florida interesting facts.
Florida interesting facts #1
The state has over 1190 miles of statute coastline. No matter where you are in Florida, you are never more than 60 miles from the ocean.
Key Largo, which sits on the Florida Keys, is commonly referred to as the diving capital of the world.
In 1987, Florida's Siesta Key Beach won an international award for having the whitest sand in the entire world. As a matter of fact, this quaint beach actually features huge amounts of pure quartz crystal on its shores, which means the sand always stays cool to the touch.
Interesting Florida facts #2
Florida has pretty interesting geography
One of the funny facts about Florida is that many people have no idea how big Florida is. The southernmost state in the US actually spans over 65,000 square miles, which makes it about the same size as England and Wales combined. Shown below are some other topographical features unique to Florida:
The municipality of Clearwater features the highest rate of lightning strikes per capita in the US, with more than 10 deaths and 30 injuries per year. Due to the incredibly strong gusts of wind that dominate the region during hurricane season, all public buildings must be fitted with outward opening doors according to state law.
Florida Interesting facts #3
There are many crazy laws in Florida
If you had any doubts about Florida's peculiarity or eccentricity, take a look at some of the bizarre laws in the state:
In Sarasota, it is illegal to sing in a public place whilst wearing a swimsuit.
If you wish to cruise around the Floridian streets on a skateboard, local laws mandate that every skateboarder must have an official license.
Parachuting is one of the most exhilarating pastimes in Florida. What's funny, it is actually illegal for unmarried women to engage in skydiving on Sundays.
Salon owners and women can both be fined for falling asleep under a commercial hair dryer.
If you happen to leave an elephant tied to a parking meter, you'll have to pay a prorated fee – just as you would for a car, truck, or SUV.
If highway patrol officers are more than 15 pounds overweight, they stand to forfeit their yearly bonuses.
Interesting Florida facts #4
It's fun in Florida!
Over 100 million tourists flock to Florida's metropolises and beaches each year. However, visiting the awesome theme park is one of the best things to do in Florida. Take a look at some of the amazing facts and figures about the theme parks in this state:
The Walt Disney World Resort spans across 30,500 acres, encompassing the same geographical area as San Francisco, CA.
Almost 50 million people visit the Walt Disney World Resort on an annual basis.
75 million Coca-Colas, 13 million bottles of water, 10 million hamburgers, 6 million hot dogs, and 9 million pounds of French fries are consumed each year at Florida's theme parks.
Since the year 1971, approximately 1.6 million pairs of glasses have been "lost and found" in Florida's theme parks.
By the time maintenance crews finish mowing all of the grass around the theme parks, they will have covered a distance equivalent to 18 trips around the equator.
Florida Interesting facts #5
Florida is a space capital of the US
As Florida is home to both the John F. Kennedy Space Center and the Cape Canaveral Air Force Station. The state actually represents America's primary launch pad for space flights and aeronautic testing. Ever since December 1968, NASA has launched over 100 space shuttle missions out of the Kennedy Space Centre. The most famous are the Apollo and Skylab operations.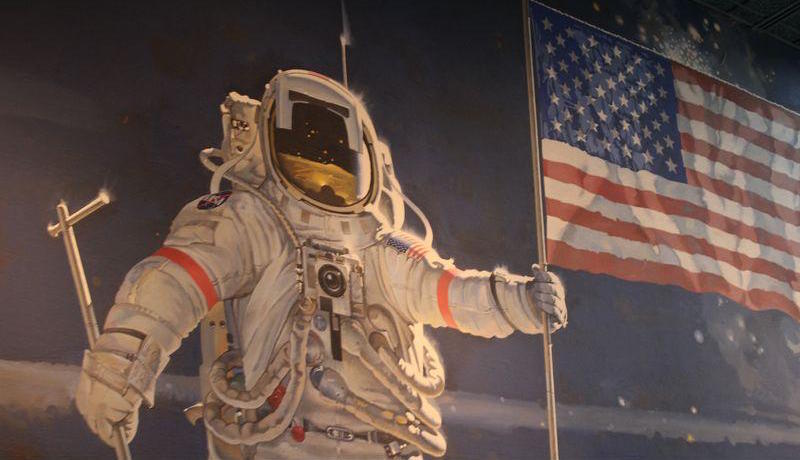 Interesting Florida facts #6
It's a land of big reptiles
Contrary to popular belief, the Floridian swamps are the only regions on Earth in which crocodiles and alligators have been able to co-exist.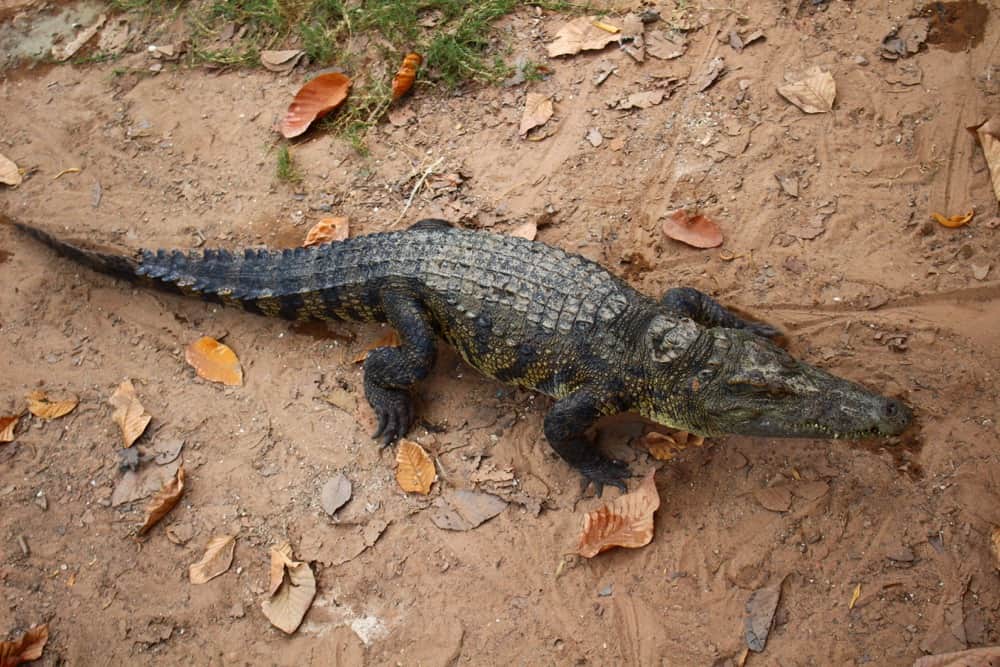 Florida interesting facts #7
It's always hot in Florida
Dating all the way back to 1872, Florida's Key West spots the nation's highest average temperatures with an annual daily average of 77.7 degrees (~18 Celsius). What's interesting, Key West is also a home to more bars, pubs, and nightclubs per capita than any other municipality in the United States, making it one of the most prevalent party cities in the world.
Tampa Bay's Clearwater Beach holds the Guinness World Record for "most days of sunshine", with an average of 361 sunny days per year.
Another interesting fact about Florida is that because of the high temperatures, people call Florida the 'Sunshine State'.
Interesting Florida facts #8
The state is the land of oranges
Florida produces more than 75% of the nation's oranges. This state is also responsible for about 40% of the Earth's orange juice supply.
If you want to get snacks from all over the world directly to your home—> click here.
Florida interesting facts #9
Mullet Toss is an annual event in Florida
Another interesting fact about Florida is that each year, hordes of Floridians gather at the Alabama state line. They toss dead fish over the border in a traditional event called the annual Mullet Toss.
Interesting Florida facts #10
Many people live in Florida (many people visit Florida as well)
Did you ever ask yourself how many people live in Florida? In 2010, there were 18 million people living in Florida.
How many people live in Florida right now? In 2017, 20.98 million people were living in Florida which means it's the third-most populous state of the country. This means the population is still growing!
Check out best tours in Florida:
Florida interesting facts #11
Other bizarre and random facts about Florida
The "Senator" is Florida's oldest tree. A Cypress strain that has been towering over the Big Tree Park for more than 3,500 years.
In the mid-1990s, Miami installed the first-ever rollerblade-accessible ATMs for in-line skaters.
Pharmacist Benjamin Green invented the first-ever suntan lotion in Miami Beach some 70 years ago.
Florida is the state that has the most toll roads and bridges in the country.
Florida also has more golf courses than any other states.
Known for its famous oranges, Florida is also the largest producer of watermelons, strawberries, sugar and tomatoes.
Once upon a time, Ybor City was known as the cigar capital of the world.
Interesting Florida facts #12
Florida is famous for its unique hotels
Book a unique hotel and make the most of Florida while you're there.
When in Florida, you might want to experience one of these Disney resorts. The first interesting one would be Disney's All-Start Sports Resort that is ideal for active holidays. Check out the latest prices for—> Disney's All-Start Sports Resort.
Another cool option to consider would be Disney's Animal Kingdom Lodge which makes you experience a wilder experience. Check out the latest prices for—> Disney's Animal Kingdom Lodge.
If you'd rather experience the ideal wilderness experience, you should take a look at Disney's Wilderness Lodge which creates a unique outdoor experience. Check out the latest prices for—> Disney's Wilderness Lodge.
Another great and unique option would be Jule's Undersea Lodge. You read it right, in this lodge, you'd be sleeping under the sea. Check out the latest prices for—> Jule's Undersea Lodge.
[thrive_leads id='17883′]
Did you know any of these facts about Florida? Do you know any other fun facts about Florida? Share your thoughts in the comments!