Gallery Park Hotel & SPA. 5-star boutique hotel review.
We love boutique hotels. There is nothing better than staying in a place, where you can meet the staff, talk with them and feel the amazing atmosphere that feels almost like home. We were excited for our stay in Gallery Park Hotel! After browsing the Internet and reading hundreds of positive reviews, we thought that it is a perfect place to stay in Riga. But… what you google is not always true, right? Trying not to be overexcited, we've came to the hotel on Sunday afternoon.
Check out if we liked it or not!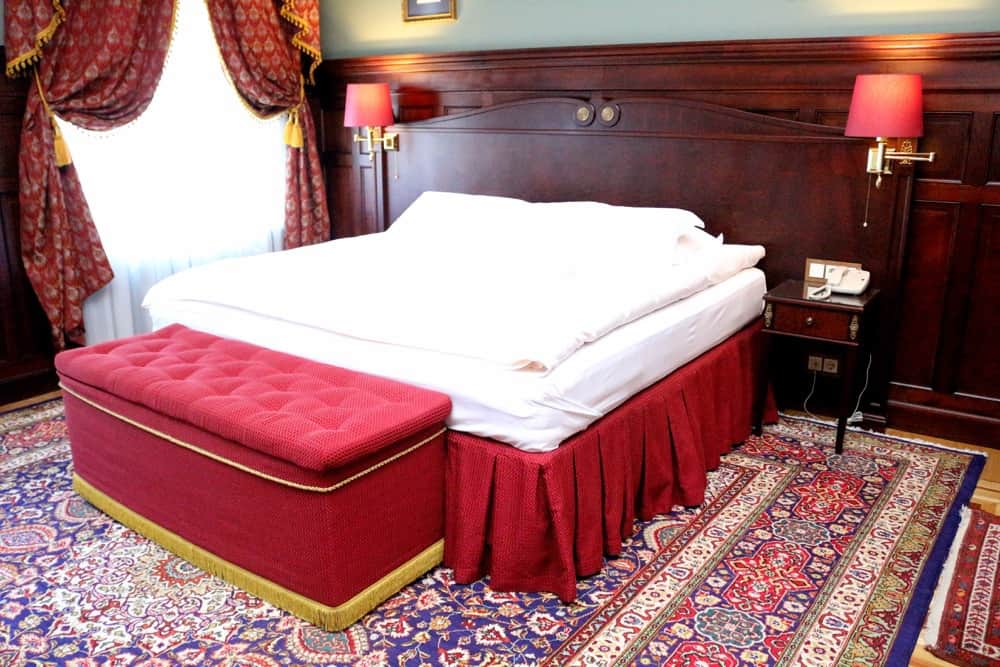 About Gallery Park Hotel
In contrary to other hotels that we were staying in, Gallery Park has impressive historical background. It is situated in the 19-th century building that is listed as UNESCO World Heritage Site. All rooms have unique design. There are many beautiful paintings, furnitures and antiques in the hotel. This is really SOMETHING.
We've met the manager of the hotel, Angela who is the heart and the brain of Gallery Park. She is personally searching for the most unique and beautiful items to decorate rooms & interiors and make them even more impressive. Without her, this hotel won't be the same. She gives her charismatic energy to make Gallery Park a place that you will never forget. And we must admit that she succeeded! You can feel her hospitality and creativity in every corner of the hotel.
Gallery Park is a member of luxury Châteaux & Hôtels Collection, high-end group of hotels with unique design and gourmet restaurants. What is interesting, Gallery Park is the only hotel in Eastern and Central Europe that belongs to this group. You cannot find anything similar in Estonia, Poland, Ukraine, Hungary and even Czech Republic.
The hotel is centrally located, within the walking distance to Old Town of Riga. It has 4 floors. The first three are decorated in the style of Napoleon III. The last, 4th, is a little bit more modern.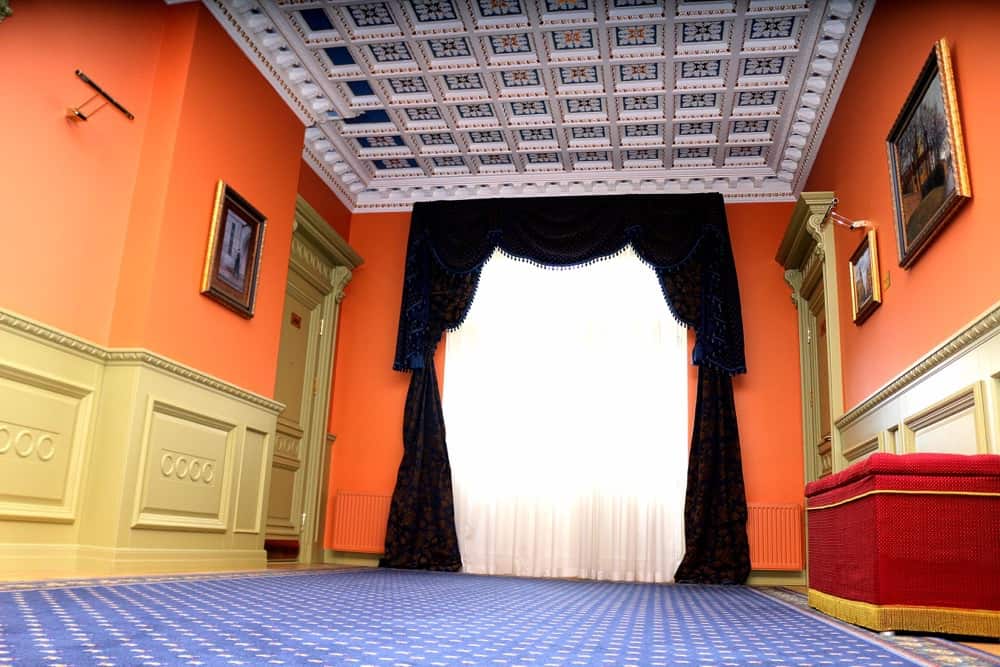 Rooms at Gallery Park Hotel
Gallery Park is a boutique hotel. It has 20- something rooms, including luxury suites. On the video below you can see the Royal Suite that is really impressive!
We were staying in the room that was separated from the big suite. It wasn't as nice as the main room but we still enjoyed our stay.
What we really liked about the rooms:
Heated floor in bathroom– it was more than awesome! Even though we have been in Riga at summer, it was quite cold outside. The warm floor at bathroom was something that we really appreciated.
Comfortable mattresses– even though we had two single beds connected together (not as comfy as king size bed), the mattresses were great. The hotel buys them from the UK factory that is on the market since 19-th century! How awesome is that?
Big wardrobe– we could put all our clothes and suitcases inside. It was great and more than we usually get in the hotels.
Double glazing windows– even though the hotel is situated at the main street, it is really quite inside. It is all because of the double windows that isolate the noises perfectly. We usually sleep with the earplugs on but we didn't have to in Gallery Park hotel. It was really quiet at night.
Big bath– here is our little secret: we love taking bath together. We can sit in the bath for hours, talking and relaxing. Most hotel baths are too small for both of us. It was different in Gallery Park Hotel. We could easily get inside without squeezing or feeling uncomfortable.
High quality of toiletries– shampoo, conditioner, lotion and body wash were great. So were the cotton buds. You could feel the quality of these things.
Renomme restaurant
This is where we were having breakfast every morning. The restaurant is small but very cozy and high-end.
The food is tasty, fresh and meets all the standards: coffee, eggs & pancakes (freshly prepared), veggies, meat, fish, fruits and cereals are the food you can eat in the morning.
You can see the video from the breakfast below.
SPA & Fitness Centre
We absolutely loved the nice and cozy spa and fitness centre, that is situated in the basement of Gallery Park Hotel. The swimming pool is really small (only 8 metres long) but it is perfect. There are a lot of buttons to press in there, you can have the water massage or even create the fake wave!
Right next to the pool you can find the sauna, sun beds and chairs to relax. You can get the free towels there, so you don't need to take them from your room.
The gym is small but there are some equipments to work out. If you want to stay fit, you can do it at Gallery Park.
What we really liked was the spa! We had an amazing, relaxing massage. There many treatments to choose from at Gallery Park Spa, so it meets even the highest requirements. The service and the staff there is indeed 5 star, there is nothing that we could possibly complain about.
Check out the latest prices for Gallery Park Hotel—> click here.
Disclosure: We want to thank Gallery Park Hotel for complimentary stay. All opinions presented in this post are honest and our own.