Multicultural London sightseeing
Hi! We were in London few weeks ago- our trip lasted only 3 days and both agree that it's definately not enough! London sightseeing is very time-consuming.
It will take at least a week to visit every place worth seeing in London. So we will come back there for sure 🙂
Below we give you best tips for London sightseeing and the list of places we liked the most.
1. Great Britain
First surprise for us was left-hand traffic- we still had an impression that the bus driver is going against the flow and we will have an accident for sure. But this is only a matter of habit 😉
British people are very friendly, helpful- and well- there are quite few of them. It seems that most of the London citizens are newcomers. Including Poles 🙂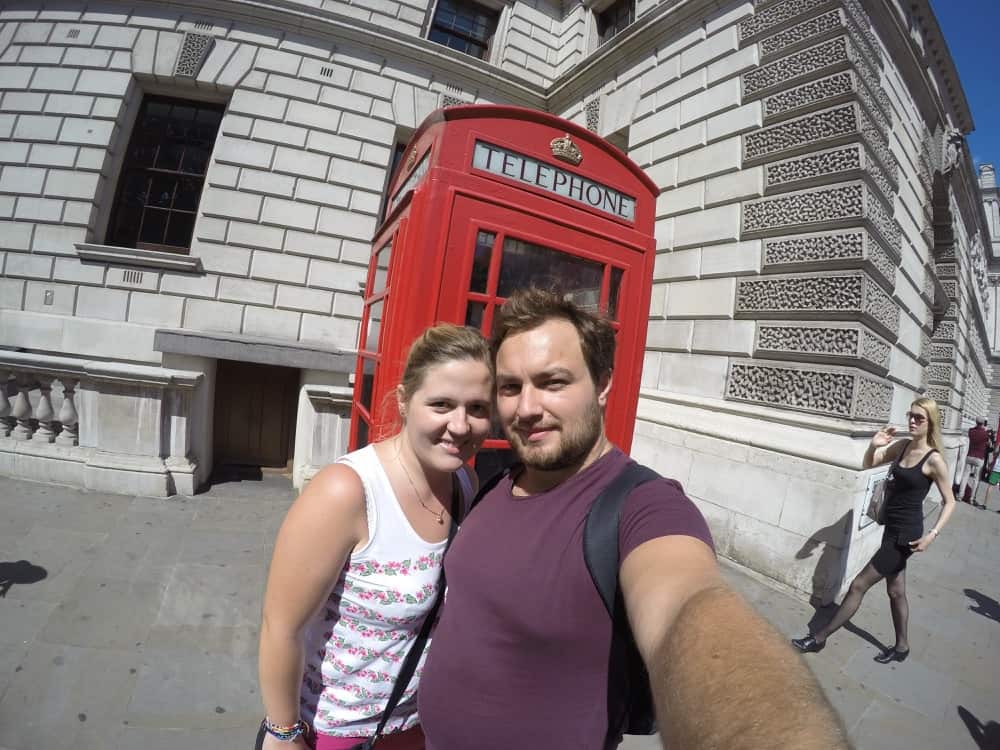 2. Flight
We chose WizzAir to go there and Ryanair to come back. We arrived on London Luton airport and left from London Stansted airport (but still for us the best London airport is Heathrow). Altogether it costed about $230.
Of course, you can find cheaper flights, but we needed to go there at the end of March, so we had no way out.

3. Going from and to the airport
DO NOT EVER CHOOSE EASYBUS!!!
It's very popular bus line going to cheap airports, but it really disappointed us.
The bus that should drive us to London Stansted, did not come. We were waiting at the bus stop for over an hour. Well, we had a good supply of time and we were able to catch our flight getting there by other conveyance. When our Easybus finally arrived, the driver said that he would take only passengers from hour X. Our bus that was supposed to be at the time Y did not come. The driver did not even try to explain to us why the previous bus did not come. We got the impression that they are simply used to situation like this.
So remember-if you want to come from London back home safely, choose any other bus network. Easybus is very unreliable and, of course, by their incompetence we lost more than $40.
3. Hotel
We managed to find a hotel in the center of London for only $40 / per double room per night! Therefore we definatelly recommend the Travelodge hotels.
Promotions appear there quite often so don't miss them :).
The rooms are nice, clean and equipped with everything you need-a bed, cupboard, TV, bathroom with shower.
The staff is really nice, and the location … perfect!
We lived in Central London Aldgate East and we had about 10 minutes walk from the Tower of London :).
4. Places worth seeing. London sightseeing.
We didn't have much time, so we haven't seen too much-we were in the Madame Tussauds  museum of wax. We waited in line for about half an hour, and when we finally got in, there were crowds inside- we had to squeeze between people to see anything. We were in that area everyday and we noticed that the queue for Madame Tussauds is always, regardless of the date and time.
Wax museum is definitely worth seeing-but you have to be patient and have a lot of time to see everything  🙂
We bought combination tickets- for Madame Tussauds and the London Eye. In total we paid £34.50, so $50/ per person.
This was the cheapest option, which is why we recommend you to purchase the tickets online.
As for the London Eye-views are breathtaking. You can see all the gorgeous London 🙂
One glass gondolce is for more than 40 people. The encirclement takes about half an hour.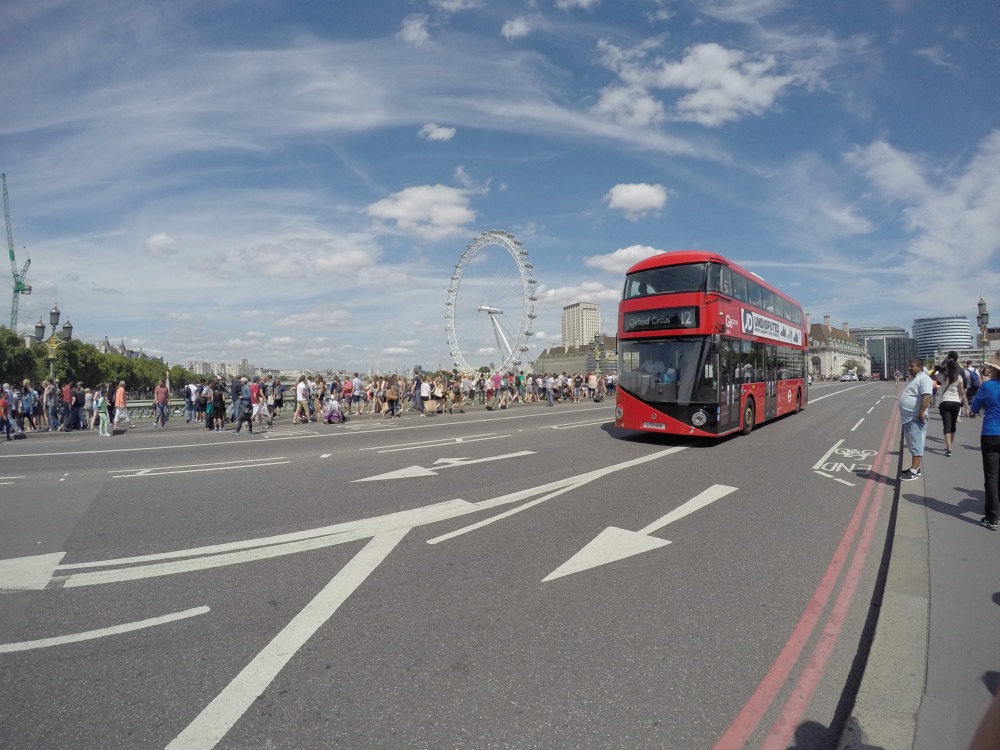 5. Transportation
Tickets for public transport are really expensive- single tube ride costs £4.50, which is more than $6.50. Buses are not cheaper, one-way ticket cost about £ 3. So if you have to travel a lot in London, consider buying a 24-hour ticket.
We have to however admit that the public transport in London is perfect-you can get to almost anywhere by metro or bus :).
To sum up- London sightseeing was awesome. We felt in love with this city. We didn't feel that we are in a big metropolis. You can't find in London overwhelming, big, tall glass skyscrapers. There are medium-sized brick buildings, very cozy and friendly.
We will definately come back to London-this time for longer 🙂