Best Snorkeling in Hawaii Big Island – Where To Go And What To Expect
A paradise with clear waters and romantic spots, the Big Island beaches are perfect for snorkeling in Hawaii. Snorkeling the Big Island may even be better than anywhere else in the world. From beginner snorkeling beaches to deeper crevices and reefs, snorkeling Big Island has a lot to offer. Hawaii is not just famous for the lava flowing from Kilauea, the world's most active volcano; but also for the best snorkeling in Kona, Hapuna Beach, Mauna Kea Beach, Captain Cook snorkeling, and more.
S

norkeling on the Big Island, Hawaii
Big Island is arguably the best Hawaiian island for snorkeling. Here are our top choices for snorkeling Big Island Kona and snorkeling Big Island.
Kealakekua Bay and Captain Cook Monument
Also known as the 'pathway of the Gods', Kealakekua Bay Big Island is located about 27 kilometers from Kona and is famous for the Kealakekua bay snorkeling tour that can be reached by boat. It can also be accessed by a long 5-hour hike or a kayak trip. The beautiful Kealakekua Bay is especially beautiful and has an abundance of tropical fish and colorful corals.
The Captain Cook Monument is the location within the Kealakekua Bay where Captain Cook was killed by the local Hawaiians in Kealakekua Bay which is a protected area. Kealakekua Bay snorkeling is perfect to experience snorkeling on Big Island Hawaii. You could also join a Captain Cook snorkeling tour to see the best of Captain Cook Hawaii snorkeling such as mullets, butterflyfish, triggerfish, surgeonfish, dolphins, turtles and more.
Two Steps at Honaunau Bay
Honaunau Bay provides some of the best snorkeling on the Big Island Hawaii. Spinner dolphins, sea turtles, and teeming wildlife add to the charm of these beaches in Kona. Black lava rocks that have worn away over time to look like steps going down into the water here are called "Two Steps" by locals. This is the main spot where people enter the water and may get a bit crowded, but being some of the best snorkeling in Hawaii, it is definitely worth it! Add it to your list of things to do in Hawaii.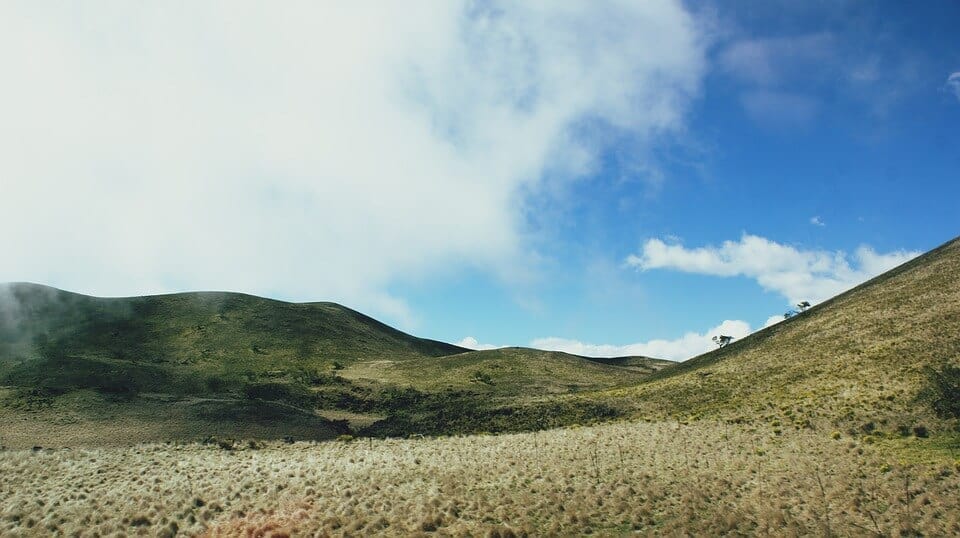 Mauna Kea Beach
Also known as Kauna'oa Beach, Mauna Kea Beach is one of the best beaches in Kona area. With a remarkable shoreline and crystal clear waters, no wonder the Mauna Kea beach is on the list of Kona snorkel tours and Big Island snorkeling tours. This beach for snorkeling near Kona is only accessible through the gate of the Mauna Kea Beach Hotel. So if you're looking to park nearby, arrive early as they only issue a small number of public parking passes.
There are huge walls and canyons of coral on the North side of these Big Island beaches and they are frequented by the larger fish too. The Southside Big Island beaches here have smaller coral and is shallower.
Snorkeling in Big Island Hawaii at Mauna Kea beach will give you a chance to see goatfish, hawkfish, puffers, parrotfish, tangs, triggerfish, wrasse, eel, sea urchins, turtles and more.
Hapuna Beach
With long stretches of golden sands, Hapuna Beach is one of the best beaches in Kona for snorkeling in the Big Island. You can park nearby at the Hapuna Beach State Recreation Area and make use of the facilities for a fee and buy refreshments. Cabin or snorkel rental Kona is also possible here.
The beach has good snorkeling on Big Island when the water is calm. More corals and aquatic life can be seen near the rocks at the South of the beach and the cliff at the North of the beach. When the waves get higher though, it's best to leave the beach to the surfers who also consider Hapuna as one of the best beaches in Kona.
Manta Ray Snorkeling
When you manta ray snorkel Big Island, you'll see these beautiful gentle creatures gliding around in the night feeding on microscopic plankton. Manta ray snorkel Kona is an amazing experience where these huge 16 to 18 feet manta ray snorkel past you, pun intended. You don't have to be afraid of snorkeling manta rays Big Island because manta rays don't have stingers like stingrays.
There are two places well known for manta ray night snorkel near Big Island beaches; Manta Village in the North of Kona and Manta Heaven in the South of Kona. Manta ray Big Island snorkeling is the best underwater adventure while snorkeling on the Big Island Hawaii.
Lapakahi State Historical Park
The ancient fishing village of Koai'e is located in the Lapakahi State Historical Park and is a good place to visit before snorkeling Hawaii Big Island. Koai'e Cove has 2 small beaches that are perfect for snorkeling Big Island, but venturing outside the cove is not advised. Hawaii snorkeling Big Island at Koai'e will give you a chance to see beautiful corals, lava fingers, and a range of wildlife.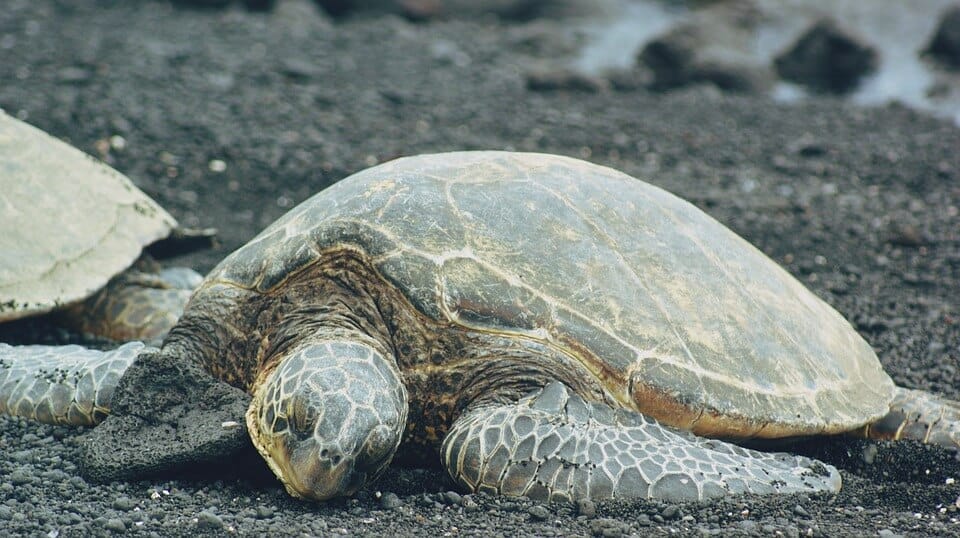 K

ing

Kam Beach or

Kamakahonu Beach
Located on Alii Drive near the Kailua pier, Kamakahonu Beach is also known as Kids beach or King Kam beach. The beach was named after a rock that means "Ka Maka Honu" or "turtle eye". The calm waters of this beach make it popular for snorkeling in Hawaii the Big Island. The beach is great for a quick short snorkeling or swimming stop in between shopping or other activities. Snorkel cruise Kona can also be arranged from the onsite beach shack that rents out gear.
Richardson's Ocean or Beach Park
Containing a marine conservation section, the Richardson's Beach Park is great for snorkeling the Big Island close to Hilo on the East Side. The black sandy beach looks greenish because of the olivine crystals in the sand mixing in to give it the green color. With calm water, tide pools and a picnic area, the beach is perfect for snorkeling in Big Island when the weather is favorable.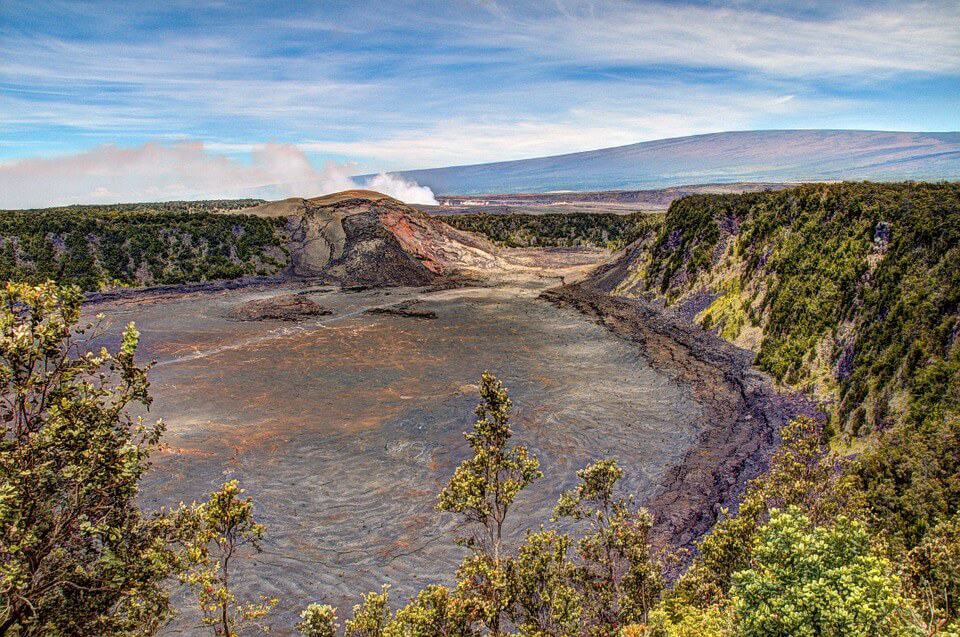 Kona Dog Beach
Directly North of the Honkohau harbor, is one of the best snorkeling Big Island spots located within the Kaloko-Honokohau National Historical Park boundary. It's also known as Kona Dog beach locally, because dogs are allowed off-leash on the beach.
You have to walk over 60 metres of lava rock to get to this snorkeling Kona Hawaii beach. And the sand at this Kona snorkeling beach is made of a mix of black lava rock and white particles that give it a lovely salt and pepper effect.
Kahalu'ua Beach
This Big Island snorkeling spots is famous for seeing a lot of Honu or turtles. Turtles can be seen resting on warm rocks or eating seaweed on the beach. Kahaluua Beach the best snorkeling on Big Island less than 20 minutes from Kona. The shallow bays and tide pools are ideal for spotting tropical fish.
Most of the cove is less than neck deep and the deeper spots are around 10 feet. The calm waters at Kahalu'ua Beach make it perfect for first timers snorkeling on Hawaii Big Island.
While snorkeling the Big Island at turtle beach Kona one can see damsel fish, box fish, squirrel fish, soldier fish, wrasse, surgeon fish, cardinal fish, porcupine fish, peacock bass, hawk fish, trigger fish, goat fish, and most importantly the erstwhile Hawaiin State Fish humuhumunukunukuapuaa.
Magic Sands Beach or La'aloa Bay
One of the only white sandy beaches in the Kailua Kona area, the Magic Sands beach is great for snorkeling in Hawaii. The beach is called La'aloa meaning "very sacred" because the ruins of the ancient Hawaiian temple of haukalua Heiau are nearby. It's also called Magic Sands Beach or Disappearing Sands because the sand gets washed out during storms a few times a year and returns later. Going out some hundred yards will allow you to see larger fish and lovely corals. The small Magic Sands beach is perfect for snorkeling in Hawaii.
Waialea Bay or Beach 69
Waialea Beach is also called Beach 69 because of a utility pole with the number 69 located near the beach's parking area. If you're looking for a more private place to go snorkeling in Hawaii Big Island, the shady Waialea Beach is just right for snorkeling Big Island.
The white sands paint a pretty picture in the summer months. This snorkel beach Kona is popular for the diversity of marine life and abundance of corals. In winter, humpback whales are spotted just outside the beautiful Waialea Bay; a wonderful sight while snorkeling the Big Island!
If you're looking for places to stay while snorkeling in Hawaii here are some great options.
Pin For Later:
Did you like this list of snorkeling Big Island Hawaii beaches? What's your favorite place for snorkeling and scuba? Comment and let us know.