Italy Holidays for Families and Couples
Italy is probably one of the first European destinations that comes to mind when thinking about a romantic getaway or fun family vacation. There's no end to the beauty of the rolling countryside, the idyllic calm of the endless Mediterranean coastline, or the old-world charm of any Italian city. And it's surprisingly easy to plan out your trip; there's no shortage of Italy honeymoon packages or Italy tour packages including airfare.
From the winding canals of Venice in the north to the beautiful Mediterranean beaches of the Amalfi Coast, we're here to tell you all about some of the best regions, cities, and beaches to visit during your vacation. Furthermore, you won't go wrong with any of our tips to planning your Italy honeymoon itinerary or finding the best hotels in any city.
Tuscany
One of the best places in Italy for honeymoon plans, Tuscany is a beautiful region that looks straight out of a painting. Full of vineyards, olive groves, and rolling green hills, the region of Tuscany provides a perfect atmosphere for any romantic getaway. From climbing the famed Leaning Tower of Pisa to wine tasting in Chianti, you won't run out of things to do as you make your way through the cities here. You can also take a day trip to Piedmont, as there are many great things to do in Turin.
There are many Italy tour packages including airfare to make exploring Tuscany as easy as possible. In this section, we'll let you know about the region's best cities to visit, the must-see sights, and some of the best hotels for the perfect honeymoon Tuscany experience:
Florence
The main city, right in the heart of Tuscany, is Florence. Surrounded by the signature Tuscan hills, this thriving city is known for its unparalleled architecture and artistic vibe. It houses the oldest art museum in the world, Galleria degli Uffizi, as well as the world-renowned Cattedrale de Santa Maria del Fiore (aka "The Duomo").
For a breathtaking view of the Florence cityscape, climb the 414 stairs of the Campanile bell tower. After exploring the myriad of historic sites, consider taking a day for a food and/or wine tour of the Florence countryside. You can easily find these included in many Italy trip packages.
Where to stay:
There are many awesome hostels in Florence, however, if you want all inclusive family holidays in Italy, stay at Four Seasons Hotel Firenze. Check out latest prices for—> Four Seasons Hotel Firenze.
Pisa
This small city in Tuscany, best known for the Leaning Tower, is a good starting point if you're looking at Italy vacation packages with airfare. Its usually cheaper to fly into Pisa than Florence. The calm atmosphere is a nice contrast to the busier vibe of other cities in the region. Although the Leaning Tower can't be missed, don't forget to give the rest of Pisa its due. Take a true Italian espresso in the Piazza del Duomo area, explore the Duomo (free entry!), and browse the quaint outdoor markets. End the day with a tranquil stroll next to the River Arno at sunset and book Pisa taxi back to your hotel to rest after a day full of adventure.
Where to stay:
A lovely Italy family hotel in Pisa is 4 Rooms Bed & Breakfast Pisa. Check out latest prices for—> 4 Rooms Bed & Breakfast Pisa.
Siena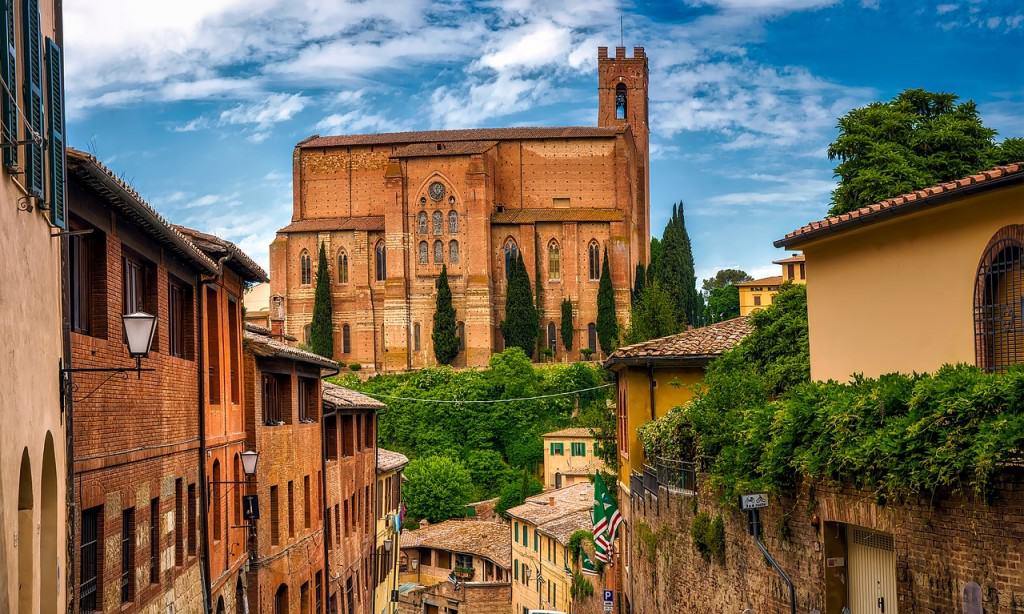 Possibly the most beautiful city in Tuscany, Siena is a must-visit as you make your way through the region. Enjoy your breakfast in Il Campo, the famous square in the heart of Siena, and take the rest of the morning to explore the winding alleyways and beautiful old-world atmosphere of the city center. The Duomo here is not to be missed, unique for its black and white marble striped facade. Take in a birds-eye-view of Siena at the top of the Torra del Mangia (city tower). If you come in July or August, you have a chance to see The Palio, the city's famous horse race.
Where to stay:
To experience a honeymoon Tuscany-style, consider staying at Villa Scacciapensieri. Check out latest prices for—> Villa Scacciapensieri.
Amalfi Coast
A little slice of heaven on earth, the Amalfi Coast is one of the premier Italy honeymoon destinations. Stretching for 50 kilometers along the southern Mediterranean coastline, full of calm fishing villages and idyllic beaches, it's an ideal place for Italy romantic vacations or any family vacations to Italy. A small number of cities, such as Positano and Ravello, are strung along the region. You'll want to look into personalized Italy honeymoon packages all inclusive to get the most out of any romantic visit. Must-dos and -sees include hiking Il Sentiero degli Dei (the Path of the Gods), marveling at the Duomo di Sant'Andrea, and taking a dip at the Marina Piccola Beach on Capri.
Where to stay:
Why not enjoy an Italy holidays all inclusive hotel experience while here? Check out latest prices for—> NH Collection Grand Hotel Convento di Amalfi.
Look into some great Italy honeymoon packages for the Amalfi Coast here.
A great complement to any family Italy trip packages is Hotel Poseidon Positano. Check out latest prices for—> Hotel Poseidon Positano.
Sicily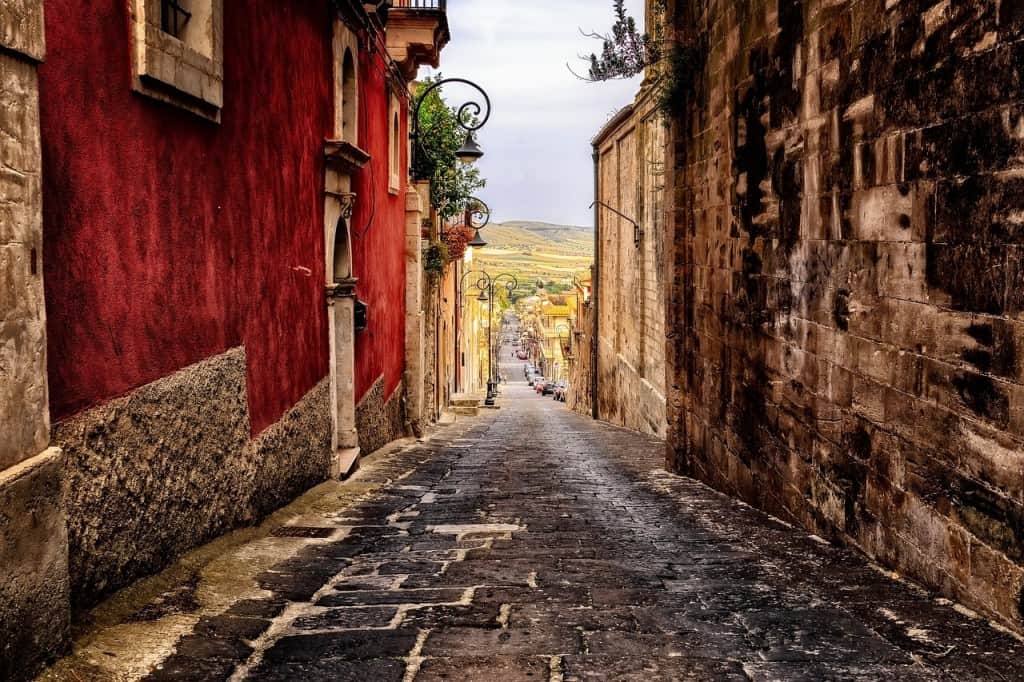 The largest Italian island, just off of the "toe" of the boot, Sicily has no end of things to do for families and couples alike. You can easily find Sicily Italy honeymoon packages for a memorable romantic getaway, or Italy vacation packages including airfare directly to one of the island's airports. Book Sicily taxi to explore the island. Highlights of Sicily include sampling street food in Palermo, soaking up the sun at Rabbit Beach, exploring the Valley of the Temples, and hiking the active volcano Mount Etna.
Where to stay:
Stay in one of the nicest all inclusive hotels Italy has to offer. Check out latest prices for—> Porta di Castro Bed and Breakfast Palermo.
There's no shortage of fantastic Sicily family resorts. Check out latest prices for—> Cambiocavallo – Unesco Area and Resort.
Rome
The modern capital of Italy and brimming with historical significance, Rome is a must-visit for any family trip to Italy and a stop on most family Italy tours. The Colosseum and St Peter's Basilica are among the most famous tourist draws, but don't miss the rest of what Rome has to offer. Wish on a coin at the Trevi Fountain, indulge in gelato, and visit the UNESCO World Heritage Site of Villa d'Este, a masterpiece of renaissance architecture.
Where to stay:
For a great Italy family hotel, consider Hotel Re di Roma. Check out latest prices for—> Hotel Re di Roma.
To complement any Rome honeymoon packages, take a look at one of the best honeymoon hotels Rome has to offer. Check out latest prices for—> Villa Spalletti Trivelli.
Sardinia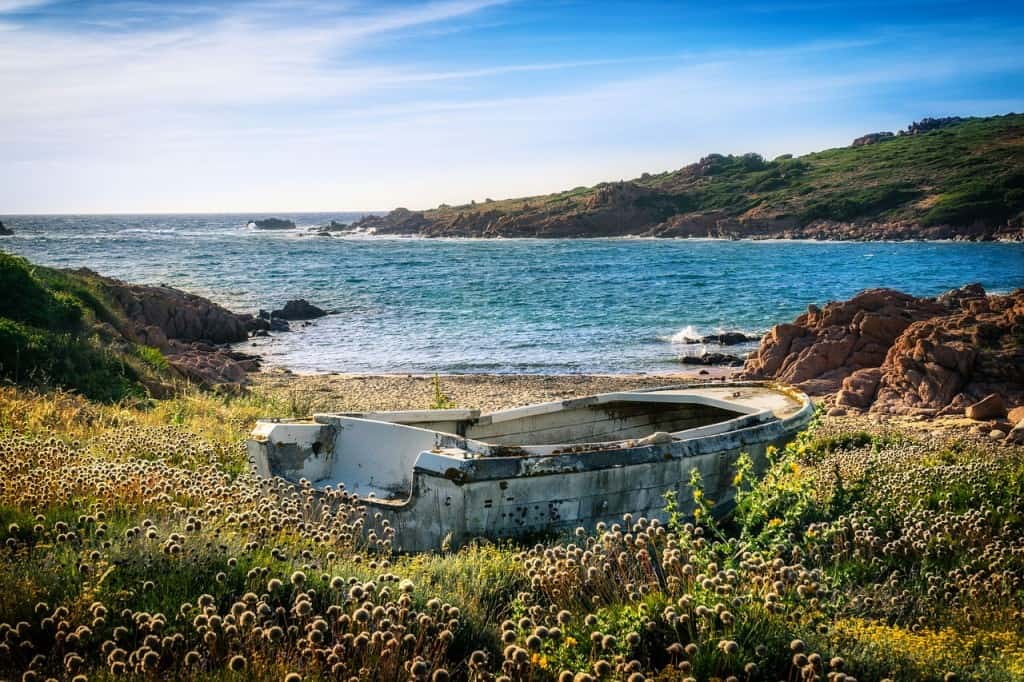 Sardinia is a picturesque island located in the sparkling Mediterranean off Italy's west coast. You can book a taxi in Sardinia and hire a local guide but if you want to truly experience all the island has to offer, rent a car and cruise along Costa Smerelda and Costa Verde. Stop at as many idyllic beaches as you can. Other must-see sights include Golfo degli Angeli for cave exploring, Gulf of Oblia and San Teodoro for panoramic landscapes, and the Peninsula of Sinis. This is the perfect spot to look for Italy honeymoon packages all inclusive to make your romantic getaway unforgettable.
Where to stay:
During your Sardinia honeymoon, consider staying at Hotel Pitrizzi, a Luxury Collection Hotel. Check out latest prices for—> Hotel Pitrizzi.
Enjoy your stay during your Italy holidays all inclusive at Perdepera Resort. Check out latest prices for—>Perdepera Resort.
Venice
Probably most famous for the winding canals that connect city, Venice is one of the most romantic places in northern Italy. Although its not the largest in the region, there's more than enough in this charming city to keep you occupied. The starting point of any good Venice exploration is the ornate St Mark's Square, which houses some of the most important historical sights, including St Mark's Basilica, St Mark's Campanile, and Doge's Palace. And of course you can't miss out on taking a romantic canal tour along the Canal Grande, the main thoroughfare of Venice. You'll feel as if you're falling through time as the gondolier guides you through the water, singing of times long past. Hurry up! Scientist say that Venice may disappear soon.
Where to stay:
For the ideal romantic stay, consider complementing a Venice honeymoon package with Ca' Maria Adele. Check out latest prices for—> Ca' Maria Adele.
Consider making your Venice Italy holidays all inclusive with a stay at NH Collection Venezia Palazzo Barocci. Check out latest prices for—> NH Collection Venezia Palazzo Barocci.
From historic Rome to the idyllic Tuscany region to the eternally lovely Amalfi Coast, Italy is a fantastic destination for a family vacation or romantic honeymoon. With so much to see and do, planning your Italian trip can become overwhelming. Consider making it easier with one of many available Italy tour packages including airfare, or craft some tailored private tours of Italy. You can even hire an Italy travel agent to do the hard work of finding the best-value Italy trip packages for you.
Pin For Later: