Best Places To Visit In Indonesia
Indonesia is the largest island country in the world. It has more than 13,000 islands! There are so many beautiful places in Indonesia. Like for example Java (world's most populous island), Raja Ampat or Sulawesi. We asked our friends and fellow travel blogger to share their favorite places to go in Indonesia. After seeing all these incredible photos and reading their texts, I can't wait to visit this country again!
Here's the map of the best places in Indonesia:
Raja Ampat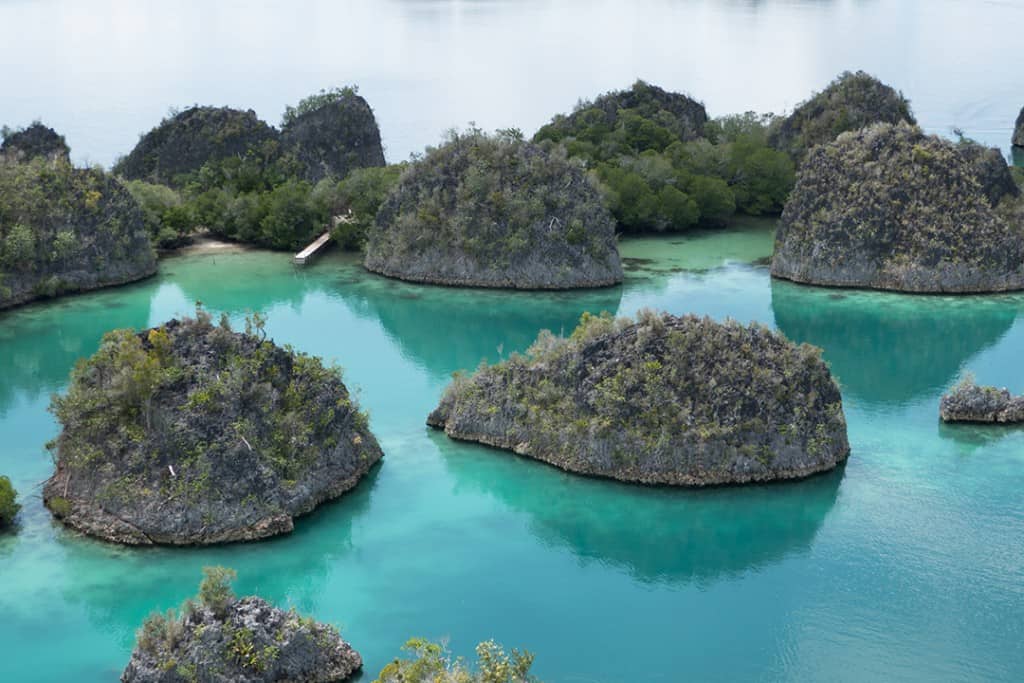 Raja Ampat is an archipelago located off Bird's Head Peninsula and it's one of the most beautiful places in Indonesia. What makes Raja Ampat so special is that it is off the beaten tourist park and is an unspoiled eco marine park.
I have never seen waters so clear and so beautifully colored.
Raja Ampat is a popular destination with divers, and they also have an amazing homestay program where the locals try and look after their own environment. You will not find large resorts here, and therein lies its attraction. It is a pristine location.
Jakarta
Jakarta may not be the first place to pop in your head when you are thinking about the best places to visit in Indonesia but I found it surprisingly awesome.
This megacity is home to a huge range of attractions. My favorite things to do were walking around the old Dutch area of Kota and visiting the towering National Monument (pictured).
When visiting the latter, make sure you go early on a weekday to avoid huge lines.
If you like big city atmosphere, museums, Dutch architecture, shopping, nightlife and getting a sneak peak of all the cultures that Indonesia has to offer, don't just skip over Jakarta but make it a part of your Indonesia holiday.
Bintan
If you wish to escape the busy city life of Singapore, Bintan is the beautiful island in Indonesia you seek to discover.
Only a short high-speed boat ride away from Singapore's mainland, you can reach Bintan. Rent a moped, cruise the island's coast and pick which affordable beach huts grab your fancy.
Compared to Singapore, Bintan offers relaxing tranquility that you desire. Enjoy a stunning sunset from your beach hut bungalow and be sure to grab an Indonesian style massage on the beachfront.
One of the highlights from Bintan is its incredible seafood. Affordable and freshly caught on the day, this added bonus makes a visiting Bintan totally worth it for seafood lovers. It's definitely one of the best islands in Indonesia.
Java
Badung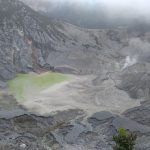 Living in Bandung for 11 months was an experience of a lifetime. I think it's one of the top places to visit in Indonesia. With mountains, volcanoes and greenery all around, this city is a great spot to live.
One of my favorite places is the volcano Tangkuban Perahu. It is an active volcano set amidst outstanding scenery, located about 25 km north of Bandung, via Lembang and makes for a great day trip.
When viewed from Bandung, the volcano seems like an upside-down boat, thus giving it the name Tangkuban Perahu, meaning up-turned boat.
Indonesia has no shortage of mountains and volcanoes to explore, and this 2084 meter high volcano is one of Java's most popular attractions, both among tourists and locals as well. The mountain last erupted in July 2019.
Yogyakarta
Yogyakarta is the laid-back cultural and artistic heart of Java and not to be confused with the frenetic Indonesian capital of Jakarta.
A former royal city, Yogyakarta is famed for its traditional Indonesian arts and literature and fascinating history and traditions.
Surrounded by ancient temples, royal palaces and stunning natural beauty, you'll definitely want to explore Yogyakarta during any Indonesia holiday.
With plenty of traditional Indonesian arts and crafts on offer, try your hand at the art of batik, witness the intricate craft of wayang (puppet) making or experience a gamelan music performance at the Sultan's Palace.
Discover the intriguing Tamansari water castle, a former royal holiday complex, complete with private bathing pools and subterranean tunnels and mosque.
See if you can make a local legend come true by heading to the nearby South Town Square to walk blindfolded between the twin bringing trees.
Take a stroll along Jalan Malioboro, Yogyakarta's most famous street, to explore its traditional morning markets, souvenirs and delicious, local food.
When your feet need a break, jump in a traditional becak or pedicab to search out the city's best street art and coffee shops.
Located close to Mount Merapi, Yogyakarta also makes the ideal base for exploring the majestic UNESCO listed Borobudur and Prambanan temples as well as many lesser-known architectural treasures in the region.
With its friendly locals, abundant cultural attractions, hip coffee spots and cool vibe, Yogyakarta is one of the places to visit in Indonesia!
Borobudur
For something a little different from the craters, dive sites, and wildlife that comprise Indo's glorious natural appeal, head to Borobudur in central Java. It's one of Indonesia places to visit you cannot miss!
Borobudur
is a Buddhist stupa and temple – the largest Buddhist structure in the world, in fact. The size and detail of this temple complex are overwhelmingly impressive.
Borobudur is easily accessed from Yogyakarta. Be sure to
purchase a sunrise ticket
, which lets you access the temple at 4:30 am before the general public. Even if the sunrise is a dud, it is very worth paying for early admission so you can enjoy the temple while it's quiet and near-empty. As it's one of Indonesia famous landmarks, it may get pretty crowded during the day.
The Dieng Plateau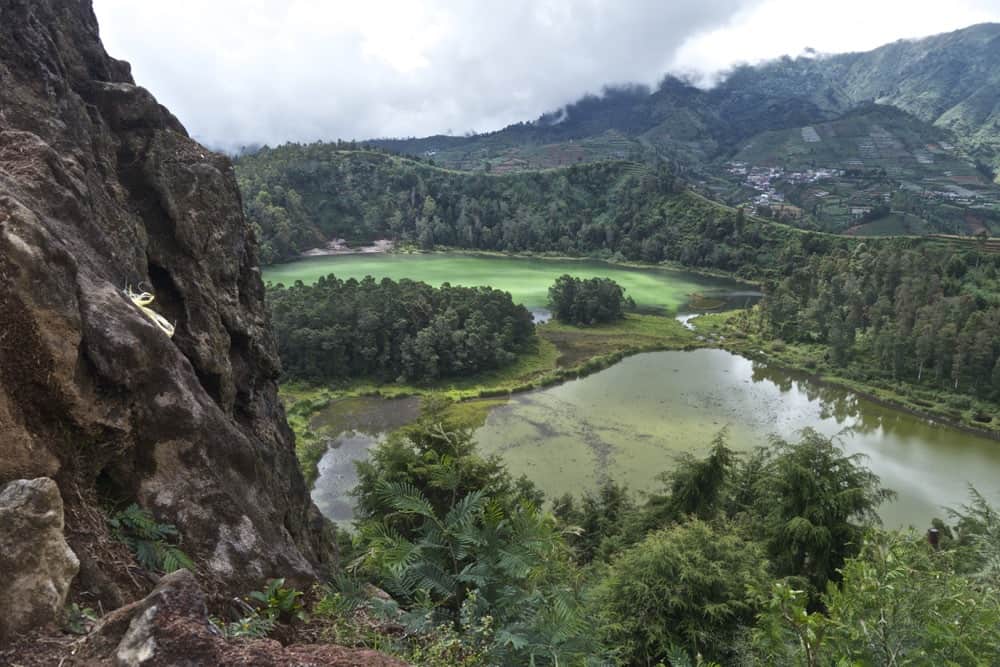 The Dieng Plateau is a caldera complex that sits high up in the mountains of Central Java. It's one of the beautiful places in Indonesia. The mist-shrouded region is covered in potato and tobacco plantations that lie draped over the area's lush, mountainous landscape like a patchwork quilt.
The Dieng Plateau is home to craters spewing sulphuric gases and to some of the oldest Hindu architecture in Java. There are more than 400 temples – most dating from the 8th and 9th centuries – that sit nestled in the verdant scenery.
An undeniable highlight of the area is the scenic hike around Mirror Lake and Color Lake. The hike affords spectacular vistas of the two adjacent lakes and their mountainous backdrop. And the cool, crisp mountain air is a refreshing break from the muggy heat that characterizes much of the area's tropical surroundings.
Though the Dieng Plateau can be organized as a day trip from Yogyakarta, travelers may prefer to break up the long journey to and from the plateau with an overnight stay in Wanosobo.
Ijen Crator
The Ijen crater, on the Indonesian island of Java, mostly known as the Blue Fire crater is one of the most unique things to see in Indonesia. The 'blue fire' is ignited sulphuric gas which emerges from cracks at temperatures up to 600 degrees Celsius and to see it you need to hike up the active volcano in the dark.
Miners have been extracting sulfur here for more than 40 years under extremely hard working conditions which you can experience first hand when you visit.
Ijen Volcano Crater is one of the most attractive and dangerous places in the world, so be careful and make sure you wear a respirator that filters out the deadly gasses!
Bali
Wonder where to go in Indonesia? Most people choose Bali as their Indonesia holiday destination. This small island attracts about 6 million people from all over the world annually!
Penglipuran Village
Families in authentic Penglipuran Village in Bali, are paid by the government to open their traditional homes to tourists, permitting the opportunity to see how people in this Balinese village actually live.
Though interacting with the residents is difficult without a translator, it is fascinating to see someone's backyard–which is much like a tiny farm–and view the plants and animals that are kept there.
I saw pigs in a concrete sty and chickens running loose. A large, quiet temple complex is a short walk up the hill and also makes an interesting visit. Should you not be properly dressed, sarongs are available to borrow.
Ubud Monkey Forest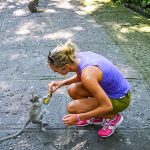 When you're planning a trip to Indonesia you must put the Ubud Monkey Forest on your Indonesia bucket list!
Most tourists spend a few days in Bali and make the trip up to Ubud for either a day trip or possibly a few nights.
We took a day trip and stopped by to say hi to the cute BUT naughty little monkeys at the Ubud Monkey Forest.
These little guys can get out of hand so try and not get tricked it buying bananas before entering.
If you do the monkeys will literally be crawling up your legs. I speak from experience!
Central Bali
Forget about the crowded tourist resorts and bars around the Bali coastline, it's deep inside the center of Bali that its real heart and one of the highlights of a visit to Indonesia is to be found.
Stop by the Pura Ulun Danu Bratan water temple at Bedugul – it may be familiar to you from the 50,000 rupiah note.
Trek across rice terraces such as at the World Heritage listed Jatiluwih Terraces, and don't miss out on visiting one of the beautiful waterfalls, such as Gitgit Waterfall, surrounded by forest and mist. These are one of Indonesia tourist places you can't miss.
Mount Batur
Bali is not all about beaches, yoga resorts, and hideaways where you can meditate. It also has an amazing nature that is worth exploring.
Mount Batur, situated in northeastern Bali, is an active volcano and one of the most beautiful places in Bali.
If you are looking for interesting ideas of spending an afternoon in Bali, you should visit Kintamani or Sari restaurants to see a breathtaking view of Mount Batur!
Nusa Lembongan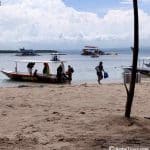 Nusa Lembongan is one of the most beautiful places in Indonesia. The island is located off the coast of Bali which makes it a popular spot to head to when tourists want to get away from the buzz of Bali.
While Devil's tear is one of the main landmarks, we found ourselves enjoying the beaches the most. There are so many spots where you can enjoy the white sands that Nusa Lembongan is famous for.
While the island is small, you will still require transportation to get around. Instead of hiring a cab to take you from spot to spot, rent a bike. The roads are pretty okay as long as it doesn't rain. A bonus is a fact that you can drive across to Nusa Ceningan since there is a bridge that connects both the islands.
Most people choose to visit Nusa Lembongan as part of a day trip but we found that staying on the island was really nice too. It gave us a chance to sit back and relax. A big bonus was that we found a really nice place to stay which had a gorgeous swimming pool. So on the days that the weather was bad, we had a great alternate.
If you do get bored, you can always take the boat across from Nusa Lembongan to Nusa Penida.
Nusa Penida
Bali's beauty is touted in blogs, magazines, and tourist brochures the world over, but it's far from the only striking island in the Indonesian archipelago.
You need only
take a short boat ride
from there to arrive at Nusa Penida, an island that's much smaller, far less crowded, and equally stunning. It has some of the best beaches in Indonesia.
Much of its western shore consists of sheer cliff faces, offering spectacular views of the Badung Strait's azure water from the top. If can handle the treacherous hike down to them, you'll get to enjoy pristine beaches at the base of the cliffs.
Nusa Penida's beauty attracts a fair number of snap-happy Instagrammers, but they primarily visit the island's northwestern end, near Angel's Billabong, Kelingking Beach, and Crystal Bay.
While those major sites are easily visited by van on a day trip from Bali, the completely undeveloped Suwehan Beach on the southern coast is only accessible by motorbike. It's an ideal tropical destination if you're looking for amazing scenery without all the crowds.
If you're uncomfortable riding the rough trails to Suwehan, there's also Atuh Beach in the southeast, which is accessible by paved road but still doesn't get too many visitors. There, you'll find some comfortable lounge chairs out on the sand and a beachfront restaurant where you can relax with a cold drink while you take in the scenery. Be sure to visit Nusa Penida during your Indonesia holiday!
Sumba
Sumba Island is far off the tourist track yet it's undoubtedly one of the most beautiful places in Indonesia. The beaches on the west coast have a raw and rugged feel, and they're lined with palm trees (not resorts and beach clubs).
Although Sumba is an island paradise that offers world-class surfing, there's so much more to it than just the gorgeous coastline.
The local people hold their traditions and cultural norms dear to their hearts and live a simplistic, yet meaningful life. The best things to do in Sumba include swimming in Weekuri Lake, exploring waterfalls, visiting traditional villages and surfing at one of the many deserted beaches.
Visiting Sumba is for the adventurous traveler as there is very little tourist infrastructure in place. Most of your travels will need to be pre-arranged as public busses don't operate regularly and finding a well-maintained scooter to rent is not easy.
Sumba is one of the poorest Islands in Indonesia and as a result, you'll be lucky to find electricity or running water in certain areas. But this is what makes it one of the most beautiful and unique places to visit as it will open your eyes to a world like no other.
Sumba is a short 1-hour flight from Bali and you'll need at least a week to explore the island
Sulawesi
Palu
Indonesia's Sulawesi is yet to receive mass tourism to the island, making it an untouched wonder for those who travel beyond Indonesia's hot spots. One of the cities on the island,
Palu
, really stole my imagination despite the short visit.
With the heat of Indonesia (less than 100km from the equator) making an active life during the day though, it was awesome to see the locals heading to the waterfront as the temperature started to cool down as sunset was counting down.
It made for a fun and friendly atmosphere, one that keeps you coming back night after night.
I'm going to go out on a limb and say it's a trendy town with street stall owners full of personality and the one cafe I visited was colorful with lots of creativity on the walls.
Knowing there's hiking available nearby, it's a city I would love to return too. It's one of the most beautiful places in Indonesia I've visited so far.
Sulawesi Island
Wonder what to see in Indonesia? Think about visiting Sulawesi island. It is one of more than 17 000 Indonesian islands, the 11th largest island in the world.
Beside beautiful upland nature, authentic building architecture, Tana Toraja area which is located in the South part of Sulawesi is famous for its unique funeral procession where buffalo and pigs are sacrificed, organized "death walks". As well Toraja people have very specific burial places – hanging graves in the cliffs, cave graves which are guarded by death people wooden effigies "tau tau".
You should visit Tana Toraja to discover a totally different understanding of death meaning, the afterlife and see by yourself these old burial traditions.
North Sulawesi
North Sulawesi is one of the best places in Indonesia. Manado, the capital city, is a great base for exploring the region and a wonderful destination for nature lovers. A very diverse area that offers everything from mountains, through jungle walks, animal watching to snorkeling.
Bunaken National Marine Park is a must-visit if you want to see a stunning underwater world – coral reef, colourful marine life, warm tropical waters, and turtles. Located offshore from Manado, it can be easily reached by motorized boat.
Located at the foot of Dua Saudara Mountain, Tangkoko National Park is the place where you can see black crested macaques, tarsiers and black sand beach. If you're also interested in bird-watching, go early in the morning. The drive from Manado takes approximately 2 hours, over steep and narrow mountain roads.
Minahasa Highlands area is also worth visiting. Beautiful panoramas of lush mountains, hot springs, the highland Tondano lake coconut plantations, and rice terraces. Lunch in one of the restaurants built on the lake is a must!
Maluku
Saparua Island
Saparua Island is one of the best Indonesian islands to visit, both for its postcard-worthy beauty as well as historic significance.
The beaches and undeveloped landscapes are awe-inspiring, and the genuine warmth of the people of Saparua is a breath of fresh air! And despite Saparua's small landmass, the island is also abounding with rich culture and traditions.
Saparua Island is not only surviving modern times, but also quite sustainable through the community's own efforts of supporting the local exchange of goods and services.
Friendly banter is ongoing as neighbors appear to embrace each other regardless of political or religious preference and that established contentment definitely adds to the relaxed vibe of the island.
Ambon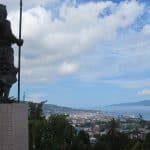 Ambon is a part of the Maluku Islands and it's one of the best places to visit in Indonesia.
Unspoiled by a lot of the Western world, it has a lot to offer in the way of traditional Indonesia.
Ambon is a beautiful little island city with the statue of the teenage Indonesian heroine, Martha Christina Tiahahu, watching over the city.
A visit out to Namalatu Beach will give you the opportunity to see a traditional dance the Sahureka-reka or out to Liang Beach to see the Bamboo Gila Dance.
It's also worth taking a day trip to one of the neighboring islands, like Saparua, by speed boat. You could spend the morning at the markets and then head out to Fort Duurstede for a good history lesson and views of the island.
No matter where you are, snorkeling is a must. The ocean is beautifully warm and abundant with sea life.
In regards to accommodation, I would highly recommend staying at The Natsepa. They have an infinity like pool with a swim up bar that overlooks the ocean, what can get much better than that? Should I mention the other private pool out by some of the hotel rooms? Or about the foot reflexology you could get as you look out over the ocean? Bliss.
Ambon is yet to be truly discovered, so don't miss it. It's one of the most beautiful places in Indonesia.
Sumatra
Pulua Samosir
One of the best places to visit in Indonesia is Pulau Samosir, an island in the middle of the largest volcanic lake in the world.
The scenery is incredible and the island is home to a friendly population of Christians, many of whom are great singers. The relaxed vibe makes it one of the best places in Indonesia to stop for a few days, make some like-minded friends (both locals and tourists) and enjoy the views of Lake Toba.
You can also explore the island on bicycle or motorbike, check out some nearby waterfalls and get to know the area's unique history.
Sipisopiso Waterfall
Indonesia is a waterfall lover's paradise despite not having a reputation as such. Its many islands are covered with numerous volcanos and most places receive over 200 cm (80 inches) of rain every year. One thing that Indonesia's waterfalls lack is height though. Indonesia only has one waterfall ranked among the top 500 tallest in the world but the combination of rainfall and tropical temperatures combine to create lush vegetation and a feeling of paradise.
On my first trip to Indonesia, I traveled to Bali like many do. In Bali, Sekumpul Waterfall set itself apart from the rest but I knew that Indonesia offered waterfalls that were even better. After a lot of research, I planned my entire vacation this winter around Sipisopiso Waterfall in North Sumatra.
In addition to Sipisopiso Waterfall, North Sumatra has a lot to offer with Lake Toba, the orangutan sanctuary in Bukit Lawang, the always smoldering Mt Sinabung volcano near Berastagi and the classic batak houses. These were all great places that we really enjoyed but did Sipisopiso live up to its reputation?
Sipisopiso Waterfall drops over 100 meters into a pool near Lake Toba. One unusual fact about Sipisopiso Waterfall is that it falls from a cave just below the surface. Like many of the best waterfalls in the world, there isn't much of a hike but you can escape the parking lot crowds by hiking down to the base. This waterfall is just as beautiful in person as it is in photos although the area is similar to most major attractions in Indonesia (vendors…).
I didn't plan to just visit one waterfall on my trip to North Sumatra though. I did a lot of research and ended up going to six waterfalls on my trip. Dua Warna (Two Color) Waterfall, in particular, stood out from the rest. It is only a 30+ meter waterfall but it falls into the most incredible opaque blue pool surrounded moss-covered walls. The name Dua Warna means two colors and according to the guide is in reference to a 2nd clear waterfall that is located 30 meters away and within sight of the main waterfall.
Belitung
Did you know that a group of islands in Indonesia gave their name to the large mining conglomerate BHP Billiton? That is right, Belitung gave the company its name thanks to a beautifully rare gemstone that is found only there. But the area is not just a mining zone but also the Seychelles of Asia.
Think beaches dotted with granite boulder rising vertically towards the sky, fine sand and crystal pristine turquoise waters to admire perfect corals reefs. Hop on a boat tour to the many tiny islands and sandbanks, snorkel the warm waters or simply relax under a palm tree with a young coconut in hand.
For the more adventurous, there are also large rock formations you can climb which will give you 360 degree views over the beach and the island. Belitung is the secret tropical paradise you had never heard of. Now, keep the secret to yourself!
Nusa Tenggara
Gili Trawangan
After being in Bali for a week with thousands of other tourists, I was desperate to go somewhere a little more quiet. Locals recommended going to Gili Trawangan.
After a two-hour ferry ride from Bali to Gili T, I was excited to reach this paradise. Two seconds after I stepped off the ferry, I knew instantly why Gili T was highly recommended by everyone.
The first thing I noticed was how turquoise and blue the water was. The sand was powdery white and felt so soft. The beaches were kept in a pristine condition, unlike a few beaches, I went to in Bali.
Because of this, Gili T is incredible for diving. My husband went diving here and saw lots of wildlife. He said that the water temperature was perfect. Also, I loved that cars and motorbikes weren't allowed on the island. Everyone used bikes or walked, and the air felt clean and fresh as a result.
Although the Gili Islands tend to have a party reputation, I felt as if there was an equal balance between party and relaxation. I lounged in hammocks and walked along the beach all day. I felt like enjoying the nightlife one evening so I went to a shisha lounge and enjoyed the evening there.
If you're into the party scene, the island is filled with fun bars and clubs. Further, Gili T has the perfect Instagram shots since there are overwater swings everywhere. When I went, I only saw a few but there are more now apparently.
The sunsets in Gili T are simply gorgeous too. The sky turns into a light pink and bright orange color. The best way to experience the sunset is by grabbing a happy hour drink at one of the many bars and clubs on the island.
Another thing I loved about Gili T was all the delicious food. The island has so many restaurants serving all kinds of cuisines from all over the world. I was never bored with meals when I was here. I loved just grabbing a small bite to eat lunch with a view of the beach and then going out for a nice dinner. Lastly, there are accommodation options that cater to any budget.
Gili T has lots of hostels, mid-range hotels, and luxury hotels to choose from. I decided to go the luxury route and stayed in a villa. To this day, it is one of my favorite hotels I've stayed in. All in all, Gili T is a beautiful island and a must when visiting Indonesia.
Flores
When the Portuguese conquerors first set eyes on Flores in the 16th century, they were so impressed by its natural beauty; they named it after the Portuguese word for flower. A historical stop on the spice trading route, Flores has an intriguing mix of European and Asian history.
It's also a stunningly beautiful region with mountains, hot springs and a pristine coastline with white-sandy beaches. Flores also has some of the most amazing underwater landscapes in the world.
It has long been popular with keen divers and although it's one of the quieter and less touristy places to visit in Indonesia, there are plenty of things to do in Flores for visitors who prefer to explore on land including hiking to the peak of Mount Kelimutu at the Kelimutu National Park.
The busiest city is Labuan Bajo, which is also the stepping off point to explore Komodo National Park. Getting up close to the Komodo dragons is one of the things to tick off your Indonesia bucket list. Away from the cities, a tour around the island visiting local villages is an eye-opener. You'll find that the Portuguese left a legacy that has survived the centuries and many of the local people are Catholic.
Lombok
Still wonder where to go in Indonesia? Think about visiting Lombok. Why it's awesome?
It is Bali's lesser-known neighbor and a spot I hold close to my heart.
Having visited multiple times, it is the place I go for either ultimate relaxation or the odd aspect of adventure. With fewer crowds, incredible hikes, picturesque diving, surreal surf, and unbelievable sunsets there really is something for everyone while visiting Lombok.
It also must be known that the island is more authentic in its nature and feels more Indonesian than Bali ever could. There is culture everywhere, friendly people and without a doubt, is the island of Indonesia I will continue to visit indefinitely.
Komodo National Park
Komodo National Park needs to be on your bucket list when visiting Indonesia. It's recognized as one of the UNESCO World Heritage Sites in Indonesia for its marine life and conservation of the Komodo dragons. Located in the Flores area, the National Park comprises of three largest islands – Komodo, Rinca, Padar, and 26 smaller surrounding islands.
If you have a short amount of time, you can visit Komodo National Park in one day. The schedule includes a visit to either Komodo or Rinca Islands, hike Padar Island, and go snorkeling or visit a pink beach. If you have more time, consider having an adventure and live on a boat for 2+ days which also includes diving and snorkeling next to the manta rays.
Seeing the carnivorous Komodo dragons in their natural habitats on Komodo and/or Rinca Island is a fascinating experience. Prepare yourself to see huge dragons (that can go up to 3 meters/9.8 feet in length) walking around and flicking their long tongues to determine the location of their prey. Although their size is intimidating, your guide will ensure your safety as you observe and take photos of them. If you visit Rinca Island, you'll also have an opportunity to hike up a small hill to reach the summit and see the amazing views of the water.
Pin For Later:
Which of these places would you like to visit the most? Do you know any other beautiful places in Indonesia? Remember, sharing is caring! Share your thoughts in comments!