[Total: 6 Average: 4.3/5]
WHY Lviv is so underestimated by tourists?
We kept asking ourselves this question all the time during our weekly stay in Lviv.
This city is just amazing! Beautiful monuments, incredibly friendly people and very low prices. What more can you expect from the perfect tourist spot?
Lviv belonged to Poland for centuries. After World War II it was separated from their homeland and incorporated to Ukraine.
Because Lviv was Polish for so long, it's very similar to Krakow, Torun or Warsaw.
Old Town is even better than in Brussels and food is more delicious than Italian.
Many people are afraid of going to Lviv because of the war. Don't be!
The war is in east Ukraine, whereas Lviv is only 80 kilometers from the European Union border.
It's a city in western Ukraine, where there is no war. It's a very peaceful place and perfect tourist destination.
We could write about visit Lviv for hours. We are enchanted by this city and we can honestly admit that it became our favorite spot in Europe.
But… let's talk about useful information.
How to get there?
The best is to take the bus from any big Polish city like Warsaw, Krakow or Wroclaw.
You can also travel directly to Przemysl (close to the Ukrainian border) and then take a bus to Lviv.
Bus ticket costs only 30 PLN ($8). The journey last 2-3 hours, including waiting in the line on the border.
If you are a European Union citizen, you don't need a visa to enter Ukraine.
TIP: It's worth to mention that Lviv Bus Station 
(Avtovokzal on Stryjska street) is situated quite
far away from the city centre. You can easily get
there by taking the bus 3A. Leave on the last stop
and you can walk directly to Rynok Square :).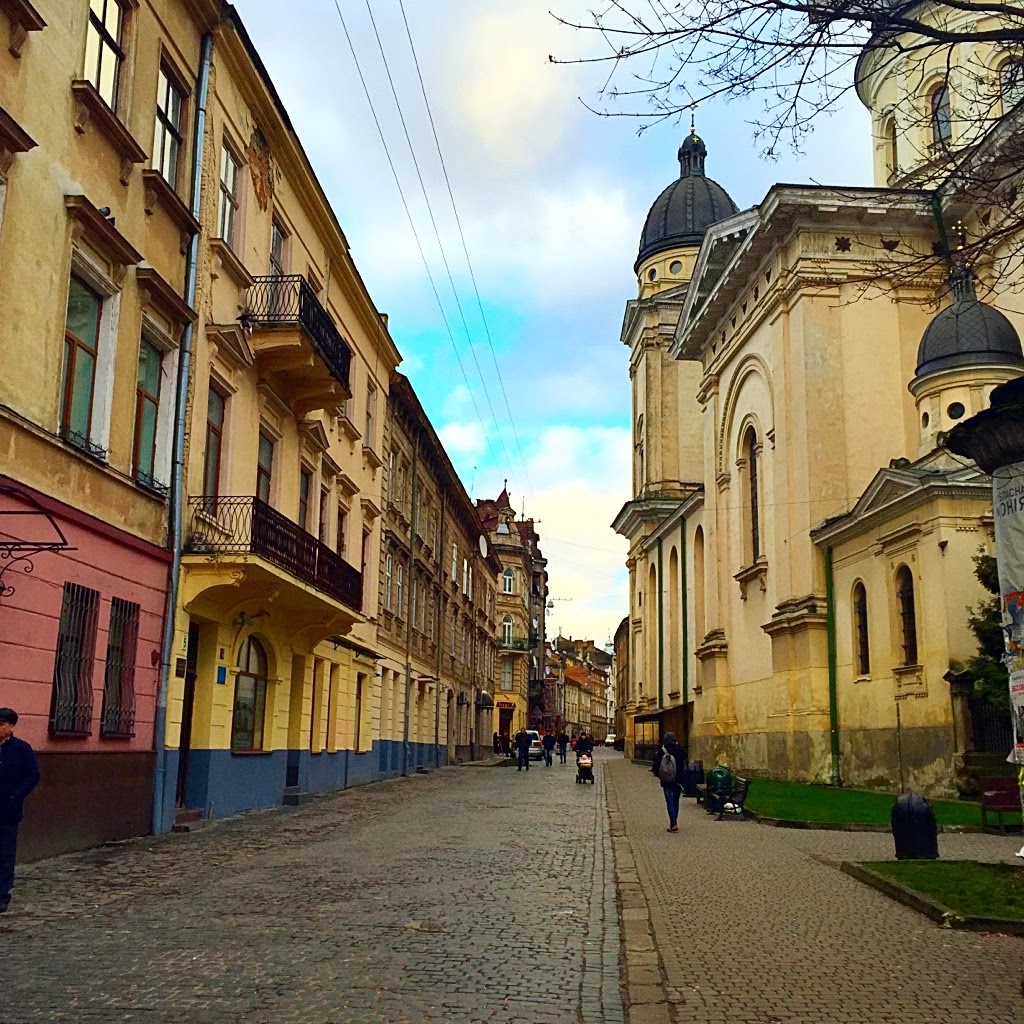 Where to stay? Lviv blog
We've been staying in a lovely apartment booked on Airbnb.
There are many hostels, hotels, and flats in Lviv to choose from.
It really doesn't matter where you will stay, as long as it's close to Rynok Square.
Check the location on the map before making a reservation!
Where to eat?
Baczewski restaurant on Shevska street!
It really is THE BEST restaurant we have ever been to. Food is extremely delicious there.
It is also very cheap.
We recommend going there for breakfast. For only $4 per person, you will get access to the buffet with awesome food and even free alcohol!
2. Kryjvka restaurant on Rynok Square.
It's a hidden gem of Lviv. This restaurant is closed to the public, so we spend about 15 minutes to find it.
When you get to Rynok Square 14, you have to find the door and knock.
After saying 'Hvala Ukraine', you can get inside. But! You first need to drink one shot of vodka.
Food in this restaurant is not extremely tasty but it's an amazing experience to the east in the underground.
3. The First Lviv Grill Restaurant of Meat and Justice on

Valovaya 20 street.
Hell for vegetarian and heaven for all the others.
In this restaurant, you will find delicious meats and beers.
4. Kumpel.
Go there to eat traditional Ukrainian food and drink home-made beer.
So good!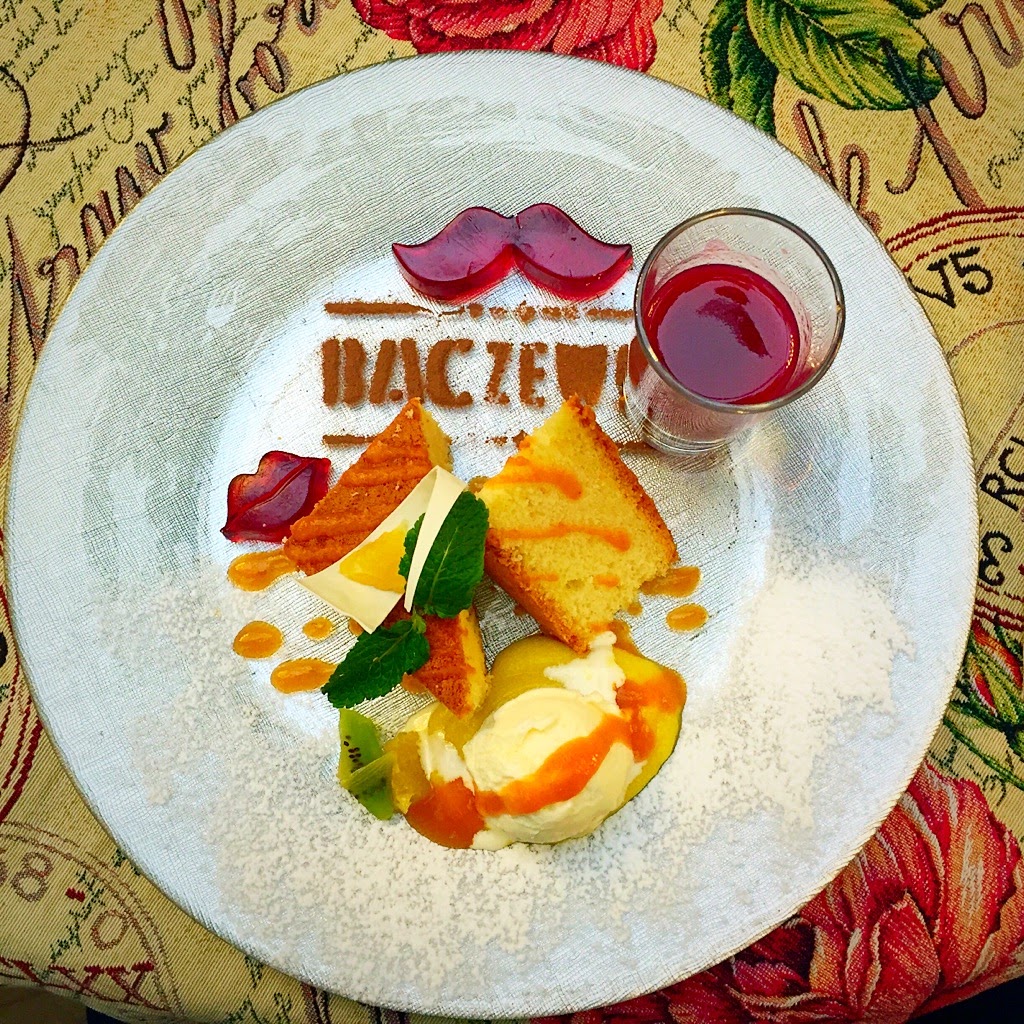 If you still have doubts and questions about Ukraine, click here to find the best travel tips for traveling to this country.
Disclosure: Yay for transparency! Some of the links in the article are affiliate, which means that if you book something by clicking on them, we will get a small commission with no extra cost to you. Your support helps this blog going.