[Total: 23 Average: 4.9/5]
What to do in Vienna in 3 days?
Romantic Things to do in Vienna for Couples
Vienna…it's probably one of the most famous cities on this planet. Everybody has heard about this beautiful capital of Austria. Even though our homeland, Poland, is located quite close to it, we had not been there before our visit this month. Our wedding anniversary is in few days, so we thought visiting Vienna would be a perfect place to celebrate. A Vienna romantic weekend sounded like the best way to unwind, focus on our love and celebrate our relationship.
Three days in romantic Vienna is not a long time – this city has a lot to offer, so you won't get bored, even if you decide to spend a week or more in the city. For us, one weekend was all we had. Whether you rent one of the apartments Vienna, stay in the most romantic hotel in Vienna, or eat at the many romantic restaurants in Vienna, you are sure to have an amazing vacation.
To truly maximize your time in romantic Vienna, make sure you book a Big Bus Tour – it's the best way to see the city in one go!

In this post, we share with you the best things to do when you only have 3 days in Vienna. You will see all the important places and also have time to relax, truly feel the atmosphere of the city, and make the most of your romantic weekend in Vienna.
Don't know how to get to Vienna? Check out best direct flights to Vienna.
Day 1 of Vienna romantic weekend
We arrived in Vienna in the afternoon, and most of you will probably do the same. The first thing to do is to check into your hotel.
We stayed in the awesome 25hours Hotel at MuseumsQuartier. It is located in the heart of the city within the walking distance to all the best tourist attractions, such as the Parliament, Hofburg Palace, Old Town etc. There are many apartments Vienna to rent, but we think this hotel option is best! It also has one of the best restaurant Vienna, 1500 Foodmakers.
Check out the latest prices for 25hours hotel Vienna—> click here.
What we liked the most about our hotel is the circus-style design (which you can see in the photos below). We had everything we needed: a delicious breakfast, a comfortable bed, fast WiFi and free bottled water. It is definitely one of the best Vienna romantic hotels.
To see other romantic hotels with a great location in Vienna take a look at this map:

Prater
There is always a lot going on at Prater. Attractions available all year round include:
Almost every city has a ferris wheel, and so does Vienna. The views from the top are absolutely breathtaking! You can either buy traditional tickets or book a private, luxury cabin. Afterwards, go to a nearby restaurant for a romantic dinner Vienna.
You can always buy your Giant Ferris Wheel ticket online, to skip the lines and save your time.
Madame Tussauds
Museums of wax figures are famous all over the world. Even though we have visited ones in London, Hong Kong and Bangkok, we still enjoy going to new ones. The wax statues are so realistic that it is very easy to believe they are actual human beings. In London, we were standing for 5 minutes next to a girl who was taking a photo of Jennifer Lopez's statue. Then we realized that she is not a tourist, but a wax statue as well!
Don't forget to buy your Madame Tussauds ticket online to save the time.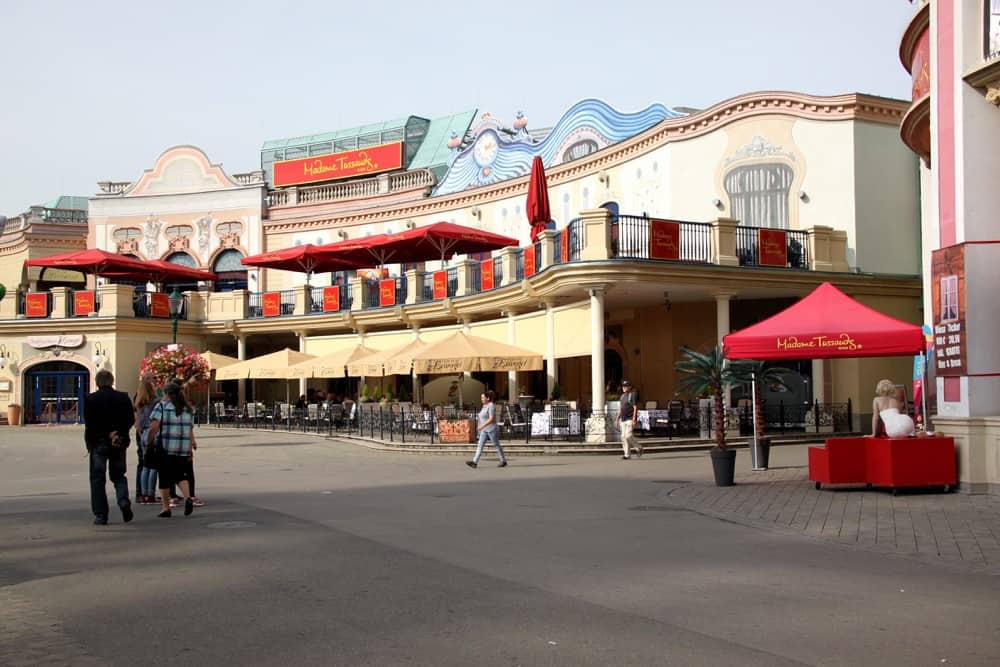 Spring & summer attractions at Prater (from 15th March):
An amusement park with roller coasters, haunted houses, go-karts and many other rides. This is more fun than romantic, so after you channel your inner child, spend time with your love at one of the most romantic hotels in Vienna Austria – 25hours Hotel!
Autumn attractions at Prater:
An amusement park and…Oktoberfest! This year, the celebration started on September 22th and lasted until October 9th. The dates of this famous beer festival are different every year. Check out this website for the latest updates.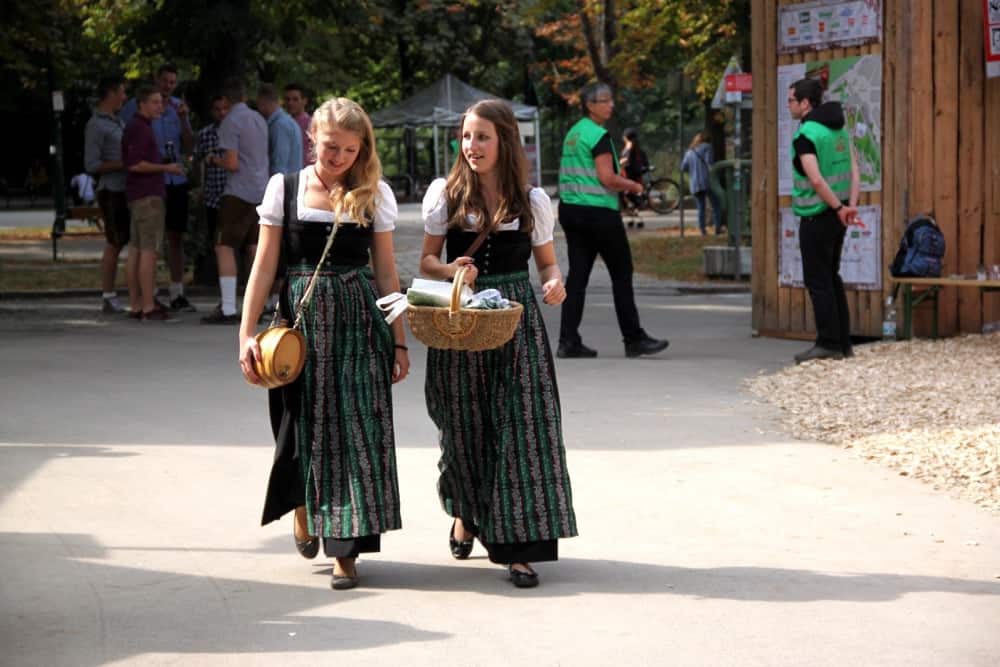 The admission to Oktoberfest is free of charge. People have fun there all day, so you can have a beer even in the morning.
We absolutely loved the happy atmosphere of Oktoberfest in romantic Vienna! Austrians of all ages were dancing, singing, laughing and celebrating together.
Winter attractions at Prater:
Christmas Market! This usually starts in the middle of November and ends at the beginning of January. Drink mulled wine, eat local food and listen to live music on weekends. Several romantic hotels Vienna are located near Prater, so if your accommodations are close by you can even come here more than once during a short stay!
If you would rather eat in one of the many romantic restaurants Vienna or hop into a romantic bar Vienna, you can stop at the Christmas Market just to see it and then move to another location for food and drinks. Read on to see what place we absolutely recommend as the most romantic restaurant in Vienna!
Romantic dinner
After having fun at Prater, dinner in one of many Vienna romantic restaurants – or even in a romantic hotel Vienna – will be the perfect ending to your day. There are many of the world's most romantic restaurants in Vienna, but our absolute favourite is The Bank in the Park Hyatt hotel.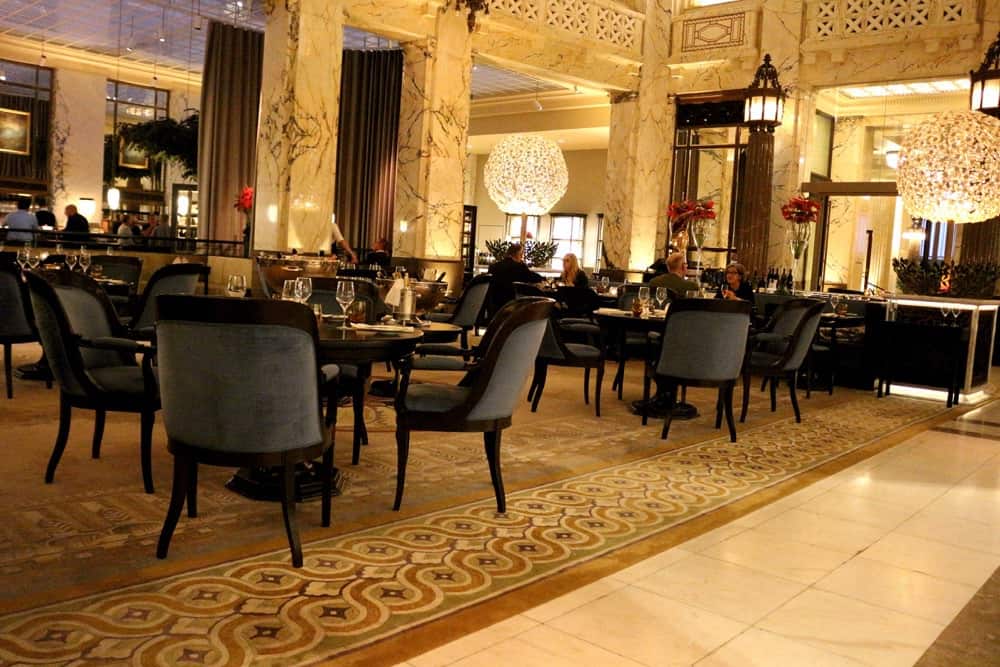 It is located in the heart of Old Town and has a luxurious interior. You can eat traditional Austrian food, such as the famous schnitzel. Yummy! This is surely one of the most romantic restaurants in Vienna Austria.
Check also these romantic dinner options in Vienna:

Day 2 of Vienna romantic weekend
Austrian Parliament Building
The Parliament is located very close to the Old Town in Vienna. We absolutely loved the architecture of Austria's Parliament building. The high, winding stairs and the monumental bronze horse tamer are sights we will never forget.
It is possible to take a guided tour of Parliament, but since our time in Vienna was limited, it was better for us to take some photos from the outside and go on to the next tourist attraction. Even if you only have 3 days in Vienna, we recommend at least stopping by the Parliament. If you want to stay close by, some romantic hotels in Vienna are located near this building.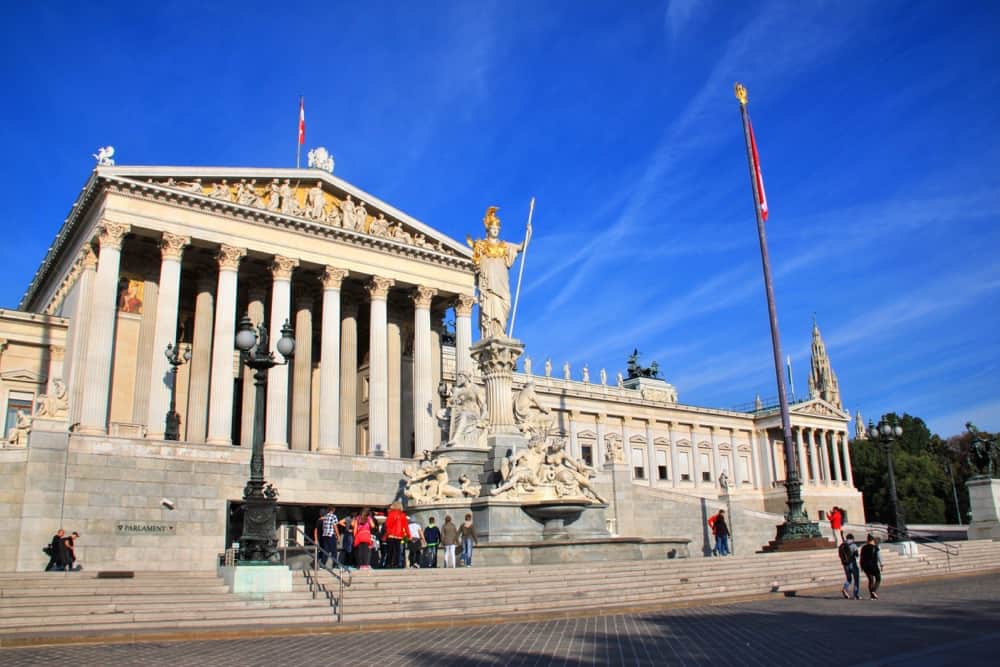 Hofburg Palace is located close to Parliament (5-10 minutes by foot). After Schoenbrunn, it is the most beautiful place that we have seen in Vienna.
The entrance to Hofburg is located at the Sisi Museum. On the lower floor, you can see the original cutleries, dishwares and tablecloths of the Habsburg family. It was really interesting to see all of these beautiful items.
See also other interesting trips that have Hofburg Palace in the itinerary:

The upper floor, which include the Royal Apartments and the Sisi Museum, are even more interesting. Unfortunately, we couldn't take photos of anything that we saw. We spent more than two hours there reading about Empress Elisabeth and her extraordinary life.
She was just a girl when she married Franz Joseph, the Emperor of Austria, and had to leave her idyllic home in Bavaria to move to the palace. She felt like a bird in a golden cage. Her biggest dream was freedom, and she couldn't have it because of her royal duties.
We are full time travellers, so we understand her more than anyone. Nothing is more liberating than being able to do everything that you want, whenever you want.
There is one quote we saw at the Sisi Museum that we really relate to:
I am a seagull, of no land,

i call no shore my home,

i am bound to no place,

I fly from wave to wave.
North Sea songs 7, 1885
We really loved visiting the Jewish Museum, but we understand that it may not be the best option for a Vienna romantic weekend. Learning about antisemitism is not the perfect way to relax with someone you love.
We like history and we are kind of nerds, so we went there right after visiting Hofburg Palace. If you only have 2 days in Vienna, don't feel this is a good option for you, or just want to choose the most romantic things to do in Vienna Austria, you can skip ahead to the next point of our tour.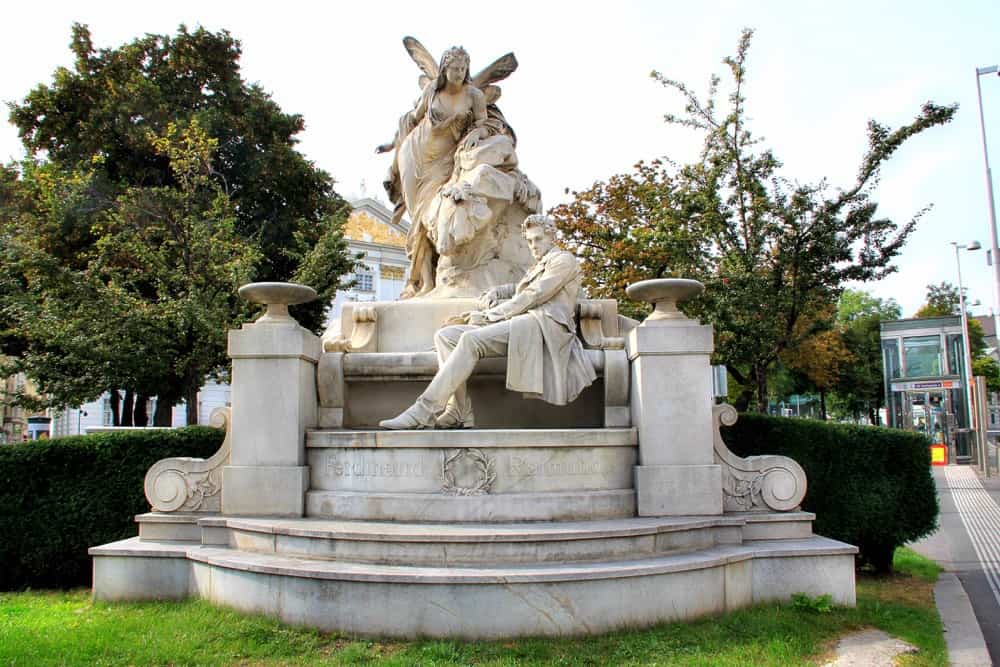 Looking for romantic places in Vienna? We think this is the best tourist attractions in the city and totally recommend booking the tour to Schonbrunn palace in advance. The option that we chose is a City Discovery offer that included a palace tour, a romantic dinner and a classical music concert (going to one of the concerts in Vienna was high on our bucket list).
Spending more than 6 hours in one of the most beautiful castles in Europe is something we will never forget. Why is the tour worth it?
First of all, you are treated like a VIP. You will see the best parts of Schonbrunn that most people don't have access to.
Secondly, you will have a delicious, 3-course candlelight dinner in the palace restaurant. It is probably one of the top Vienna romantic things to do. We don't like to choose the best restaurant Vienna because there are so many good ones, but this is one of our top choices.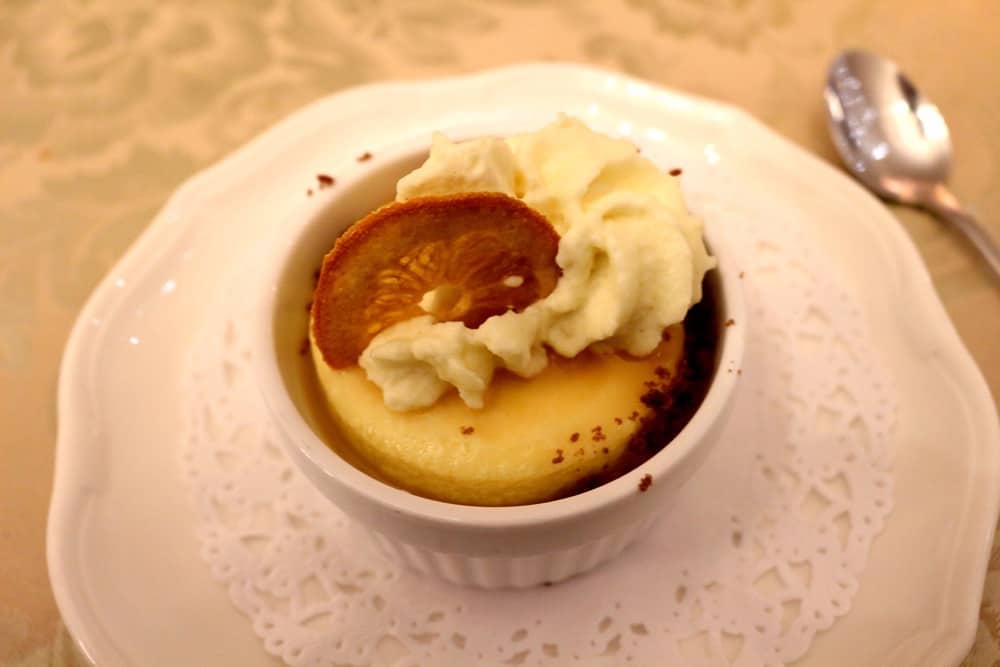 Lastly, the classical music concert was incredible! We are not really into operas and operettas. To be honest, we get bored really quickly and want to leave after first two songs.
But it was totally different at Schoenbrunn palace!
The concert was more like a show, with a charismatic conductor and musicians full of positive energy. We have to say, this is one of the most romantic places Vienna!
During every one or two songs, you will see a performance by ballet dancers, singers or mime artists.
They were really AMAZING! We were tired after our busy day of sightseeing, but after this concert we didn't even want to go to sleep. We had so much positive energy that we stayed up late into the night.
As City Discovery guests, we sat in the first row, which was awesome. We could see the faces of the artists and every small detail of each performance. Complimentary glasses of sparkling wine (Prosecco) during a break were a nice surprise. We felt really special for an entire evening.
You can book your own Schonbrunn Palace tour here:

 Day 3 of Vienna romantic weekend
There is not much you can do on the last day of your stay in Vienna – checking out before noon is mandatory in most of the hotels. So we just strolled around the Old Town. If you don't have 3 days in Vienna, you can choose the main attractions from Days 1 and 2 and still experience the best of the Vienna romantic things to do.
This weekend is all about love, so you should spend the last hours in Vienna with your partner. You can stay in bed or walk around romantic Vienna as we did. Or, you can taste famous Viennese coffee and cheesecake at a lovely cafe or best restaurant Vienna.
Consider these Vienna tours:

Don't become so busy of sightseeing that you forget to spend valuable time together. A romantic dinner in Vienna or staying in a one of the many Vienna romantic hotels or apartments Vienna is a sure-fire way to experience Vienna while also paying full attention to your partner and have a happy time together. On the opposite side of the spectrum, if you find yourselves becoming tired of one another, here are some tips! 
Looking for even more romantic European cities and counties to visit? Check out our romance reports of Budapest, Spain, Switzerland, London, Lisbon and Warsaw!
We truly had a Vienna romantic getaway! We loved our short weekend, but 3 days Vienna is not enough, so we will come back someday.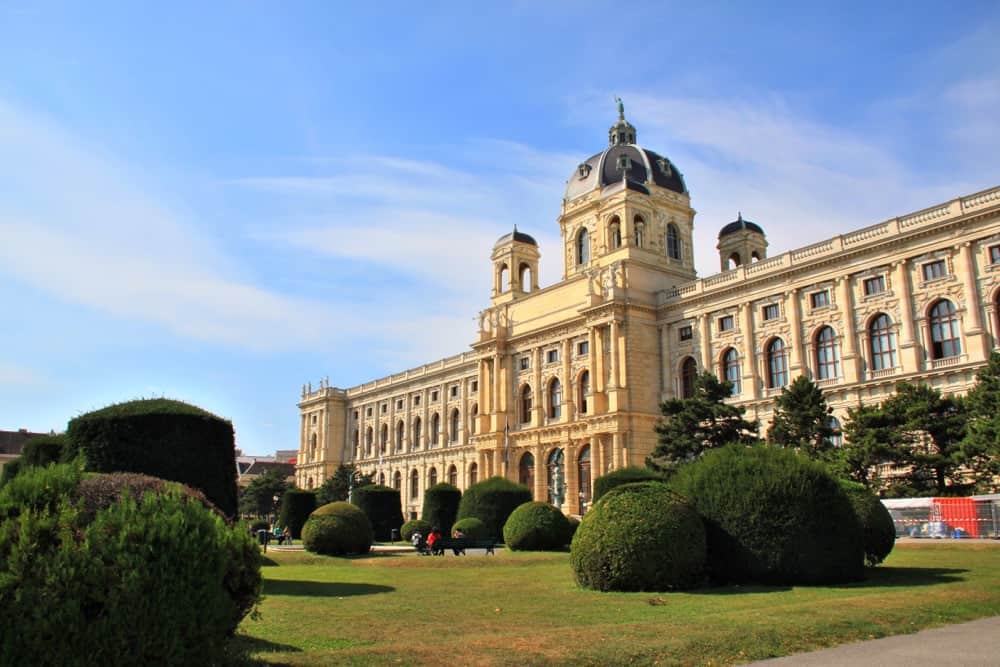 Disclosure: We want to thank 25hours Hotel at MuseumsQuartier for our complimentary stay & City Discovery for our complimentary tour. All opinions presented in this post are honest and our own.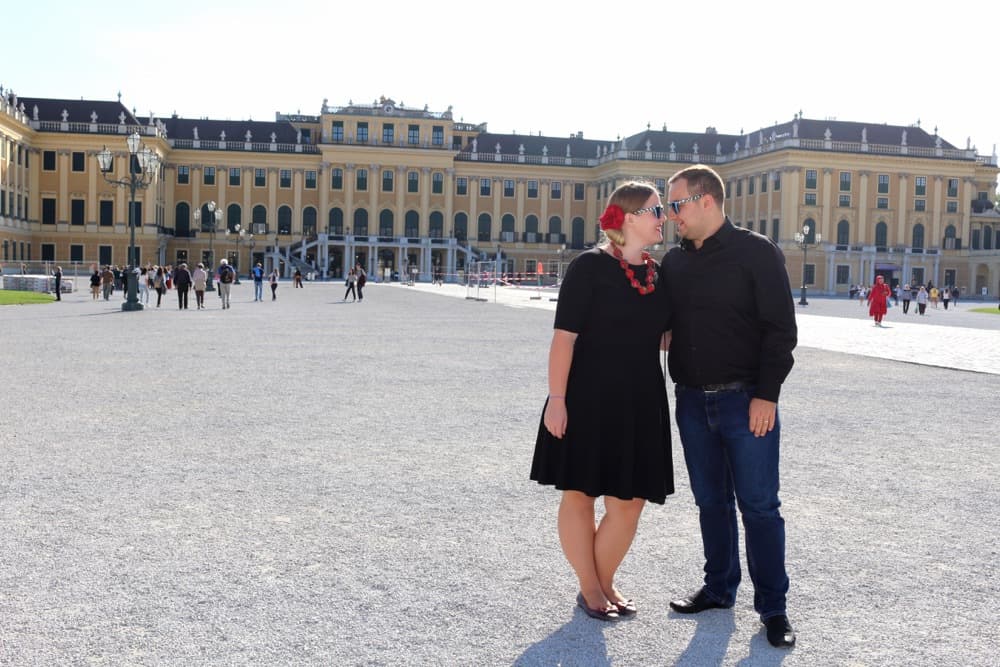 Vienna Travel Blog Tips
Country
Austria
Vienna currency
Euro €
Austria visa cost
Adults 60€
Children 6-12 yr 35€
Children under 6 yr free
Best time to visit Austria
April-October
Best Vienna taxi
Vienna Uber (click to get the first ride for free)