Beautiful Places Slovenia
For us, Slovenia is the biggest travel discovery of 2016. We have heard of this country but we knew nothing about it. Even though we are native Europeans, we have visited neighbouring Italy, Austria, Croatia and Hungary, we just happened to forget about Slovenia. After we get an invitation to the Big Berry camp, we decided to spend more time in this country and discover hidden gems of it. It turned out that there are so many beautiful places Slovenia! You can swim in the Adriatic Sea in the morning, drink a coffee in the Old Town of Ljubljana in the afternoon and watch the sunset in the Alps in the evening. In Slovenia everything is possible!
Even though it is a very small country, with only 2,000,000 people living there it has A LOT to offer. There are also many amazing places to stay in Slovenia. It surprising how diversified this country is. Slovenia has 3 main climates: continental in the centre, Alpine on the North and Mediterranean on the South. It is very unique, regarding the fact that you can drive through the entire country within 3-4 hours.
We spent almost a mouth in the beautiful region of Carniola. In this post we are giving you our top 10 picks for what to see in Slovenia!
Top 10 the most beautiful places in Slovenia
#1 Beautiful places Slovenia
Predjama Castle & Postojna Cave
Predjamski Grad is the most unique castle we have ever seen. It was built in 13th within a cave mouth! It looks absolutely amazing and is one of the best tourist attraction in the country. The castle was featured in many famous movies, including Armour of God with Jackie Chan.
There is another great place to visit very close to the Predjamski Grad. Postojna Cave is located only 9 kilometres from Predjama Castle and it's considered as the best place to see in Slovenia.
It is a 20 kilometres long network of passages, chambers and galleries.
What's interesting, Postojna is the most visited cave in Europe! It is a place that cannot be missed.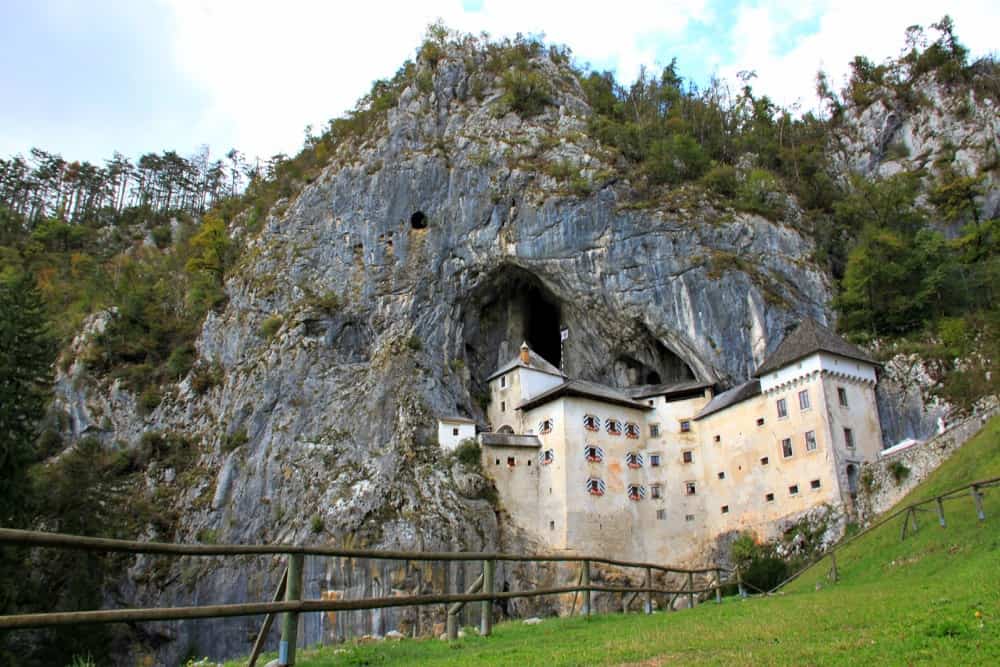 #2 Beautiful places Slovenia
Ptuj
Ptuj is well-known as the oldest town in Slovenia. It was first settled in the Stone Age (!) and then in the Iron Age by Celts. Of course you can't really see the remains of the ancient times in Ptuj but it's still a place worth visiting. There is a lovely Old Town and beautiful castle located in the heart of the town.
Ptuj is situated in Northeastern Slovenia, close to the borders with Croatia, Austria and Hungary.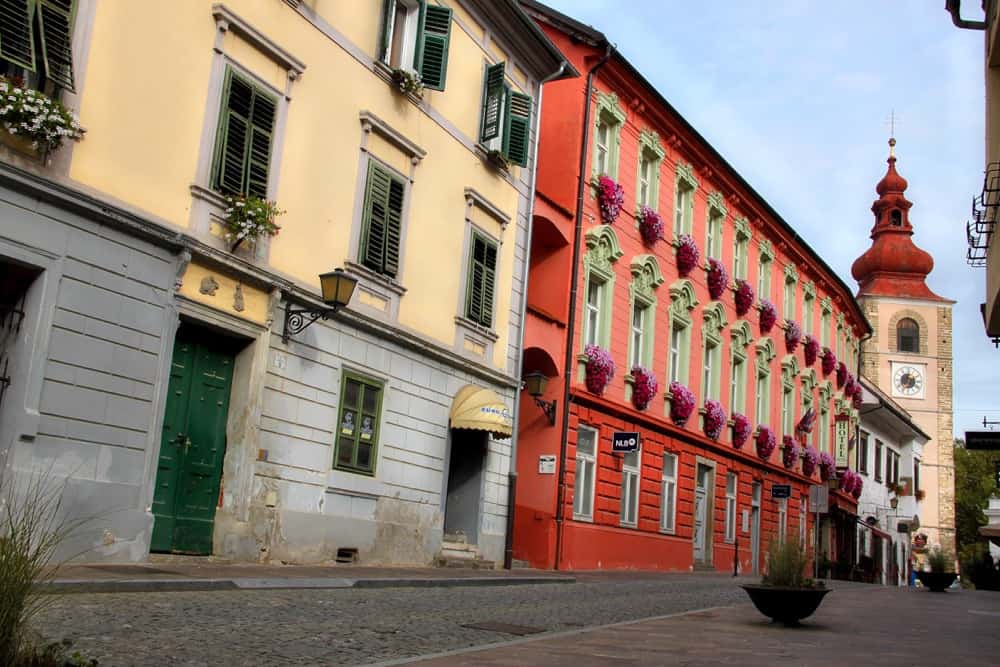 #3 Beautiful places Slovenia
Maribor
Maribor is the second largest city in Slovenia. Don't be misled by that. Slovenia is very small, so Maribor is not a metropolis. It has less than 100,000 inhabitants, so it looks more like a town. Regardless the size, it is a great place to visit for tourists. There is a lovely old town in the heart of the city with many beautiful monuments.
Maribor is located close to Ptuj and Austrian border. It is a great place to visit no matter if you are traveling with kids, solo or as a couple.
#4 Beautiful places Slovenia
Bela Krajina
Bela Krajina is getting more and more popular every year. People are visiting this beautiful region that is located close to the Croatian border, to unwind.
This eco-friendly tourist destination have a perfect environment to spend a relaxing vacation. Eating fresh, organic food from local producers, swimming in the crystal clear lake and breathing the fresh, unspoilt air are things we all need.
#5 Beautiful places Slovenia
Ljubljana
We can't imagine writing about best places in Slovenia without mentioning the capital: Ljubljana.
Even though it is a biggest city in this country, it's relatively small (less than 300,000 inhabitants). Ljubljana is located in the heart of Slovenia. It is famous from the beautiful Old Town, canals and the castle located on the hill.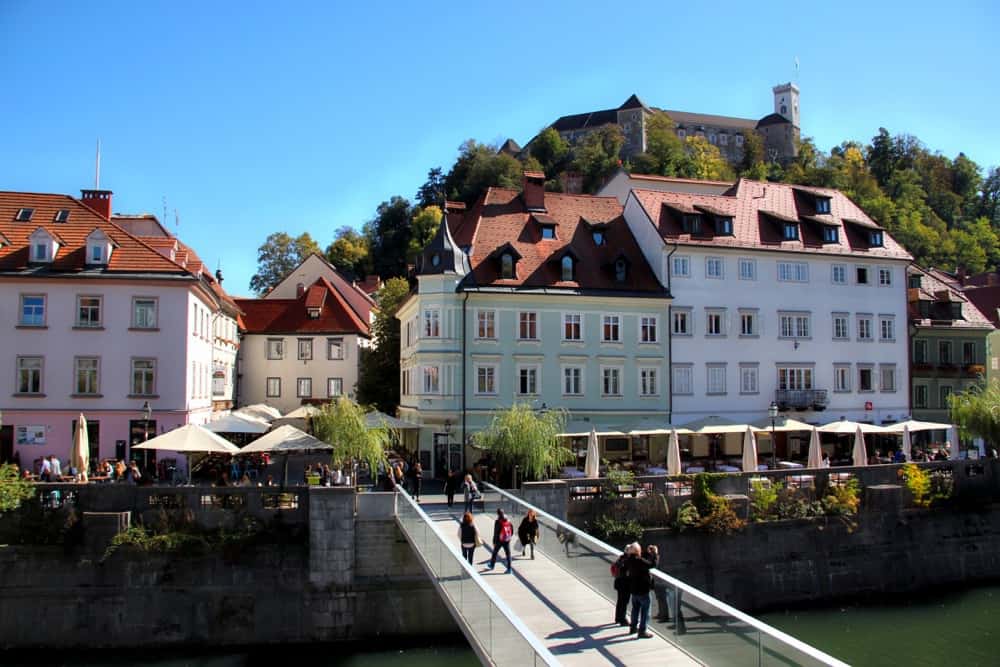 #6 Beautiful places Slovenia
Piran
Even though Slovenia has quite short coastline (less than 50 kilometres), it is very impressive! There are three main towns with an access to the Adriatic Sea: Koper, Portoroz and Piran. The last one is the most beautiful- at least in our opinion :).
With a lovely old town, old city walls and crystal clear sea water, Piran is a perfect tourist destination for everyone.
#7 Beautiful places Slovenia
Bled
Bled is one of the most famous places in Slovenia. It is located in the Julian Alps, in the North of the country. We must admit that, like almost all the tourist, we felt in love with Bled!
The crystal clear lake with the church situated in the middle of it, amazing mountains covered by the snow and the impressive castle built on the high hill are things we will never forget.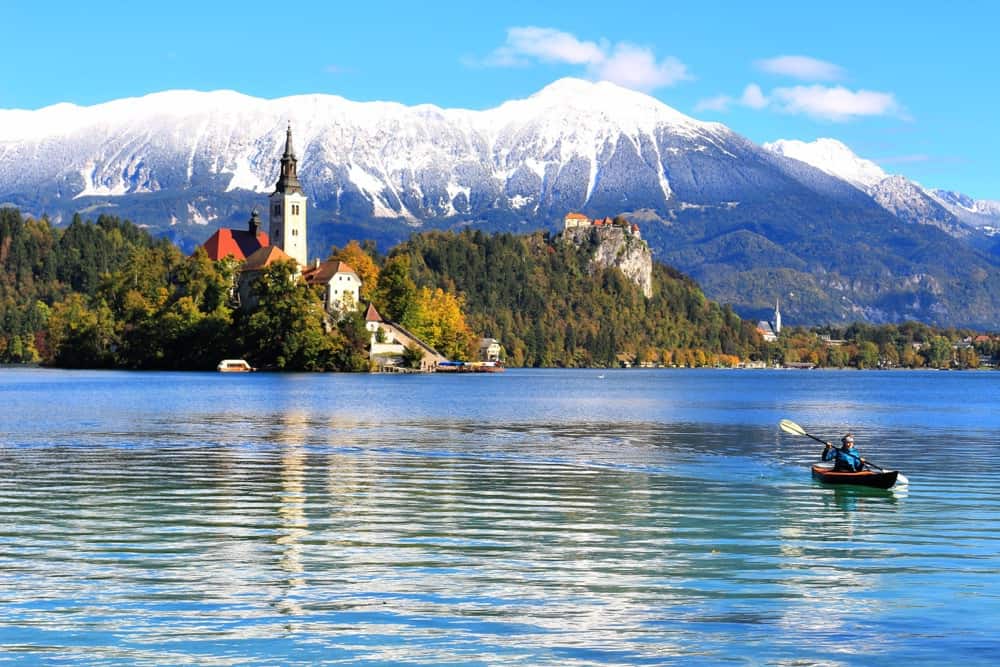 #8 Beautiful places Slovenia
Bohinj
Even though Bohinj is bigger than Bled, it is less famous. We have no idea why! Both lakes are equally beautiful.
Bohinj is located in the Triglav National Park and is a perfect gateway for hiking in Julian Alps. An interesting fact is that Church of St John the Baptist (that you can see on the photo below) is the most often photographed church in Slovenia.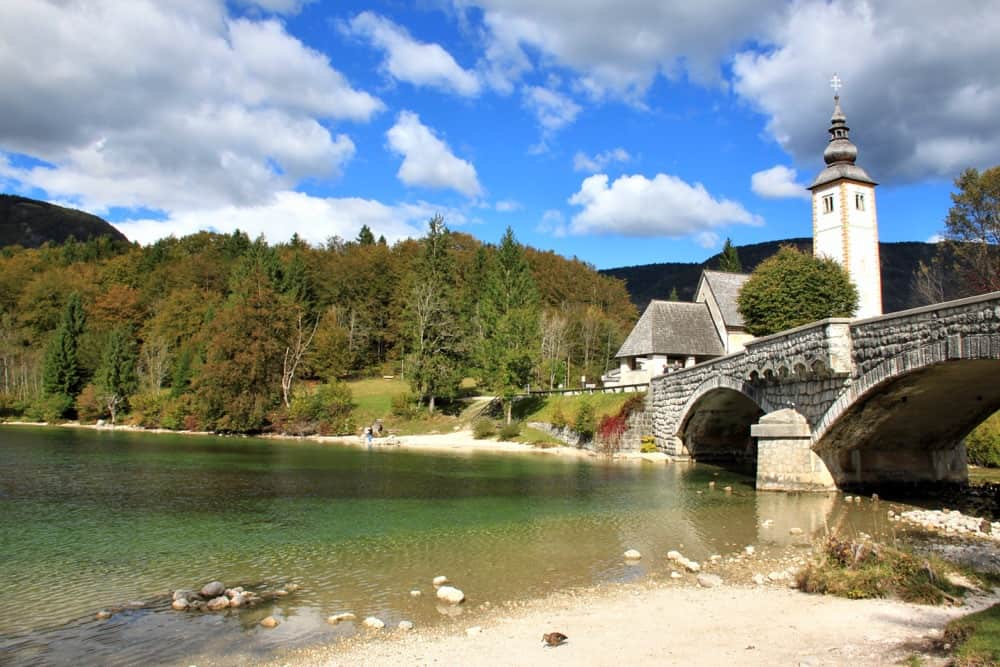 #9 Beautiful places Slovenia
Podcetrtek
Podcetrtek is a hidden gem of Slovenia! It is a place most tourist don't know about. We are pretty sure it will change in the future: with a beautiful mountains, hiking trails, delicious food and unspoilt nature, it is a perfect tourist destination for everyone.
It is a great place to visit by budget travelers, You can save more on your trip by using My Voucher Codes.
#10 Beautiful places Slovenia
Lake Jasna
Lake Jasna is located in Kranjska Gora at Julian Alps, close to the Austrian border. It is a great place to visit all year long.
In the summer you can jump into the lake to cool off. In the spring and autumn, you can see the explosion of colors on the trees surrounding Jasna. Winter is perfect for skiing in the neighbouring mountains.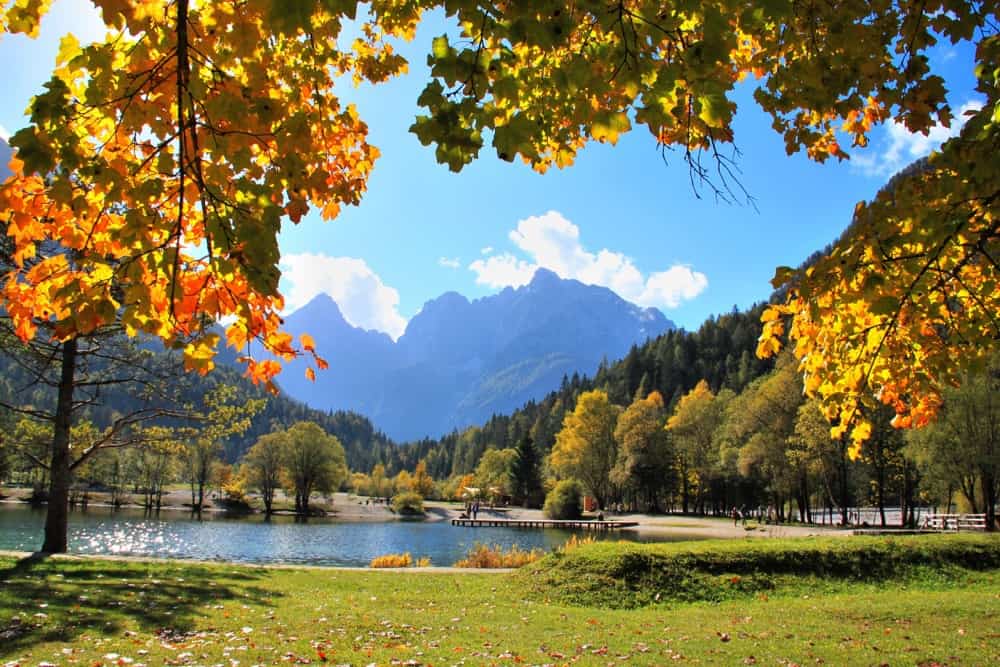 See also:
Discover the Best of Croatia, The Dalmatian Islands and Slovenia
What is your favourite place in Slovenia? Share your thoughts in comment!
Disclosure: Yay for transparency! Some of the links in the article are affiliate, which means that if you book something by clicking on them, we will get a small commission with no extra cost to you. Your support helps this blog going.