Planning a Trip to Portugal?
Here's Our Portugal Packing List
Finally booked those tickets to Lisbon or Faro and wondering what to pack for Portugal? We've got the perfect Portugal packing list for you. While deciding what to pack for Portugal, keep in mind that although Portugal has a Mediterranean climate, it varies from the highlands to the lowlands. The average temperature in the Northern mainland mountains is 8 to 12 °C, while that in the Southern region is 16–18 °C. So what to wear in Faro or Vila Real or Porto will be different than what to wear in Lisbon, Portugal. The annual weather in Portugal will also have an impact while planning a trip to Portugal.
Question: When is the best time to go to Portugal?
• The best time to travel to Portugal is usually from June to September.
• May and October are the best time to visit Portugal if you're looking for slightly cheaper rates.
• However, November to March are the best time to go Portugal if you want absolutely cheap rates and don't mind the rain and cold.
So that brings us to tip number 1 of our travel tips for Portugal.
Portugal packing list #1
An umbrella is your best friend from November to March
From November to March, winter is on and the rain falls, or literally pours. Sometimes it rains well into June. So arm yourself with that compact travel umbrella or a rain cover and you'll do just fine. And if you're worried about getting too much sun during the endless summer – June to September – add a handy umbrella to your Portugal travel gear.
Packing list Portugal #2
A passport pouch to keep you safe
Portugal is stricter than other European countries about needing to carry your passport on you at all times. An important tip in Portugal is to avoid the trouble of being found without your passport. There's a travel pouch that is perfect for travelling anywhere that's safe and also blocks RFID. So you can keep your passports, valuables and credit cards in it, and stay quite safe with the RFID blocking travel pouch.
Portugal packing list #3
You might need a plug adaptor
The plugs in Portugal are a bit different, two pin but different. You might just help yourself by taking a plug adaptor along with you. If you travel frequently, our Portugal tips is to get a universal adaptor. It's a travel gadget that's worth investing in!
Packing list Portugal #4
Sunglasses to shield your eyes
Sunny Portugal may strain your eyes. Shield them with a good pair of sunglasses. My husband sometimes sports these polarized retro sunglasses. I prefer these polarized and mirrored Sojos.
Portugal packing list #5
Shoes to protect your feet
Portugal is warm sunshine, sandy beaches and fishing villages ; but it's also hilly terrain. So in addition to those sandals, pack a good pair of trainers or walking shoes. Even while walking in town, the cobbled streets are slippery to walk on. And even more so when it rains. While deciding on what to pack for Lisbon, remember you'll need to wear shoes that have good grip so you don't go slipping and sliding around and ending up on your rump.
Portugal packing list #6
Your driving license if you intend to drive
Question: What do I need to drive in Portugal?
Answer: An international driving license.
Portugal is stricter than other countries when it comes to driving licenses. So if you're planning on budget car hire Portugal, make sure you get your international driving license beforehand.
If you plan on campervanning, the Visit Portugal site has info on dos and donts. Go to Goboony if you decided to rent a motorhome.
If you don't plan on driving, you can always hire taxis Portugal. The taxi fare Portugal is surprisingly cheap, especially in Lisbon. So you won't burn a hole in your pocket by hiring a Portugal taxi for a late night return to your hotel or Airbnb Portugal.
Packing list Portugal #7
Sunscreen for your skin
Sunscreen here costs a little bit more than other countries. So carry your own on your trip to Portugal. When buying things on the go, you don't always get the product of your ch
oice. Yes, you'll get SPF 30 and SPF 50 sunscreens. But you might not get your favorite one. So stock up on it and carry it with you. Since we travel with a baby, my favorites are this family sized sunscreen that's also available in a spray on version.
Packing list Portugal #8
A visa to enter the country
You're wondering 'Do I need a visa to travel to Portugal?' It depends on your current citizenship. It's easy to do a Google search 'Do I need a visa to visit Portugal?' and you'll find the answer for your country. Or just go to the site of the Portuguese Embassy or Consulate in your country for that information.
Portugal packing list #9
A light coat or jumper for the evenings
Although the sun shines bright in the day time, the evenings dip down to a cooler temperature. So when deciding what to pack for Portugal, don't forget a light jacket or a jumper for the evenings.
If you're going to Portugal during winter, you'll need to carry something much more warmer. Add a warm coat to your Portugal packing list!
Packing list Portugal #10
Evening wear to enjoy the night life
There is no required Portugal dress code. So wear whatever you like. During the day, you'll likely wear a light sundress or shorts and t-shirts. But if you ask what to wear in Lisbon or any other city, the answer is that for the evenings you might want to switch over to a slightly fancier dress to enjoy the night life. There are many well-known bars and restaurants in Portugal to visit. So throw in a fancy scarf and some easy evening shoes, and you could wear the same dress to different places and look like you're wearing a whole new outfit.
While were' talking about restaurants, here's a tip about restaurants.
Should you tip in Portugal?
Yes.
In restaurants : 5% to 10%
In cafes : It's not compulsory, but you can leave the change
In hotels : A few Euros to the porters or maids
Portugal packing list #11
Pack an extra swimsuit
Mishaps happen. Straps tear. I've had swimsuit disasters a few times. It's sometimes difficult to find the right replacement while on a budget travel Portugal trip. It's good to add that extra swimsuit to your packing list Portugal. And don't forget your sarong either!
Packing list Portugal #12
Travel insurance to keep worries away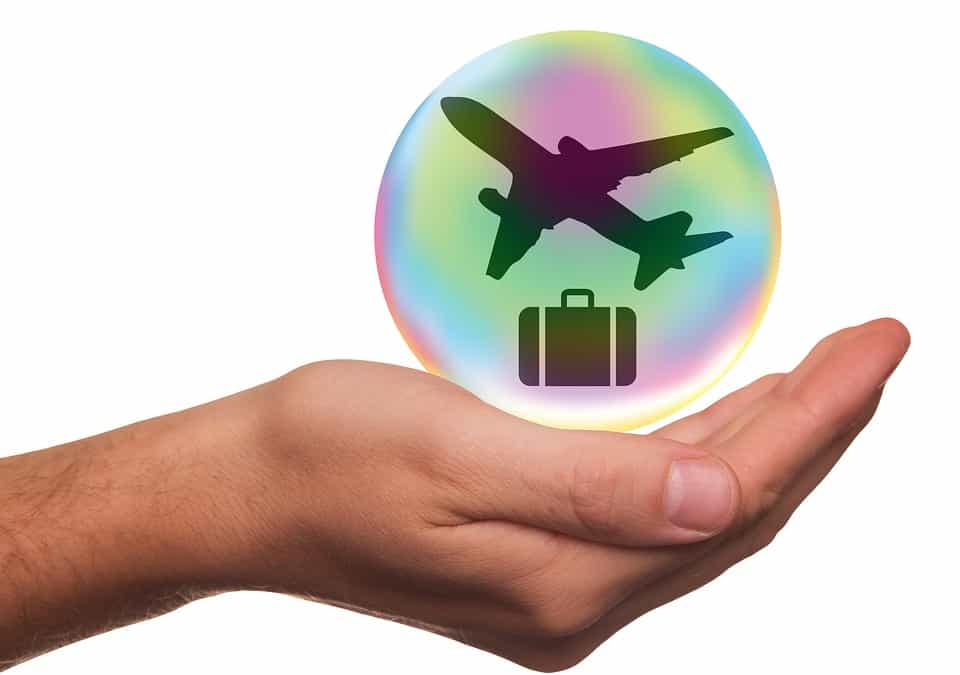 Question: Do I need travel insurance for Portugal?
Answer: If you're from a country that requires a Schengen Visa, yes you need travel insurance.
But even if you're from any other country, it's best to add travel insurance to your Portugal packing list. You may be planning budget travel to Portugal, but buying travel insurance will not set you back by too much. It will give you peace of mind throughout your travels though. Definitely worth it!
Here are a few more tips for when you're packing for Portugal.
• Camera. You must have a camera. Or a really good smartphone with plenty of storage space.
• Socks! Always carry extra socks!
• Extra underwear.
• A good book to read while you're enjoying the sunny beaches.
• Swimming shoes if you plan on wading in rivers.
• Don't forget your passport! That's the main item on your packing list Portugal. You'd think that's a weird travel tips for Portugal. But people have actually on occasion forgotten theirs. Don't forget yours!
• A day bag for everything you need.
• Bank cards and a bit of cash.
• Ear plugs for when you're sleeping near crowded streets.
• A Portuguese phrase book will prove handy too.
So that's it for our packing list Portugal! If you still haven't booked your tickets to this country, don't worry. You can search for the latest deals by Air Egypt that often has the cheapest fares for the flights to Portugal.
Comment and let us know what else is on your packing list. We hope our travel tips for Portugal help you to have an amazing trip.