Being born and raised in Poland, I had a really hard time writing this post. There are so many interesting Poland facts that I am not sure where to start. Maybe by saying that Poles and Russian consume the most vodka per capita in the world? Or that the biggest mammals in Europe live there? Or that Poles have weird celebrations and eating habits?
This post is not short but it's definitely FUN to read. I've put together the best fun facts about Poland that you probably haven't heard of!
I hope you like my list and that it might inspire you to visit Poland, or at least have an interesting conversation with your Polish friends.
Poles Celebrate Name Day
This is one of the most interesting facts about Poland. When you turn 18 years old, you become an adult and traditionally, you should now celebrate your name day, not birthday.
How does it look in practice? You will get gifts, wishes, and organize a party on your name day. Your birthday will probably be forgotten (at least that's how it worked in the pre-Facebook times).
It may sound odd but it's quite practical. The dates of each name days are printed out in every calendar in Poland, so you don't need to remember the dates. You just check it out in the morning and you know immediately who should you send wishes to.
For example, Maria celebrates name days on 15th August, Jolanta on 15th June, Wojciech on 23rd April, Krzysztof on 25th July, Anna on 26th July, etc. This is one of the most useful Poland facts to remember if you have any friends from there.
Polish Language Is One Of The Most Difficult In The World
If you are a foreigner living in Poland you will have a really hard time learning how to speak. Polish is considered as one of the world's most difficult languages. Just to give you an idea on the basis of Polish language:
there are many "weird" letters in Polish, like "ą", "ę", "ś", "ż", "ź", "ó"
1 word in English can usually be translated into 5+ different words in Polish, all of them have slightly different meanings for example:

"two" can be translated into 17 different words in Polish (dwa, dwie, dwoje, dwóch, dwoma, dwaj, dwojga, dwiema, dwojgu, dwojgiem, dwójka, dwójki, dwójką, dwójkę, dwójko, dwójce, dwu)

spelling is totally different than writing, construction of some words don't have any logical sense, you just need to learn them by heart
some Polish last names are different for men and women; if the word ends up with "ski", then it would end up with "ska" for woman, for example:

Mr. Kowalski and Mrs. Kowalska
Mr. Kownacki and Mrs. Kownacka
People Get Married Young In Poland
Did you know that Poland is a country with the lowest marital age in the European Union? Average Pole gets married at 27,9 years old.
It made me realize we understate the average – I was 23 and Patryk was 24 when we got married!
You Get Awarded For Being Married 50 Years In Poland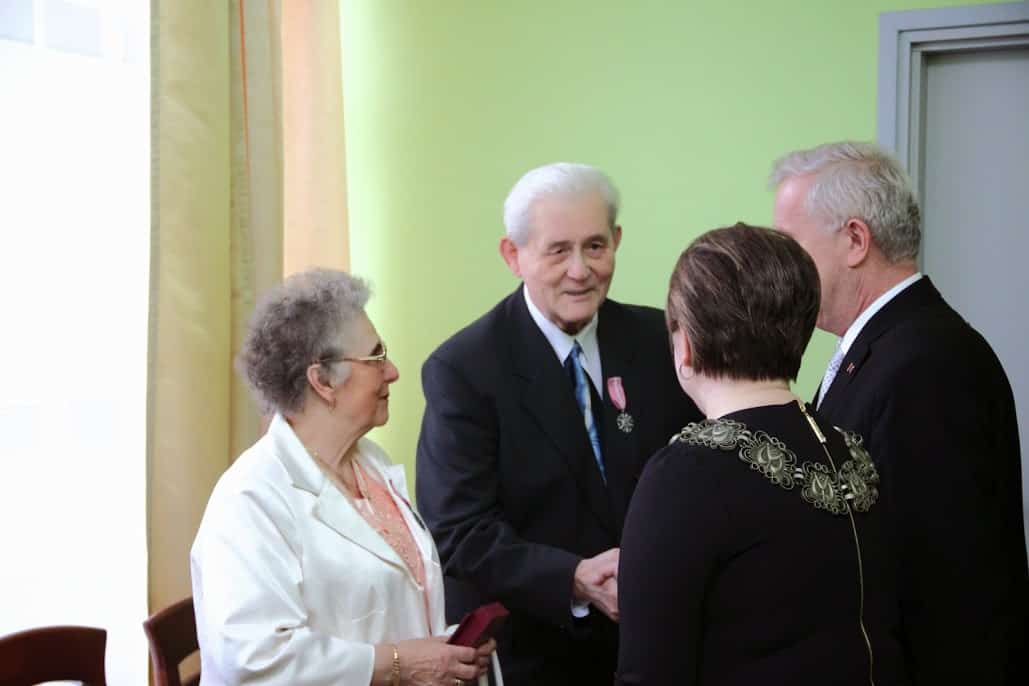 Couples that are married for 50 years get a reward from the government. There is a special ceremony where they receive medals and congratulations from the city clerks.
We've been attending the ceremony like this a few years ago when my grandparents celebrated their 50th wedding anniversary. It's like they were getting married again. I loved it! We were all crying.
There Are Many Brilliant Inventions We Owe To Poles
Poles inventions not only makes life easier but also safer, and happier. Here are some of the genius discoveries from Polish inventors:
Poles Speak English Well
One of the interesting facts about Poland is that the country ranked 11th in the EF English Proficiency Index. It includes all the developed countries in the world, which means Poles speaks English better than citizens of Switzerland, Belgium, or Japan.
Even though the level of English proficiency is so high, most Poles are afraid to speak foreign languages.
It may be because they have low self-esteem and they are sometimes scared of making a mistake. I think the main reason is the Polish educational system that focuses on writing rather than speaking.
Even our ex-Prime Minister Donald Tusk who was a president of the European Council is afraid to speak English. See this video for more.
Poles Love Vodka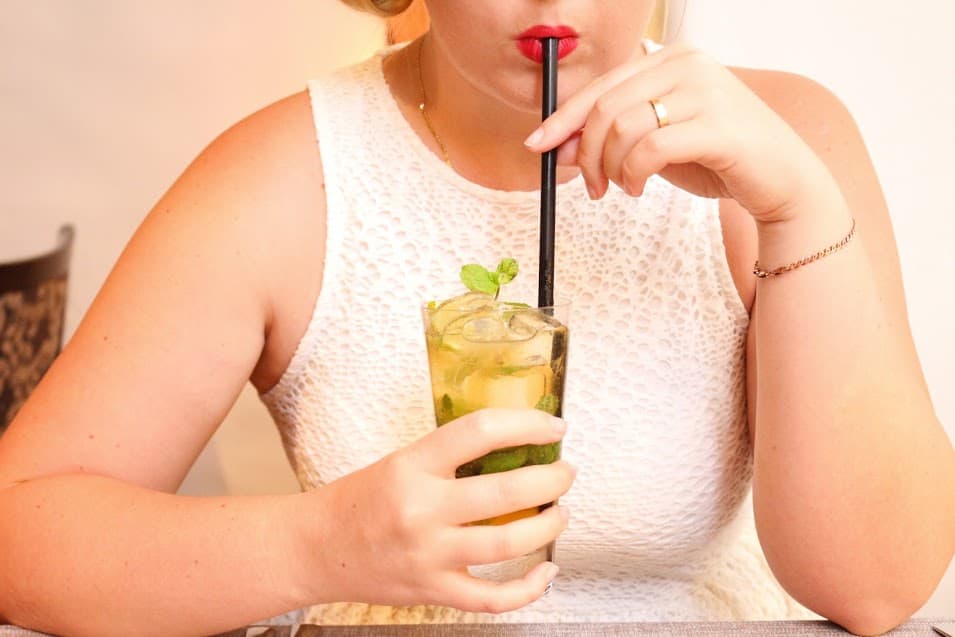 Another fun fact about Poland and one all tourists enjoy. Ask any Pole if they have a friend with whom he didn't get wasted. Their reply would probably be: 'no'!
If you want to have a good Polish friend, you need to party hard with this person at least once. Many Poles don't trust newly-met people until they get drunk together. It's worth knowing that Poles and Russian consume the most vodka per capita in the world.
When you sneeze you will hear Na zdrowie! which means bless you. What's interesting, Poles are saying exactly the same words before they are drinking alcohol. So bless you and cheers have the same meaning.
I guess Polish people will always find an excuse to get wasted. If you sneeze twice it means that you need to drink Polish vodka! Sneezing three times in a row means that you are going to have sex soon. Is it one of the most fun facts about Poland that you can read?
Poles Have Many Weird Drinking And Eating Habits
One of the weirdest Poland facts is that traditional Polish food is based on fermented veggies. It's mostly fermented cabbage (kapusta kiszona) and cucumbers (ogorek kiszony). Fermented milk (kefir) is a delicacy in Poland as well.
Even though it may sound disgusting, eating fermented food is very healthy. It doesn't end up the list of odd culinary habits that Poles have. Here are more of them:
In Poland, it's very popular to drink beer with syrup (usually raspberry or ginger syrups)
Poles are eating pizza with ketchup and/or garlic sauce
In the wintertime, Poles drink mulled beer or wine with spices such as cinnamon, cloves, or anise
Poles eat lots of mushrooms; in fact, mushroom hunting is a popular summer activity in Poland
Polish donuts are not round
They are like a ball with frosting on the top, and marmalade, rose jam, or other confiture inside. You must try one when you are visiting the country. They are totally different from those in the United States.
Every year, on Thursday before Ash Wednesday, Poles celebrate Tłusty Czwartek (Fat Thursday). On this day you can eat as many donuts as you want.
Most Poles Dry Their Clothes In An Old-Fashioned Way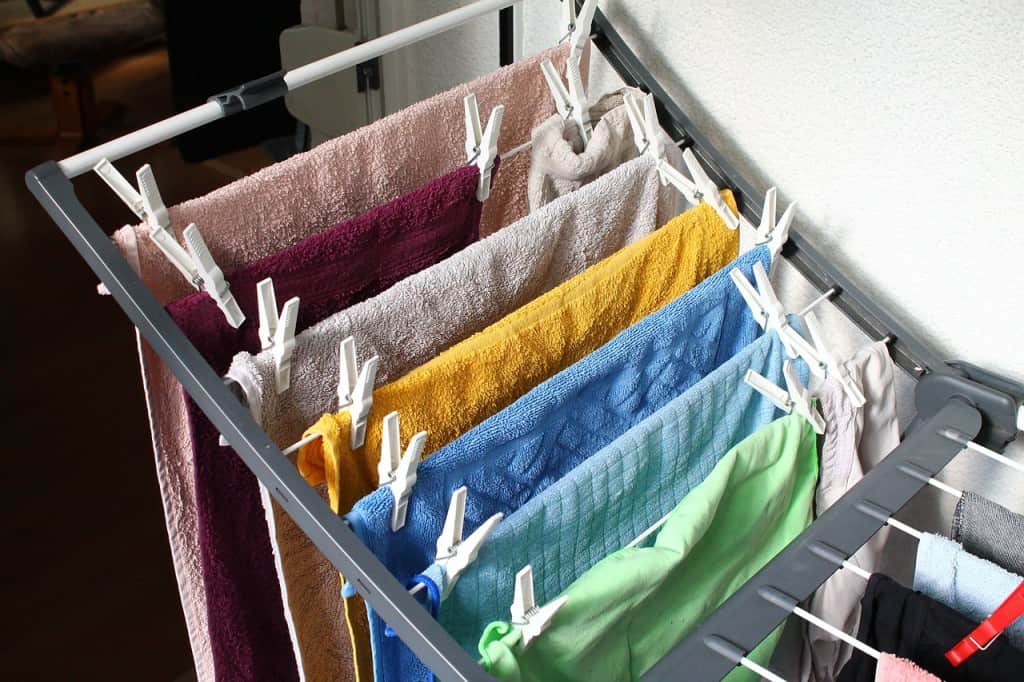 You don't find dryer in the average Polish home. Instead, Poles use clothes airer. They wait for a day or two until their clothes are completely dry.
It's very time-consuming compared to the American way of taking care of clothes.
All The TV Programs In Poland Are Dubbed By One Male Voice
To be honest, it's one of the most annoying Poland facts. It's very rare to see the subtitles in Polish TV. Everything is dubbed.
There would be nothing wrong with that if the voices would match the actors. In Poland, they don't. No matter if it's woman, man, or kid speaking, everything is read by the same, male voice.
It's very strange to listen to the cute girl speaking low, thick voice!
Poland Is One Of The Most Religious Country In Europe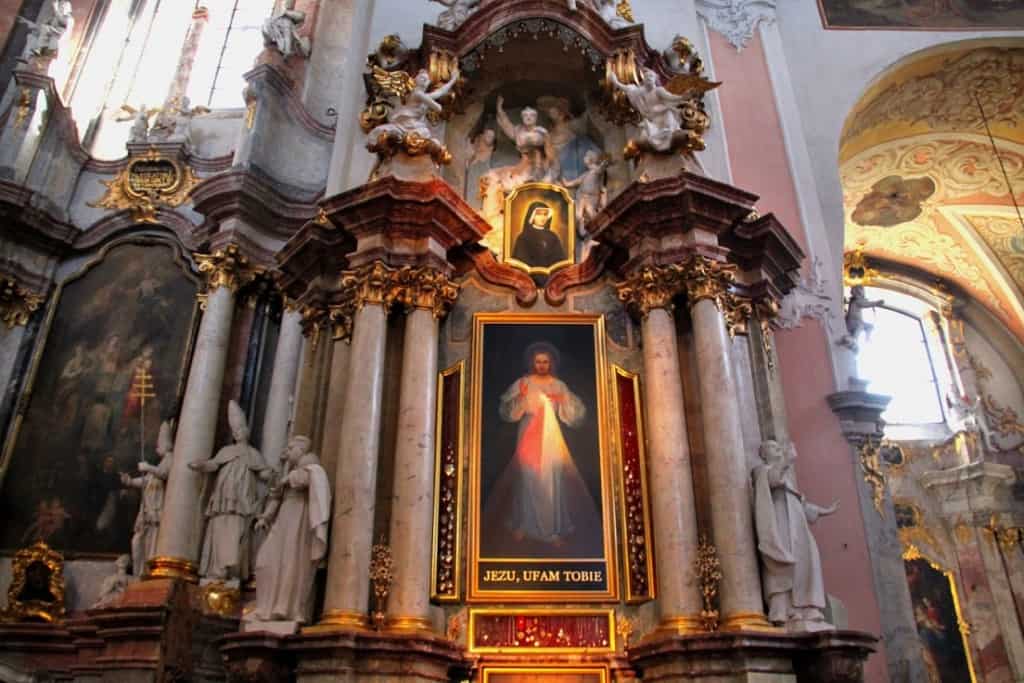 Over 90% of Poles claim to be believers which makes Poland one of the most religious countries in Europe.
There are many controversies over the church in Poland that includes the recent pedophilia scandal. People don't really like the omnipresent power of priests and that they are not obligated to pay taxes.
It doesn't change the fact that most Poles identify themselves Christians.
Poles Kill Dolls Every Spring
It's a Polish tradition to make human-sized dolls at the end of winter (called Marzanna) and drown it when the spring begins. This is how they say goodbye to the winter and, by accident, make of Poland a funny and really interesting country.
Of all the fun facts about Poland, I think this is one of the most unusual.
If you want to discover more holidays and celebrations in Poland that include the Polish version of Thai Songkran, check out this post.
Poles Are Very Superstitious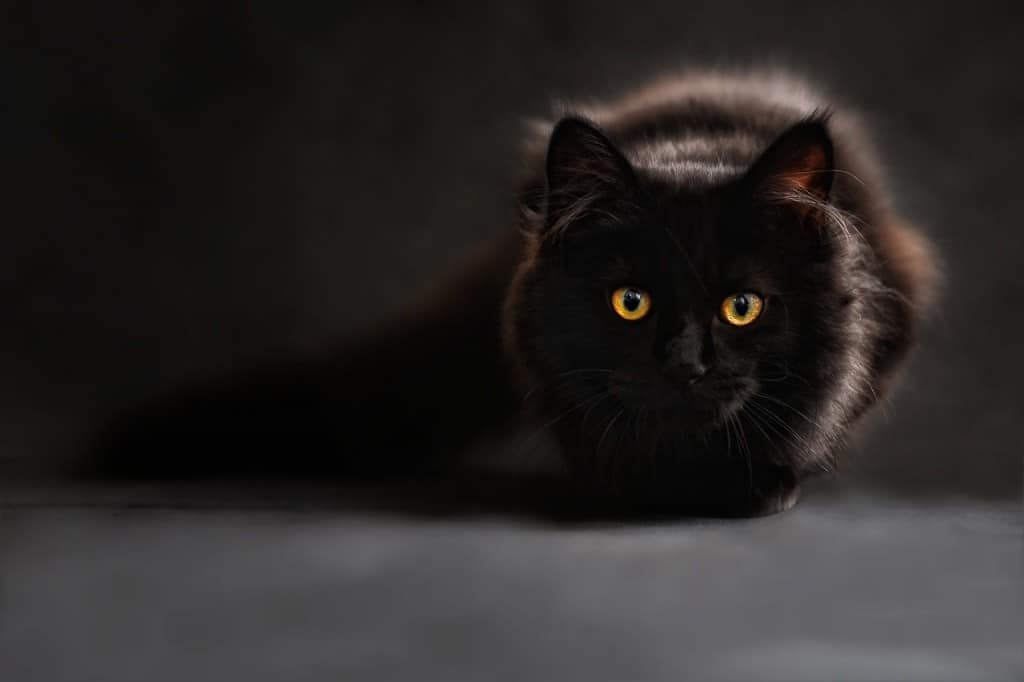 Many people in Poland believe in the bad luck of number 13. They are worried when the black cat crosses their road.
When Poles see a magpie bird, they believe someone will come to visit them.
And stork in the garden means a woman in a family will get pregnant.
Polish Men Still Kiss Women's Hands
I love this tradition! Polish men always kiss woman's hands when the occasion is solemn (e.g. first meeting, name day, etc.). This is definitely one of the best Poland facts, isn't it romantic?
You Can't Name Your Child However You Like In Poland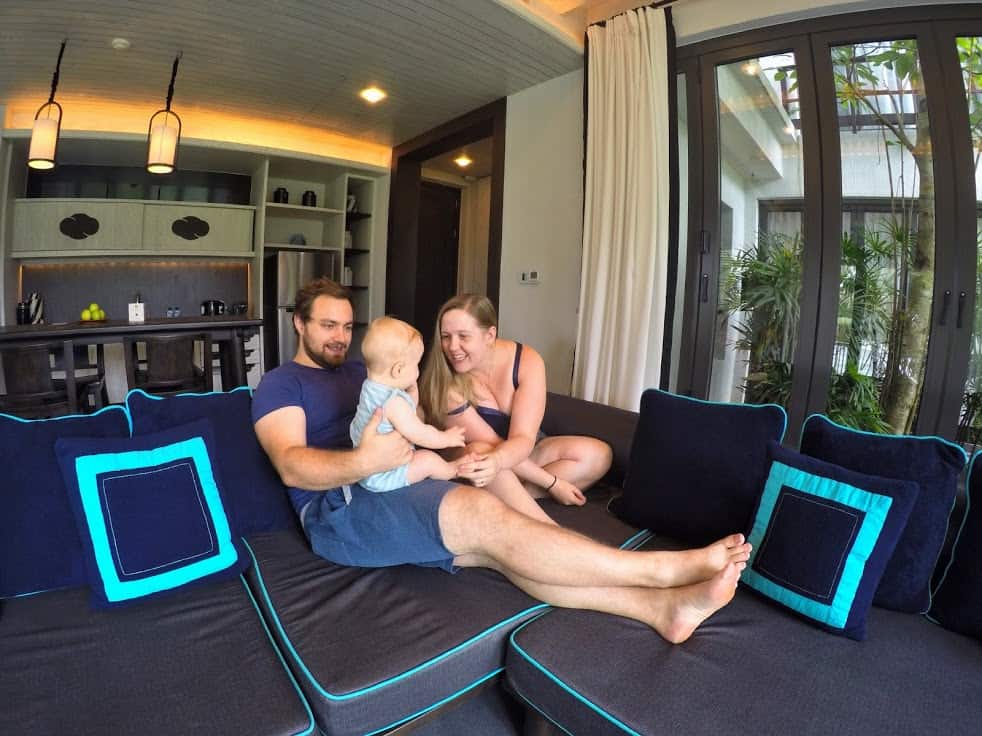 The final decision is always up to a Head of the Civil Registry Office. If he or she doesn't think the specific name is appropriate, he/she may refuse to register your child. You need to go to court that will judge who is right. Check the list below to see if your name is acceptable. This is one of the more interesting facts about Poland. We think its a very strange law.
There is no list of the forbidden names in Poland, however, there are some names that are 'not recommended'. Here it is:
Abbadon, Akain, Alexander, Alma, Andrzelika, Arden, Arkhan, Bastian, Benjamin, Bhakti, Boromir, Brian, Carmen and Carmen, Chiara, Clea, Cynthia, Dayan, Emmaus, Ewan, Herrad, Jail, Joshua, Julek, Karl, Klea, Krystina, Kuba (as a female name), Lester, Lilith, Lorina, Majka, Malta, Martin, Martyn, Maximilian, Maya, Merlin, Montezuma, Morena, Natasha, Nicol (female), Nicole (female), Nika, Nikol (male and female), Nikola (male), Ole, Opieniek, Pacific, Pakita, Strawberry, Radek, Rener, Ricardo, Sofia, Tea, Teonika, Tonia, Tupak, Una, Unka, Victoria, Violeta and Violetta, Wilga, Wolf, William, Xymena.
In Poland, Refusing Is Considered Polite
When your Polish friends are visiting you, you may be surprised that they refuse to drink or eat at your home. Well, in fact, they may be starving or hungry, but in Poland, it's rude to agree on getting meal or beverage for the first time someone asks.
You need to ask the second, or third time to make sure they really don't want anything, or they were just too polite to agree.
It's one of Poland facts I discovered in high school when I was on students' exchange in Germany. I was starving after a long journey. My host asked me whether I want to eat something. Obviously, I said, "no, thanks". To my surprise, Thomas didn't offer me anything again but started to eat by himself.
I went to bed hungry but rich with new knowledge that local customs may be different all over the world.
Poland Tops'
The Longest Pier In Europe Is Located In Poland
Poland has direct access to the Baltic Sea. Sopot (that is part of Tricity along with Gdynia and Gdansk) is one of the most popular beach destinations.
It has the longest wooden pier in all of Europe!
World's Largest Castle Is Located In Europe
Malbork Castle, situated in Northern Poland is the biggest in the world if you measure by land area.
The Biggest Open-Air Music Festival Is Hosted In Europe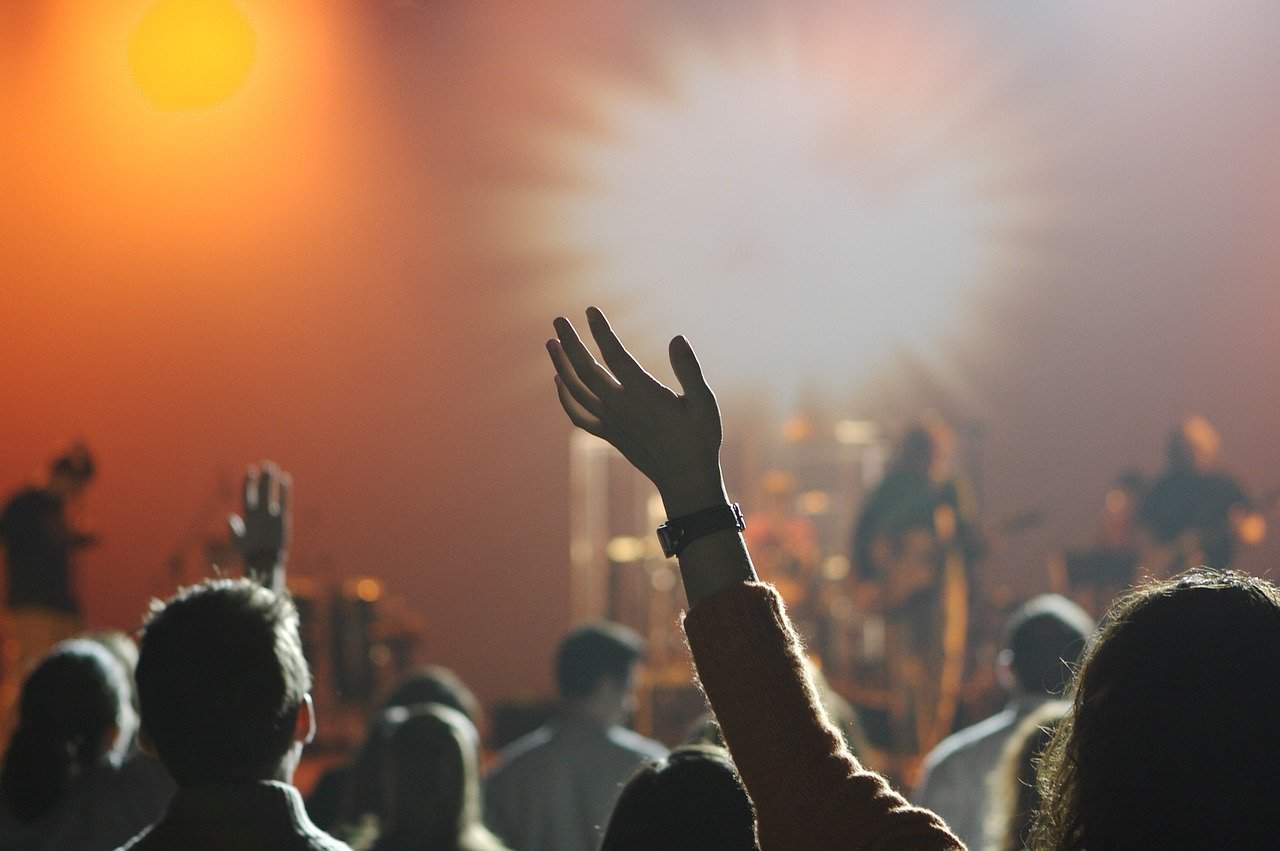 It's called Pol'And'Rock Festival or Woodstock.
Poland Is The Largest Amber Exporter In The World
It is estimated that 70% of ambers that you can purchase in the world originated from Poland.
Poland Is The Largest Exporter Of Salmon In The World
If you thought that Norway was number 1, you were wrong! Poland exports the most salmon in the world.
Polish Men Are The Strongest In The World
The world's strongest men, Mariusz Pudzianowski, is Polish. He won the WSM competition 5 times, more than any other athlete.
Europe's Oldest Forest Is Located In Poland
To be more specific, on the border between Poland and Belarus. Bialowieza Forest is one of the most beautiful places in Poland.
It's also home to the biggest mammal in Europe- European bison.
There Are 16 World Heritage Sites In Poland
What's interesting, 6 of them are located in Krakow or less than 2-hour drive from this city:
Auschwitz Concentration Camp,
Wieliczka and Bochnia Salt Mines,
Kalwaria Zebrzydowska,
the historic center of Krakow,
Tarnowskie Gory,
wooden churches of Southern Malopolska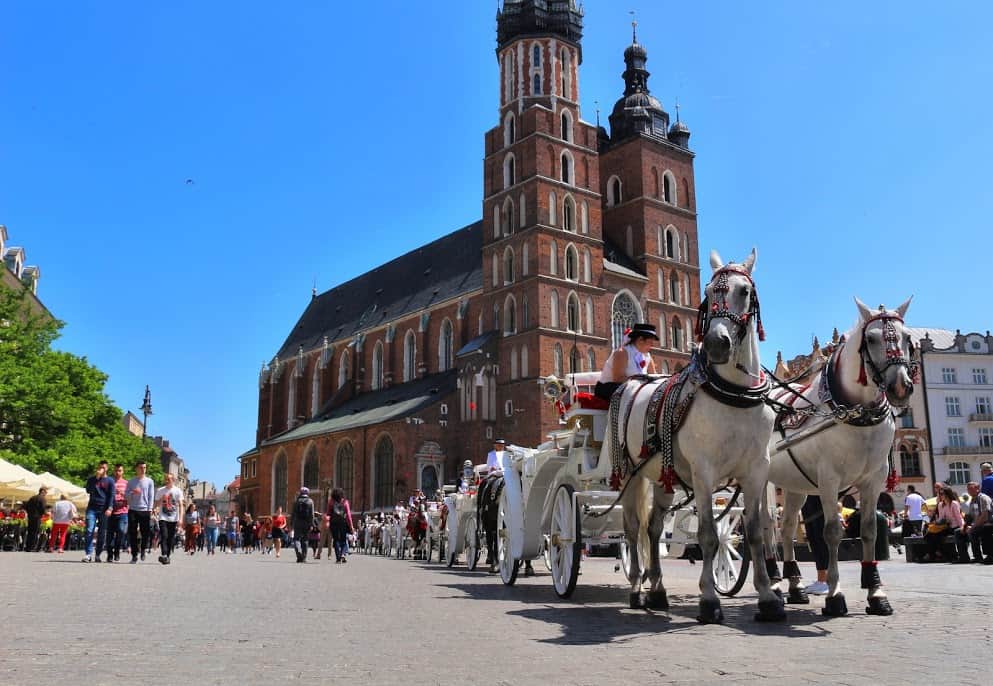 3 of them are located less than 3-hour drive from Krakow:
Wroclaw old town
Krzemionki
wooden churches of Carpathian region
3 of them are located less than 4-hour drive from Krakow:
Zamosc old town
churches of peace in Swidnica and Jawor
the historic center of Warsaw
Only 4 of them are located further from Krakow:
Torun
Malbork
Park Muzakowski
Puszcza Bialowieska
It's one of the Poland facts that will help you understand why Krakow is the most popular place to visit for tourists. It's just it has the highest density of interesting places to visit in the entire country.
Just to give you an idea of how big Poland is: it takes about 12hours to drive from the south to the east of the country.
Extra Poland Facts You Should Know
We have tried to show you some of the fun facts about Poland, looking at the culture and society but here are some extras that might also help you on your trip:
Quick Poland Facts and Numbers:
The population of Poland is just about 40 million, that's a lot of drying clothes.
Poland is the 9th largest country in Europe (which makes it bigger than Italy, Greece, or the UK)
The name "Poland" originates from "Polanie" which means " those who are living in open fields"/
The Capital of Poland is Warsaw. This city has undergone many changes over the years and you can see this through the wide variety of architecture that can be found in the city.
The geometrical center of Europe is located in Poland, in the village called Piątek (Friday)
35% of the Polish population live abroad (mostly in the US, UK, and Germany)
Bledow Desert is one of the few natural deserts in Europe
The largest statue of Jesus is located in Swiebodzin. It's one of the most popular Poland pilgrimage sites.
There is a Wild Pigs Beach in Poland. You can literally feed the boars there.
Bonus Poland Facts:
It's rude for men to wear hats indoor; the rule applies specifically to eating and staying in public places like the church.
Have a question? Join our Poland Travel Support Facebook group, we will be happy to help you!
Pin For Later:
Do you know any other Poland Facts that you would add to this list? Share your thoughts in comments!