The land of love and light, the land of wine and cheese, the land that trumps all other lands as a tourist holiday destination. That's France! You can spend your entire life exploring this beautiful land of culture and champagne. It's never disappointing! You will keep discovering fun France facts on your way.
These facts about France range from the obvious to the fascinating. So if you're thinking of visiting France, here are some fun France facts for you to enjoy. Allez la France!
If you don't have time for reading, watch the video below:
Current time in France:
Fun France Facts #1
France Has Over 400 Different Varieties Of Cheese
General de Gaulle, the famous statesman once said:
How can you govern a country which has 246 varieties of cheese?
It might be one of the most obvious interesting France facts that the country is the leader of the wine world. But did you know how many varieties of cheese they make? Over 400!
And if that's not enough, when you delve into sub-varieties it's actually closer to a thousand! That's probably why there are as many cheese maps of France as there are wine maps. Just Google 'cheese maps of France' and give it a try.
France Fun Facts #2
France Still Has 13 Overseas Territories
Even though the colonial times are long over, France still has 13 overseas territories, each of them with different levels of autonomy. The most touristy are:
Martinique
French Guiana
French Polynesia (with Bora Bora)
Saint Martin
Guadeloupe
Reunion
Fun France Facts #3
The Woman Who Lived The Longest Was French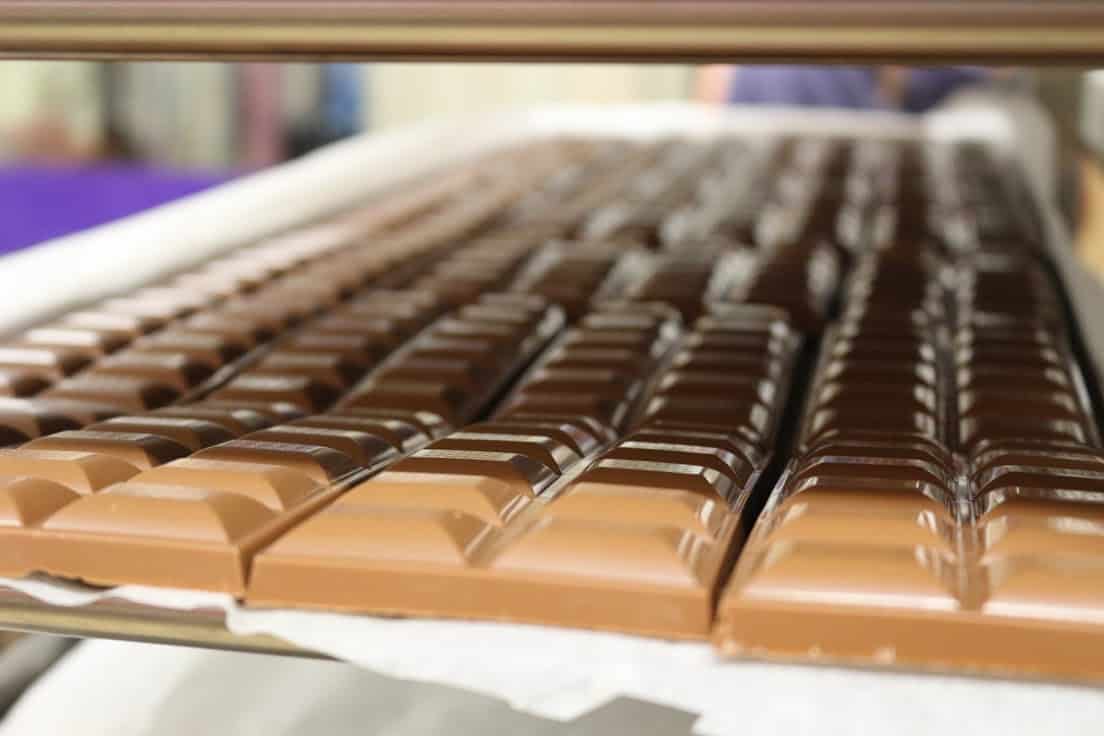 Jeanne Calment, born on 21st February 1875, lived for 122 years and 164 days. This supercentenarian from Arles, France outlasted her daughter and grandson by a few decades and died on 4th August 1997. No one in recorded history has had a longer lifespan yet. Vive la France! Vive les Française! The only other person who almost caught up with Jeanne was Sarah Knauss from the US who lived to 119 years and 97 days.
A study examined Jeanne's life at age 114. This should go on the list of the French fun facts. At age 114, Jeanne walked without a stick, exercised daily, smoked a cigar, ate chocolate every day and drank a glass of port wine daily. Definitely facts about France and French longevity to remember!
Fun France Facts #4
There Are Over 500 Islands In France
Mainland France is just a part of the entire French territory. Located all over the world, the country has over 500 islands, with Corsica being the biggest one.
Fun facts France #5
French People Are Considered As Sexually Liberated
Ever wondered why the deep kiss is called a "French kiss"? It's all because the people all this country has been considered as sexually liberated.
France is a pretty tolerant country, it was one of the first that recognized same-sex marriages.
Fun France facts #6
There As An Association Of The Most Beautiful Villages In France
With over beautiful 32,000 villages, it is difficult to choose which to visit without knowing some facts about France.
So here's an interesting facts of France; Plus Beaux Villages de France is an Association that lists 157 of the most beautiful villages, from La Romieu to Charroux. That takes a load off – knowing which of the 32,000 villages to visit. Now if only we had time to visit all 157. Ah well!
Fun France facts #7
You Can Marry A Dead Person In France
Maybe this sounds more like a morbid fact rather than an interesting fact about France, but you can marry a dead person in France. Yes, one of the France facts is that under French law, you can marry your partner after they are dead if you can prove that you intended to marry while they were alive. Of course, you need permission from the French president for this.
One of the posthumous marriages was that of Xavier Jugelé and his gay partner Etienne Cardiles in Paris. Xavier was killed during the attack at Champs-Elysees in April 2017, and President Francois Hollande granted them permission to marry.
Fun France Facts #8
France Is The Most Touristy Country In The World
There are 195 countries in the world. When it comes to tourism, France is number one.
On average, 82 million tourists visit France every year.
Facts About France #9
France Was The 1st Country to Ban Throwing Away Of Excess Food
One of the awesome France facts is that in 2016, the country banned its food stores, grocery stores, and supermarkets from throwing away excess food.
This only made us love the French more. Food cannot be wasted! Any excess food cannot be burned or thrown away. It must be donated. This leads the way in tackling a bit of the world's starvation problems. A few other countries have followed suit. More should!
Fun facts France #10
The Highest Mountain In Europe Is Located In France
Mont Blanc rises 4,808 m (15,774 ft) above the sea level and it's located in the French Alps, close to the border with Italy and Switzerland.
Facts About France #11
The French Love Their Food
Right now you're saying, duh? Doesn't everybody? Yes, but one of the important facts about France is that in this country eating is an art. From the aperitif to the dessert, every dish is made with passion. There are quite a few lists of the top ten French foods out there.
But did you know that horsemeat, frogs' legs, and snails are also quite common to eat? We've even seen some zebra meat in stores.
And macarons, how can we forget macarons aka macaroons. It's a known fun fact on France, that they love macarons and madeleines!
Fun France Facts #12
There Are 44 UNESCO Heritage Sites In France
One of the interesting facts in France is the high number of UNESCO heritage sites. Italy stands at 54, China 5 and Spain 47; while France and Germany are tied at 44 each.
Some of the sites in France include the Roman ruins in Arles, the Cistercian Abbey of Fontenay, the 13th-century cathedrals (Chartres, Amiens, and Bourges), the Papal Palace at Avignon, the Pont du Gard which is a Roman aqueduct from the 1st century and so many more.
interesting facts about France #13
French People Refer To France As L'Hexagon
Now let's jump to the geography France facts.
Because of its hexagonal shape, French locals refer to France as L'Hexagon. Just look at the map of France and your eyes will be opened to the hexagon that is France.
Fun France facts #14
The Country's Famous Landmark Has Been Destroyed Recently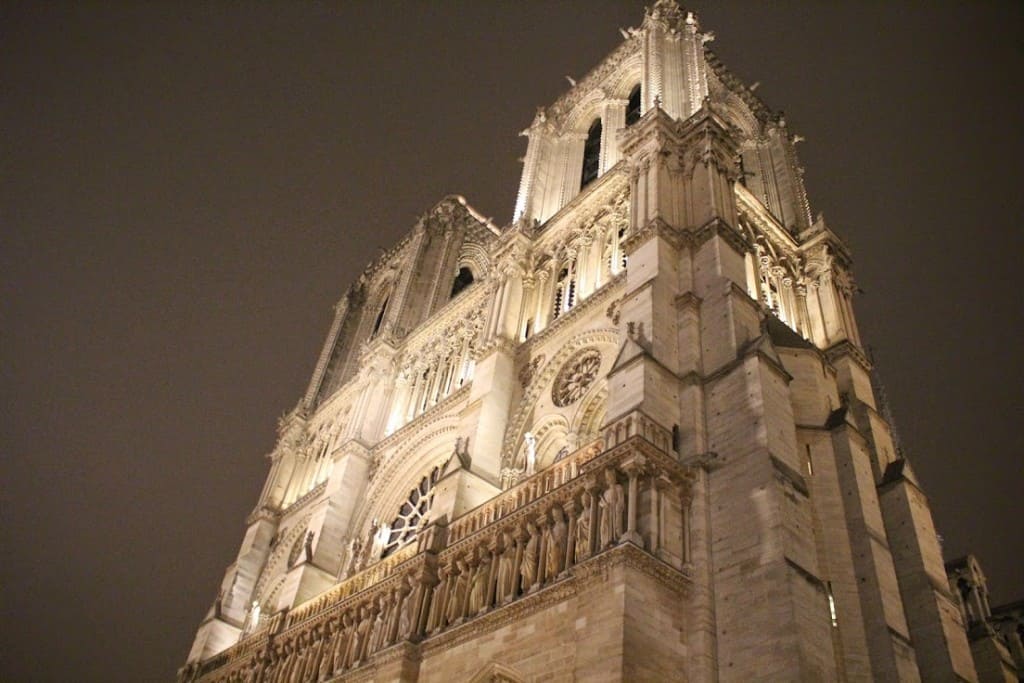 One of the saddest France facts is that the country's landmark, home of the famous hunchback, the Notre Dame cathedral has been damaged.
In April 2019, a fire broke out. The cathedral in Paris has been on fire for 15 hours. It's now badly damaged. The reconstruction will take up to 5 years, so it should be available for sightseeing again in 2024.
Fun France facts #15
The Shortest Reign Was King's Louis XIX, Lasting A Whole 20 Minutes
Want some more interesting France facts? Here's another one: during the revolution in July 1830, Louis' father King Charles X and his descendants were forced to abdicate.
So once King Charles X signed the abdication document on 2nd August 1830, Louis became king. But Louis too had to sign, and 20 minutes later was no longer king. The shortest reign as a king of France!
Fun France Facts #16
Kissing On Platforms Is Forbidden
A law passed in 1910 prohibits kissing on platforms. This law was put in place to prevent delayed train departures. Maybe because trains in the earlier days waited for everyone to get on board. Nowadays, if you miss a train, you miss a train. But back to the law – it's still in force, but not followed. Add that to your France facts interesting list!
You can see people kissing at train stations all over Paris. You can probably see people kissing all over France. It's the land of romance after all. But isn't it strange, some couples you see kissing, you think, 'How sweet!', while some other couples you see kissing and you think, 'Get a room!' Did anyone else notice that?
Fun France Facts #17
World's Famous Landmarks Are Created By French
One of the most awesome and surprising France facts is that some famous landmarks of the world are actually created by French! The list includes:
Fun France Facts #18
You Can Feel Like A King By Laying Your Head In A Chateau For The Night
No, you can't be a real king like Louis XIV; but in keeping with its culture of romance and love, France doesn't just offer you rooms, hotels, and apartments to stay in. A Fun fact about France is that many of the erstwhile chateaus in the Loire Valley, now serve as rentals, giving you the chance to sleep like a prince. Check them out by clicking here.
Chateau de Breuil in Cheverny is a charming 18th-century Chateau very close to Cheverny, Blois and Chambord castles. Check out the features here.-> Chateau de Breuil in Cheverny
Located in the heart of Cour-Cheverny, halfway between Blois and Chambord, the Relais des Trois Chateaux was founded in 1850. Fun facts of France is that it's still inhabited by the Marquis and his family. Find out more about the this lovely Chateau here -> Relais des Trois Chateaux
If you're looking for a mix of modern amenities and old-world charm, in the heart of Paris, Saint James Paris is a perfect choice. It's at the doorstep of Avenue Victor Hugo and within walking distance of many attractions. Look at the exceptional ratings this chateau has here. -> Saint James Paris
Of course, if you're just looking for a laidback bed and breakfast with free WiFi that's popular with couples, our choice is Villa Paris. Simple, homely and away from the hustle and bustle, but with easy access to Paris. Check it out here. -> La Villa Paris
Fun Facts About France #19
French Eat Snails and Frogs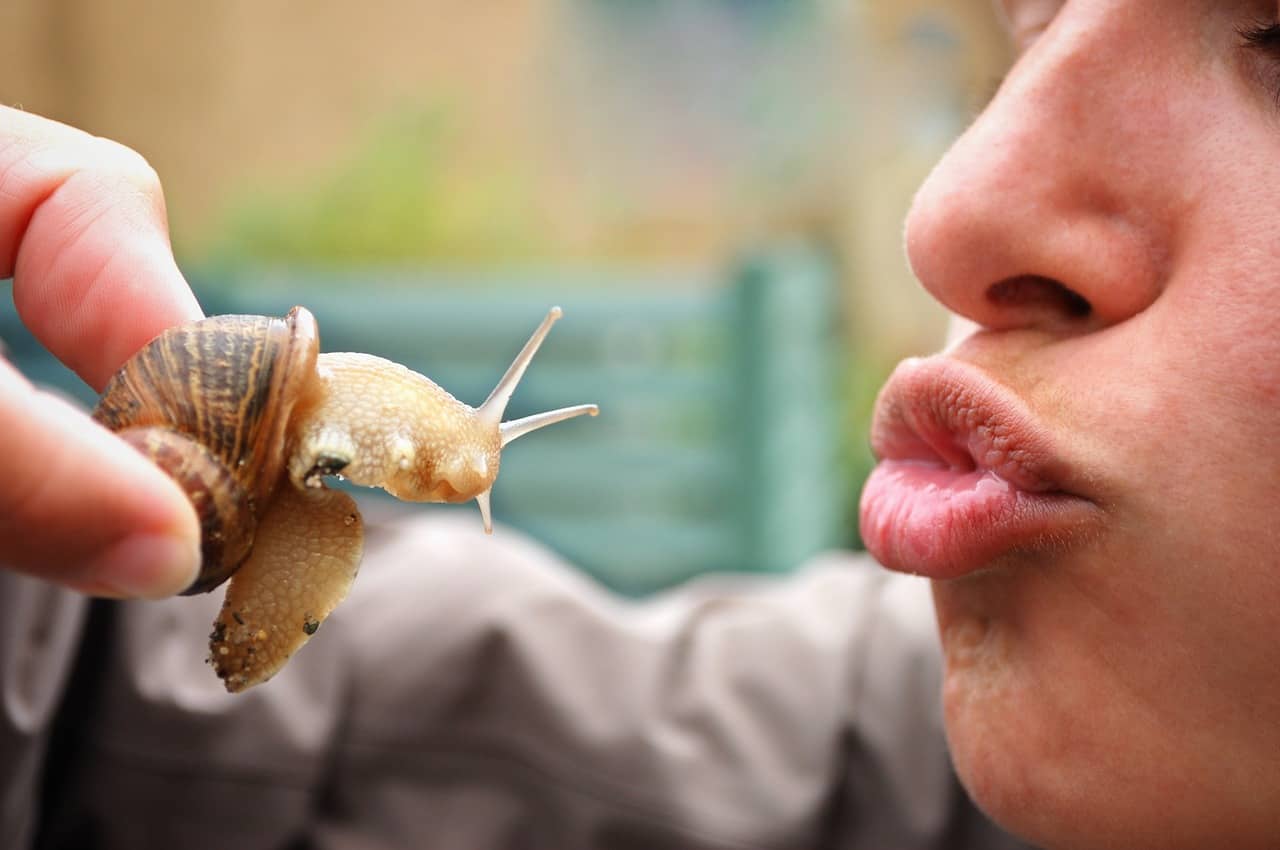 They are actually considered as delicacies in France. Want to know the numbers? They may surprise you.
Over 700 million snails and 80 million frogs are consumed in France annually!
Few More Interesting Facts About France!
Fun facts for France #20
Contrary to popular belief, kilts originated in France, not Scotland.
Fun facts for France #21
Another France interesting facts that you may have already known is that there are 17 regions in France for wine production.
France fun facts #22
Mayday! This distress code comes from the French word that means help me, M'Aide!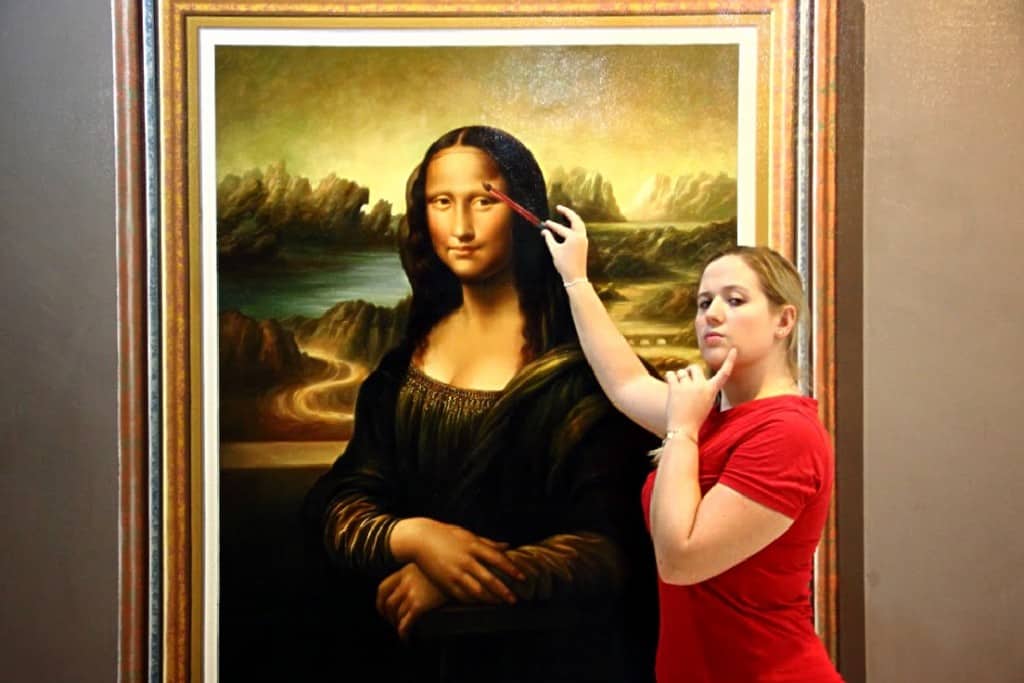 Fun facts for France #23
With an area covering 6,43,801 square kilometers, France is the largest country in the European Union.
Fun facts France #24
Jeans the tough clothing that we wear everywhere were first tailored in Nimes, France. Levi Strauss then copied the idea and started making durable clothes for Californian gold diggers in the United States in the 1800's.
Fun facts of France #25
More people speak French in Africa than in France!
Fun facts of France #26
The French Army still uses carrier pigeons and keep them at Mount Valerian.
Fun facts of France #27
Napolean is one of the most famous French ever. In contrary to what most people think, he wasn't short. He was of average height.
Fun facts of France #28
Some French towns and villages have really weird names! Anus, Breast, and Condom are only some of them (more here).
Fun facts of France #29
Child Beauty Pageants Are Illegal in France.
Fun facts of France #30
There is only one stop sign in France's capital city, Paris! For more Paris facts, follow the link.
Pin For Later:
Did you like this list of fun facts about France? What other interesting French facts should be on here? Comment and let us know!
[thrive_leads id='16373′]