How To Become A Digital Nomad?
Being a digital nomad is getting more and more popular. 7 years ago, when we started travelling around the world and make money online, we didn't even know who 'digital nomads' are. All we knew is that we want to be free and do whatever and whenever we want. Later, we found out that what we are doing is not so special. Many people in this world are living exactly like us.
In this post, I will share with you my insights on the digital nomad lifestyle. I will also give you the best tips on how to become digital nomad.
Who Is A Digital Nomad?
It is a person who works online and is completely independent of any place. He or she changes countries, cities and places of living very often. He/ she is completely free and all he/ she needs from life is fast WiFi to be able to work.
A typical place where you can find digital nomad is a cafe with comfortable seats, AC and fast WiFi. Most digital nomads decide by themselves how long are they going to work during a day. They are usually the masters of their time. Sometimes they work 20 hours a day and sometimes they just stay in bed or go sightseeing.
The idea is simple- living a free life wherever and however, you want.
Frequently Asked Questions About Digital Nomads
1. Is a life of digital nomads only for young and single people?
No! Anyone can be a digital nomad. It is a myth that you have to be unmarried and don't have children to start living a free life. We know many families that are travelling and making money on the way.
When parents are working online, children are playing, going to school, or nannies take care of them. Anyone can live a free life. Age, gender, family status are no limitations. The only limits you have are in your head. Every life can be re-organized. There are only a few people in this world who really CAN'T travel and we bet you are not one of them.
Of course, young and careless people can become digital nomads easier and faster. They don't need so much money, they usually don't have any debts to pay off, they don't need to live in comfort.
Older people with families need to put more effort to start living a free life but they still can do it. Everybody can.
2. Are there any bad sides to living a life like this?
YES. Living a nomad life is not all a bed of roses. You need a lot of self-discipline to work online. You won't have boss or manager who will push you to do your job. YOU will be responsible for every single second of your life. It is very easy to just waste your time and do nothing all day.
The other flaw of this 'perfect life' is that you probably won't have a solid source of income. Most digital nomads are entrepreneurs and freelancers. Their salaries depend on how many clients they would have each month.
Of course, there are some travellers who work remotely in one company. They are usually writers, computer scientists, programmers, graphic designers, social media experts and coaches. But most digital nomads we know have different incomes each month.
3. What do I need to become a digital nomad?
Just a will to become one, a lot of patience and a willingness to sacrifice your free time to work hard every day.
The beginning is the most difficult part of the whole process. You need to work hard for at least a month to build your portfolio/ develop the business/ find clients etc.
Of course, you will also need a computer and fast WiFi. That's it.
4. How much should I earn to start living a free life?
It all depends on WHERE you live and how much do you want to travel. The monthly cost of living in Thailand is $500-$1000. If you want to live in the UK, US, Australia or New Zealand you will need at least $2000.
Expenses are also very closely related to the frequency of travel. Hotels are always more expensive than long-term rentals. Plane, bus or train tickets are a big part of a monthly budget as well.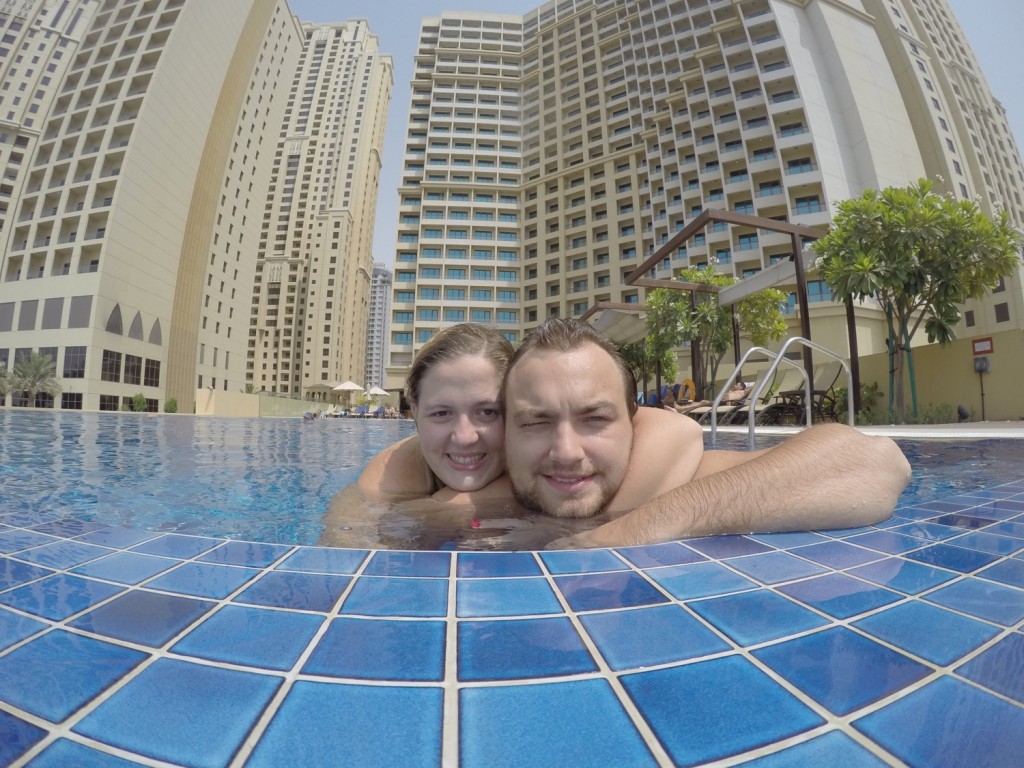 5. What skills do I need to become digital nomad?
The only skills you need at the beginning are self-discipline, willingness to work hard and learn new things.
Every digital nomad has a different job- some people need great writing skills, some need to know SEO or a programming language.
The only skill all digital nomads have in common is the ability to use a computer.
6. What are the most important things for digital nomads?
fast WiFi that will allow you to work everyday
frequent job offers
unlimited access to ATMs, 3G/ LTE/ 5G and all other inventions of the modern world
quiet and comfortable place to work
reliable app to connect with your clients, preferably GB Whatsapp
fast and good computer, preferably an ultrabook that is light, small and easy to travel with
7. Do I have to have my own company to work online?
NO. You can be employed in the company that will allow you to work online.
Not every digital nomad is a businessman. It is also a myth that you need to have a lot of money to travel the world. Most digital nomads earn average salaries but they spend their money on travels, not on building a house, buying a car etc.
Obviously, if you want to be a freelancer, you will need to pay taxes somewhere. You may need to start an LLC, s-corp, c-corp, or sole proprietorship.
8. How much time do I need to become full-time traveller who works online?
It depends how much time you are willing to spend on working at the beginning. Some people can start earning in the first month. And some needs a year to make working online their only source of income.
We managed to become digital nomads in 3 months. We knew nothing about making money online and we had to learn everything from the scratch.
Click here to read our full story.
Tips For Becoming A Digital Nomad
Find your strengths.
To find a perfect job for you, you will first need to get to know your strengths. Try to answer to these questions:
what do you like to do?
what are you good at?
and then:
how can you earn using your skills?
For example: if you are an awesome skateboarder, you can become a youtuber. Make a video of the tricks that you do or maybe set up a website or blog about skateboarding?
If you have writing, SEO or programming skills, you can start earning very fast on freelancer websites.
Try to think creatively on how you can earn money online using skills that you have. Nowadays almost everything can be done online- you can teach via Skype, send your work via email or even earn money on Facebook or other social media.
Choices are endless. All you need to do is find your strengths and follow them.
Learn all necessary skills.
Nobody is perfect. No matter if you know your strengths or not- you still have to learn a lot to become digital nomad.
As we mentioned before, every person that earns money online need to be very disciplined. Most jobs requires also at least basic SEO skills, knowledge of social media and CMS (Content Management Systems).
No matter what you are going to do, you need to remember to improve your skills everyday. Internet changes extremely fast. People that are experts today, may be dummies in few years.
Working online requires an ability and willingness to learn new things everyday. You need to evolve and follow the changing trends. It is the only way to live as a digital nomad.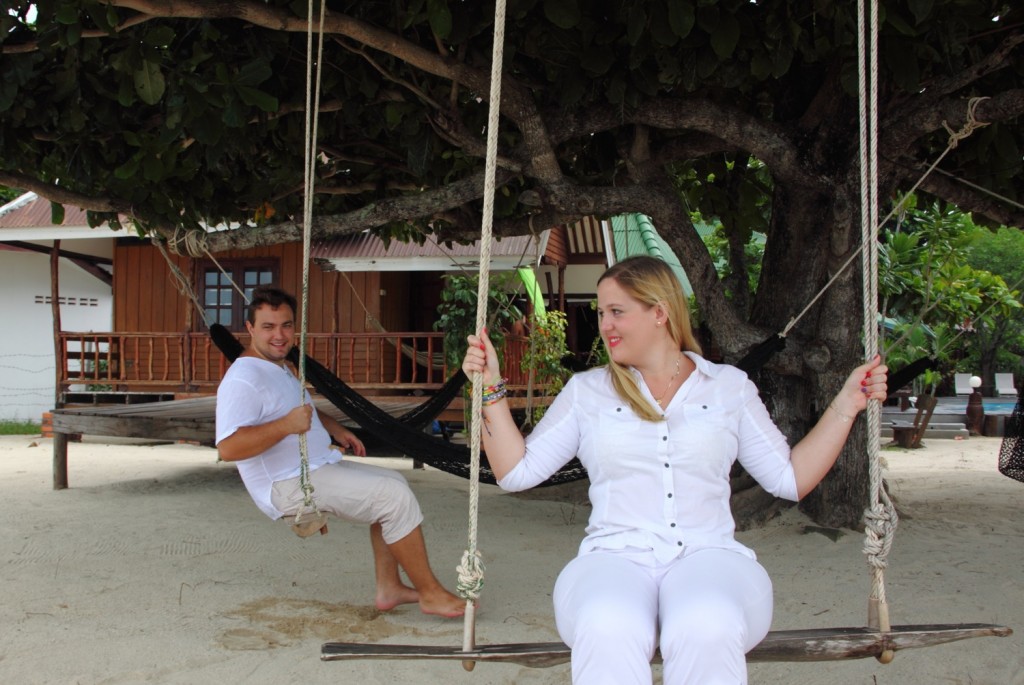 Don't be afraid to start.
It all may seem to be very difficult. There are so many things you need to do at the beginning! You also may be afraid that you may not succeed.
We have been there and we totally understand your fears. When we started living as digital nomads, we had NO money and NO skills. All we had was our DREAM. Dream to travel around the world, to make money online, to be completely free.
We succeed and we are sure you will succeed too. All you need to do is to START.
Remember that:
'a journey of a thousand miles begins with a single step'
Create a life plan.
The beginning is not the only important thing. You need to know what you will do after you succeed.
How long are you going to live as digital nomad? Is it only for few years (for example only when your children are young enough) or you want to make money online for your entire life?
What will happen to your relationship when you start to travel around the world? Does your partner want to become digital nomad as well?
These questions are extremely important, don't underestimate them. if you want to be happy, follow your heart and make your dreams come true, you need to know how your life should look like. In every detail.
Create a budget.
How much money will you need to live your dream life? What are your monthly expenses right now- will this amount be enough to cover all your expenses?
Setting your budget is very important. You need to know HOW MUCH you should earn to be completely free.
Remember that:
'If you don't know where you are going, you will end up someplace else'
Set your goals.
If you have already created your life plan and did your budget, it is time to set your goals.
When and what do you want to achieve? How fast would you like earn money? Remember that the best goals are the most detailed. They also should be realistic- planning to earn $10,000 tomorrow is silly and impossible.
Goals are very important if you want to succeed. They will help you measure the progress. The best are daily or weekly goals. Plan your job step by step. Decide what you will do each day. What steps you should take to live your dream life and become digital nomad?
Goals breakdown is very important. It is much easier to do a small task than think about the huge goal that may seem too big for you.
Pin For Later:
Did you enjoy reading this post? Do you have any questions or something to add? Share your thoughts in comments!