Fun Facts About Estonia You Probably Didn't Know About
One of the best things about taking a trip to foreign countries is learning about local culture and habits. Case in point – Estonia. Sandwiched between Russia, Finland, and Latvia, it can be all too easy for many people outside the region to overlook Estonia.
That's a shame, given the fact that Estonia is one of the great hidden gems of the Baltic States. Its capital city, Tallinn, is home to one of the best-preserved Medieval town centers in all of Europe, offering a rare glimpse back through time unlike anywhere else on the continent. Due to its status as a port city, Estonia itself is a hub for trade in the area, making it a natural point of cultural exchange.
Learn more about one of Eastern Europe's best-kept secrets with these fun facts about Estonia.
Current time in Estonia:
Facts On Estonia #1
Estonia Is A Natural Beauty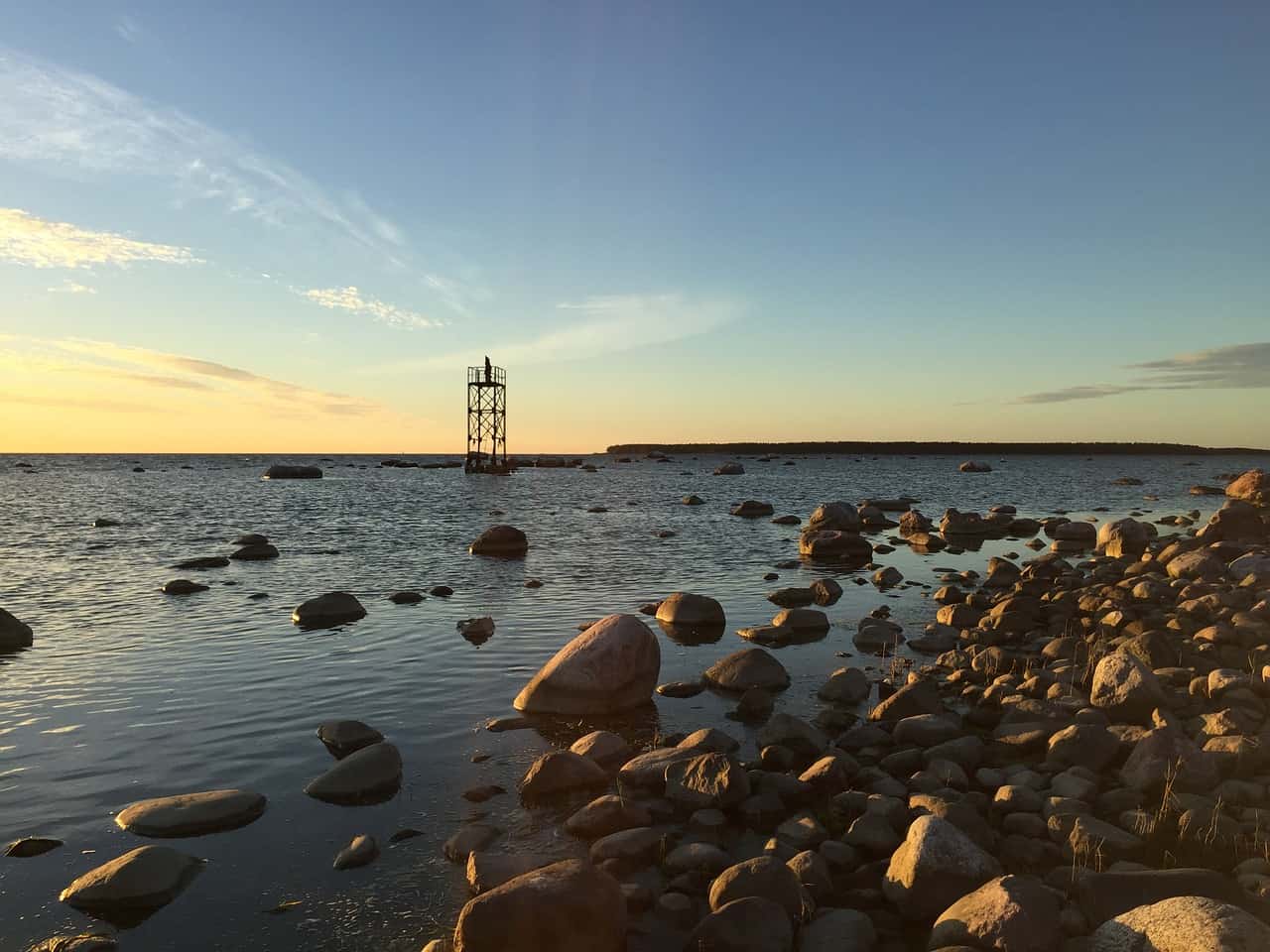 Another reason to go on vacation? To get away from the sensation of being surrounded by people in a concrete jungle. If you live in a heavily urbanized area or aren't exactly the biggest fan of crowds, Estonia might well prove to be a paradise for you. It has one of the lowest population densities in Europe, making it a great place for those who want to see the sights of Europe without pushing through its persistent crowds.
What's more, Estonia is home to some of the most beautiful natural landscapes in the Baltic. Not only is it home to deep forests and lovely shorelines, but it has more than 2,000 islands and islets scattered across the country.
Interesting Facts About Estonia #2
It's A Digital Nomad Friendly Country
Estonia is an old country, and its capital, Tallinn, features one of the oldest city centers in Europe.
Despite all that age, however, Estonia is also on the cutting edge when it comes to welcoming digital nomads. With so many of us making our livings on the Internet, a digital nomad life is becoming possible and attractive. That being said, with visa laws across Europe being difficult to navigate, your dreams of living the digital nomad life in London, Paris, Berlin, and other European metropolises might be relegated to remaining just that, a dream.
Here, Tallinn and Estonia are leaders of their era. In 2018, Estonia introduced the world's first dedicated digital nomad visa. While there are only 1,400 available, if you qualify, you'll be able to live and work in Estonia. Even better, Estonia is part of the European Union, the interconnectedness of which makes it a lot easier to travel about and work in member states than if you are on the outside looking in. As such, if you work online and are looking for a way to live the dream of a bohemian European existence, a digital nomad visa courtesy of Estonia might be just the thing.
Fun Facts About Estonia #3
The Capital Of Estonia Is Truly Unique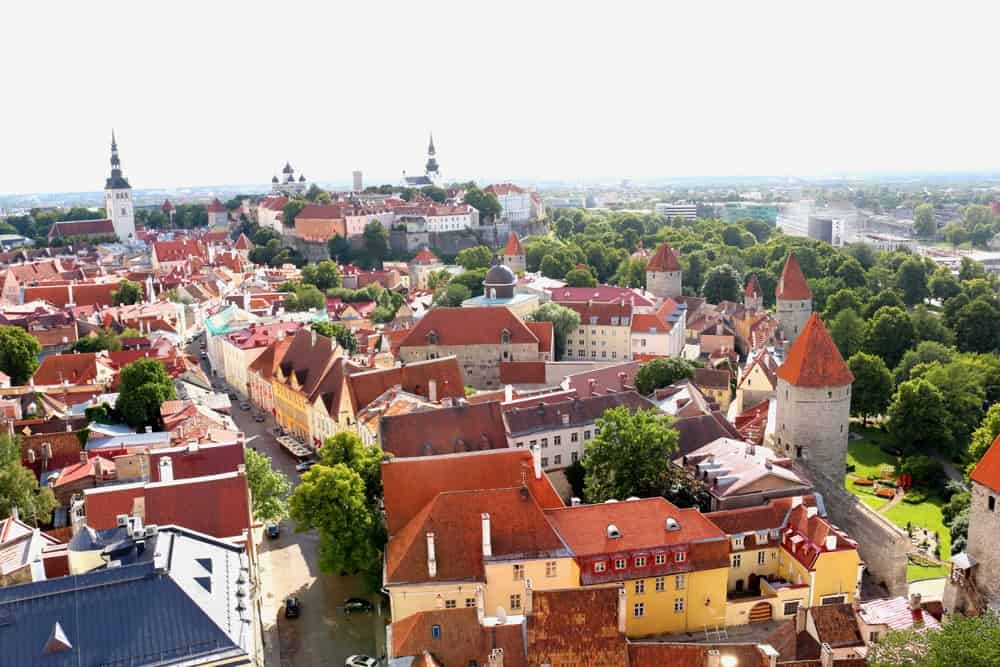 When it comes to reviewing famous sites and interesting facts about Estonia, Tallinn is worth a section unto itself. As stated, Tallinn sets itself apart by being one of the best-preserved Medieval sites in Europe. The historic town center is a UNESCO World Heritage Site. Whether you're a devoted traveler or simply want to view the architecture, culture, and overall "vibe" of the period for yourself, Tallinn is a great place to visit.
Among the top sites to visit in Tallinn are:
Town Hall Square, which centuries ago would have hosted a prominent Medieval marketplace, and continues to be a popular place to host community events today
Kohtuotsa Viewing Platform, which offers views of much of the Old Town and is, thus, one of the most popular places to snap pictures in the city
Toompea Hill, home to vast stretches of hilly beauty as well as Toompea Castle, which today is the seat of the Estonian Parliament
The Town Walls and Towers, with Tallinn's fortifications among the most intact and celebrated examples of Medieval defensive systems in Europe
St. Catherine's Passage, a semi-hidden stone walkway that was once home to artisans and traders of all kinds, and today remains a great place to view craftsmen ply their trade
Danish King's Garden, which features one of the loveliest landscaped areas in the city while featuring a fantastic panoramic view of the Old Town
Estonia Facts Fun #4
It's Comfortable To Live In Estonia
Estonia deserves a shout out for the fantastic social programs it offers its citizens. It has one of the best educational systems in the region. Not only it offers universal healthcare but also the longest period of paid maternity leave of any nation in the Organisation for Economic Co-operation and Development. At a time when women around the world continue to face marginalization and an uphill fight for gender equality, Estonia's progressiveness here warrants commendation.
Estonia Fun Facts #5
Estonians Are Not Religious
Estonia is not a particularly religious nation. Less than 20% of the nation's population claim to be actively involved in religious practice. Nevertheless, given Estonia's aforementioned well-preserved Medieval center in Tallinn, it should come as no surprise that the city is home to some of the best-preserved Medieval churches. St. Mary's Cathedral is the oldest in Estonia, first built in 1240, St. Olaf's Cathedral was the tallest church in the world from 1549 to 1625. Its spire has been hit by lightning at least 10 times. Ruhnu Stave Church, dating back to 1644, is the oldest still-standing wooden structure in all of Estonia.
Funny Facts About Estonia #6
There Are Many Famous People From Estonia
All of those sites are all well and good, but what about living people? While Estonia doesn't have the same degree of international exposure as do other European Union countries, they nevertheless have their fair share of interesting characters who are famous within the country's borders, and whom you'll certainly want to know about.
For example, there's the President, Kersti Kaljulaid. She is the first woman to assume the office as well as the youngest Estonian to do so, 46 at the time of her election. Her predecessor, Toomas Hendrik Ilves is also quite well known within Estonia for his bow ties, enthusiastic support of his country, and taking the time to take selfies with visitors. Among pop singers, Kerli Kõiv is a young diva with a Lady Gaga vibe. Carmen Kass is among the most popular supermodels to come out of Estonia.
There's more to Estonia than meets the eye. This is why you'll want to see it for yourself by booking a trip there today.
Pin For Later: